Doyle: The SaaS Effect
Doyle: The SaaS Effect
To help you better understand the SaaS market and what opportunities it presents, the editors at The VAR Guy, MSPmentor and Talkin' Cloud combined forces to create this Special Report.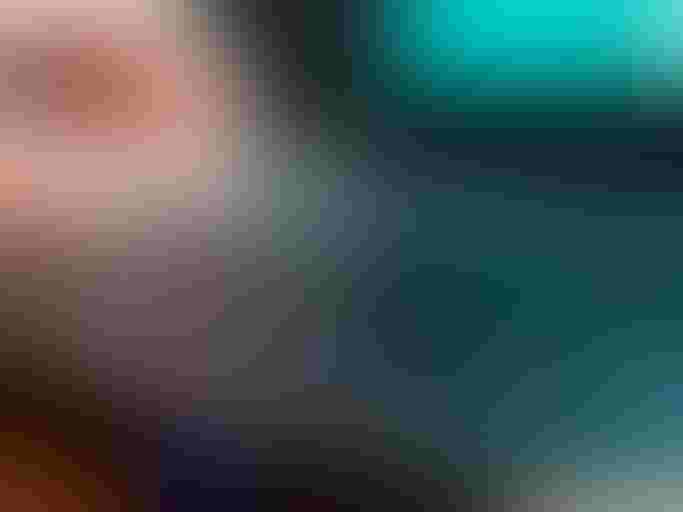 Like many solution providers, Sierra-Cedar has been hard at work for years helping customers modernize their existing IT systems and applications while introducing them to emerging innovations that improve efficiencies, enhance customer experiences and generate new revenue opportunities.
Few things have improved Sierra-Cedar's fortunes quite like the emergence of software-as-a-service (SaaS), which the Alpharetta, Ga., company says its customers have embraced in a big way. A survey of several completed two years ago reveals why. Customers, Sierra-Cedar discovered, said they believed SaaS apps translated into "improved user experiences," "easier upgrades" and "best practice functionality," among other things.
Hard to argue with happy customers.
Which brings us to you: To help you better understand the SaaS market and what opportunities it presents, the editors at The VAR Guy, MSPmentor and Talkin' Cloud combined forces to create this Special Report. We call it, "The SaaS Effect: A Penton Technology Channel Group spotlight on ISVs and the opportunities SaaS presents for partners."
In addition to this market overview, you can read Talkin' Cloud Editor-in-Chief (EiC) Nicole Henderson's "Fast SaaS: 7 SaaS Startups You Need to Know." From there, be sure to check out MSPmentor EiC Aldrin Brown's take on an up-and-coming SaaS player, "ISV Atera Rides Wave of SaaS MSP Tools."
You're going to also want to read The VAR Guy's story on one SaaS matchmaker, SaaSMAX CEO Dina Moskowitz, and her quest to help connect developers and channel partners. Also check out The VAR Guy, aka Kris Blackmon, and her SaaS expert quiz. See for yourself just how "SaaSy" you are. (Sorry, I couldn't resist.)
In the meantime, here's an overview of what's happening in the SaaS market and some key issues that channel partners need to understand. I'll start with a basic premise: For years the Software-as-a-Service (SaaS) market has loomed large as both a threat and opportunity for channel companies including MSPs, VARs and cloud services brokers. The threat, of course, comes in the form of potential lost sales to customers who can bypass channel partners and secure software apps directly from developers. On the flip side, SaaS applications offer partners the potential for increased software revenue and deeper customer intimacy.
So which trend has prevailed? While there is no definitive answer, the latter scenario is proving very real to a significant number of channel companies. This is especially true now that the SaaS market is maturing. One telltale sign: more SaaS companies are looking at the traditional IT sales and services channel wondering if there's a natural fit for their businesses.
Before we go further, here's some scope on the market. In 2016, the global market for cloud application services—SaaS in other words—is expected to reach $37.7 billion, according to market researcher Gartner. That's up 20.3 percent over 2015.
While $37.7 billion might not sound like a lot when you consider the total worldwide spend on information and communications technology goods and services is roughly $1 trillion annually, it actually is. For perspective, it's more than the annual revenues of Starbucks and Whole Foods combined. It's nearly as much as the U.S. sells in military hardware to the rest of the world annually, and roughly what the world's air carriers make from fees such as checked bags, seat changes, etc.
It's a lot of money, in other words. And the market is growing fast. The year-over-year growth for 2016? It is expected to be an estimated 5 percentage points higher than what was achieved last year over 2014. The growth in SaaS sales is accelerating, in other words.
"As software vendors shift their business models from on-premises licensed software to public cloud-based offerings, this [growth] will continue. In addition, the entry of some major software vendors into the public cloud last year will fuel growth of the SaaS market moving forward," the researcher concludes.
Already, there are signs that this is happening. In August, for example, IBM inked a deal with Workday to serve as the human resources SaaS company's primary cloud platform. Speaking of cloud platforms, they too are maturing and making it easier for app developers to build on top of them. In July for example, Amazon Web Services (AWS) introduced its "SaaS Enablement Framework (SEF) for Partners," which, according to AWS, "serves as an end-to-end aggregation of the common patterns and practices that are frequently used to build and deliver SaaS solutions on the AWS stack of services."
Customers, too, are developing a healthy appetite for SaaS applications, be they vertical market apps for specific industries including healthcare, financial services, manufacturing, etc., or functional solutions for departmental use in areas like human resources, legal, accounting, marketing, etc.
Today, more than 70 percent of enterprise customers use cloud-based business productivity software. Nearly two-thirds rely on cloud-based email. And nearly six in 10 use SaaS-based analytics and business intelligence tools. This is according to CompTIA's forthcoming "5th Annual Trends in Cloud Computing" study.
What's interesting about the CompTIA study is how aggressively small businesses are embracing cloud-based SaaS applications. More than 60 percent use cloud-based business productivity software. More than one-third, meanwhile, use cloud-based CRM software, and nearly one-quarter use cloud-based ERP software.
But for all the hoopla surrounding SaaS startups worth $1 billion or more, or the customer enthusiasm for SaaS apps in general, there is a growing recognition that the SaaS market needs something more to cross the chasm and go mainstream.
For all the growth in the market, SaaS startup creation is actually dwindling, according to PitchBook and others. What is more, the pressure on the thousands of venture-backed SaaS startups that have launched since 2010 is enormous. In addition to innovation, they are now being pressed to show sales growth if not profits. The best hope for them? Leverage a ready-made channel of influential and effective sales specialists with longstanding ties to real customers. The includes MSPs, VARs and cloud services brokers like you.
"Channel distribution represents one of the biggest and most important changes in customers [sic] acquisition for SMB SaaS startups in quite a while," says Tomasz Tunguz, a partner at Redpoint Ventures, a Silicon Valley investment company. In a blog from August 2016—one of several he has written on SaaS companies and channel distribution—Tunguz writes, "Historically, channel distribution has been reserved for the most expensive software and hardware. IBM, Intel, Cisco and their kin generate more than 80 percent of their revenues through a universe of resellers and distributors." Now, he and others believe, the time is right for SaaS developers to develop robust channel relationships. Why now? Three reasons:
SaaS developers recognize that their go-to-market, direct-to-customer sales strategies don't adequately cover all of their Total Addressable Market (TAM) opportunities

Customers with specific or niche needs are not being satisfied with existing self-service SaaS offerings, or able to manage all their many and varied SaaS investments, and

Channel partners, thwarted by price commoditization on base-level services and customer indifference to "me-too" sales pitches, are looking for new ways to provide value
In the sections that follow, let's examine each of these.
Time to Think TAM: When Going It Alone Falls Short
If you follow competitive cycling, you know that there is nothing more exhilarating nor more futile—more often than not—than a breakaway. The odds of winning with a "go-it-alone-strategy" are small, in other words.
If you want to build a winning go-to-market strategy, you have to at least think in terms of covering your TAM. That means covering your geographies and your corresponding vertical and adjacent market opportunities. Many SaaS startups simply don' have the bandwidth to even think in these terms, let alone do something about it. That's why a growing number of SaaS companies, which cut their teeth on direct-to-buyer sales online, are building robust channel programs. In March, for example, data analytics providerDomo launched a new partner program to help grow what it calls the channel's first "business cloud" for SaaS business analytics.
More recently, MSPmentor showcased the efforts of Pete Lamson, CEO of Jazz, a cloud-based human resources suite of applications. Jazz software has historically been sold via a direct sales effort and through professional HR consultants. In July, however, the company rolled out a three-tiered partner program for traditional IT resellers, MSPs and consultants. In time, Lamson says, the program could account for the lion's share of the company's revenue.
An anomaly in the SaaS landscape? Hardly.
In that same article, MSPmentor quoted 451 research analyst Liam Eagle who has been following Vormetric, a developer of encryption technology used by some of the biggest companies in the world. "Two years after launching its cloud partner program," Liam wrote in a note in January, "Vormetric says it has become the fastest-growing source of revenue at the company, and now represents a broad set of service provider partners, including some of the largest in the managed infrastructure space."
In addition to these companies, there are hundreds if not thousands of others building similar programs. Many are developing unique recruitment, enablement and rewards programs designed to accommodate a variety of partners who provide different value when it comes to SaaS. ServiceNow, for example, has a Sales Partner Program for partners who refer, resell or offer manager services to customer, a Services Partner Program for those that implement or consult, and a Technology Partner Program for those that build apps and develop integrations for the ServiceNow platform.
Many others are following suit.
SaaS Customer Satisfaction and Experience: Feeling the Churn
SaaS developers the world over know they have a big problem when it comes to customer satisfaction. The very ease with which they make it simple to purchase software services makes it just as easy for customers to disengage on a whim. As a result, "churn" remains a key concern in the SaaS world. Estimates vary, but a best-in-class churn rate is generally regarded to be 1 percent or less per month. Yet many SaaS companies exceed this. In the SaaS market, churn rates between 5-10 percent are not uncommon.
For mature channel companies, churn rates of this scale are unusual. Traditionally, the overwhelming majority of their sales come from satisfied customers. Some channel companies say their local touch or presence helps them retain customers year after year. Others say it's their deep technological know-how. Most believe it's their customer intimacy; they know every server, application and device connected to their customers' networks, and they protect them as though they were their own.
The latter is especially important in today's market in which line of business buyers are pulling out their corporate credit cards and buying SaaS apps with little or no input from their peers in other functional departments including IT. As a result, there are significant concerns over security, privacy, compliance and more.
Customers today understand that they have pushed the boundaries in terms of what constitute manageable software acquisitions. Earlier this year, at the CompTIA Annual Members Meeting (AMM) in Chicago, Austin McChord, the CEO of Datto, described his own company's experience with SaaS. He told an audience that an audit of his company's SaaS usage turned up more than 100 different applications. Each had different contract terms, start dates and security considerations.
Think companies like Datto don't need a channel partner who can help manage, secure and streamline SaaS acquisition and usage?, McCord said. They do, he insisted.
Partner Interest in SaaS Is on the Rise
Ask a channel partner today what "keeps he or she up at night" and they will tell you it's several things. At the top of the list? Cloud computing, which threatens their business model and connection with customers. Margin erosion resulting from too much peer competition is another worrisome factor, according to CompTIA's "5th Annual State of the Channel." But when you flip the question and ask why they are optimistic about the future, partners say things like "broader use of technology by all types of customers ups need for IT experts" and "vendor direct sales [are] insufficient to cover full market."
Little wonder, thus, that a growing number of solution providers are turning their eyes to SaaS. CompTIA's aforementioned "5th Annual State of the Channel" study, for example, reveals that 57 percent of companies surveyed said they expect their cloud SaaS sales to grow in 2016. That's more than the number of partners who said they expect their mobility, backup and disaster recovery, and office productivity practices to grow.
SaaS can help IT channel companies differentiate their businesses and increase the value they provide to customers. This is especially true for those MSPs and VARs looking to sell more than horizontal infrastructure technology and actually help customers with their business objectives.
Challenges to Overcome
While SaaS offer tremendous opportunities, there are still challenges to be overcome, particularly when it comes to economics. Across the spectrum, there are very few standards when it comes to who is responsible for billing, supporting and upgrading a customer. Nor is partner compensation universally well understood.
"It's not a done deal that SaaS is the answer for MSPs and other channel companies," says Jim Lippie, the chief advisor at Clarity Channel Advisors. A former MSP himself, Lippie is a Penton guest Xpert contributor and the CEO of one of the more successful channel consultancies in the business. He advises score of MSPs on their go-to-market strategies, revenue models and financials. While he agrees SaaS looks appealing, he worries about the underlying business models that will evolve.
"If all SaaS vendors are offering MSPs and VARs are a $2 per month per seat reward for selling SaaS services on their behalf, then the economics simply don't work for most service providers. In addition, there is very little room for the service provider to add value to the client in these types of scenarios," says Lippie. 
To combat this perception, many SaaS vendors have devised programs with specific terms and conditions that appeal to traditional channel companies. In 2015, for example, Axcient launched the "Software as a Service: Front Loaded Option" or SaaS:FLO program to combat precisely what Lippie described. The program provides resellers upfront margins that match and, in some cases, exceed the "margin provided by traditional software and hardware sales while providing customers a better solution at a better price."
In a blog from last year, Axcient explains its reasoning: "Not unlike other cloud vendors, Axcient also tried to sell its Business Recovery Cloud solution through the traditional Value-Added Reseller (VAR) channel. Not unlike every other SaaS company, the results were less than stellar. While our Managed Service Provider (MSP) partners quickly understood the value of recurring revenue and add-on services, VARs were not set up for, or properly incentivized, to sell Axcient. As we talked to our partners, gathered feedback, and understood how their sales models truly worked, we realized the SaaS industry was approaching VARs completely wrong and we decided to do something about it."
While progress is clearly being made, the channel community at large still needs to better understand the nuances of the partner ecosystems that have sprouted around Salesforce.com, AWS, Google and others, some say. They simply aren't the partner communities that we've known for years.
But they are likely to help shape the future just the same.
Free Newsletters for the Channel
Register for Your Free Newsletter Now
You May Also Like
---
Channel Futures Leadership Summit

Sep 16 - Sep 19, 2024
Sep 16 - Sep 19, 2024
The strength of the channel is undeniable as we saw at our record-breaking Channel Partners Conference & Expo in Las Vegas. As the landscape of the channel continues to evolve with M&A, emerging partner models and the race for recurring revenue, IT and communications vendors are doubling down on their partner programs as they seek new avenues for growth. As a result, channel leaders have to be more agile than ever to stay ahead of the curve. At Channel Futures Leadership Summit, current and future leaders will come together in sunny Miami to connect, learn from one another, collaborate and hone their leadership skills. Get notified when registration opens for 2024.
Get Notified