Intelisys Vet Rejoins Master Agent Channel, Brings Contact Center Experience to Telarus
Intelisys Vet Rejoins Master Agent Channel, Brings Contact Center Experience to Telarus
Moving contact centers to the cloud is a big focus. UCaaS will be another.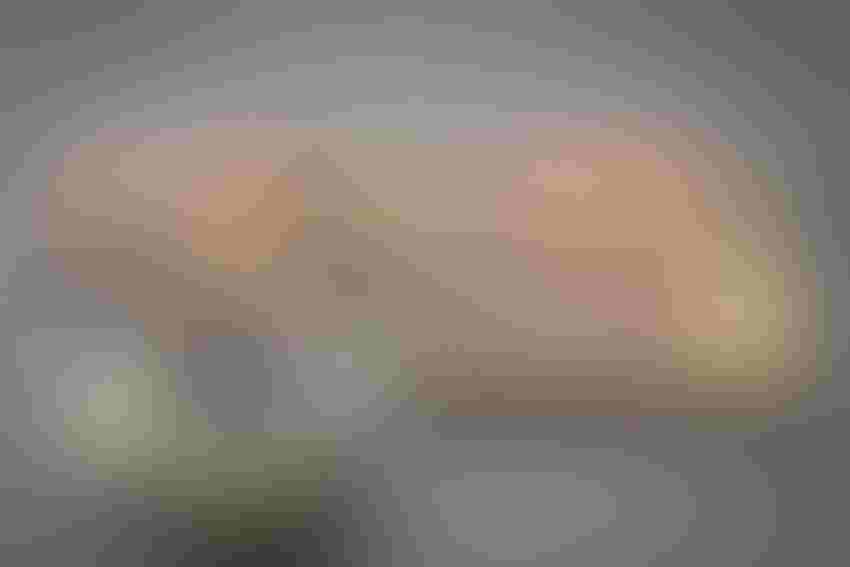 After a stint as Serenova's channel chief, Brandon Knight is returning to the master agent channel as Telarus' new vice president of business development for contact center.
As head contact center evangelist, Knight will help Telarus sales partners design, present and close large unified communications and contact center opportunities. These technologies are the fastest-growing segment of the Telarus product portfolio.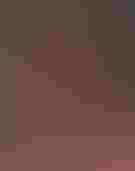 Telarus' Brandon Knight
Prior to his role at Serenova, Knight ran Intelisys' contact center as a service (CCaaS) practice. He designed training and directly supported channel partners with their CCaaS deals.
"We are excited to turn the keys of our CCaaS practice over to someone as dynamic and knowledgeable as Brandon," said Roger Blohm, executive vice president and leader of the Telarus business development team. "Everyone who knows Brandon knows he is an all-star in the CCaaS industry. With over 25 years of combined experience running contact centers, consulting for contact centers, and running contact center practices, he'll hit the ground running with our sales partner community hungry to sell CCaaS. His greatest skill isn't just understanding the differences between the many suppliers in this space — it's knowing exactly when and where each one is a fit. His ability to understand the customer's needs, to design the perfect solution, and then to help present that solution directly to the client will help our partners be experts in front of their customers. For us, it's all about educating our sales partners, giving them confidence in their ability to sell CCaaS, and allowing them to close enormous and complex opportunities. Brandon is the perfect person to do this."
In a Q&A with Channel Partners, Knight talks about why he wanted to return to the master agent channel and his goals for contact center with Telarus.
Channel Partners: Why did you want to go back to work for a master agent?
Brandon Knight: Serenova is a great company that has a great product, but on the on the master agent side. I can kind of refer the sales partner to the best product for their customer. So I prefer to be agnostic. I think my expertise is better utilized in building the expertise in the channel from an agnostic perspective versus with one supplier.
CP: So not working with and representing a specific brand, but being able to provide an overview and expertise of what all is available.
BK: Yes. I think the partners and the channel need that a little bit more, honestly. With the experience I've had so far, I don't feel like the partners and the channel have necessarily issues with a specific product feature functionality, they're more concerned with, "How do I get into the contact center space if I'm selling UCaaS or SD-WAN, or selling network? How do I talk to my customers about this new product that I don't know anything about? How do I become the expert?" And I think with the certifications that I've built already, that education and training, I really think I could have a bigger impact with partners from that perspective versus a specific product.
CP: You said you received offers from four master agents. So why Telarus?
BK: I'm really excited about where they are for what I do specifically. My expertise is in the contact center space, so it's not a knock against the other master agents in other categories, but when it comes to contact center and UCaaS, Telarus has …
… built a structure around it, they built a team around it, they have expertise already and they've identified it as one of their advanced programs. So when I look at the players in that space, Telarus is really separating themselves as the place to be if you want to sell contact center. And those people who have been around the channel for a while know that CarrierSales was a huge contact center master agent and they were acquired by Telarus so it is the place to be if you want to learn how to do this correctly.
CP: What is it about contact center that makes it an exciting solution area? Are we going to be seeing bigger things happening in contact center?
BK: Absolutely. The reason we're going to see bigger things in that space and it's kind of exciting is because there was a lot of opposition to moving contact centers to the cloud before. You had your premises-based companies and they kind of ruled the roost, and for the longest time it was only 10-11% [cloud]. Well, in the last three years it's moved from that 10-11% to about 13% worldwide and 15% in the United States, and everyone, whether you look at Gartner or Forrester, even IBIS, they're projecting this to be a $100-$200 billion industry by 2025, and they're expecting it to be in the mid-20% cloud just within the next three years. And ironically, the push is really happening because the premises-based companies who were kind of anti-cloud in the past have cloud offerings now. If you look at Avaya, Genesis and Cisco, now they're making cloud mainstream and their cloud is carrying the industry forward.
CP: Is that cloud transition difficult for partners and will part of your job entail helping them with that journey?
BK: Yes, and that's what makes it exciting, but it's also what makes it challenging. A contact center sale is a complex sale. There's no way around it; it has a lot of moving parts. There are so many more stakeholders, so many more people involved in the decision. You have the IT person, you have an operations person, a marketing person, the person who actually runs the contact center — all of them have a say, and in most cases, they don't know how to get to where they want to get to from where they are, especially if they're on a premises-based product. And in most cases, they don't even know the features available to them in a cloud product. So it puts a lot more pressure on a sales partner to know the journey to take them through the maze. Even a customer who wants to go cloud doesn't know how. So part of my responsibility will be teaching the sales partner how to teach the customer how to take the journey.
CP: What's at the top of your to-do list?
BK: I start Feb. 3 … that very day we're having an advisory council, so we're bringing in some of the top partners who currently sell contact center along with some of the top suppliers, and we're really going to have a two-and-a-half day session of what's going on in the industry, where we should be going and what tools you need as a partner to be more successful. So a brainstorming strategy session is first, and then shortly after that I'm going to get into more certifications, more live training and online training because a lot of these guys are busy and they can't always travel to go someplace, so I want to get more certifications online and allow them to learn at their own pace.
CP: Are we going to see some changes in terms of Telarus and contact center?
BK: Absolutely, I'm hoping for that. Up to now, Telarus has done a good job of …
… putting their best foot forward, getting their team on the field and having a game plan. I think someone like myself who's been in this space for 25-plus years can come in now and say, "OK, let's bring all this together; this is where we want to go." I think we have some opportunities with how we're training partners, with how we're gaining awareness among partners, equipping them to feel confident to go out and have these conversations. So yeah, there are going to be some changes when it comes to how we brand this, how we approach it and I think everyone is going to see the momentum pretty quickly.
CP: What do you hope to have accomplished a year from now?
BK: If I go back to where I was at the other master agency (Intelisys) before I came to Serenova, we piloted the approach to contact center selling and training of partners that I'm talking about doing for Telarus. And we set goals. We said we were going to start with "X" number of partners and the year would be a success if we had "this much" in sales. Well, what we ended up doing is booking over 250% year over year over what that agency had done in the contact center space before, and we ended up crushing our goal by over 300%. We actually closed two of the largest cloud contact center deals that were ever closed. And that was a pilot. So imagine Telarus is all in; this is not a pilot. We have people, we have resources, we have training, we're putting money and effort behind this, and so I think we're going to see some mega deals. I think we're going to see these traditional industries that people said would never go cloud, complex companies in compliance and stuff like that moving to the cloud, so I really think we're going to see a huge move in the types of companies that go to the cloud versus what they're doing now.
CP: Are there things that you gained during your time with Serenova that you're going to be bringing with you and making use of at Telarus?
BK: No doubt. I came to Serenova and I learned a lot about the supplier side, and I got a peek behind the curtain. When you're the partner, all you know is your customer wants this and your customer wants that, and you really don't know what it takes for the supplier to pull that off or what makes one feature function better with one supplier than it does another, and you don't really know the ins and outs, and in some cases what process they have to follow. We talk about the partner wanting the customer to following a sales process, but there's also a process that happens on the supplier side. And specifically with Serenova, one of the things I've learned that I'm very happy with is Serenova went through several changes when I first got there to make themselves easier to deal with in the channel. They combined their direct sales team and their channel sales team together so that everyone was working with partners. So what Serenova taught me really is, even going back into the channel, I want it to be easy for the partner to learn how to do this and I want it to be easy for the partner to interact with all of the suppliers. So it's kind of like they raised the bar for the other suppliers and I'm going to require that from everyone now.
Free Newsletters for the Channel
Register for Your Free Newsletter Now
You May Also Like
---
Channel Futures Leadership Summit

Sep 16 - Sep 19, 2024
Sep 16 - Sep 19, 2024
The strength of the channel is undeniable as we saw at our record-breaking Channel Partners Conference & Expo in Las Vegas. As the landscape of the channel continues to evolve with M&A, emerging partner models and the race for recurring revenue, IT and communications vendors are doubling down on their partner programs as they seek new avenues for growth. As a result, channel leaders have to be more agile than ever to stay ahead of the curve. At Channel Futures Leadership Summit, current and future leaders will come together in sunny Miami to connect, learn from one another, collaborate and hone their leadership skills. Get notified when registration opens for 2024.
Get Notified