Fusion Connect's New CEO: Updated Go-To-Market Strategy Coming
Fusion Connect's New CEO: Updated Go-To-Market Strategy Coming
There are advantages to becoming CEO of a company that's been through chapter 11 bankruptcy.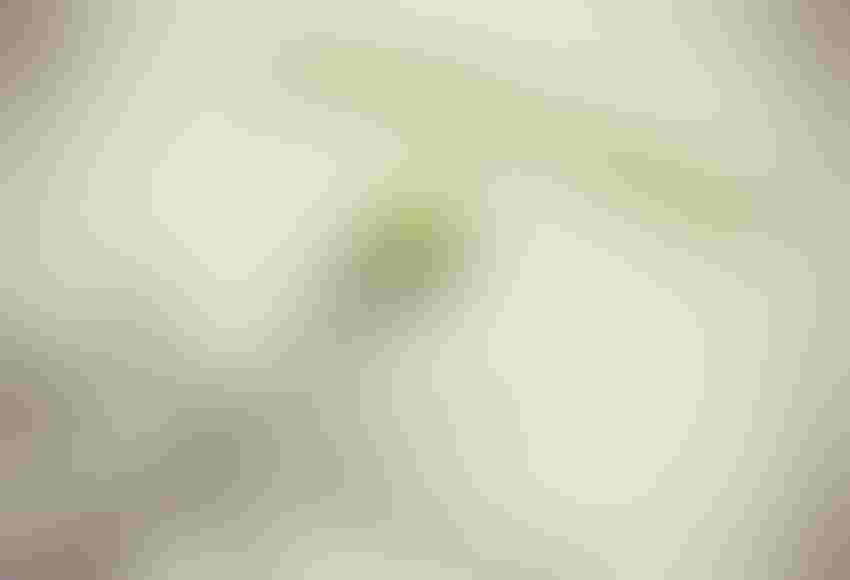 Fusion Connect's new CEO has a hefty to-do list. Updating the company's go-to-market strategy and sharpening the company's focus are high on that list.
Last month, Fusion named Brian Crotty its new chief executive, just a few months after the company emerged from chapter 11 bankruptcy.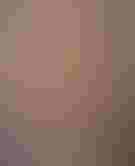 Fusion Connect's Brian Crotty
Crotty most recently was chief commercial officer for Sungard AS. He succeeded Kevin Brand, Fusion's interim CEO since last October. Crotty has nearly 30 years of experience leading major organizations in the communications industry.
Fusion filed chapter 11 bankruptcy last summer after its acquisitions of MegaPath and Birch Communications' cloud and business-services business failed to meet performance projections. It eliminated about $400 million of its long-term debt in the reorganization.
Prior to his stint at Sungard AS, Crotty held executive roles with Comstar Technologies and Windstream Enterprise. He also was COO of Broadview Networks, which Windstream acquired. Crotty led Broadview's transformation to a national UCaaS cloud solutions provider.
In a Q&A with Channel Partners, Crotty tells us what it means to become CEO of a company that went through bankruptcy. He also lays out his plans for Fusion's go-to-market strategy and other plans for the months ahead.
We have edited the Q&A for length and clarity.
This is a transcript of Crotty's appearance on the Channel Partners podcast, Coffee with Craig and Kevin. Listen to the podcast.
Channel Partners: Why did you want to take this role with Fusion?
Brian Crotty: It's an amazing career opportunity. First off, the top job of several hundred-million-dollar companies don't come along too often. But for me this is very hand in glove. I've been in the competitive communications industry since its inception in the mid-1990s. I was co-founder of a CLEC in Wisconsin back in 1996 and I've essentially been in competitive the whole time. So I definitely know the space. I know the investors in Fusion pretty well. I also know what it takes to make Fusion a long-term success.
As I was doing my diligence on Fusion, Fusion was a combination of several companies that came together: Birch, MegaPath and Fusion, as well as 20-plus other companies that were acquired over the last several years. There's an amazing collection of assets that make up Fusion. And that's where I look to say. "OK, there's a lot of really good stuff. I think if we can figure out how to bring it together as one, we could really be a powerhouse."
We've got a full nationwide IP backbone with well over 100 interconnection points to pretty much connect to any of our customers anywhere they are — and anywhere they want to go. We've got a full suite of enterprise application-layer services. Our UCaaS solutions, our security services, our managed services and multiple SD-WAN solutions on top, not to mention what many of our partners know, that we have a robust division for our national POTS customers as well.
CP: How will your previous experience come into play in this new role?
BC: If I go back a couple of roles, I was the COO of Broadview Networks. That was 17-18 years before we ended up selling to Windstream in 2017. Even at Broadview, I had responsibility for the entire profit and loss, and all strategy — and really drove that business. That started as a traditional competitive local carrier that offered voice and data services. And as the market kept shifting, we as an organization had to …
… continue to shift. We ended up building a UC platform ourselves, and that ended up becoming what is known today as [Windstream's] OfficeSuite. We built that from scratch to a top 10 UC platform for seven-plus years running prior to selling to Windstream.
When Windstream bought us in 2017, I stayed aboard about a year and helped with the transition, ran a $1 billion-plus division there and helped with the strategy of transforming to offer UC and application-layer services, and cloud services as the transformation component for the business to be able to meet all customers' needs. And that's really what we're going to be doing here.
We've got a lot of great assets, and we've got a lot of great customers on legacy products as well as on next-generation products. But I do think we've got a pretty robust suite of services for all of our customers. And we're going to focus very heavily on being able to not only try to be trusted advisers to our prospective customers in the market, but also, how do we really become trusted advisers to our existing customers, many of which may have just basic services? And how can we end up helping them with whatever their IT or whatever their digital transformation is, by offering them the full depth and breadth of the portfolio that we have at Fusion.
CP: Are there particular challenges associated with becoming the CEO of a company through went through chapter 11 bankruptcy?
BC: I actually look at it as there are particular opportunities that we can take advantage of by being a CEO that is taking over a company that has gone through a restructuring. I definitely spend a lot of time talking to our customers, our partners and our employees, and really spending time with them talking about the long-term strategy of the company, where we're taking the business and why you should believe in us. But more importantly is what most people hear: "Oh, the company went bankrupt." Well, that's clearly a process that many organizations have gone through. But when you emerge from a restructuring process, you're essentially the healthiest the company is ever going to be, and we are as well.
We are extremely healthy financially as an organization. We shed hundreds of millions of dollars worth of debt off of our balance sheet and we've got new equity holders that are extremely excited about where we're taking the company. And we have a very supportive board of directors, and very supportive shareholders. They're really interested in long-term success.
Not only are we very financially sound, but we have an extremely strong cash position to be able to actually now go forward and invest in the business. We really couldn't do much of that in the last several years. So we're now going to be investing heavily in our products, our solutions and our overall customer experience, as well as in our people, and really helping where we can get to the point where we can compete at the highest levels on a national basis. So we are positioned now for growing this business and investing in this business, and truly being able to do something with it that the company just didn't have the financial wherewithal to be able to handle prior to this.
CP: What would be your message to Fusion's partners? What does your role as CEO mean to them?
BC: Partners are the most …
… demanding customer you'll ever have; and rightly so, because their entire livelihood is based on not only taking care of the end user. You have to take care of the end user. And you have to take care of your partner and your partner's lifeblood. That residual that they end up getting is critical. That's why I also focus so heavily on the customer experience. Because if we do our jobs right as as a provider and a supplier, that customer will never leave. And not only will they never leave, they will continue to buy additional products and services, particularly as the world changes technologically.
If you are a a good supplier that really focuses on partners, you're going to focus on what makes them tick, which is taking care of the end user and taking care of them and the residual stream, and so it's very simple. I'll focus very heavily on how easy is it for partners to be able to do business with Fusion. And I will focus heavily on being able to improve how to make it easier to do business with Fusion. And as we improve that partner experience, the end user experience naturally improves unto itself. … The whole company runs better when you focus on the partner community. Hopefully they're excited that I've taken over as CEO of the company.
CP: What have you been doing since becoming CEO and what's on your to-do list?
BC: Being in the COVID-19 world that we're in today, I am a virtual CEO. One thing about me is I'm definitely a people person. I love spending time with the team, with the partners and with our end users. I love being out in the field. It's a world where you really can't do that right now. So we are living eight to 10 hours a day on video with all of our various team members — and I'm learning about the company. I spend pretty much every waking hour learning about all the great things that Fusion is and all the various components. And I'm working with the whole senior team on that updated strategy.
So what's at the top of my to-do list is really coming up with an updated go-to-market strategy. Right now we are kind of all things to all people. If anyone wants something, we could probably sell it to them. And I believe that we should be a bit more focused. So we're going to spend more time coming up with a much more focused and defined value proposition. That's who are we, where do we fit in the market, where do we have the right to win. And where do we have a good fit for our partners and our end users?
[Also], how do we end up then coming up with, rather than just individual products … streamlined offerings of bundled products to better meet our customers' business needs? So we're going to spend more time on aligning our offerings and really having it where partners can understand when should they look at Fusion for a potential partner for their customer, and when should they probably look to other providers for other things.
The other thing that we're going to focus on very heavily is a materially improved customer experience. We are looking at every single customer touch point, and any things that may be considered dissatisfiers; we're looking at how we change the overall process or technology, or whatever the issue may be to actually improve that overall customer experience. If we can improve that …
… end user experience, that clearly will improve the agent and partner community — and we will keep customers for the long term. And that's something that is near and dear to my heart, really taking care of our end users.
Other things are just completing some of the work that has already been underway, and a lot of that has to do with the integration of our back-office systems. [We have] already integrated a lot from the various acquisitions, but there's a little bit more work to do there. In particular, there's more work to do as we look at the front-facing, customer-facing sides of our system. We have numerous portals today for our end users and our partners. It's a real focus for us to … get to a single pane of glass in terms of how can our end users have total control of their environment in a single portal. And so that's one thing that we're focusing on in terms of user interface and user experience with the company.
CP: What do you hope to have accomplished a year from now?
BC: Well, I would say everything I just talked about on the to-do list. There are some big rocks there. There are some big things we've got to do to be able to be be successful. So I actually believe we're going to accomplish pretty much all of it within a year. By doing so and really focusing on our distribution channels, particularly our partners, I think we're going to see in the post-COVID-19 world or the transitional COVID-19 world, another major goal is how we double and triple the volume that's coming from the overall partner world. That's definitely a big focus for us.
[But] before we can even focus on that, we have to focus on many other things — like our updated go-to-market. How do we make sure we're competitive in the marketplace? And how do we create an unbelievable customer experience where customers don't want to leave and want to continue to partner with Fusion?
CP: Is there anything that we didn't talk about that you would like to add?
BC: I'm a very open book, very accessible and very reachable. We've got some great folks; we brought in a new chief revenue officer. Mario DeRiggi was the head of global channel sales at Vonage before coming to Fusion, and he was with me for six to seven years over at Broadview running all of my sales as well. So we're very excited because Mario is not only just in charge of new revenue, he is in charge of that entire customer experience. [Also], taking care of and servicing our existing customer base, as well as all of marketing for the company. So we're very excited about having Mario on board. That's another perfect example of the board backing the company for long-term growth and success.
Free Newsletters for the Channel
Register for Your Free Newsletter Now
You May Also Like
---
Channel Futures Leadership Summit

Sep 16 - Sep 19, 2024
Sep 16 - Sep 19, 2024
The strength of the channel is undeniable as we saw at our record-breaking Channel Partners Conference & Expo in Las Vegas. As the landscape of the channel continues to evolve with M&A, emerging partner models and the race for recurring revenue, IT and communications vendors are doubling down on their partner programs as they seek new avenues for growth. As a result, channel leaders have to be more agile than ever to stay ahead of the curve. At Channel Futures Leadership Summit, current and future leaders will come together in sunny Miami to connect, learn from one another, collaborate and hone their leadership skills. Get notified when registration opens for 2024.
Get Notified