The Doyle Report: AppDirect Helps to Define New Cloud Channel with Its Commerce Platform
The Doyle Report: AppDirect Helps to Define New Cloud Channel with Its Commerce Platform
AppDirect co-founder and co-CEO Daniel Saks offers insights on his company, the channel and the cloud market as a whole in an interview with Penton Technology channel group's senior content director T.C. Doyle.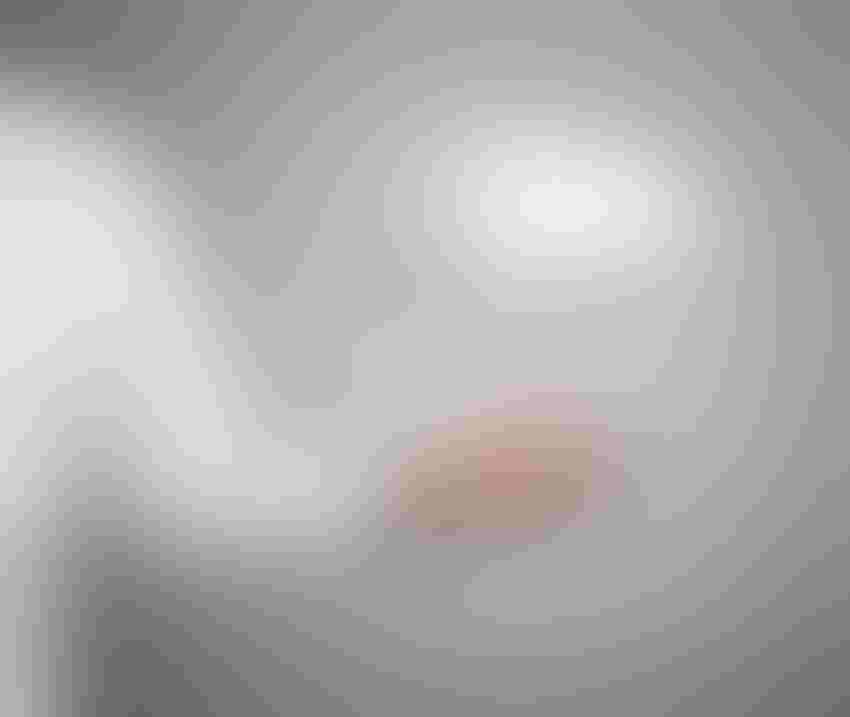 "Cloud service commerce… solved."
That's the promise of AppDirect, the San Francisco developer of a cloud service commerce platform that is helping to transform how software is delivered. Founded in 2009, AppDirect's commerce platform solves the thorny problem of how cloud software gets efficiently distributed from developer to a consulting and integration partner to finally paying customer. While this worked relatively seamlessly in the world of on-promise, client-server computing, it has frayed significantly in the cloud services world.
Consider a typical scenario: a team of code junkies living in an off-campus dwelling that believes it has created the world's next great cloud-based app. (If you're thinking "Pied Piper," you have the right idea.) After providing their cloud-based service to their family and friends, they bet heavily on direct sales over their web site. But they struggle to sell their service broadly to the rest of the world. After pouring all of their resources into Google Search and other marketing activities, they realize that they will never achieve their goals without sales assistance. Third party marketplaces? IT distributors? Cloud service brokers? Team members quickly realize that they know nothing about how to recruit, enable, compensate and support sales partners, let alone how to service, bill and cross sell the millions of customers they advise. This is where AppDirect comes in.
"Our platform unites providers, developers, and business consumers into a single ecosystem for buying, selling, and managing cloud services," the company says. "With AppDirect, providers and developers can get to market faster and deliver a better customer experience than ever before, while businesses gain easier access to the technology they need to thrive."
On the 26th of September in San Francisco, AppDirect will kick off its annual ENGAGE conference for partners. On behalf of The VAR Guy, MSPmentor and Talkin' Cloud, yours truly will attend and host a one-on-one main stage discussion on Tuesday with Talal Alqinawy, senior director of Cloud Solutions & Strategy at Microsoft. Our topic: "Connecting in the Cloud – Our Developer Community." In advance of AppDirect ENGAGE, I reached out to AppDirect co-founder and co-CEO Daniel Saks for insights on his company, the channel and the cloud market as a whole.
Saks is unmistakably excited to showcase the many developments that AppDirect has undertaken over the past year. This includes the company's geographic expansion, new service initiatives and many new partnerships, several of which Saks will showcase at ENGAGE. Among other things, watch for Saks to explain how the different components that AppDirect has built and acquired over the last few years are coming together in a true, unified platform.
For more insights, here's an edited excerpt of our conversation.
Doyle: When you look back at the last six months, what do you think has been the biggest milestone for your organization?
Saks: From our perspective, we are very excited about our growth. We have always wanted to optimize to be the global distributor across the ecosystem. When we started a few years ago, we had no distribution. Today, we have reached over 33 million businesses around the world. When we look at the last year or so, the most interesting milestone in my mind is that we aggregated more reach around the world than almost any other player. To me, that really exciting. I think that what we have been focused on in the last six months has been unifying our assets and brands to tell a story of transformation, which is what we will be highlighting at the partner conference.
Doyle: When I look at the list of press releases and announcements that you guys have made over the last few months, I see geographic expansion, a lot of deals, customers, etc. So the question that I guess I have to ask is, "how are you now keeping up with the many different initiatives now under way at the company?"
Saks: This is a great question. We have [adopted] a strategy of embarking on simultaneous initiatives at once. I think the way that we have been able to manage that is by developing teams and business unit leaders that [have] accountability over certain initiatives… We have functional leaders, geographic leaders and business unit leaders who are product driven and focused on each of our different initiatives.
Doyle: What's the fastest growing part of your business today? It is in the monetization suite? The management suite, telecom subscriptions? Walk me through what's making money for you today…
Saks: One of the areas we are seeing the most growth is actually on the gross market value in our ecosystem. That has really positive momentum. It is also the overall measure of success across the community, which is how much are we all selling thru the cloud channel. I couldn't be more excited to see our growth rates continue to accelerate as we bring more partners on and add more capabilities around monetization and management.
Doyle: You mention the cloud channel, which I think is [fascinating.] It's this amorphous blob that so many people are trying to describe or put their arms around. How do you see it emerging? Do you see any one business model starting to prevail around the cloud channel? Give me your thoughts as to where you think it is in its gestation…
Saks: I would say that we are in a state this year that the cloud channel is real. Going back three or four years ago, there was a question of, "do you need the channel when it comes to the cloud or will businesses buy directly from the developer?" We've proven that the channel will be just as relevant in the cloud as it was in the offline world. [But] the role of the channel needs to evolve. I'd say in the last few years the question was "will the channel be relevant?" I think today we can point to many proof points that say the channel is needed. So now the question is "how will the standards shake out?" So people are asking what does the rev-share look like and what is the structure of the contracts that the channel has with developers? What are the standards for the APIs for distribution? These are areas where AppDirect has an early start because going back to when we were started we had a founding thesis around how these [things] would shake out. I'd say that we are at the period where those standards are starting to evolve and the global network is starting to take hold.
Doyle: You talked about transformation, channel evolution, etc. There are a lot of different schools of thought on this. Some say the existing channel needs to transform. Others say that it never will. They believe that those who have already made the transition to the cloud were the "smarter-than-average" bears, but in the new world we are going to have recruit or codify different businesses and build a new channel around them. Walk me through your thinking on this: Can the traditional channel play a role in the new cloud world, or do we need a new cloud channel composed of different entities and new companies?
Saks: It really comes down to that transformation. What we have seen is this: those that have invested early in the cloud end up seeing returns three years later. So it does take time. A lot of our early customers who came in early and for years weren't seeing the success that they wanted are now seeing that you have to invest early to drive that transformation. It's not just about launching a new product; it's actually about transforming both internal and external channels. For a company to truly succeed in the cloud such as a traditional "distie," they need to change the way that they bring products to market. They need to incentivize their salesforce in a different way. They need to have a different type of acquisition strategy. They need to develop new relationships with developers. They need to develop a new approach and mantra around the way they develop partnerships.
Doyle: One of the things that I am trying to better understand is the number of SaaS companies that are at the point of maturity. They've got their lighthouse accounts, they have made their own journey toward international expansion, product diversification and looked at adjacent markets, etc. What they are starting to do is reach out to the channel en masse. But the compensation models, terms and conditions, revenue flow, etc., are still a little funky in many instances. How do you think this will play out: Do you think there will be one model that prevails ultimately, or do you think we will see a lot of permutations of various sorts?
Saks: When we started the company, we thought the cloud channel would look more similar to the Apple [store] where it's a pure 70-30 [revenue-sharing] model. You put a lot of the apps in the App Store and it's a pretty easy if not hands-off relationship between the developer and the channel. What's interesting is that we are finding that the way the cloud channel is evolving looks more similar to an old world-type relationship where there actually is a multi-tiered agreement. There are certain roles and responsibilities for different companies. There are currency obligations, there are mar-com elements, etc. One of the biggest surprises that we found is that for the channel to really evolve and be effective it needs to take on clear responsibilities from the developer; it's not a low-touch relationship between a developer and the channel, it's actually fairly high-touch.
Doyle: At ENGAGE, what is the key message that you are going to be talking about?
Saks: I think one thing we have said is that to have a healthy ecosystem you need to have all the great applications. We're really excited about having a lot of new developers joining us at our conference—including some very big, household names.
Doyle: Shifting to the macro market as a whole… What are you seeing in the investment community toward cloud, both in terms of applications companies and infrastructure companies? Are investors starting to pull back? Are they squeezing more out of their investments, looking for some ROI or profits? Where are we in terms of market maturity compared to a few years ago?
Saks: With regards to the cloud technology market as a whole, we saw a huge surge through the summer of last year where multiples [and valuations] grew. Then in the fall, we started to see the multiples contract. We raised our $140 million round just around this time last year. And we were one of the last to be minted in terms of a valuation north of $1 billion. What we saw last year from the fall through the winter was a softening if not collapsing of multiples on the public market that started to freeze up investment in the private market. You saw those days when LinkedIn got halved in terms of valuation in a short period of time. Then what I think we've see is a lot of M&A activity this year that's brought valuations back up to what the market rates were… While there may have been fear that everything would dry up from a capital perspective, we are seeing a healthy ecosystem today where companies that have good durability will be funded and those that have challenges won't. We are a platform company, which is different from an applications company. And when we look at the nature of a lot of the applications, the companies behind them have invested sometimes north of 100 percent of revenue on sales and marketing exclusively. When the market changes, investors may not want to fund excessive growth in sales and marketing with economics that don't pan out. That's why I think we see a lot of the SaaS applications looking to the channel as lower-cost way to continue growth. This validates the channel and the evolution of SaaS economics where it's not just about putting 120 percent of revenue in sales and marketing and aggregating direct growth. I think that's one macro trend that plays well for the VAR ecosystem.  
Free Newsletters for the Channel
Register for Your Free Newsletter Now
You May Also Like
---
Channel Futures Leadership Summit

Sep 16 - Sep 19, 2024
Sep 16 - Sep 19, 2024
The strength of the channel is undeniable as we saw at our record-breaking Channel Partners Conference & Expo in Las Vegas. As the landscape of the channel continues to evolve with M&A, emerging partner models and the race for recurring revenue, IT and communications vendors are doubling down on their partner programs as they seek new avenues for growth. As a result, channel leaders have to be more agile than ever to stay ahead of the curve. At Channel Futures Leadership Summit, current and future leaders will come together in sunny Miami to connect, learn from one another, collaborate and hone their leadership skills. Get notified when registration opens for 2024.
Get Notified