Follow Friday: 5 Cloud Computing Channel Pros to Track 3/11
Follow Friday: 5 Cloud Computing Channel Pros to Track 3/11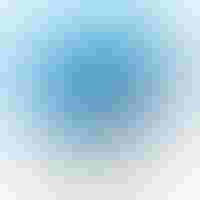 By samdizzy
Before TalkinCloud signs off each week, we point out five Cloud Channel Experts who are worth following via Twitter. So here's the latest lineup. Plus, further down in the blog entry you'll find the previous 40 cloud channel experts we've profiled.
1. Jeff Chandler, President, American Technology Services Inc. Twitter ID: @networkATS
Led by Chandler, the Fairfax, Va.-based solutions provider seems to be enjoying the cloud. Indeed, American Technology Services' cloud-related revenues jumped 30 percent in 2010 vs. 2009. More than 3,000 end-users now leverage American Technology Services' cloud offerings. Chandler continues to mix in a healthy dose of network services, web design and software development expertise.
2. Alexandra Krasne, Global Communications Manager for New Media, Cisco Systems Inc. Twitter ID: @Cisco_Channels
Where are Cisco channel partners heading in the cloud? Krasne usually has the answers. As a video blogger for Cisco, Krasne is in constant contact with Cisco VARs, MSPs and service providers that are marching into the cloud.
3. Neil Levine, VP, Corporate Services, Canonical. Twitter ID: @neilwlevine
Canonical is perhaps best know for promoting Ubuntu as a Linux desktop. But Levine and his team have been working hard to ensure Ubuntu is a significant player in cloud computing. Canonical's longterm vision is to make Ubuntu the operating system that powers cloud-hosted servers, as well as the desktop machines accessing the cloud-based resources hosted on those servers.
4. Scott Spavero, CEO and Co-founder, iLand Internet Solutions. Twitter ID: @ilandcloud
Spavero is building a major cloud business in Houston, Texas, according to data supplied to our Talkin' Cloud 50 survey. We can't release complete financial details, but it's safe to say iLand's cloud-related revenues grew at least 33 percent in 2010 vs. 2009. The 30-person company has a major focus on VMware-related engagements. Indeed, iLand is a premier VMware Service Provider. It sounds like Spavero is pushing iLand deeper into the virtual desktop infrastructure (VDI) market.
5. Scott Warzecha, president and founder, Netgain Technology Inc. Twitter ID: @NetgainHosting
The hosting provider grew its cloud revenues about 25 percent in 2010 vs. 2009, while working closely with NetApp and VMware. Among Warzecha's big priorities: Promoting desktop hosting to small and midsize businesses. The company also offers a partner program that promote recurring revenues to peer VARs and MSPs.
Who's Next?
TalkinCloud returns each Friday with a new #FollowFriday list. To potentially qualify brief us about your cloud efforts or please complete the Talkin' Cloud 50 survey — which tracks VARs and MSPs working in the cloud. The survey closes March 31, 2011. And results will be unveiled in Q2 2011.
In the meantime here's a look at previous FollowFriday folks worth noting:
1. Larry Augustin, CEO, SugarCRM. Twitter ID: @sugarcrm
During a January 28 interview with me, Augustin said SugarCRM's revenues had grown more than 50 percent in 2010. And a good portion of that revenue growth involved VARs, MSPs and cloud integrators deploying SugarCRM in the cloud. The interview and a TalkinCloud FastChat Video are here.
2. Aric Bandy, president and CEO, Agosto Inc. Twitter ID: @goagusto
Bandy has been extending Agosto's managed services business into the cloud. The results look pretty darn promising. Cloud-related revenues grew more than 5X from 2009 to 2010, according to our TalkinCloud 50 Survey. And Agosto, based in Minnesota, now supports more than 18,000 end-users with various cloud-related services. Key partners include such companies as Amazon Web Services, Boomi (recently acquired by Dell), Rackspace and Zenith Infotech.
3. David Butler, VP of Marketing, Eucalyptus Systems. Twitter ID: @eucalyptuscloud
Butler, a veteran of Hewlett-Packard, recently joined Eucalyptus to drive the company's channel programs and marketing efforts. Eucalyptus promotes an open source platform for private clouds. It's compatible with Amazon's Elastic Compute Cloud. Key partners include Dell and Canonical, promoter of Ubuntu Linux.
4. Amrita Chandra, senior director of corporate marketing, Asigra. Twitter ID: @asigra

Asigra has been in the backup game since 1986. More recently, the company has focused extensively on cloud backup and recovery software. That channel effort, with Chandra heavily involved, includes closer working relationships with VARs and MSPs that want recurring storage revenue… from the cloud. Asigra has partnered with a range of channel-centric cloud companies — including 6fusion, the infrastructure as a service (IaaS) platform provider.
5. Michael Cohn, Founder and VP of marketing Cloud Sherpas. Twitter ID: @cloudsherpas
Check out this stats: Cloud Sherpas has migrated more than 600,000 enterprise users to Google Apps, Cloud Sherpas software is used at over 8,000 companies spanning more than 1.5 million Google Apps users. Memo to Cohn: Make sure you fill out the Talkin' Cloud 50 survey, which tracks the top VARs and managed services providers working in the cloud.
Connally has helped CMIT Solutions, a network of VARs and MSPs, to build close working relationships with Mozy, RackSpace, Reflexion Networks and Zenith Infotech. The relationships helped to lift CMIT Solutions's recurring cloud-related revenues more than 60 percent from 2009 to 2010, according to preliminary Talkin Cloud 50 survey data (the survey closes March 31, 2011).
7. Leonard Dimiceli, director, channel sales, Spam Soap. Twitter: @spamsoap
Dimiceli has been busy building one of the SaaS industry's most successful anti-spam channel programs. Spam Soap ranks among McAfee's top SaaS security partners. Spam Soap doubled its company size in 2010, and double-digit growth appears to be continuing. Also, the Spam Soap team brings real-world channel experience to the table. Many of Dimiceli's office peers previously built one of southern California's most successful managed services providers.
8. David Ehrhardt, CEO, Apptix. Twitter ID: @apptix

David has built Apptix into one of the best-known providers of hosted Exchange, mobile email and unified communications services. More than 300,000 users leverage Apptix's hosted and cloud services, up from 197,000 in 2009, according to data from our Talkin' Cloud 50 survey (the ongoing survey closes March 31, 2011). Apptix also works closely with such companies as Mozy, Parallels and Symantec Hosted Services.
9. David Eisner, president and CEO, Dataprise. Twitter: @dataprise
Eisner has been pushing Dataprise deep into the cloud. Indeed, the Rockville, Md., solutions provider saw its cloud revenues grow roughly 50 percent in 2010 vs. 2009, according to our Talkin' Cloud 50 survey (which continues through March 31). More than 14,000 end-users now leverage Dataprise's cloud services, which include hosted services from Intermedia and Microsoft, plus a range of VMware expertise.
10. Lee Evans, managing director, Vital Network Solutions. Twitter ID: @vitalnetwork
Evans is building one of Europe's more noteworthy cloud services providers. The UK-based company saw its cloud-related revenues double from 2009 to 2010, and now has roughly 1,000 end-users under contract for cloud services, according to our first annual Talkin' Cloud 50 survey (which runs through March 31, 2011). Key partners in the effort include Amazon Simple Storage Service, Microsoft BPOS/Office 365, Rackspace, SugarCRM and WatchGuard.
11. Christopher Furey, Managing Partner and CTO, Virtual Density. Twitter ID: @chrisfurey

Furey is just getting started on Twitter. And Virtual Density is a small but rapidly growing solutions provider in the cloud. The company is working on multiple cloud and virtualization platforms — including Amazon Simple Storage Service, Rackspace, Vembu StoreGrid, VMware and Zenith Infotech. Virtual Density is a four-person company but keep an eye on their efforts: Cloud-related revenues essentially tripled from 2009 to 2010.
12. Robert Fuller, VP of worldwide channels at Rackspace. Twitter ID: @rackspace

A cloud company with a successful channel partner program? Fuller is building that very model at Rackspace. During the Rackspace Partner Leadership Summit in October 2010, Fuller said Rackspace's channel bookings had grown 218 percent year over year. Also, the company has about 2,000 active partners.
Gelson leads yet another example of an online backup specialist working closely with the channel. Forsythe Solutions Group Inc., a well-known integrator, has been kicking Nine Technology's tires and seems to like the ride. And Forsythe isn't alone. Nine Technology's recurring cloud-related revenues went from zero in 2009 to yada, yada, yada in 2010. (A polite way of saying we've seen the impressive figure but can't publish it.) More than 3,000 clients have embraced the Nine Technology platform in the past year or so, the company estimates.
14. Dan Holt, CEO, HEIT. Twitter ID: @goheit

Sure, Dan Holt and the HEIT team are best known for managed services in the financial vertical. But HEIT was one of the first companies to fill out the Talkin' Cloud 50 Survey — which tracks the world's top VARs and MSPs within the cloud. For 2009, roughly 2,000 end-users leveraged HEIT's cloud services. By the end of 2010, that figure skyrocketed to 8,000 end-users, HEIT says. Some of the growth surely comes from HEIT's merger with Simply-Webb. But the growth is nonetheless impressive.
15. Patricia Hume, senior VP, worldwide sales, GFI Software. Twitter: @gfisoftware
Hume, the former SAP global channel chief, recently joined GFI Software to lead the company's global channel strategy. GFI offers a range of SaaS and on-premise software in the SMB market. Not by coincidence, Hume has extensive SMB channel experience from her time at IBM-Lotus and Avaya.
16. Jeffrey M. Kaplan, managing director, THINKstrategies, Inc. Twitter: @thinkstrategies
Kaplan is a well-known consultant within the managed services, SaaS and IT channel markets. Most recently, Kaplan launched Cloud Showplace, which combines his previous SaaS and managed services portals into a single directory for the cloud computing market. Kaplan also is a frequent speaker at a range of cloud, SaaS and managed services events.
17. Rafael Laguna de la Vera, CEO, Open-Xchange. Twitter: @openexchange
Laguna de la Vera is disrupting the traditional Microsoft Exchange market, positioning Open-Xchange as an open source alternative to traditional email and groupware. Moreover, Open-Xchange is available for channel partners to host on their own; the company isn't out to compete with hosting partners and VARs that move into the cloud. So far the strategy seems to be working well. Open-Xchange expects to have 40 million users in 2011.
18. Robert Leibholz, senior VP, Intermedia. Twitter: @intermedia_net
Leibholz has helped to build one of the largest third-party providers of hosted Exchange. Next up, Leibholz is helping to position Intermedia for the hosted Unified Communications market, potentially competing with Microsoft Lync — the successor to Office Communications Server. The Intermedia effort includes a recently launched hosted Unified Communications partner program.
19. Jacqi Levy, marketing manager, Business Partner Communications, IBM. Twitter ID: @IBMPartnerMktg
During the IBM PartnerWorld Leadership Conference this week, Levy was busy promoting a range of new cloud efforts for channel partners — including an IBM Cloud Computing Specialty. I concede: I wasn't aware of Levy's Tweets… that is, until this week.
20. George Mach, CEO Apex IT Group. Twitter ID: @apexitgroup
Here's another small business CEO with big aspirations. Mach has positioned Apex IT Group to partner up with Asigra, Citrix Cloud Center, Ingram Micro Seismic, VMware and several other well-known cloud players. The results are promising. The 17-person company saw its annual cloud revenues grow 5X in 2010, according to data from our Talkin' Cloud 50 survey (which concludes March 31, 2011).
21. Heather K. Margolis, founder, Channel Maven Consulting. Twitter ID: @HeatherMargolis
Margolis previously served as a channel manager at EMC, EqualLogic and Dell. These days, she's best known for consulting on channel-related business development. And she's also wise to the world of social media.
Milner leads a fast-growing managed security service provider. NetBoundary works closely with LogLogic, McAfee, nCircle, Fortinet, Imperva, Net Optics and F5 Networks. Recurring cloud revenues jumped 100 percent from 2009 to 2010, and the actual dollar figures (which TalkinCloud has viewed) look impressive.
23. Yatish Mishra, President and CEO, Stratascale. Twitter ID: @stratascale

Under Mishra, the private cloud and public cloud hosting specialist has seen its cloud revenues roughly double from 2009 to 2010. The company's cloud customer base grew roughly 150 percent during the same timeframe, according to our Talkin' Cloud 50 survey data.
24. Justin Moore, CEO, Axcient. Twitter ID: @justinrmoore
During dinner on January 28, Moore described why he believed Axcient will emerge as one of the top providers of data backup and business continuity solutions during the age of cloud computing. Most of the chatter involved Axcient's R&D. But we also got sidetracked on the U.S. economy… Moore strongly endorses the Startup Visa Act — which could help the U.S. economy and upstart companies compete more effectively on a global basis.
25. George Naspo, CEO, Virtacore Systems Inc. Twitter ID: @virtacore
Talkin' Cloud likes to keep an eye on upstart companies. Virtacore Systems certainly fits that description. The 40-person company specializes in Parallels, VMware and other virtualization strategies. Plus, Virtacore's parent company — IKANO Communications — is a key implementation partner for Google Apps for Service Providers.
26. Gretchen O'Hara, cloud channel chief, Microsoft. Twitter: @msuspartner
Sure, some partners are skeptical about Microsoft's cloud strategy. But give O'Hara credit. Instead of ducking questions, she has been on the road and listening to partner feedback. She answered questions head-on during last year's Microsoft Worldwide Partner Conference and the N-able Partner Summit, an MSP gathering held in October. And we get the sense that O'Hara has been sending partner feedback up the executive ladder at Microsoft.
27. Kevin O'Brien, Senior Director, ISV and SaaS, Oracle Corp. Twitter ID: @OraclePartners
O'Brien is quietly working to promote service provider licensing agreements to ISVs (independent software vendors). He's also helping Oracle ISVs to leapfrog from legacy client-server applications to SaaS and cloud-centric applications. Also, watch for O'Brien to work closely with Oracle Channel Chief Judson Althoff on a new corporate ISV strategy, The VAR Guy recently reported.
28. Mont Phelps, CEO, NWN Corp. Twitter ID: @NWNtelligence

Phelps runs one of Cisco's fastest-growing channel partners. NWN also works closely with VCE — the joint venture from VMware, Cisco and EMC that promotes Vblock solutions. His next move will likely involve building out a hosted PBX service for mid-market customers. Instead of white labeling a third-party service, NWN plans to build the hosted PBX atop Cisco technology, Phelps says.
29. BJ Schaknowski, director of channel sales and marketing, Intuit. Twitter ID: @Intuit
Schaknowski is heading to the Parallels Summit (Feb. 22-24, 2011) to discuss Intuit's cloud strategy — and the role of channel partners. In recent months, Intuit has been promoting SMB cloud services through partnerships with giants like Verizon. But where do smaller partners fit in? We'll pursue answers at the Parallels conference.
Rivard is one of the top executives at this Halifax, NS-based solutions provider. The company focuses on Google Apps Engine, Amazon Simple Storage Service, and custom SaaS application development. So far, those efforts are going well. Cloud-related revenues doubled from 2009 to 2010.
31. John Robb, senior director, Zimbra products and marketing, VMware. @zimbra
Robb is a key channel-focused leader within VMware's open source email business. He has helped Zimbra to attract 600 (maybe more…) hosting partners who offer Zimba to end-customers. Next up, Robb is helping VMware to more effectively promote Zimbra into the SMB channel, launching a potential showdown against Microsoft Exchange Server.
Plenty of VARs and MSPs continue to fear Google Apps, Microsoft Business Productivity Online Suite and the forthcoming Microsoft Office 365. Instead of running for shelter, SADA Systems jumped directly into the cloud. The 35-person company now has about 2 million end users under contract to leverage cloud services. And while we can't reveal company revenues, SADA's total sales more than tripled in 2010.
33. Luanne Tierney, VP of Global Marketing, Juniper Networks. Twitter ID: @LDTierney

Tierney is a well-known marketing veteran and social media expert who left Cisco Systems in January 2011 for a similar position at Juniper, where she'll start work on February 7. Back at Cisco, Tierney launched the annual Cisco Partner Velocity conference — which focused on marketing and social media strategies for channel partners. We'll be watching to see if Tierney takes similar social media steps in the channel over at Juniper.
34. Ashutosh Tiwary, Co-founder, CEO and Chairman, Doyenz. Twitter ID: DoyenzInc.

Tiwary has positioned Doyenz as a cloud-based disaster recovery services specialist for the channel. And so far that positioning has paid dividends. Q4 2010 revenue grew 300 percent from Q4 2009. Also, the company's channel partner base grew three-fold from Q3 2010 to Q4 2010. Doyenz has growing relationships with such companies as Intel, LabTech Software and StorageCraft.
35. Joseph Vaccone, President and CEO, Excel Micro Inc. Twitter ID: @ExcelMicro

Vaccone leads the largest authorized distributor of Google's message security and compliance solutions. The 24-person company's cloud business now spans more than 750,000 end-users, up from about 500,000 last year. And top-line recurring cloud revenues grew an impressive 33 percent in 2010 vs. 2009, according to our Talkin Cloud 50 survey data.
36. Jason Waldrop, CEO, Connected WorkPlace Solutions. Twitter ID: @CWPS10
At first glance, Waldrop continues to promote on-premise solutions — including new unified communications offerings from Cisco Systems. But take a closer look at Waldrop's business and you'll learn that Connected WorkPlace Solutions wraps managed services and cloud services around most of the company's business engagements throughout the Washington, D.C., area.
37. Padmasree Warrior, CTO, Cisco Systems Inc. Twitter ID: @Padmasree
During Cisco Partner Summit, Warrior explained how she worked with CEO John Chambers and an executive committee to formulate Cisco's cloud strategy. The result included this week's launch of the Cisco Cloud Partner Program, which will initially include roughly 100 certified Cisco MSPs (managed services providers).
38. Rich Wein, CEO, MySecureCloud. Twitter ID: @mysecurecloud
Wein has built one of the largest cloud services providers that we've spotted (so far) within our Talkin' Cloud 50 survey. The company provisions private label cloud services for channel partners at wholesale rates. The offerings include custom line of business applications, according to National Channel Manager Don Burt. The results sure sound promising. The company has roughly 4,500 end users leveraging its cloud services, up from about 3,000 in 2009.
39. Craig West, VP of Channel Sales, NetSuite. Twitter: @NetSuite
West leads one of the industry's fastest-growing SaaS-centric channel programs. NetSuite spent most of 2010 attacking the core SAP and Microsoft legacy ERP markets. And it sounds like that strategy will continue in 2011, as West and the rest of NetSuite gear up for the SuiteWorld conference in May 2011. Wall Street was a bit disappointed with NetSuite's profit outlook for 2011, but Talkin' Cloud continues to hear solid reports from partners who are engaging with the SaaS company.
40. Marc Wolenik, CEO, Webfortis. Twitter: @webfortis
Marc is one of the first TalkinCloud 50 survey participants to highlight a corporate focus on Windows Azure, Microsoft's platform as a service (PaaS) offering. Indeed, Webfortis leverages Parrot, an Azure-based social media add-on for Microsoft Dynamics CRM. The result? Cloud computing revenues more than doubled from 2009 to 2010
Follow Talkin' Cloud via RSS, Facebook and Twitter. Sign up for Talkin' Cloud's Weekly Newsletter, Webcasts and Resource Center. Read our editorial disclosures here.
Free Newsletters for the Channel
Register for Your Free Newsletter Now
You May Also Like
---
Channel Futures Leadership Summit

Sep 16 - Sep 19, 2024
Sep 16 - Sep 19, 2024
The strength of the channel is undeniable as we saw at our record-breaking Channel Partners Conference & Expo in Las Vegas. As the landscape of the channel continues to evolve with M&A, emerging partner models and the race for recurring revenue, IT and communications vendors are doubling down on their partner programs as they seek new avenues for growth. As a result, channel leaders have to be more agile than ever to stay ahead of the curve. At Channel Futures Leadership Summit, current and future leaders will come together in sunny Miami to connect, learn from one another, collaborate and hone their leadership skills. Get notified when registration opens for 2024.
Get Notified