AT&T Channel Chief Exclusive: ACC Business Channel Team Expanding
AT&T Channel Chief Exclusive: ACC Business Channel Team Expanding
Channel chief Zee Hussain reviews 2017 and previews the year to come.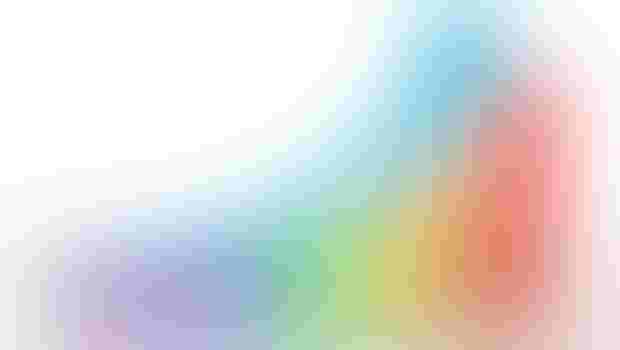 ACC Business is increasing is channel sales force by 50 percent, according to the AT&T's channel chief.
Zee Hussain, who took the helm of AT&T Partner Solutions two months ago, spoke to Channel Partners about the year in review and the year ahead. Hussain began with the title of division president of AT&T Partner Solutions and has overseen a major realignment of AT&T's three indirect programs. His official title now is channel chief of AT&T Partner Solutions.
Hussain shared details about the three programs connected to Partner Solutions. The transcript has been edited for length and clarity.
Channel Partners: First off, could you talk about your change in title to channel chief?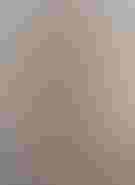 AT&T's Zee Hussain
Zee Hussain: You know this really well — that the external title for the person leading the channel in the industry is channel chief. When I first took the position, we were kind of more focused on what makes sense in terms of what would resonate and translate from an internal title standpoint. So that's why we started out with "division president." As I went out and talked to different [solution providers] and we talked about our reorganization and what the channel looks like, the external market started referring to me as "channel chief." The internal folks in the channel basically said, "Yeah, your title is really channel chief." So we went and made the modification to make sure that the rules and responsibilities and how the external market views my role are consistent. Nothing changed in terms of responsibilities. It was just a recognition of the fact that we need have the appropriate title that's recognized by the industry.
CP: What were the highlights of AT&T's channel in 2017?
ZH: You and I spoke, actually, very, very early, probably even before I was officially channel chief. It's been a little over 60 days in the job.
With regard to my first 60 days, the two things I wanted to accomplish were: spend a good amount of time with our employees, and I wanted to spend a good amount of time with our solution providers (SPs). With regard to employees, I did a lot of one-on-ones with field folks. I did several town halls. I did meetings in smaller settings. I also had a goal of meeting with every single one of our general managers and spending an hour with every single one of them, understanding the business and getting their perspective of the business. The sense of mission that our organization here has is like very few organizations that I've seen. That mission is all about putting the solution provider at the heart, at the center, of everything we do. It was really refreshing. It was really energizing to see that everyone understands that our solution-provider success is …
… our success.
That's kind of the employee perspective. I've done a lot of meetings with SPs, at our events, at industry events. I've also gone and visited many of them at their sites. Some of them have come and visited us out in north Texas as well. Generally they have some questions. They always want to know, "Why are you doing this? Why now? What is the relevance from a timing standpoint? Help me understand what is the sense in putting all three [programs] under one umbrella."
I talk to them a little bit about AT&T — where we're going from a corporation standpoint. In a cloud-first, everything-connected world, we believe that if we're going to make the pivot, if we're going to make the transformation, we have to become a software-first company. That will enable us to be agile. That will enable us to be able to operate at the velocity that customers expect us to, that partners expect us to. If we're going to make this transformation over the next few years to become a nimble, highly agile company, we need to make sure that our investments in the channel are reflective of that. That seems to resonate with the partners when we talk about why it's now under one roof. It's a testament to our investment in the channel.
The last 60 days we've done a lot of things. We've made a lot of announcements. We've made a lot of big changes, hopefully all for the better. From an Alliance standpoint, when you talk to partners – they love the breadth and depth of the portfolio. They love the fact that there is a sell-with model, so if there's complexity in a larger deal or for whatever reason they want to partner with the direct team, they have the ability to do that.
What we needed to work on was, revamping the comp plan. Kevin [Leonard, VP, AT&T Alliance Channel] and I talked to you about this, so you're very familiar with the augmentation we made on the Alliance side. It was revamping the comp plan; it was investing some more resources to support our SPs; and the third thing was giving them access to more accounts and putting a better deal-registration system in place. We did all of those things. As a matter of fact, we tested these things over six months in a pilot, and we had pilot participants. We measured their net promoter score before, and we measured the net promoter score after. We knew that we were on the right track because the net promoter score from start to finish increased by 60 points, which is huge. From an Alliance standpoint, we've made some pretty big investments and announcements. The feedback has been overwhelmingly …
… positive. Every partner that I've spoken to views this as a huge investment and as a reinforcement of what we've been talking to you and others all about around our investment in the channel.
You've been following the Partner Exchange for quite some time. Our partners love the technology investments in that channel. They love the enablement and self-service tools. They always tell us, "Hey, we love the channel. We just need more solutions to sell. If you enable more solutions, we know for a fact that we'd be able to bundle them in with what we have and deliver more revenue."
We've done that this year. You saw at the [Partner Exchange] summit; we had several announcements around IoT and several things that we did around enablement. We announced Collaborate, which is our UCaaS product based on an SDN architecture. We enabled that for Partner Exchange. We also talked about FlexWare, which is our intelligent edge platform. We enabled that for Partner Exchange as well, and again, we've gotten tremendous feedback around those capabilities.
Finally with ACC, consistently what I've heard from our partners around ACC, is that they've figured the whole "easy to do business" thing out. Partners really rave about simplicity of experience with ACC. They talk about the fact that ACC is completely focused on the solution providers. There's a lot of momentum in that business, and they want us to keep investing in ACC.
One thing that we haven't shared externally yet: In the last couple of weeks we've talked to partners about it, but you'd be the first one in terms of an external outlet. Given that ACC has tremendous momentum and we're getting such great feedback from partners wanting to do more with ACC — we are actually increasing the channel sales force for ACC by 50 percent. We've gotten those things in motion, and it's going to be a big part of our growth strategy to build on the momentum that ACC has. We've communicated this to some of the ACC partners already, and we plan to communicate this to the others.
CP: What are your goals for 2018? How does AT&T want to be viewed in the upcoming year?
ZH: At a broader level, our goal is to be absolutely the premiere channel company across the entire industry. We believe in what we have in terms of a value proposition. We have Partner Exchange, with what we believe is really the only-of-its-kind reseller platform. We have AT&T Alliance Channel, and certainly that looks similar to the other agent programs, but some of the enhancements we've made [will] set us up for growth. And then ACC is an alternate brand where we simplify the portfolio and focus on the SP experience. So I'd like to think, from an AT&T standpoint, we'd like to be viewed as the premiere and the most flexible brand out in the marketplace that lets you do business on your own terms. Rather than dictating terms that you have to do business with us a certain way, we give you options, and hopefully that puts the SP in the driver's seat …
In terms of our 2018 focus, there [are] a few very very simple things that we want to accomplish. I just shared with you the investments that we've made in all three of these channels. We want to make sure that we realize those investments, and we're going to continue to make additional investments. The goal is to really amplify revenue in the channel. We're expecting pretty significant growth in 2018 and beyond in what we do in the channel. That's first and foremost our objective. Across the entire AT&T channel, we want to grow revenue in a significant matter. No. 2 – just so our messaging is very clear to the market – we don't want the growth to happen in one channel at the expense of others. We want to grow all three of these channels. That's why we're investing in all three of them. We believe there's tremendous upside and potential across all three of them, because they're differentiated and all three have their own swim lanes, essentially.
The third thing is: We've invested in a lot of enablement tools, a lot of technology tools. Our partners have told us that speed is key in the marketplace, flexibility is key in the marketplace, self-service tools, having information at the fingertips. So we're investing in a lot of enablement and technology tools, and we want to make sure that we continue to accelerate that.
And then No. 4: The channel's transforming. The channel's changing. Our company's transforming. I talked to you about how we're moving from a very hardware-centric company to a much more nimble, software-centric company. And that involves a huge employee transformation on our end. A big part of our focus next year is to continue to enable that employee transformation. A lot of our internal training – a lot of our internal courses – are focused on making sure that our employees are going to make the pivot as our company transforms and as the channel transforms as well.
CP: Is there anything else you'd like to add?
ZH: I believe the opportunity is tremendous in the channel. Just in what I've seen in my first 60 days — I've been amazed by how much growth is in the channel, how much innovation, how much transformation is in the channel, how the channel continues to evolve and adopt the newest technologies. I think we're going to continue to see that. I think we're going to continue to see a lot of growth. I think we're going to continue to see a lot of transformation. We're going to continue to see a lot of innovation. We're certainly at the forefront of a lot of that. So we feel really good about where we're going with the channel. We're extremely bullish about what we're going to accomplish.
Free Newsletters for the Channel
Register for Your Free Newsletter Now
You May Also Like
---
Channel Futures Leadership Summit

Sep 16 - Sep 19, 2024
Sep 16 - Sep 19, 2024
The strength of the channel is undeniable as we saw at our record-breaking Channel Partners Conference & Expo in Las Vegas. As the landscape of the channel continues to evolve with M&A, emerging partner models and the race for recurring revenue, IT and communications vendors are doubling down on their partner programs as they seek new avenues for growth. As a result, channel leaders have to be more agile than ever to stay ahead of the curve. At Channel Futures Leadership Summit, current and future leaders will come together in sunny Miami to connect, learn from one another, collaborate and hone their leadership skills. Get notified when registration opens for 2024.
Get Notified