Should We Just Call Master Agents Distributors?
Should We Just Call Master Agents Distributors?
The master agents once rebranded themselves as tech services distributors. But that effort failed.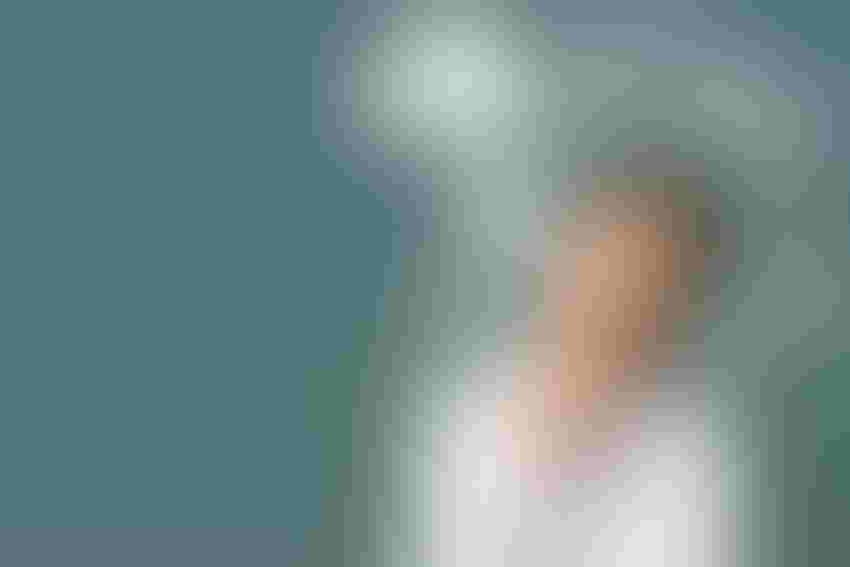 Primary agent? Services distributor? Technology sourcing platform? Many people in the channel want to do away with the term master agent, but they can't agree on a replacement.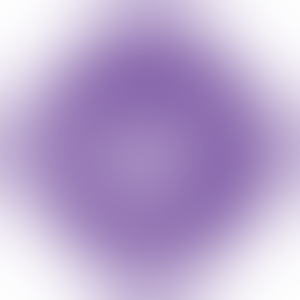 Master agent leaders are discussing how they can most accurately describe themselves to their partners and the outside world. And it's not just master agents participating in this discussion. Vendors and channel partners are also lobbying for new terminology. As Channel Futures wrote last week, some partners consider master agent a racially offensive term, while other partners simply think it misrepresents the relationship between master agents and subagents.
However, disagreement abounds on how to proceed. While vendors like Comcast are looking to build the term "primary agent" into their vocabulary, master agents have already attempted to brand themselves as "technology services distributors."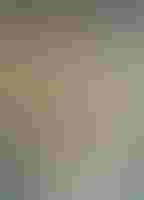 Telarus' Richard Murray
"What would be interesting is if people adopt 'technology services distributor' at the same time as the providers say, 'We like primary agent,' and you end up with VHS vs. beta," Telarus chief operations officer Richard Murray said.
The industry could end up with competing terms that confuse partners and customers even more. That's why Murray said he's eager for everyone in the channel to engage in this discussion.
"Until it's more broadly embraced by all masters, suppliers and subagents, everyone's going to keep running back to the muscle memory of master agent," Murray said.
The Default
Murray said channel partners lean toward "master agent" because it describes tiering well. The master agent aggregates the contracts, and the subagents produce the sales. However, he said the term master agent makes no sense to the outside world.
"If you're getting a haircut and somebody asks you what you do, you can't say, 'I'm a master agent,'" he said.
And the outside world consists of more than just barbers. Consider private equity firms and other purchasers, who are eyeing the channel for the first time. Murray said niche terms like master agent confuse and distract these prospective buyers.
"Most of them get really glassy-eyed when they hear the term master agent," he said.
Murray said he often uses the insurance broker model to describe Telarus to the barber.
"The barber tends to know an insurance agent and knows that that agent is brokering somebody," he said.
While that approach works for short, casual conversations, does it communicate the full value of a master agency? Kelli McMillan, national partner manager at Five9, doesn't think so.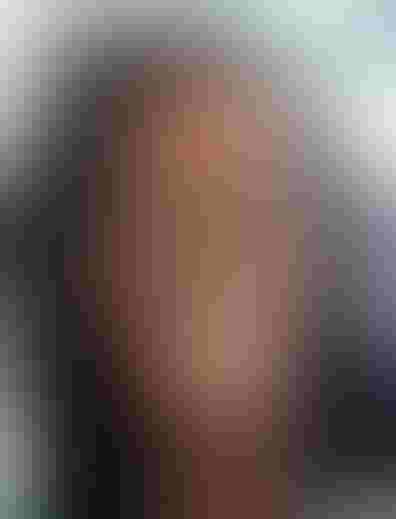 Five9's Kelli McMillan
"They do so much more than contracts," McMillan said. "They do contracts, yes, but they also do back-office support, and they have a lending arm."
Service Distributors?
Several master agents, including TBI and Telarus, started calling themselves technology services distributors a few years ago. However, their initiative didn't affect channel partners' everyday language.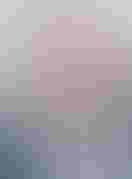 TBI's Mike Onystok
"It didn't stick," said Mike Onystok, TBI's senior vice president of operations. "The channel kind of just reverted back to master agent, and to save time, we just continued to go with that."
But Onystok and Murray still see the usefulness of the term technology services distributor.
"You're a distributor versus a consultant or whatever element a subagent may want to take on," Murray said. "It also provides some level of understanding of function and speaks externally in a way that master agent never did."
And by some accounts, this isn't …
…a completely new nomenclature.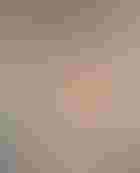 Forrester's Jay McBain
Dalyn Wertz, executive director of Comcast Business' indirect channel program and marketing, said many of these companies went by "value-added distributors" in the 1990s. And that term persists to this day. For example, Jenne similarly calls itself a "value-added technology solutions distributor and a cloud master agent," and Intelisys operates under the umbrella of value-added distributor ScanSource.
Jay McBain, Forrester's principal analyst of channel partnerships and alliances, also prefers the term "distributor." But that comes with a caveat, as McBain has been predicting the legacy distribution model to decline in popularity. The distributors of the future won't rely on linear supply chains and will make themselves more visible in the sales cycle with the platforms they build.
"I think the master agents are transforming into modern day distributors — not shipping atoms but shipping bits," McBain said. "These are now 'platform' companies, which might be a better term to explain the telco/IT digital services they offer."
McBain also noted that the larger technology industry has moved away from the term "master."
Craig Schlagbaum, Comcast Business' senior vice president and channel chief, said the term "services distributors" accurately describes master agents.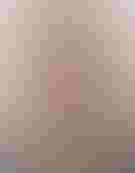 Comcast's Craig Schlagbaum
"We are calling agents mostly solution advisers, but 'master' and 'agent' are commercial terms associated with a transactional relationship. [Master agents] are distributors of services. The contractual relationship is why we use certain nomenclature," Schlagbaum said.
Schlagbaum said the term "master distributor" has been around a long time with a strong legacy in the market, but market evolution is leading many organizations to look for the best way to articulate their value to partners and customers.
So Are They Distis?
What are the implications of placing a traditional telecom master agent in the same category as a "disti" such as Ingram Micro?
McMillan said the larger master agents don't want all of the connotations of the term "distributor." Richard Murray agreed.
"I never want to bill anybody, and I never want to have inventory," he said.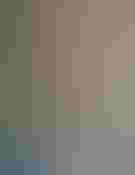 8×8's Jamaal Savwoir
Jamaal Savwoir, 8×8's channel sales engineering team lead for North America, EMEA and Asia Pacific, said the big-name IT distributors still rely heavily on hardware. Although they promote cloud and Microsoft licenses, Savwoir said many of them still seem "kind of stuck." In the meantime, the agents have been raking in cash through cloud-based, as-a-service offerings like UCaaS.
Legacy IT distributors are evolving, however. ScanSource CEO Mike Baur noted that COVID-19 has spurred more VARs to move to cloud services. Meantime, the Intelisys side of the company had already made a home for itself in the cloud.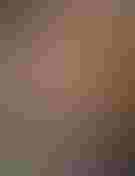 ScanSource's Mike Baur
"The agents were already there, because that was the motion they were participating in for years," Baur told Channel Futures.
Avant CEO Ian Kieninger has called ScanSource's 2016 acquisition of Intelisys a …… herald of the changing times in distribution.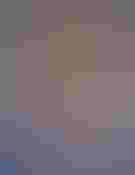 Avant's Ian Kieninger
"It was a smart move for ScanSource to find a business model focused on cloud-based distribution underpinned by a residual commission model. It's a model which ScanSource's CEO said could soon be worth more than their entire hardware distribution business," Kieninger said.
However, distis and master agents are moving toward one another in a few key areas. Telarus' Murray said they are seeing increased overlap in their technology offerings as products move to the cloud. Avaya and Cisco, for example, have migrated away from much of their hardware.
"[Previously] distis were equipment and master agents were technology and all of these other things," he said. "Well, now those are the same thing."
D&H Distributing co-president Michael Schwab agreed that distis are working to shake up their business model to be less "transactional."
"We want to continue to lean in to make sure our sell-out capabilities are more than the hardware itself, but all the integrated, value-oriented services that go along with that," Schwab said.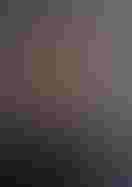 D&H's Michael Schwab
In addition, Murray said suppliers increasingly treat master agents and distributors in a similar fashion. He said he and distributor executives occupy many of the same partner advisory councils. However, Murray said he still feels a disconnect in the business objectives master agents and distis are pursuing.
And the 'Subs'?
The direct selling firms that leverage master agent contracts are asking similar questions about their identity. For one, the term "subagent" has fallen out of favor. While subagent might correctly describe a technology consultant's relationship with a master agent, it doesn't necessarily describe the company's entire business model. Many agents hold their own direct contracts with suppliers or are pursuing them, which makes them much more than a subagent.
Moreover, it's rare to hear an agent call themselves an "agent."
"We hardly ever call them sales agents. If you call them a sales agent, somebody's quickly correcting you to call them a partner," Five9's McMillan said.
Ultimately, channel partners push back on the idea that they serve as salespeople for a vendor, which the term agent might imply. More than ever, partners are emphasizing their vendor agnosticism. They want to describe themselves to customers as someone who will help them evaluate vendor options.
For example, more and more agencies are calling themselves consultancies. For many firms, Avant's "trusted adviser" moniker has stuck. Vince Bradley, AppSmart's vice president of corporate development and general manager of energy services, said AppSmart uses the term "technology adviser" instead of "agent."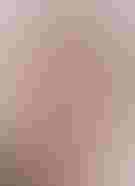 AppSmart's Vince Bradley
"The old 'agent-VAR' categorizations are backward-looking," Bradley said. "They don't recognize what we see as a huge opportunity in the future."
And for Bradley, that opportunity means bringing together all form of business technology services into a single platform. He said his team aims to transform legacy partner models like telecom agents, IT VARs/MSPs and energy brokers into "multi-ecosystem players."
"In the end, they're all advising businesses to help them use business services and technology to solve tough problems," he said.
The conversation about branding will undoubtedly continue throughout 2021 as partners seek consensus about how to describe the master agent channel.
Weigh in below with any comments or suggestions you have to offer.
Free Newsletters for the Channel
Register for Your Free Newsletter Now
You May Also Like
---
Channel Futures Leadership Summit

Sep 16 - Sep 19, 2024
Sep 16 - Sep 19, 2024
The strength of the channel is undeniable as we saw at our record-breaking Channel Partners Conference & Expo in Las Vegas. As the landscape of the channel continues to evolve with M&A, emerging partner models and the race for recurring revenue, IT and communications vendors are doubling down on their partner programs as they seek new avenues for growth. As a result, channel leaders have to be more agile than ever to stay ahead of the curve. At Channel Futures Leadership Summit, current and future leaders will come together in sunny Miami to connect, learn from one another, collaborate and hone their leadership skills. Get notified when registration opens for 2024.
Get Notified