As Telecom Channel Undergoes Consolidation, Partners Ponder the Future
As Telecom Channel Undergoes Consolidation, Partners Ponder the Future
Master agent consolidation was "inevitable," according to one partner. Here's where we go from here.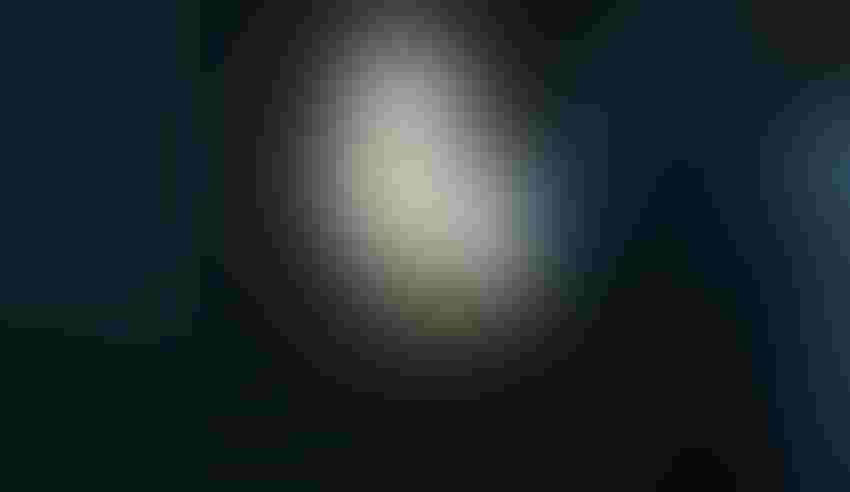 The telecom agent channel is undergoing a season of consolidation, and we're only getting started.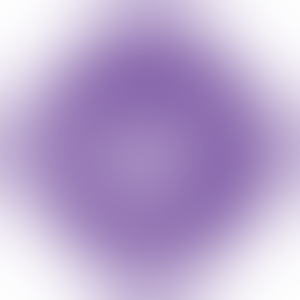 Several influential telecom master agents and subagents underwent consolidation in the last year due to a variety of factors that include COVID-19, retirement and other market trends.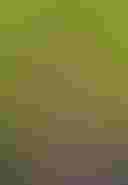 PlanetOne's Chris Werpy
Some argue that the season commenced in 2016, when master agents Sandler Partners and X4 Solutions joined forces and distributor ScanSource announced its acquisition of master agent Intelisys in 2016. The slow but steady drip of consolidation continued in 2017 and 2018 as companies like Telarus and WTG made headlines for M&A. However, the volume of transactions increased rapidly in 2019 and 2020 as AppDirect division AppSmart acquired multiple master agents. The consolidation continued as Telecom Consulting Group (TCG) bought Global Systems Telecom in fall 2020, and Bridgepointe Technologies bought Clover Communications. Most recently, Telarus announced the acquisition of Chorus Communications.
More than a dozen sources agreed in separate interviews with Channel Futures that M&A will accelerate further. The consolidation was "inevitable," according to PlanetOne chief operating officer Chris Werpy.
[Note this is the first of a two-part series on consolidation in the telecom agent channel. Look for our second installment next week, where we hear from subagents about their questions and concerns.]
For Werpy and other members of the agent channel, the consolidation indicates the success of our business model. The channel has been delivering, and people are noticing.
"Eventually when you have that much success and the market continues to grow, you're going to get the attention of outside investors and outside parties. This was going to happen," Werpy said.
And this attention is coming to more than a few big players. Moreover, we've only reached the "infancy stage" of consolidation, according to Werpy. He said firms all across the channel are entering into conversations about M&A.
"I don't think a day goes by that a master agent or high-producing subagent doesn't get a call from someone inquiring about the state of the union," Werpy said.
Different Strokes, Different Folks
Consolidation varies considerably from acquisition to acquisition.
In some cases, a national master agent is acquiring another large master agent, like Telarus buying CarrierSales in 2017. Sometimes, a national master agent acquires a more regionally focused master agent, like Sandler Partners buying X4 Solutions in 2016 or AppSmart buying Telegration in 2019. In other cases, the master agent buys a firm that sells both directly and through subagent contracts. Lastly, a master agent or subagent may acquire a direct selling agency. We use the terms "subagent" and "direct selling agent" synonymously in this article, although we acknowledge that many companies that call themselves master agents also engage in direct sales.
There are other cases where private equity is involved. AppDirect, to which AppSmart belongs, recently raised its total funding to $465 million. Telarus took an investment from Columbia Capital late last year.
Telarus chief operations officer Richard Murray said his company's decision to seek private equity stemmed in part from "pent-up" demand in the market for consolidation.
"Many company owners have been at this for some time and have reached a stage where it makes sense to think about how to move on, how to provide for their employees, and how to stay viable for their subagents," Murray said.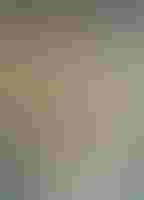 Telarus' Richard Murray
Just as the company profiles differ significantly between transactions, the motivations and intended outcomes differ significantly.
Retirement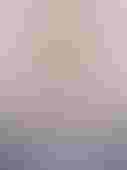 TCG's Dan Pirigyi
Dan Pirigyi, managing partner at TCG, cited retirement as a common factor. Forrester predicted three years ago that 40% of channel owners would exit the industry by 2024. In the case of Global Systems Telecom, which TCG acquired last year, the owners sought consolidation because …
… they wanted to settle down after more than 30 years in business.
"Just like in all businesses, there is an eventual changing of the guard. Many of the masters who have sold were simply looking to retire, and looking for an exit from the business," Pirigyi said.
But in some cases, the sellers want to keep working.
Techaisle's Anurag Agrawal
Anurag Agrawal, who leads the research and analyst firm Techaisle, said his company surveyed channel businesses about how they intend to grow: organic profit, M&A or external capital investments. More than 40% of respondents wanted to grow organically using their internal resources. Approximately one-quarter of them intended to use external capital. Finally, about one-third expected to participate in M&A.
Agrawal said subagents often fall into the "external investment" category due to their business model.
"The subagents have relatively lower near-term revenue, as they rely to a greater extent on monthly recurring revenues (rather than one-time transaction), are in a very vibrant niche which drives M&A, and command much higher investment multiples than product-focused channel members, opening the way forward for external investment," Agrawal said.
And on the other hand, Werpy said such a business model draws quite a bit of interest from buyers.
"Anytime you have a business that's built on contracted revenue streams, whether you're selling widgets or you're agents, that's a very appealing business model," Werpy said.
COVID-19
Micah Bevitz, CEO of California-based master agency iTelecom, pointed to two pandemic-related trends that led to increased M&A in 2020. First, Bevitz said many partners had been planning to sell their business in the near future but expedited their plans when they saw the "chaos of the pandemic."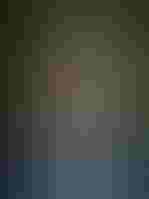 iTelecom's Micah Bevitz
Bevitz also pointed to how COVID-19 accelerated cloud migration.
"This rapid change may have shifted the trusted adviser role from the MSP to consultants in the short-term," Bevitz said.
Intelisys president Mark Morgan agreed that the pandemic accelerated the move to cloud services.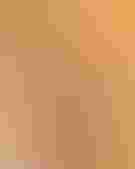 Intelisys' Mark Morgan
"Because of this acceleration, companies that were not making investments in these opportunities decided now was the ideal time to start," Morgan said. "Without question, the agent channel helped businesses stay open during COVID-19."
Scott Whalen, TBI's senior vice president of strategic partnerships, said the pandemic shifted demand to more security, cloud and collaboration offerings. He said IT solutions are seeing more demand in general.
"This pushed IT resellers to reconsider their current offerings in light of demand. Many saw an opportunity to expand and increase the number and variety of solutions they offer," Whalen said. "One of the best ways to do that is through mergers and acquisitions allowing companies to fold entire portfolios into their own offerings."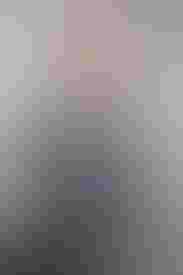 TBI's Scott Whalen
The Plight of the Regional Master Agent
Multiple sources pointed to a crossroads that regional master agents are facing. TCG's Pirigyi noted that the larger masters are targeting their smaller peers. He said TCG is actively seeking regional masters.
Richard Murray pointed to financial struggles regional firms had been facing.
"There will always be partners that want to split business up to multiple masters, but increasingly we are hearing partners feel more protected by size and financial discipline. Regional masters have had entire cash flows turned off by suppliers, while the nationals remained whole. The safety and security provided by consolidating production has a meaningful effect for partners," Murray said.
Alan Sandler pointed to a similar trend.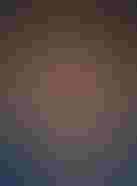 Sandler Partners' Alan Sandler
"Regional or smaller master agencies are feeling marginalized due to lack of access to carriers, and it's becoming harder to compete," Sandler said. "Additionally, several are looking to cash out and retire."
In addition, Murray said many regional master agents use a national master agent for their contracts with large providers; thus, subagents can …
… earn higher commissions by consolidating these contracts and cutting out a middle man.
Buyer's Perspective
But what else is motivating the purchasers?
Werpy said a larger end goal must exist beyond mere growth. For example, the buyers could be preparing for an IPO, a private equity investment or an offer from a larger company.
"People aren't putting money into this to sit on it for 20 years," he said.
Pacific Northwest Telco (PNT) owner and president John Bogaty predicted a similar end result.
"In my opinion, there is a desire among the master agents to get as big as possible through acquisition and organic growth to be able to pursue an exit strategy in the next two to five years," Bogaty said. "The acquisition of Intelisys by Scansource a few years ago brought attention to the master agent model as having value beyond the residuals it produces. This trend should accelerate or continue at a robust pace."
Alan Sandler, managing partner of Sandler Partners, urged partners to exercise caution when approached by a potential suitor.
"There are many startups selling snake oil with dreams of a conglomerate selling at 15 to 20 times EBIDTA; this will never happen," he said.
Moreover, Sandler said the buyer typically pays a lower-than-expected amount for subagents because it does not want the subagent to exit the business.
"These companies need the agent partners to continue selling; otherwise, they are just buying cashflow, not a business. We are an active buyer of agents, but I would still say in most circumstances, it's better for agents to just slow down and keep residuals rather than sell the base to a company that places requirements and says agents will make good money when the company sells 'someday' for high multiple of EBIDTA. In the end, only the ownership and investors will do well when the entity sells for a more reasonable EBIDTA," Sandler said.
Other Benefits
Richard Murray said Telarus would only make an acquisition if it drove value in multiple capacities. For example, buying Philadelphia-based Chorus brings more partner support resources on the East Coast and a deeper portfolio of suppliers. Murray said the purchase also gives subagents "direct access and higher commissions" to suppliers that Chorus previously had contracted with through another master agent. "Our focus has been on only doing acquisitions that make us better and let us serve partners at a higher level," Murray said. "Piecing together random parts just to get bigger doesn't provide a net positive to subagents, so our focus has been on only those acquisitions that will drive value in multiple areas."
Scott Whalen also pointed the improved geographical reach that M&A provides. Subagents may also access new technological and sales expertise and resources as a result of consolidation.
But at the same time, the opposite could occur.
"Make no mistakes, M&As come with a decrease in competition that could have an impact on quality of service and price points," Whalen said.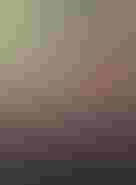 StratoNet's Christopher Scott
Christopher Scott, principal owner at StratoNet, pointed out that master agent consolidation naturally takes away competition. As a result, subagents may not feel that they have an alternative company to turn to if their master agent displeases them. We live in a technology world where direct contracts with suppliers are very hard to sign. Scott said the large carriers require sizable minimum monthly recurring revenue anyone who wants to sign a contract with them. It's a high barrier-to-entry to hurdle.
"For a new participant to say, 'Wow, I think we can do better. I think we can offer better services. I think we should get into this game and build a better mousetrap,' good luck. It's basically near to impossible."
Most sources agreed that it's too early to tell.
"The experience is all over the board. We're just so new to this. No one's gotten a real benefit or detriment from it yet. It just started really taking off in the second half of 2020," Werpy said.
The Future
Bevitz said outside actors will invest more and more in the channel as time goes on. Partners have played a key role in meeting the needs businesses have for outsourced IT and telecommunication expertise.
"This has sparked the attention of people who are not typically involved in this space," Bevitz said. "They see a rapidly growing channel and want to invest in it."
Murray said M&A will ramp up even faster in 2021 as players worry about losing pace with their rivals. However, he said that the trend will slow after a year or two, due to master agents and direct selling agents reaching their desired scale. At that point, we may see large master agents come together or buy specialty firms in order to add to unique value.
"Consolidation will continue as master agents seek scale to provide value to selling partners and only a few master agents will be able to reach the size necessary to provide such value amid increasingly thin margins," Murray said.
Concerns
A common sentiment emerged in conversations with subagents; they worry that consolidation will make them less of a priority to the master agents who hold their contracts. Bogaty expressed concern that master agents may lose their emphasis on the subagent experience by pouring all their energy into impressing potential investors.
"In my experience, when investors get involved with companies and M&A activity increases, the focus tends to change to growth and scalability and away from service to individual customers and subagents," Bogaty said. "My concern would be that looking good to potential investors or suitors will impact the value that master agents provide to subagents."
We will cover more subagent concerns in the next edition of our series, where we'll tackle the impact of telecom agent channel consolidation.
Free Newsletters for the Channel
Register for Your Free Newsletter Now
You May Also Like
---
Channel Futures Leadership Summit

Sep 16 - Sep 19, 2024
Sep 16 - Sep 19, 2024
The strength of the channel is undeniable as we saw at our record-breaking Channel Partners Conference & Expo in Las Vegas. As the landscape of the channel continues to evolve with M&A, emerging partner models and the race for recurring revenue, IT and communications vendors are doubling down on their partner programs as they seek new avenues for growth. As a result, channel leaders have to be more agile than ever to stay ahead of the curve. At Channel Futures Leadership Summit, current and future leaders will come together in sunny Miami to connect, learn from one another, collaborate and hone their leadership skills. Get notified when registration opens for 2024.
Get Notified