Channel Influencer Spotlight: Office Depot's Janet Schijns a Business Icon, Mentor
Channel Influencer Spotlight: Office Depot's Janet Schijns a Business Icon, Mentor
The Office Depot executive is one of only eight industry professionals named to our list of 2018 Channel Influencers.

**Editor's Note: This is part of a series spotlighting our Channel Partners/Channel Futures Channel Influencers of the Year, selected by our editorial team for innovation in the "new channel." (Read our profiles of Comcast Business' Craig Schlagbaum, Forrester's Jay McBain, TPx's Hilary Gadda and 8×8's John DeLozier.)**
After graduating with a bachelor's degree in business and finance from Montclair State University in New Jersey, a young Janet Schijns landed a dream job with Garvin GuyButler, a New York money market and Eurodollar broker.
Schijns lasted just three days.
After rethinking her future with her parents, Schijns decided to try something else. She then caught a break in the fashion and beauty industry. Cosmair, the then-American holding company for well-known brands including L'Oreal, Maybelline, Redken and Helena Rubenstein, offered her a merchandising position.
For her first day in the office, Schijns chose a dark power suit comprised of pants and a matching jacket. Appalled by her sartorial choice, Schijns' French boss pulled her aside and said, "If I called your mother and asked her what you were born, would she say a boy or a girl?"
"A girl," Schijns replied.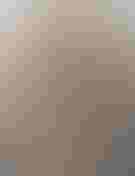 Janet Schijns
Janet Schijns
"Then go home and dress like one," her boss insisted.
Sexist? Schijns didn't see it that way. She recognized the remark was meant to be empowering. Recalls Schijns, now one of the tech channel's most successful and celebrated leaders, "It was a foundational moment for me. Imagine: There I was in my early 20s and this power woman just basically says 'be you.'"
Since then Schijns has tried to follow the advice at every stage of her career — from junior manager to successful entrepreneur to technology channel chief and now to executive vice president at a tier-one national retailer.
If you're not familiar with Schijns' career, here's a recap of it, and why it absolutely warrants inclusion on our list of 2018 Channel Influencers.
After trying her hand at different jobs in the New York area for almost a decade after graduation, Schijns created an independent consultancy, the JS Group, which provided coaching, talent development, sales training and more to high-tech companies. She became especially well-known for her work helping tech companies big and small improve their channel go-to-market strategies and execution.
After 17 years of running the JS Group, Schijns joined one of her clients, Motorola Enterprise Mobility Solutions, as vice president of global channels in September 2008. Two years later, she was named vice president of the business solutions group at Verizon Wireless. It was at Verizon where Schijns' reputation was cemented. During her tenure, Verizon launched its first channel partner program, which attracted thousands of partners. While at Verizon, Schijns established herself as one of the channel's most successful, charismatic and intelligent business leaders.
"Janet Schijns is an inspiration," says Nancy Hammervik, executive vice president of industry relations at CompTIA, the world's largest IT trade association. As each has risen through the tech industry's ranks, they have developed a strong working relationship and mutual admiration. "Janet is a visionary who always sees the big picture and opportunity. She challenges the status quo, sets her sights high, builds winning teams and strategies, executes with hard work and tenacity, and never loses her wonderful sense of humor and fun."
Schijns in the Spotlight
Where Schijns shines most is in sales. Make that sales presentations. A pitch for her is performance. She rehearses her delivery, cadence and posture too. If you've seen her speak, you've surely noticed the quick pivot, the confident strut and the persuasive vocal stylings. A Janet Schijns keynote is as masterful as it is memorable.
Take the keynote address she delivered a few years ago at a Channel Partners event in Las Vegas. There Schijns spoke in front of more than 500 telecom agents, vendors and industry professionals. Schijns followed a presenter from rival AT&T. That performance was professional, succinct and on message. It was also 100-percent compliant with event organizer's demand that presentations not devolve into commercials. Sensing the audience was a tad underwhelmed, Schijns took the stage. In heels as tall as stepladders, Schijns strutted around the stage offering inspiration, discounts and thought leadership that brought the audience to its feet.
AT&T was appalled. Channel Partners was shocked. But the talk was the hit of the event.
Success aside, there have been setbacks in Schijns' career, cringeworthy moments too. But almost every time Schijns has faced adversity, she's managed to learn from it.
Take the time she experienced her first #metoo moment. To escape from a workplace abuser, she resigned her post. But in typical Schijns' fashion, she transformed the appalling episode into a positive moment. After quitting, Schijns established the JS Group and landed her first client. The company? Her former employer, whom she convinced that it still needed her skills despite her resignation. (What the company didn't need, it agreed, was her former antagonist, who was summarily fired.)
Schijns 1, workplace creep 0.
Then there was the time Schijns humbled herself in front of the founder of Walmart, Sam Walton. Filling in for a colleague after a last-minute request to attend a dinner for the United Way, Schijns found herself amid business leaders that were a tad above her pay grade. As things turned out, she sat next to the corporate legend unaware. When Schijns turned to her dinner mate and asked, "So, who are you?" Walton replied, "I'm a salesman."
After the dinner ended and the evening reception began, she quickly learned of her faux pas. Rather than shrink from the moment, Schijns approached Walton and asked, "Why didn't you tell me you were Sam Walton?" Without a pause, Walton deadpanned, "Because, ma'am, anyone running a company who doesn't believe they are a salesman is either a fool or looking to be one."
In conversation that ensued, Walton went on to explain that, as Walmart CEO, his job was truly that of a salesman. Walton told Schijns that he sold promises to banks, visions to communities, ideas boards of directors, and so on. The message stayed with Schijns, who subsequently went on to sell L'Oreal products to Walmart. It was a company first and the biggest sale of her young career.
Schijns 2, #Awkward 0.
Since introducing L'Oreal to Walmart, Schijns has closed more blockbuster deals, none perhaps as large as the one that led her to leave Verizon after seven years and join Office Depot. In her new role, Schijns is responsible for helping the publicly traded retail giant transform from a mere seller of office products into a provider of technology services that will be in high demand in the era of digital transformation. She's literally tasked to make sure that everything the company sells, services and otherwise does is priced, productized and delivered in a way that gets partners and end users alike thinking differently about Office Depot.
Schijns joined the Florida-based, No. 281 on the 2018 Fortune 500 list of largest industrial companies, one year ago. She was recruited by tech veteran Gerry Smith, who previously helped Lenovo grow into the nation's top supplier of Intel-based servers and PCs. Not long after she joined, Office Depot announced its blockbuster acquisition of IT services provider Compucom for roughly $1 billion. At the time, Smith said the deal represented a first step in branding the company as a "business services and technology products platform."
In her first year at the company, Schijns has worked hard to build her team, hone a strategy and execute on deliverables. The work includes helping to transform Office Depot's more than 1,400 retail locations into business centers that offer workspaces and services to business professionals and independent IT business consultants and telecom agents.
Need to reprint a lost business presentation in time for an important meeting? How about conference space to close an important customer sales call? Or maybe you simple need a handy place where you can repair a customer's broken laptop or mobile device? Office Depot has you covered, Schijns says.
"We continue to disrupt the market with how we are thinking about our retail and digital footprint," says Schijns.
As she sees it, Office Depot is the perfect complement for partners who have embraced a new mentality.
"I really believe the everything-as-a-service is where we are going. And the channel has become the delivery mechanism for this phenomenon," she says.
Beyond the Office
As Schijns has risen through the ranks of different organizations, she has taken a keen interest in promoting women and minorities whenever possible. When she learned years ago that women drop out of the technology industry at roughly five times the rate of men, she committed herself to keeping women in the industry, not just recruiting them to join.
Instead of dropping out, reach out, Schijns says.
To that end, she has tried to build diverse teams of workers when possible. At Office Depot, for example, she recruited a number of high-profile female executives. Schijns has also stepped up her work with organizations such as CompTIA and other industry and/or community organizations. This includes Tech World's Half, a professional organization devoted to advancing the career interests in technology.
A co-founder of Tech World's Half, Schijns is proud of the help that the organization provides. This includes efforts big and small. In front of peers and younger industry professionals, Schijns advises women to heed the advice she was given by her French boss at Comair: "Be yourself." Another "Schijnsism" she shares openly is to stand tough when "the boys" are trying to bring you down.
"I learned very early on that if lick the roof of your mouth, you are physically unable to cry," Schijns says.
This trick served her well, she says, in a male-dominated world at times when she felt lonely, bullied or just plain overwhelmed.
The messages have resonated far and wide. Rokeya Jones, a senior director with Microsoft's Azure networking group, says Schijns' contributions to promoting women and minorities are impossible to underestimate.
"Imagine a small child stuck outside in the rain because no one in the neighborhood would open their front door to let her in," says Jones. "Despite repeated attempts to beg and plea for entry, she is ignored for days and the rain just keeps falling until one day a new family moves in!"
For Jones, Schijns represented that "professional" family.
"I was running out of patience and starting to doubt my own ability to influence. She quickly embraced my skill set and allowed me to shadow her in executive discussions, providing me with hope again that I too could achieve and walk in her footsteps. She not only became my first female executive adviser, but she without hesitation became my executive sponsor, which provided me with opportunities and exposure to her network, leading to us becoming founders of Tech World's Half, which I am forever grateful and will always support," adds Jones.
Another industry professional who has worked with Schijns is Jo Peterson, vice president of cloud services at Clarify360. Peterson says Schijns has served as a mentor to her — and then some.
"What's amazing to me about Janet is that she could easily say that there wasn't time in her schedule for mentoring, yet she has been gracious enough to make time. The thing that strikes me most is that mentoring is an act of kindness and this act speaks less about me and more about her character," says Peterson.
Lessons Learned
When asked what qualities she thinks have made her a success, Schijns looks beyond tenacity, bravado and more of the more visible things she is known for. She says family ties helped her as much as anything, especially at the beginning of her career when she voluntarily left two outwardly desirable jobs. She also thinks flexibility and risk-taking are underappreciated attributes that can propel one's career. Take her move from the New York area to south Florida. It was not only a cultural change for her, but a serious atmospheric one as well.
"I've discovered that although I do really love summer, it is really hot here," she says in jest.
Jokes aside, the physical moves she has made for various jobs have deepened her long-term business relationships while broadening her cultural understanding. The former have been strengthened by the strain of distance, while the latter has been expanded by exposure to new things.
While she is completely consumed by the work she is doing today, she does muse about what lies ahead. If and when the moment arises, she says she would love to serve in an executive role at a nonprofit.
"I've made a living making speeches. I think I'm pretty good at making plans and convincing people, and I would love to have an opportunity, in the future, to give back," she says.
If not that, then maybe a Disney princess. She's already in Florida, after all.
"All kidding aside, if there's a job that lets you live in Cinderella's castle in Disney World, then I'm in," she says.
Mickey could only be so lucky.
Free Newsletters for the Channel
Register for Your Free Newsletter Now
You May Also Like
---
Channel Futures Leadership Summit

Sep 16 - Sep 19, 2024
Sep 16 - Sep 19, 2024
The strength of the channel is undeniable as we saw at our record-breaking Channel Partners Conference & Expo in Las Vegas. As the landscape of the channel continues to evolve with M&A, emerging partner models and the race for recurring revenue, IT and communications vendors are doubling down on their partner programs as they seek new avenues for growth. As a result, channel leaders have to be more agile than ever to stay ahead of the curve. At Channel Futures Leadership Summit, current and future leaders will come together in sunny Miami to connect, learn from one another, collaborate and hone their leadership skills. Get notified when registration opens for 2024.
Get Notified