RingCentral Pursues Legacy Cisco, Avaya Resellers for UCaaS Sales in 'National Partner' Strategy
RingCentral Pursues Legacy Cisco, Avaya Resellers for UCaaS Sales in 'National Partner' Strategy
"The new world is without a doubt UCaaS," says RingCentral channel chief Zane Long.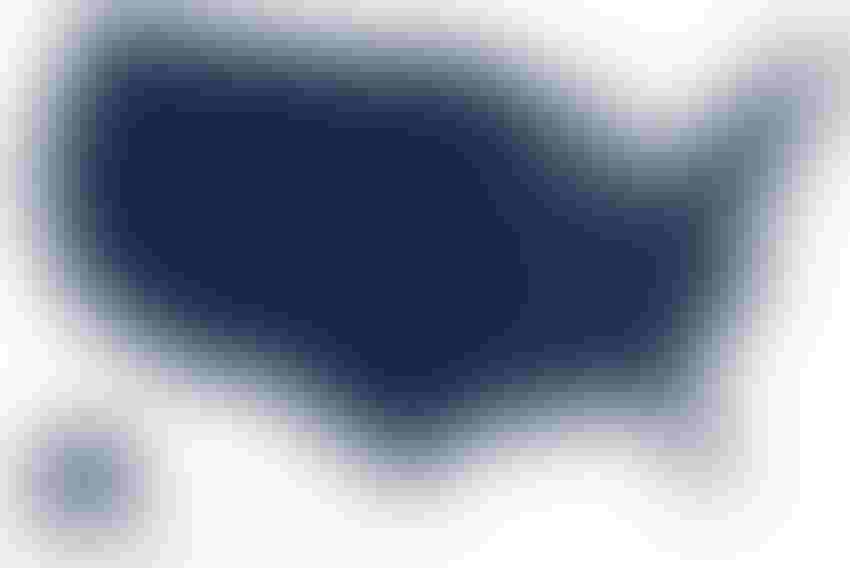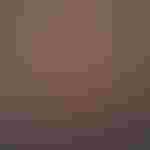 Edward Gately
RingCentral capped off 2017 with fourth-quarter revenue and profit that topped analysts' expectations.
Software-subscriptions revenue grew 32 percent year over year to nearly $130 million. Annual recurring revenue for RingCentral Office, its UCaaS offering, grew 36 percent year over year to more than $466 million.
"The fourth quarter was an outstanding finish to a great year," said Vlad Shmunis, RingCentral's chairman and CEO. "This was led by our midmarket and enterprise business and further supported by continuing momentum from our channel partners. We further extended our leadership position in the UCaaS market driven by our relentless focus on innovation and commitment to customer success. We believe we are well positioned heading into 2018 and look forward to an exciting year ahead."
Recent business highlights include: an Amazon Alexa for Business integration that allows the use of voice commands to join meetings, send text messages, listen to voicemails and make calls; and the addition of Latin America support – including Brazil, Peru and Argentina – to RingCentral Global Office, which is now available in 37 countries.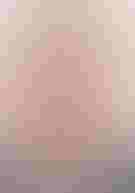 RingCentral's Zane Long
In a Q&A with Channel Partners, Zane Long, RingCentral's vice president of global channel sales, talks about the channel's contributions to his company's growth, and his plans for recruiting partners that have been working with Cisco, Avaya, Mitel and other competitors.
Channel Partners: RingCentral's fourth-quarter revenue and profit topped analysts' expectations. What's fueling this growth?
Zane Long: There's no question that our channel partners are looking at what their customers' demands are, and today we know that customers are moving away from the premises-based hardware solutions and into cloud services, looking for UCaaS. And as these customers are looking at their partners as their trusted advisers to move them into this new territory, the partners we have are recommending RingCentral for that UCaaS opportunity that customers are asking for. The channel-partner program that we have here continues to drive a tremendous amount of revenue for the company; in fact, we've had quarter-over-quarter growth in our channel through 2017 and our bookings grew by over 100 percent year over year, which is a pretty extraordinary thing. But when you combine what we've done in the channel-partner program and what's happening in the UCaaS market space with customers moving away from premises-based hardware into UCaaS-type solutions, it really is a perfect storm.
CP: There have been a lot of changes in this highly competitive market, with high-profile acquisitions. What's your take on all of these changes and how they are impacting RingCentral?
ZL: It's something we continue to recognize in the marketplace just through competitive-type opportunities that we engage in. Some of the acquisitions you're referencing are what Cisco did recently (BroadSoft acquisition) — and there [are] some other acquisitions that are going on. And the truth of it is, we simply don't see them in the marketplace competitively. What customers are looking for is a robust product like what RingCentral provides — when you look at our collaboration tool in Glip, and when you look at how we go to market with our partner community through what we call Channel Harmony. These are really some key components to the success of what we're seeing at RingCentral, and comparatively our competitors out there are not …
… doing that same kind of go-to-market strategy.
Our channel partners contributed 35 percent of our overall bookings for [the fourth quarter]; this is up 20 percent over last year, and a 30 percent increase over [the third quarter] of 2017. I've been doing this since 2000 and I've not seen this kind of growth before … so obviously it's exciting to see that bringing together what we're doing with the product, what our competitors are not doing … giving us an advantage in the marketplace.
CP: Last year brought numerous new opportunities for RingCentral's partners. What's in store this year?
ZL: It's been a really terrific [run] that we've been on. And one of the things that we focused on when I launched the partner program two years ago was entering into the enterprise space, and we all know that's a difficult space to enter into. It's a longer buying decision; they have a lot of legacy equipment and hardware, and so for enterprise-type customers to make the move away from premises-based into UCaaS has really been one of the key components that we have worked on with our partners. In [the fourth quarter], we had 15 deals that had $1 million or more in total contract value, and 12 of those 15 customers came by way of our partners. It shouldn't be surprising as customers look to their partners as trusted advisers, and when they do that, that opportunity comes to RingCentral in what we call a qualified lead.
Where does this take us into 2018? It takes us further into the enterprise space as we continue to work with our partners in isolating and looking at some of the largest customers globally. We're working with our partners to find [more] of those opportunities, and that certainly is a way for our partners to be able to execute on getting their customers into UCaaS while utilizing the RingCentral go-to-market strategy.
CP: Any new goals in terms of expanding into new territories, verticals, etc.?
ZL: We've made a concerted effort to go after legacy, premises-based hardware-type partners. So these could be partners that would be selling for the Ciscos or Avayas of the world, and they have been doing that for a very long time, and now times are changing and those particular types of partners are looking to make a transition away from premises-based hardware and into the cloud. So we have been on a recruiting effort for those types of partners. So something that happened that was planned from a strategic point of view — RingCentral took the partner program to our master agents first … so 2017 was the year of the master agent.
We're going to call 2018 the year of the national partner. A national partner is an entity that does not have or utilize the subagent community; they have their own employees [and] their own direct sales reps. So that differentiation between those two is very critical because they go to market in a very different way, and also these national partners that I speak of are the kinds of partners that have legacy relationships in that premises-based world. Today I can't announce any of those particular partners that are part of our program; some of those will be coming out in future releases.
CP: So you're moving forward with a new type of partner to help lead this effort?
ZL: Absolutely. This is the next stage. In fact, I think the timing is perfect. It was a strategic plan to begin really in earnest to go after these national partners, these types of partners that are legacy Cisco resellers and Avaya resellers, ShoreTel-Mitel resellers — all of these partners are looking for and obviously adopting to the new world, and that new world is without a doubt …
… UCaaS. We all recognize what's happening in the marketplace, the growth that UCaaS is experiencing, and the fact that we're very much early on in the market penetration of UCaaS, which some analysts would say is roughly 8 percent penetration into roughly a $50 billion market.
And we're also moving into APAC, putting a foothold in Australia, and in fact, I'll [soon] be in Australia [for a week] as we begin to build out our channel-partner program in Australia with several different partners, which will be announced sometime in the future, but we're moving there aggressively to make a stand as we continue to expand globally.
CP: What's it like working with partners globally, and do partners in other regions of the world have different needs and require different types of relationships?
ZL: The way customers buy is how I'm going to answer your question. In the United States, customers utilize their partners approximately 40 percent of the time to help them as trusted advisers move into technological buying decisions — so software, telecom, whatever it might be. Globally, including the United Kingdom, France, Australia and other markets, it would be up to 90 percent that customers rely on these partners to be their IT managers, to be their managed service providers, to be the experts that drive them to a company like RingCentral. So it's imperative for us to understand what's going on globally. I've had experience running global partner programs when I was at Genband for four years, so I know these markets really well and I know the makeup of the partner community. It is really different how they go to market, so channel will become even more important globally to RingCentral as we continue to expand.
Other than that, I would say the partner community is a little different because that market globally is made up of a reseller or wholesale type of a contract with them. We are not deploying that kind of contract. We are going to market with what we call an agency-type agreement, and also because of how we go to market, we provide RingCentral direct sales reps as a benefit to our partners to go sell on behalf of the partner to their customers. It's a very unique proposition; it benefits the partners significantly and we're going to continue that program globally as we've had such incredible success with it here in the United States.
CP: Looking ahead, is 2018 going to be a big year for RingCentral, possibly it's biggest?
ZL: The momentum is there. When you look at the length of time with our partner program, we're still very much in our infancy, and so through maturity of partners working with RingCentral, look at the revenue contribution. The channel is a $100 million business here at RingCentral and that's doubling year over year. So when you look at 2018 … there [are] clearly things we're going to continue absolutely to make part of our program because it's where we started from … we always need to keep our partners thinking RingCentral first and we do that by the collaboration and Channel Harmony. We're developing a national partner program for 2018, and we're expanding globally into markets. And so with this combination of all these things, we do believe that 2018 will be a year that's better than 2017.
Free Newsletters for the Channel
Register for Your Free Newsletter Now
You May Also Like
---
Channel Futures Leadership Summit

Sep 16 - Sep 19, 2024
Sep 16 - Sep 19, 2024
The strength of the channel is undeniable as we saw at our record-breaking Channel Partners Conference & Expo in Las Vegas. As the landscape of the channel continues to evolve with M&A, emerging partner models and the race for recurring revenue, IT and communications vendors are doubling down on their partner programs as they seek new avenues for growth. As a result, channel leaders have to be more agile than ever to stay ahead of the curve. At Channel Futures Leadership Summit, current and future leaders will come together in sunny Miami to connect, learn from one another, collaborate and hone their leadership skills. Get notified when registration opens for 2024.
Get Notified