SD-WAN Roundup: M&A, Security and the Death of MPLS
SD-WAN Roundup: M&A, Security and the Death of MPLS
Many service providers are trying to elongate the life of MPLS. Is that good for the customer?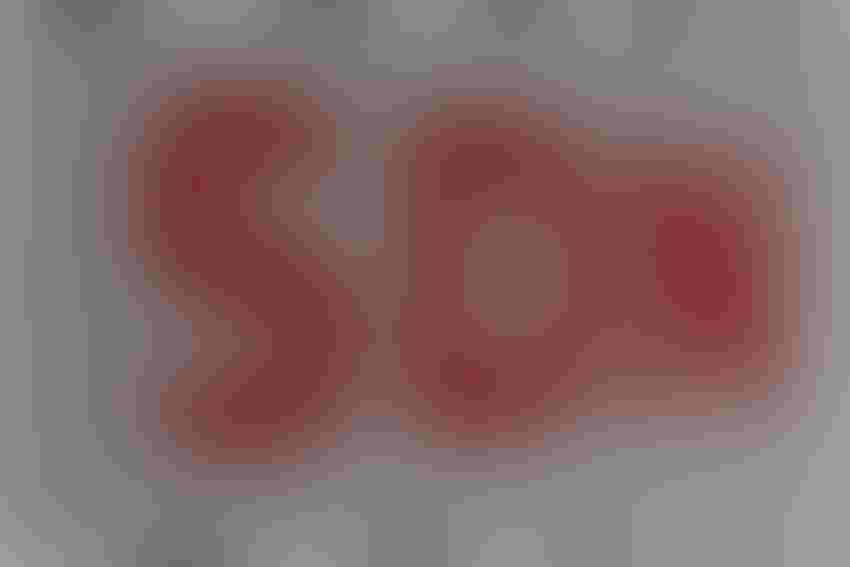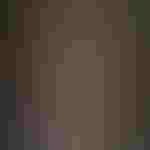 James Anderson
**Editor's Note: This is the latest in a series of articles on the state of SD-WAN, featuring perspectives from vendors and analysts. Check out our previous SD-WAN roundup featuring Bigleaf Networks and BlueAlly.**
Matthew Toth wants to retire a four-letter word.
MPLS.
The founder and lead consultant of Collaborative Communications Consulting (C3) says vendors are split on the future that Multiprotocol Layer Switching (MPLS) networks have with SD-WAN. Should SD-WAN augment MPLS? Is MPLS destined for a slow fade-out?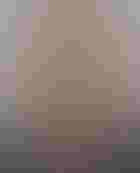 C3's Matthew Toth
As Toth advises business customers about their networks, his take on MPLS is clear: The writing is on the wall for the transport method.
"For my customers, the death of MPLS started yesterday," Toth told Channel Partners. "Not a year from now, not two years from now; it started yesterday."
Toth says his Michigan-based business consults a large number of MPLS customers that would like to try SD-WAN, and many of those companies want to marry the two technologies. He attributes this desire to "elongate the life of MPLS" to many of the companies that are launching SD-WAN offerings.
"For the life of me, I can't figure out – other than the perpetuation of the technology by vendors – why companies should stay with [MPLS]," he said.
Yes, there can be synergy between the two technologies. SD-WAN can work with MPLS, but Toth says SD-WAN is ultimately a replacement. He says the burgeoning new technology eliminates more than 80 percent of MPLS needs. Last year he laid out 12 reasons why customers should be thinking replacement and not augmentation.
"But you're not seeing that. It's like Verizon and Windstream and all these big guys are trying so hard to take that asset that's already sitting in data centers around the world and milk it for every dollar. And for the most part, it's not needed. It really isn't," Toth said.
Cato's Shlomo Kramer
Many companies have made serious investments in MPLS over the years, and it's hard to blame them. Toth says partners are earning 95 percent margins on port maintenance — "making money hand over fist," as he puts it.
Cato Networks CEO Shlomo Kramer agrees that many service providers are trying to hold onto MPLS. There's $60 billion of revenue in the technology by his count. But he says customers don't have the same desire.
"Folks want to get off MPLS," Kramer told Channel Partners. "Quite frankly, when you talk to everybody, long-term they want to replace MPLS, because this is not the fabric that is right for the cloud and mobile area for the future. It's very rigid, very geography-bound — very. It's low-capacity and high-priced."
Kramer describes the carrier SD-WAN method as "bypass surgery" typically driven by …
… edge solutions. VeloCloud Networks in particular has enjoyed enormous success partnering with carriers. Kramer says the network functions virtualization (NFV) strategy of many service providers aims to orchestrate a "hodgepodge integration" of multiple, service-chained, third-party solutions.
You can put him down as not buying it.
"Nobody wants service-chaining. Nobody wants an architecture that is built from 10 different security and networking solutions from different vendors. People want an out-of-the-box solution that actually works," he said.
It's important to note that Cato competes against these carriers for SD-WAN customers. While companies like Cato and Aryaka are pushing for MPLS replacement, established telcos are working with businesses whose large size and copious amount of legacy equipment pose difficulties for a complete overhaul. In a previous edition of this column, Cisco's Ramesh Prabagaran brought up transitioning a large enterprise to SD-WAN. Moving a 1,000-customer location "from the old to the new" is no easy fix.
The carriers are successfully selling SD-WAN. Windstream, which bakes VeloCloud technology into its platform, said SD-WAN accounted for 19 percent of its enterprise sales in its latest quarter. Verizon says SD-WAN offers customers an attractive first step in its virtual networking strategy.
Tom Azelby is the founder and managing partner of Bandwave Systems, a broadband aggregator that partners with multiple SD-WAN vendors. Azelby says the major problem with carriers selling SD-WAN is that they will have to become aggregators — not just sell their network.
"The larger carriers – if they're going to start bringing in other commodity broadband from the cablecos and Verizon and Frontier, it'll be a mess," Azelby said. "They have a tough time operating their own networks, never mind having the expertise and the people that can bring in all this different commodity broadband for their customer."
If carriers have a monetary interest in preserving MPLS, what financial value do customers get from replacing their network?
Analysts give nuanced answers.
BlueSky IT Partners' Meg Toups warned the channel last year that SD-WAN is not always less expensive. Matthew Toth hesitates to declare a cheaper overall option. He says the customer will save money on telecommunications but might need to spend more patching security holes as it becomes more dependent on the internet.
And that leads us to our next topic.
The Security Race
Vendors differ on their approach to MPLS, but it's hard to find one that speaks disdainfully of the need to ensure security for their SD-WAN customers. Toth says SD-WAN companies are talking more and more about their security features. And that can mean multiple things.
Plenty of providers, like VeloCloud, have rolled out security-focused technology partner programs, while others, like Cato, have touted their own …
… "enterprise-grade" firewalls.
"I think everyone understands that there is still a little bit of a hole, but I think the SD-WAN providers are kind of in a race right now to get that box checked, whether it's through a partner or developing it on their own," Toth said.
We spoke to Bigleaf Networks two weeks ago about its plug-and-play security strategy. The company aims to fit its solution in between its customer's existing or preferred firewall and its ISP connection. Toth says this is a good fit for customers that already have an established security strategy.
Nevertheless, security is "a natural play" for most vendors, because customers' C-level executives are on high alert about cyberthreats. High-profile security breaches like WannaCry and Equifax remind them of the risks.
"There [are] these articles that permeate the minds of CEOs and CIOs in no other way," Toth said. "No CIO or CEO is going to lose their job because they didn't implement SD-WAN. But they would lose their job if they got hacked, or there was some huge security attack."
The Partner Angle
Tom Azelby and Bandwave Systems come from a different perspective than the aforementioned vendor and consulting firm.
The New Jersey-based Bandwave brings clients last-mile connectivity and is seeing more and more customers that want to implement SD-WAN. The company often doesn't sell the SD-WAN appliance and license, but instead distributes the boxes to the clients' various locations and installs them, helping the customer build its network.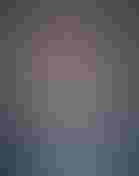 Bandwaves Tom Azelby
"We're agnostic to [whichever] SD-WAN. If we're being brought in, the IT team, the CIO, the network manager — they may already have made the decision that they want to go with VeloCloud, Meraki, Silver Peak … " Azelby said. "They'll need us for the broadband component and the logistics to deliver it, and also to do the Tier 1 support."
Bandwave targets customers with 25-1,000 locations and says it can cover the last mile anywhere in North America.
"If they have a lot of brick and mortar spread out across the country, then Bandwave could be the solution. Because we can bring in all this connectivity for them with one contract, one bill and one support," Azelby said.
Azelby believes commodity broadband will eventually replace MPLS as businesses go to SD-WAN. He says MPLS is traditionally expensive and contract-driven. But as an expert whose job it is to integrate technology into existing networks, Azelby says he expects businesses initially will take a hybrid approach with MPLS/SD-WAN.
"I think most enterprises are looking in the beginning to dip their toes in the water with SD-WAN," he said. "That means that they'll make the investment into their network. They'll build a blended network using their MPLS and the SD-WAN."
But some companies will move to a full replacement eventually, Azelby says. He refrains from saying "all" because certain companies might never be comfortable with …
… moving mission-critical or compliance-related data to a new transport method. And there also is the problem of a large enterprise making the complete transition — a problem we mentioned in earlier in this article.
"For the midsize businesses, I think they'll run with SD-WAN exclusively in the future. For the bigger corporations, I think it will be a hybrid for a while," Azelby said.
The vendor-neutral Bandwave works with a variety of SD-WAN offerings due to its role as an aggregator. While Azelby says hybrid networking is a useful aspect of a provider, he sees a vendor's biggest value in how it supports the customer and the partner.
He argues that the biggest obstacle to SD-WAN deployment is not the technology itself, but the services vendors provide.
"I think everyone pretty much now has pretty good technology. We look more toward those companies that have good resources. It's easy to buy good technology," Azelby said. "Implementing it and having the support to deliver it and get the client up and running — we feel that's always the challenge.
Aryaka, IPOs and M&A
Aryaka brought on another executive that helped Gigamon go public in 2013.
Greg Orr joined the vendor in January to lead sales in the Americas. He, chief revenue officer Mike Hoffman and channel chief Claudio Perugini worked together at Gigamon and most recently Big Switch Networks.
Aryaka has stated that its goal is to file an initial public offering (IPO) in 2019. Matthew Toth says the company is more serious about going public than any of its  SD-WAN competitors.
"I saw most of these SD-WAN providers with the idea that they could get bought up by Cisco or by Juniper or someone like that. But these are the first guys that are like, 'No.'"
Toth says M&A might strike a couple more times in 2018. He thinks security and routing companies might look to converge their technologies with SD-WAN. And these purchases might come at a discounted rate.
"I think there [are] going to be a couple of these guys that might not see a soft landing space, and all of a sudden, they get a little bit desperate and get sold for $15-20 million. Sales plus a little bit of intellectual property," Toth said.
Quick Hits
Free Newsletters for the Channel
Register for Your Free Newsletter Now
You May Also Like
---
Channel Futures Leadership Summit

Sep 16 - Sep 19, 2024
Sep 16 - Sep 19, 2024
The strength of the channel is undeniable as we saw at our record-breaking Channel Partners Conference & Expo in Las Vegas. As the landscape of the channel continues to evolve with M&A, emerging partner models and the race for recurring revenue, IT and communications vendors are doubling down on their partner programs as they seek new avenues for growth. As a result, channel leaders have to be more agile than ever to stay ahead of the curve. At Channel Futures Leadership Summit, current and future leaders will come together in sunny Miami to connect, learn from one another, collaborate and hone their leadership skills. Get notified when registration opens for 2024.
Get Notified