Zero One: CX Expert Taps the Power of Sci-Fi
Zero One: CX Expert Taps the Power of Sci-Fi
A self-proclaimed "digital humanist" and sci-fi geek brings tech and business people together to design the new customer experience.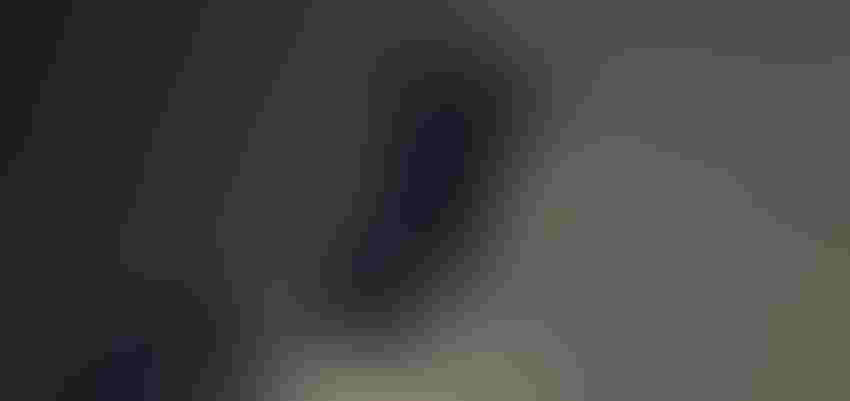 "I've seen things you people wouldn't believe. Attack ships on fire off the shoulder of Orion. I watched C-beams glitter in the dark near the Tannhäuser Gate. All those moments will be lost in time, like tears in rain. Time to die." –Roy Batty, "Blade Runner"
Stick IT and business people in a room to come up with a strategy in the brave new world of digital, and you'll get something akin to the old world of the Tower of Babel. Is "agile" a software development practice or a go-to-market philosophy? This clash of cultures, which, at its core lies a lack of mutual understanding and respect, has been going on for decades. Despite a few successes, alignment remains mostly elusive.
There must be a better way to bridge this gap at a time when it's more important than ever that the two groups work together. Their company depends on IT and business collaborating in lockstep in order to make a critical digital transformation.
Related: Zero One: Digital Transformation Is Big
For Lisa Woodley, vice president of customer experience and channel at NTT DATA, an IT services firm helping companies transform digitally, a good starting point can be finding common ground in sci-fi movies. Sounds a bit silly, but it's not. The idea is to meld technology and the human experience through sci-fi and, later, the customer.
When Woodley gives her "Star Trek" presentation to a technical crowd, for instance, she begins by pointing out that she's not a technologist. Rather, she hails from creative design and marketing and holds a degree in philosophy. No doubt eyes roll.
Then she'll bring up sci-fi movies.
Woodley's background means she gets the philosophical questions about the nature of humanity and machines raised in popular movies and television series, such as "Blade Runner" (1982) and, most recently, "Ex Machina" (2015). Many IT people are sci-fi geeks, too, and love debating Woodley about the merits and dangers of artificial intelligence and other technologies impacting society.
Related: Zero One: Are You Ready for AI?
From here, it's an easy transition from, say, the human experience of "Blade Runner" replicant Roy Batty, who is dying due to his technological makeup, to the everyday experience of the customer whose life and technology are also fused.
We sat down with Woodley to learn more about aligning IT and business to solve huge problems facing companies undergoing digital transformation. More importantly, though, she reminds us to remain focused on the goal of digital transformation – that is, remaking the customer experience through technology.
And, of course, we should have a little empathy for the replicant.
What makes a good customer experience leader?
Woodley: My job is to focus on taking a people-first approach to digital transformation and technology innovation. I work mainly with Fortune 100 companies in financial services and insurance industries. I look at what people are trying to accomplish in order to identify some of the gaps in their experience. Then I look at technology that can come in and fill the gaps.
I come at this from a design and philosophy background. Hence, my desire to make sure we're actually looking at how people are using products and services.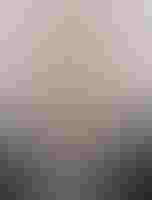 Some 30 years ago, when I told my parents I was majoring in philosophy, they were not happy. But my background has converged at this time and place, and I'm surprised sometimes at how relevant it really is. Philosophy has given me a constantly questioning nature – is this really how it needs to be? – and has me thinking about more idealized situations.
I also came up through design and saw it as a communication medium. I love doing data visualization, where you take a complex idea and boil it down into a graphic that someone can understand immediately. Then you layer on the fact that I'm a huge sci-fi geek. So I have a vision of what technology can do, a real optimism of technology's potential to improve life.
And disrupt businesses, right? Nine out of 10 executives believe digital will disrupt their business in the next 12 months, but only one in four companies have a digital strategy in place. What makes digital transformation so hard?
Woodley: If you think about insurance, customers want to interact very quickly, on-demand and online, as if they were dealing with Amazon. Layer that against a 160-year-old insurance company. Legacy systems are often impacting the customer experience.
Digital transformation has to be across the enterprise, but a lot of these companies are silo-ed. In financial services and insurance, you've got all these different lines-of-business. In many cases, you've got different IT groups. Then you've got shadow IT happening. But you've got to understand everything you have, set a strategy, and get everybody understanding how their different projects will lead toward that ultimate transformation.
It's very hard for a single person to wrap their hands around it. Who owns digital transformation? We know it has to come down from the C-level – the CEO has to say, "We're doing this" – but who actually owns making it happen? There's a strategic business component: Who will we be to our customers when we digitally transform? There's a logistical aspect: How do we get this stuff off of legacy systems and into something that's more digital?
How do you get started?
Woodley: One of the things I see happening is companies creating a digital organization headed by a chief digital officer. The organization does proof-of-concepts, such as piloting new digital ways of doing client processing. But this has the potential to create another silo, because it's not fully tied into the rest of the business.
For our clients, the biggest challenge is each individual group looks only at their piece. It's very hard to get everyone looking at the whole.
It helps to bring in a third-party to be a negotiator and navigator. We come in and tell them what they might not necessarily want to hear even though it's the right thing to do. When you're inside an organization, you're going to be much more reluctant to tell people. It's a little easier when a third-party is delivering some of those messages.
How do you get people to agree?
Woodley: I did a project about a year ago for an insurer out in California. We came in and did a strategy white-boarding session for three CIOs in each of their lines-of-business. And we got them to agree on, who does this company want to be? It's a huge victory. You can eliminate the turf wars if you get everyone recognizing the value they're bringing to the broader organization.
What about the business side?
Woodley: Ideally, I wanted the business side in the meeting, too. But you don't always get what you want. Because NTT DATA has a long heritage of IT services, our relationships typically start at the CIO level. But we also have strong business consulting, and we're building that across different verticals.
While IT usually is the first to get the marching orders for digital transformation, getting the business side into the conversation is essential. Where we're successful is when we've been able to bridge the chasm between IT and business and get them talking about the ultimate goal.
It's usually someone from my team leading the conversation, because we're focused on the end-customer experience. Everybody within an organization wants the customer of their business to have a good experience. It helps to have a CX (customer experience) person come in and say, "Let's not talk about digital transformation. Let's not talk about all the problems you're having, all the fighting. Let's talk about what our end customers want."
So you get the business side and IT side in these design-thinking-type sessions. We start getting them to design what the future customer experience looks like. And they get excited about what the vision could be. Once you get the vision of the end-to-end experience, you step back and address the barriers to making this happen.
How do you get the CIO, in particular, to engage in designing the customer experience? This traditionally hasn't been their role.
Woodley: While at Agenda 17 this year, where there's a lot of CIOs and IT people, I learned something very heartening. The number of people talking about the customer experience was incredible. We're at a different time now. I spent many years of my career educating IT executives on why they should care about the customer experience, and they used to say the marketing people should worry about this. But the IT industry is starting to get that they need to be more customer-centric.
Business-IT alignment has been an ongoing challenge. Tech people and business people seem to speak different languages. Do you have any tips on bringing them together?
Woodley: I feel lucky because the company I work for has a lot of brilliant technologists. So I have the freedom to ask, does it really need to be that way?
Going back to my love of sci-fi, this vision of a "Star Trek" future where there's technology that does things in a simpler way, I can turn to my R&D and tech guys and say, "For this experience, I think the customer should be able to take a picture of the dent in his car and upload it right away. We should never have to talk to him. All of a sudden, he should get a payment in his account. What do we have that can do that?"
Even apocalyptic sci-fi movies are good, because we need a healthy fear of what we're developing. I love "Star Trek" and "Blade Runner," although it's questionable whether there are bad guys in Blade Runner. I can debate that for another half-hour. I do call out "Blade Runner" in one of my presentations because, in financial services, there's a lot of talk about robo advisors replacing humans.
The first time I presented at an AI conference, I was terribly nervous. These guys are geniuses, and I'm just a philosophy-designer-sci-fi geek. I was upfront and introduced myself as not a technologist, as having a degree in philosophy. I also described myself as a digital humanist [to connect with them].
I feel like we're in the age of digital humanism – a cyborg approach. IT people, too, are almost cyborg in their thinking. They are technologists, but they're really starting to align around the human side of the interaction.
Knowing that technology is at such an incredible place, let's start to think not about the technology but the [human] experience.

Based in Silicon Valley, Tom Kaneshige writes the Zero One blog covering digital transformation, AI, marketing tech and the Internet of Things for line-of-business executives. He is eager to hear how digital transformation and the customer experience is impacting your business. You can reach him at [email protected].  
Free Newsletters for the Channel
Register for Your Free Newsletter Now
You May Also Like
---
Channel Futures Leadership Summit

Sep 16 - Sep 19, 2024
Sep 16 - Sep 19, 2024
The strength of the channel is undeniable as we saw at our record-breaking Channel Partners Conference & Expo in Las Vegas. As the landscape of the channel continues to evolve with M&A, emerging partner models and the race for recurring revenue, IT and communications vendors are doubling down on their partner programs as they seek new avenues for growth. As a result, channel leaders have to be more agile than ever to stay ahead of the curve. At Channel Futures Leadership Summit, current and future leaders will come together in sunny Miami to connect, learn from one another, collaborate and hone their leadership skills. Get notified when registration opens for 2024.
Get Notified