Channel Veteran Jay McBain Dishes on His First Week as a Forrester Analyst
Channel Veteran Jay McBain Dishes on His First Week as a Forrester Analyst
Penton Xpert Jay McBain is starting a new chapter: that of Principle Analyst of Global Channels at research firm Forrester.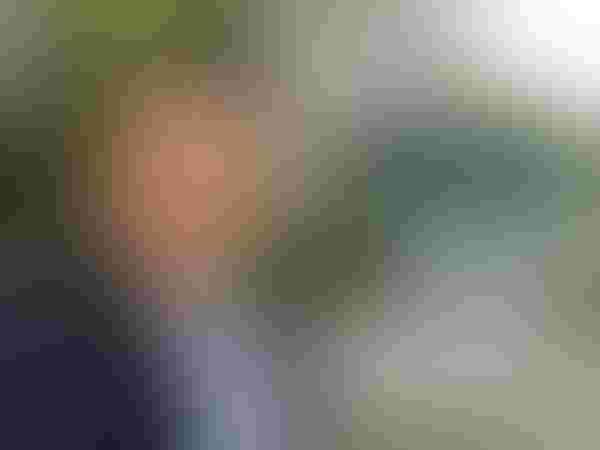 Jay McBain's 23-year career in the channel has taken him from Fortune 500 tech giants like Lenovo to midmarket firms to channel startups. Now the Penton Xpert is starting a new chapter: that of Principle Analyst of Global Channels at research firm Forrester. We caught up with Jay at the end of his first week to pick his brain about the state of the IT channel. Read on for his thoughts on everything from starting a new gig to where to find millennial talent.
On new jobs:
There's no ramp up time anymore in our industry. The old days of six months to find the bathroom, then another six months to get things going, is gone. I've probably talked to half a dozen customers officially, and hundreds of people unofficially, in my first week. It's going full blast. On the other hand, your calendar completely clears up. Somebody thinks you're incredibly busy and asks for a slot next week, then you go to your calendar and you have 38 hours free next week. It'll never happen again. A month from now, I'll look back on these days when I had a slot with nostalgia.
On the channel's biggest challenge in 35 years:
I spent 23 years in the channel. During that time there's been a major, major shift. This isn't just new technology like the Internet of Things or something. It's not a business model shift like recurring revenue or a focus on business services. For the first time in 35 years, the customer has shifted.
For forever, IT managers and CIOs have made decisions about technology. For forever, vendors have organized their marketing and channels around that. And partners, with whatever sales and marketing they've had, have focused on the IT buyer. It's really been accelerating the last 18 months, where between 2/3 and 3/4 of all decisions now are made outside of IT. A third of the cases, IT's not even involved at all. They don't even have a seat at the table anymore. Partners are finding lucrative customers drying up a little out of IT, and they don't have a seat at the table for some of these marketing, sales, accounting, finance, HR divisions that are now being made in technology.
As a vendor, do you go and build out a five times larger channel program that influences the influencers? Do you try to train your current partners to make that leap into the lines of business? Do you do more direct? Every option has to be on the table. Many are predicting that 90 percent of all decisions will not be IT-based in the years to come.
On the channel's weak spot:
A lot of partners are struggling not only with rapidly-evolving tech, but who to sell it to, and how it impacts business strategy, and how to plug yourself into the conversation. I've always trusted the channel, and they've done a remarkable job for 35 years [adapting to new tech]: Moving into security when necessary, building a mobility practice when necessary. There's no technology change over 35 years that has truly disrupted the channel. They've always—sometimes begrudgingly—made the transition.
Ten or 15 years ago when we started talking managed services, that was something we all thought perhaps would be 'the one.' This was no longer just a technology conversation. You now have to sell by the month and charge by the month and completely turn over your internal organization. We didn't think they had the finance and operational skills to perhaps do that. About a third of partners made that transition successfully.
But this [new trend of line of business buyers] now goes into the sweet spot where the channel has self-admittedly never been strong: sales and marketing. When I say the channel, I'm not talking about the top 500 or so partners that are brands in their own rights. I'm talking the solid midmarket and small channel, which is 162,000 strong in North America. Over 90 percent would say sales and marketing are not their strongest suits. What we're asking them is to do is multiply that by 10 to jump out of the IT department and into these lines of business.
On adapting to new tech:
There obviously is a major shift in terms of consumption models. Some of it is a linear digression in terms of hardware sales, and it's somewhat manageable. These new platforms and SaaS offerings and cloud offerings and the different customer buying journey has created a different set of deliverables and things you can charge for, a different portion of your linecard. The average [partner] is an eight-person shop, and I don't think they have built that and figured out a way to monetize on top of these new platforms.
Say your customer goes to Salesforce. That customer will spend another $4.14 getting it integrated, installed and implemented. Our current channel, the technology/telecom channel, doesn't have the skills and/or even a linecard that represents that $4.14. So as Salesforce is now a $10B company and it's taken over the sales world, I don't know if our channel has the appropriate menu of goods to monetize that additional opportunity.
Salesforce isn't really paying commissions the way a Lenovo or an HP is on hardware. It's a different model. You're not going to survive unless you get those downstream services, and you're competing with companies that were built around this new model. That's all they know how to do, is go chase the money. This goes for Netsuite, it goes for Marketo, it goes for Workday. It doesn't matter what line of business. There are now SaaS platforms that are taking over those worlds.
It's kind of like building a business on Microsoft in the 90s, which our partners did so successfully. But now you're building on another type of Microsoft, but in this case it's a SaaS platform, which is industry based. You've got to go chase those $4 that come after the license revenue.
On the aging channel:
Of the 162,000 partners in North America or the 500,000 globally, 40 percent will retire by 2024. I add on top of that we've lost about a third of the channel since 2008 financial meltdown. But the channel itself is shrinking.
If you're in your mid-50s, you started your business either in the 80s at IBM with Compaq or in the 90s with Microsoft. That puts you squarely in the aging baby boomer [demographic]. If you're looking at retirement by 2024, you may just not have the energy or enthusiasm to do one more complete 360-degree turn on your business.
There will still be a channel in 2024; it will be a very successful, vibrant channel. But the shops that are building on the Salesforces and Marketos are primarily millennials. They don't know the traditional reseller, margin business model because they've never existed in it, and they've chosen this route because it's very profitable. When you're chasing those $4 revenues after license, that's an 80 percent margin. If you want to install Salesforce right now in your local town, there's about a 6-month waiting list to get the good Salesforce implementation expert into your company to do it. Supply and demand is off the map across all of these platforms, and that's what's staggering their growth a little bit.
That's why Salesforce and others have announced these huge investments to get millennials and new partners up to speed. This was Microsoft's problem in the 90s. This was IBM and Compaq's problem in the 80s. People were lining up to buy PCs. There just weren't enough people for them to buy them from.
On millennials:
[According to CompTIA], our IT market doesn't rank in the top 10 in a survey of college students of where they want to work.  One of the reasons is every company is now a technology company. If you're a car company, you're now competing against Tesla and self-driving technology. If you're a hotel, you're competing against Airbnb. Everything is technology, all 27 industries. If you're a technology person, you don't have to work in IT anymore. You can work anywhere and have your cool technology job. It's a big problem.
Also, as these aging baby boomers go to sell their businesses, they're not getting the valuation they thought they would. Most of them don't have a 401k, they don't have the structure of a bigger company. Their retirement was basically selling the business, and some of them are finding that the valuation isn't what it might have been 10 years ago. It's worrying them a lot.
Their kids aren't taking the business either. It isn't a traditional family business where a kid takes over the business and keeps running it. They don't want to do what mom or dad did. They want to go work for Google or do something cool. They don't want to fix PCs and roll them out and put ink in printers; it seems so antiquated to the way they grew up.
On where to find the talent:
So this industry isn't replacing itself, but if you broaden your mind to what the channel is, it involves these ISVs. It involves these professional services firms like accounting, legal, digital agencies that are outside of [IT] but are doing technology now. I don't have a problem with the channel itself. There's always going to be a service sector in the middle to get all this stuff integrated and working. It's just they don't happen to be going to a channel conference today. They're at the Marketo conference, or Dreamforce. They're at an accounting or healthcare or pharma conference, because that's where they exist. Our industry communities have to charge themselves into this new market.
Free Newsletters for the Channel
Register for Your Free Newsletter Now
You May Also Like
---
Channel Futures Leadership Summit

Sep 16 - Sep 19, 2024
Sep 16 - Sep 19, 2024
The strength of the channel is undeniable as we saw at our record-breaking Channel Partners Conference & Expo in Las Vegas. As the landscape of the channel continues to evolve with M&A, emerging partner models and the race for recurring revenue, IT and communications vendors are doubling down on their partner programs as they seek new avenues for growth. As a result, channel leaders have to be more agile than ever to stay ahead of the curve. At Channel Futures Leadership Summit, current and future leaders will come together in sunny Miami to connect, learn from one another, collaborate and hone their leadership skills. Get notified when registration opens for 2024.
Get Notified