After the Ink Is the Dry: Life After an Acquisition
After the Ink Is the Dry: Life After an Acquisition
Many channel partners work long and hard to get their practice to a point where it's attractive to potential buyers. It's the brass ring, right? Once you're acquired, it's all green fields.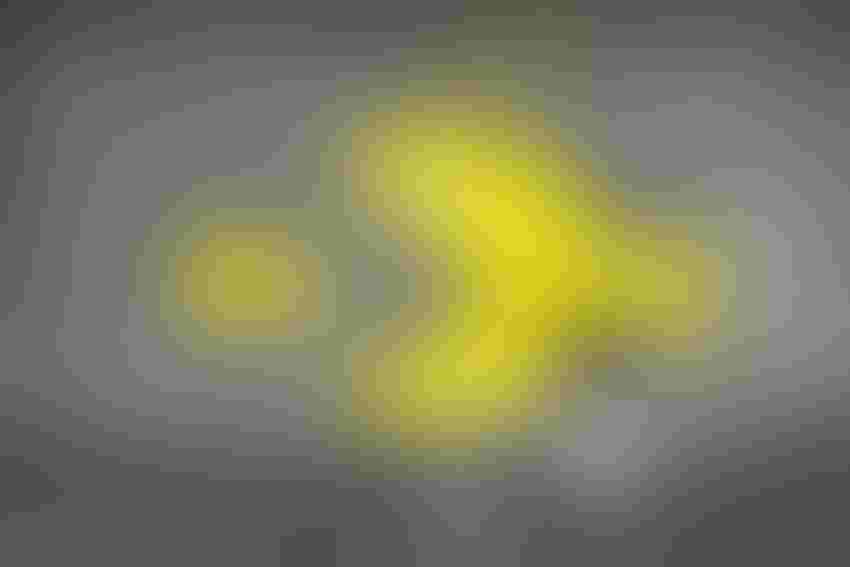 Many channel partners work long and hard to get their practice to a point where it's attractive to potential buyers. It's the brass ring, right? Once you're acquired, it's all green fields.
But the truth is, there's no way to really predict what life will look like post-acquisition. Because there are an endless variety of acquisition situations, there are just as many ways that being bought out can affect business owners in the channel. Will your business continue to flourish? Will you be put out to pasture? 
The VAR Guy sat down with four partners who have led businesses through an acquisition to get their stories on what life is like after the ink is dry. 
The Ideal Acquisition
MJ Shoer
Jenaly, which was acquired by Internet & Telephone in December, 2015, is a full-service outsourced IT firm which provides maintenance, management, service, and support for IT systems.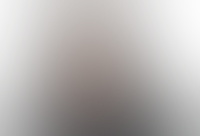 I will say that life after an acquisition is great!  One year ago, I was debating whether that would be the case.  I will also say that I think my situation is a bit unique.  My company was acquired by a larger company, the owners of which I have known for almost 25 years.  Over that time, we have been customers of one another and also worked with mutual customers.  This is important because there was an existing high level of trust and respect between the principal parties involved in this acquisition.
When the idea first surfaced in September of 2015, I was not actively considering selling the business or making an acquisition myself.  I was, however, thinking about what changes needed to be implemented to realize my growth goals for the business while ensuring that we remained relevant and valued to our customers.  When the idea first surfaced, I did not immediately reject it, which is not something I can say would have been the case even a few years earlier.  I think my sense of pride would have gotten in the way of this conversation at an earlier date.  When we began talking, I was at place both personally and professionally where I was open to the topic.
From there, things progressed quickly, again due to the trust and respect between the parties. In eight weeks, we closed the deal and announced the acquisition on December 1, 2015.  From there, things have met and exceeded my expectations in most areas.  From being the sole C-level to being part of a five person C-level team has been empowering and rejuvenating.  I have found immense satisfaction and value in having peers to collaborate with at this level.
In terms of our customer experience, while there have been some expected bumps in the road, we have had no attrition directly related to the acquisition.  The feedback we get from most customers is very positive and continues to improve as they get comfortable with our expanding team and capabilities.
If I have any regret, it is simply that I did not give ample consideration to how my team would receive the news of our acquisition.  While I had weeks to process this and focus on the messaging and all the positive opportunities this would bring for our team and our customers, when I announced it you could hear a pin drop.  Then the questions started coming, fast and furious.  Some I was prepared for, some I was not.  It took some time to get everyone on the same page and I'm happy to say that our best people stayed with the new company.  Some have left to pursue corporate opportunities that they perceive as more stable for their future as the acquisition really seemed to rock their worlds and push their comfort zones.
Aside from that, I am extremely pleased with the outcome and excited for our combined future.
–MJ Shoer
​Finding a New Path
Dave Sobel
Evolve Technologies is a Washington D.C. Metro-based consulting firm that provides information technology and computer networking services to the small business, nonprofit and faith-based communities. Services and solutions include server installation, virus protection, network security, backup services and total information technology outsourcing. In addition, the firm specializes in virtualization technology solutions.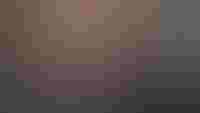 For me, selling my business came at a great time. It was well positioned to sell, had value in the market, and my employees and customers would be well taken care of. But that left the question… what about me? The decision of what to do ultimately came down to my passion – the channel. In my time with HTG peer groups and with CompTIA, I discovered that working with solution providers was a passion, and so my next move needed to be about doing more in the channel.
I focused on what my best marketable skill in the channel would be – a deep understanding of the challenges of being an IT solution provider and speaking that language of business. Would there be someone who valued that set of insights? In the channel, there are three basic groups – solution providers, distributors, and vendors. Having been a solution provider, I knew there was often a lack of understanding of the business model among vendors, and looked to identify an opportunity to offer that insight for tangible business results. Through my network, I identified an initial vendor with whom I spent two years, then I found my current role with even larger opportunities.  
I've always said that I needed to "learn to think like a vendor," and understanding the dynamics of sales, marketing, and budget management in a mid-market company are different challenges than those faced by a solution provider. Knowing how to drive results in our customers helps me make good decisions to get positive results, and managing people is a constant, no matter the size of the organization.
Most important was focusing on the element that was my passion, and finding a way for someone else to pay me for that knowledge, energy, and execution…. Just like the core idea for any entrepreneur.     
–Dave Sobel
Be Prepared for Culture Shock​
Tommy Wald
Headquartered in Austin, Texas, RIATA provides strategic technology planning in a wide variety of industries such as healthcare, government, legal, banking, accounting, insurance, and non-profits, RIATA provides strategic technology planning.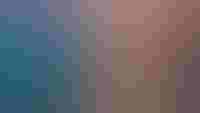 Life after a merger/acquisition can be somewhat difficult on an owner.  I speak from experience on this, as can many of my friends who have also sold their MSP businesses over the past several years.  The following is my perspective of this event that many business owners look forward to achieving for themselves one day. 
First of all, a change of culture within the company can be expected, and it will be disruptive.  In some cases the new owner institutes a 'corporate' culture that is not as motivating or fun.  You know the story….new owner comes from big company mentality….more meetings, more spreadsheets….politics begin to poison the culture.
In my case, the people we hired and retained for all these years started leaving and long-term valued customers were right behind them.  The company lost more customers and employees during this period in 2 years than all of the 18 years before it.  As a former owner, you can't help but take this personally as you worked hard to retain these valued employees and once-happy customers for many years.  Having great customers and employees is very fulfilling as a business owner; we take pride in this.  It's painful when you see this begin to fall apart.
Additionally, you may find that the new owners always think they can come in and run the business better than the owners they acquired it from.  After all, they wouldn't be acquiring you if they didn't think they could do a better job.  In some cases this may be true.   In my case, the new owners took the company from being best-of-breed in all performance KPIs (key performance indicators) to being a bottom-of-the-pack performer.   I always took a lot of pride in achieving these top KPIs so it was another blow to witness a decline in this aspect of the company.
Overall, I have been very fortunate and pleased in the rewards of having sold my company.  Looking back on it, there are certainly some things I would do differently but I have no regrets.  Selling your business and getting it across the finish line is what many of us aspire to do as it gives you freedom to pursue other exciting opportunities and to leverage your experience in other areas of business.
–Tommy Wald
Bigger Isn't Always Better​
Jim Lippie
Thrive Networks is an outsourced IT provider clients such as the Boston Celtics, Zildjian and Remax of New England. In addition, it specializes in servicing the small business community's IT needs.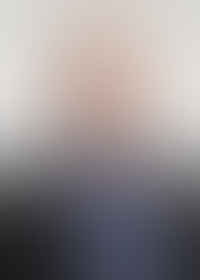 Back in 2006, we put our MSP on the market. We had a number of traditional buyers interested. Staples ended up making an offer that won out. More importantly, it gave the employees who stayed—which everybody did—an opportunity to grow something leveraging the resources of a strategic buyer like Staples. Staples has national reach, a well-known brand.
Staples is a fairly conservative company, they're not known for their innovation or venturing outside their business comfort zone. That is, it wasn't like a private equity fund where they invested another $10 million a year in sales and marketing for a "non-core" business unit. Anything we wanted to do, we had to pay for it ourselves through incremental profit.
Our employees day-to-day responsibilities didn't change a lot in terms of operating the business post acquisition. The one thing that changed the most was my role. I had to interface with Staples and educate them as to why our business was different than their core office product business. It became more bureaucratic,  administrative and evangelic.
It was fine, but not what we were used to. I was used to being really nimble and quick. When you're a smaller company, you can put new ideas into the market quickly. But once you become a Staples Company, for instance, then you always have to think of the Staples brand. All ideas go through Staples marketing. You have to think about the implications, and they need to approve everything. Previous to the acquisition, we could come up with an idea and have it out the next week. Post-acquisition, we could come up with a marketing idea that could literally take six months to get to market—and that's if they approved it. They weren't doing it to be punitive at all, it's just the way big business works.
At the end of August, 2012, Staples earnings came out and they were not good, in fact, the stock got crushed! The reaction to the disappointing results from Staples leadership was to kill most of the new growth initiatives that they had on the table, and we were one of them. I understood where there were coming from. That being said, I went there to further grow the technology initiative. It didn't seem like that was ever going to happen there, so I told them I was officially looking for another opportunity in September of 2012. My last day was December 31, 2012.
I have two main takeaways from that experience. First, I learned a lot. Staples had a number of impressive executives and they were extremely helpful from a mentoring perspective. Understanding how a publicly traded company works has been beneficial to me. But second, from a revenue standpoint, if an acquired company isn't a significant part of the larger entities revenue, the acquired company receives very little attention. If you don't grow extremely fast, then you get cast to the side pretty quickly. In the end, they spun our MSP out and sold it to a telecommunications company in New York City, and I moved on to Independence IT. 
–Jim Lippie
Free Newsletters for the Channel
Register for Your Free Newsletter Now
You May Also Like
---
Channel Futures Leadership Summit

Sep 16 - Sep 19, 2024
Sep 16 - Sep 19, 2024
The strength of the channel is undeniable as we saw at our record-breaking Channel Partners Conference & Expo in Las Vegas. As the landscape of the channel continues to evolve with M&A, emerging partner models and the race for recurring revenue, IT and communications vendors are doubling down on their partner programs as they seek new avenues for growth. As a result, channel leaders have to be more agile than ever to stay ahead of the curve. At Channel Futures Leadership Summit, current and future leaders will come together in sunny Miami to connect, learn from one another, collaborate and hone their leadership skills. Get notified when registration opens for 2024.
Get Notified