7 Takeaways from Internet of Things World 2019
7 Takeaways from Internet of Things World 2019
Here's a look at partners, innovations and business trends that are fueling digital transformation.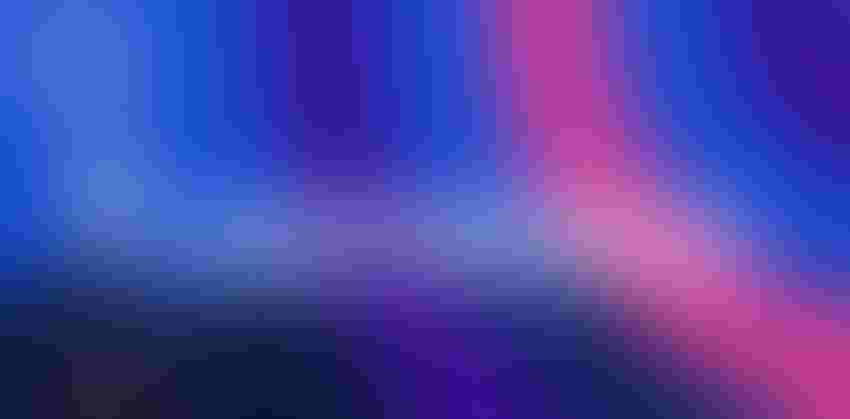 Systems integrators, hardware developers, software programmers, end customers and more gathered in Santa Clara, California, this week to discuss the latest advances in the internet of things (IoT). The setting, of course, was the IoT World Conference & Expo 2019, which attracted more than 12,000 participants.
Channel Futures was on hand to facilitate a day-long channel seminar that looked at the readiness of channel partners to make the most of IoT opportunities. From interactions with organizations in attendance, it was abundantly clear that there is plenty of interest among partners and vendors alike in the IoT. But it's also clear that business models, use cases and technology implementations are still in an early stage.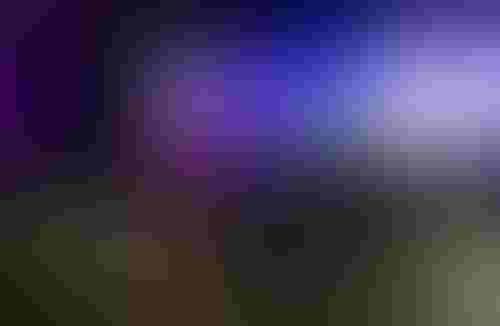 Here are seven takeaways from the event.
The "IoT-in-a-Box" Is Slowly Coming Together
Incomplete standards. Competing platforms. Ill-defined business models. All of these and more have been a drag on the growth of the IoT. But progress is being made on several fronts. Take tech platforms. Several companies now tout "IoT-in-a-Box" capabilities. This includes Sprint, whose Curiosity IoT Solutions offer plug-and-play solutions for vehicle and fleet management, mobile commerce, smart cities and more. The solutions, of course, are focused primarily on Sprint's wireless technologies but increasingly anticipate more. Think machine learning and AI, 5G networks and edge computing, just to name a few.
In addition to networking companies, a number of developers are working on IoT platforms that promise "IoT-in-a-box"-like compatibility, albeit for specific industries or use cases. This includes IoT in a Box by myDevices, which bills itself as "the world's leader in turnkey, fully automated remote refrigeration monitoring solutions for a variety of vertical markets."
The company's platform allows partners to craft solutions using sensors and gateways from a variety of manufacturers, and then monitor the installations using a variety of monitoring applications that offer real-time reporting and instant SMS text message alerts. The company works with a variety of partners today including referral resellers, systems integrators and ICT consultants.
In addition to software developers and device manufacturers, distributors are also playing a significant role in creating "in-a-box"-like solutions for various use cases and industries. At IoT World, Andrea Miner, director of consulting services for analytics and IoT at Tech Data, shared her company's recent progress with its new Solutions Factory, which is used to vet IoT solutions to make sure that they're repeatable for partners.
Channel Opportunities Abound, But Systems Integration Will Dominate in the Short Term
Because there's no one de facto "IoT-in-a-box" today, most installations have to be cobbled together using a variety of parts and innovations.
At some point, IoT solutions will be more plug-and-play, says Steve Brumer, a partner at the Atlanta-area BH IoT Group. But for now, solutions are mostly custom installations.
"The big opportunity for the channel when it comes to the IoT is …
… in systems integration today," says Brumer. "Someone has to help cities, enterprise organizations and government entities put together capabilities using a variety of partners, innovations and standards from a variety of companies, including hardware makers, carriers and ISVs."
In addition to performing the basic systems integration work, partners have plenty of opportunities in other areas as well. At a base level, there's a tremendous opportunity for third parties to install sensors, actuators and access points so new devices can be connected to the internet. Moving up the stack, there are billions of dollars in opportunities awaiting partners who can monitor, manage and secure these devices. Finally, there will significant wealth to be made in helping customers put their data to use.
One company that does just that is TensorIoT, a California business with offices in Chennai, India. TensorIoT was founded by Ravi Raghunathan, a former AWS engineer. In addition to helping customers with edge computing needs, TensorIoT also helps customers better understand how to leverage the data at their fingertips.
"We hired data scientists so we can address our customers' most pressing needs," says Raghunathan.
The Edge Is Where It's At
IoT is driving significant interest in edge computing. The reason is simple: It's simply not cost-effective or technically feasible to process IoT data in real time at a remote data center. To reduce latency to say, 10 milliseconds or less, data must be processed locally, experts agree.
This is especially true of industrial IoT solutions used in remote settings. Think oil and gas, transportation, construction and defense.
Here's how Seth Robinson, senior director of technology analysis at CompTIA, sees it:
"Just as previous eras of industry were driven by the creation of railroads, telephone networks and power grids, the modern digital economy rests on a foundation built in three parts. First is cloud computing, a model that brings greater flexibility and control to IT activities. Second is edge computing, which extends the principles of cloud computing from a centralized location to the places where data is being captured. Finally, 5G networks provide fast and robust connections between each node. Each one of these areas on its own provides opportunity for a company to innovate; taken together, they signal a new way of thinking about IT applications. Today, most businesses likely have the greatest amount of experience with cloud computing, but that experience has still been centered around porting existing applications to a cloud provider. True transformation starts with rebuilding applications to take advantage of cloud computing's unique properties, and this transformation will accelerate as those applications also factor in the location awareness of edge computing and the dynamic capabilities of 5G networking. Fully evolved applications will be the mechanisms for new economic activity, and IT skills will likewise evolve to support the new structure."
Big Business Has Great Hopes for the IoT
A decade ago, executives including then Cisco CEO John Chambers were extolling the virtues of …
… human-to-human collaboration. Collaboration was going to provide us the next tranche of business value, they said.
In many ways there were right.
Flash -orward to today and it's clear that business investments have wrung whatever they could from human-to-human collaboration. The next tranche of value will be mined from machine learning, AI and IoT integration.
At IoT World, attendees heard from Siemens, Proctor & Gamble, Kimberly Clark, CVS Health and other corporate giants. Consumer product companies, obviously, are looking to the IoT as a tool to help them create new and improved customer experiences, while industrial giants are looking to the IoT to help them improve efficiencies in supply chains, reduce costs in health care and reduce environmental impacts, just to name a few.
Kimberly Clark's professional division, for example, leverages IoT technology to help improve services and even hygiene at some of the business settings that the company division helps to manage. Three years ago, Kimberly-Clark Professional unveiled an intelligent restroom app that  connects with sensors on soap dispensers, air fresheners and entrance doors so facility managers can monitor the condition of their property's restrooms. It may sound trivial, but the ability to improve cleanliness, reduce costs and better protect physical environments translates into major savings for customers worldwide.
Municipalities Love the Concept But Struggle with the Ramifications
Last week, the City of San Francisco banned the use of facial recognition technology. What makes the move all the more surprising is that the Bay Area is home to some of the biggest tech companies in the world that are huge proponents of the technology.
But the left-leaning city, which has a deep history or prioritizing civil rights and individual liberties, decided the technology was simply too much for its tastes.
Other municipalities continue to struggle with the technology, which is made available by the widespread adoption of Iiternet-connected cameras and sophisticated facial recognition software.
At IoT World, CIOs from the cities of New Orleans, Phoenix, San Jose, Las Vegas and more discussed this issue and others brought about by the rapidly advancing IoT. City officials wrestle with privacy rights, technology adoption and even funding models.
Should a city, for example, create new digital services that leverage data collected from its citizenry? Some proponents believe residents will gladly give up some privacy in exchange for improved traffic flow, reduced crime and better environmental stewardship; others, however, worry for the potential abuses that will surely come from creating a "Big Brother" state.
Michael Sherwood, the CIO of Las Vegas, spoke about the struggle in his city to balance privacy and security. The City's famed casinos, he notes, are largely situated on private property. But the sidewalks outside? Those are largely public spaces, meaning that any municipal installation of IoT devices to monitor safety, traffic and environmental quality will have to be balanced with what private interests are already doing.
Cities also have widely different interests when it comes to how best …
… use IoT innovation. The CIO of New Orleans, Kim Walker LaGrue, says her company's top priority is reacting to floods and other weather-related crises. If IoT advances can help her city determine a better way to deal with post-storm emergencies, she's all in favor of it. This is in contrast to Phoenix CIO Ajay Joshi, who says autonomous vehicles and other IoT innovations are occupying his time.
Not Every Company Is Destined to Be a "Tech" Company, But More Will Thanks to the IoT
In the future, every company will be a technology company. How many times have you heard that aphorism? The idea has been bandied about so often that it's now getting significant pushback in certain circles.
Regardless of where you stand, it's abundantly clear that the IoT is enabling many old-style companies in mature industries to create new lines of business around data that they have at their disposal. These digital transformations are happening in companies large and small.
"What's a tech company today? It's any business that opts to spend more than 50 percent of its discretionary spending on new digital investments," says Kaseya CEO Fred Voccola.
Ask a CEO where he or she would spend some extra money and most will say "on digital technology," adds Voccola.
At IoT World, Channel Futures sat down with several companies that are helping old-line businesses reinvent themselves. This includes TomTom, the developer of one of the first IoT GPS-enabled mapping devices.
"We were IoT before there was IoT," says Leandro Margulis, vice president and general manager of developer relations at TomTom.
Today, TomTom has moved far beyond the ubiquitous GPS device that made it famous. Today, its focus is helping other companies develop new technologies that leverage its mapping capabilities. In addition to helping car companies and tech suppliers such as Apple create new solutions, TomTom has opened up its APIs and created a portal that features thousands of apps created by companies old and new.
TomTom is literally creating a map to help old-style companies digitally transform their offerings.
Security Remains a Stumbling Block
Who or what is on my network? Time and again at IoT World, IT administrators expressed frustration over the inability to get a handle on this troublesome issue.
Brace yourself, CounterTack CTO Michael Davis told attendees at the event, the problem is only going to get worse — at least in the short term.
For all the many advances in IoT technology, security remains a thorny stumbling block.
"With IoT, companies face a monumental challenge: applying digital security to processes that have never before been digitized," sums CompTIA's Robinson in his "2019 Trends In Internet Of Things" study published in February of this year.
The problem is especially acute among small business that heretofore never thought their systems would fall prey to cybersecurity attacks.
"Small businesses are the least prepared for the security demands of IoT," Robinson notes. "For many years, small businesses operated under the assumption that their digital assets were not at risk from cyberattacks. To some extent, this may have been true, but the situation has changed; all data has value, and breaches can cause more disruption than ever. The risk is magnified when physical assets and processes can be hacked." 
Free Newsletters for the Channel
Register for Your Free Newsletter Now
You May Also Like
---
Channel Futures Leadership Summit

Sep 16 - Sep 19, 2024
Sep 16 - Sep 19, 2024
The strength of the channel is undeniable as we saw at our record-breaking Channel Partners Conference & Expo in Las Vegas. As the landscape of the channel continues to evolve with M&A, emerging partner models and the race for recurring revenue, IT and communications vendors are doubling down on their partner programs as they seek new avenues for growth. As a result, channel leaders have to be more agile than ever to stay ahead of the curve. At Channel Futures Leadership Summit, current and future leaders will come together in sunny Miami to connect, learn from one another, collaborate and hone their leadership skills. Get notified when registration opens for 2024.
Get Notified