Zero One: Top Channel Performers Spend More on Marketing, A Lot More
Zero One: Top Channel Performers Spend More on Marketing, A Lot More
If channel companies want to move up the value chain, they must nurture a relationship with the new line-of-business tech buyer.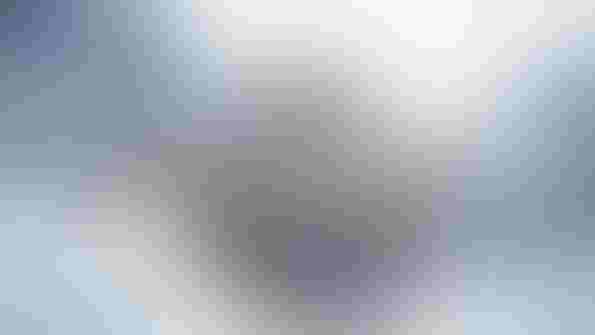 When the line-of-business executive, or LOB, ripped the spending reins from the CIO's hands, anxiety spread across tech land. A new sheriff, a stranger had suddenly strode into town. Old sales pitches would have to be tossed and written anew. A new language of business-speak – one that covets competitive advantage and loathes technical acronyms – had to be learned.
Perhaps most worrisome for channel companies, longstanding relationships with CIOs fell by the wayside. A stranger to the channel, the LOB may not know who you are, what services you provide, what makes you different from the rest, and, most importantly, how you can help the LOB win in the digital economy.
All of which sends a clear message to the channel: In order to survive and prosper, you must market to the new shot-caller in tech, the LOB, and nurture a relationship by providing more business value than ever.
It's not hyperbole, just follow the logic coming out of Redmond.
Microsoft spends around $1 million every year researching partner profitability. A joint study by Microsoft and IDC found that the LOB owns 61 percent of the overall IT budget and influences another 20 percent. Microsoft's top performing partners spend between 8 to 10 percent of their gross billed revenue on new marketing techniques for courting the LOB, whereas most partners spend 1 to 2 percent.
"The most telling statistic is, who owns the budget now inside of the companies?" says Brent Combest, general manager of One Commercial Partner (West Region) at Microsoft. "We started with the CIO and the IT department, which is great, but now we've got to think differently."
Zero One sat down with Combest to learn how top performing partners free up marketing dollars, what they're spending it on, and why they're nurturing the LOB relationship.
​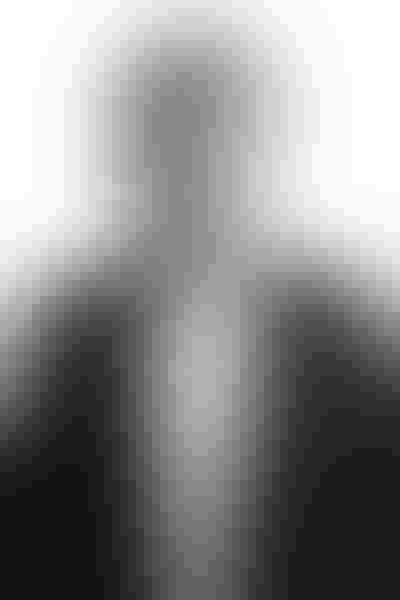 What's driving marketing spend in the channel?
Combest: The top performing partners spend between 8 and 10 percent of their gross or billed revenue back on marketing. I don't have anything scientific, but I would say top performers are probably in the range of maybe 15 to 18 percent of the audience.
They think about the new business decision makers, about what they can do for them to provide value and what kind of managed services they're going to need, as opposed to just staying within the IT realm. Foundational MSP work, like hosted email or basic hosting of services inside of the customer's on-premised environment, has become commoditized.
If you're pushing forward, you're thinking about wrapping managed services around the more advanced workloads out there, whether that's analytics, application development, or AI. You could offer a wonderful managed service around modern security techniques using things like Azure, for example. A progressive MSP recognizes they have a foothold in customer accounts and uses the core infrastructure piece to open the door.
We talk about this digital transformation concept a lot, and I think the term may even be a little bit overused, but you have to figure out how you can be a change agent inside of your customers.
What's happening on the other end of the spectrum?
Combest: Most partners today spend somewhere in the range of 1 percent to 2 percent on marketing. If you're spending less than five, you ought to look at that as a benchmark to move ahead.
When I spoke at an International Association of Microsoft Channel Partners event in Chicago, I had the audience read the value proposition on websites of three partners in the room. I made it anonymous, but they all looked the same.
We know prospects look for you on the web, as opposed to reacting to things like email and tele-prospecting. They're doing most of their activity through search engine optimization and whatnot. If they land on your page, they're also going to two, three, four others. And if you all look the same, then the battle is going to be on price.
One of the things I asked the audience is, "What do you charge for project services or managed services today compared to three, four, five years ago?" Often, it's the same thing. But their cost basis, whether for labor or anything else that goes into OPEX, has been rising and eroding profitability.
All those things really kind of put them in this state of being where they're at today and not having the capital required to continue to progress and drive transformation.
How do marketing dollars relate to higher profits?
Combest: We tracked the growth rate and profitability of partners that were driving more than 50 percent of their revenue in the cloud, as well as the ones driving below, and you could start to draw out some inferences.
It's not a direct correlation by any means to say, just because they spend 8 percent [on marketing] that they're growing at a higher rate and have a higher level of EBIDTA. But you can kind of start to draw out that it's a contributing factor.
These partners were growing at a rate of about two times compared to their peers. They were seeing growth rates on gross revenues in the range of 30 to 40 percent and sometimes even higher. A traditional partner has EBIDTA in the range of 5 to 8 percent; these guys were somewhere in the range of 12 to 18 percent.
When you get focused in your business and create specialization, you have rapid benefit across the business, whether that's a more relevant marketing message getting higher rates on the metrics associated to marketing or a more expeditious sales process that allows you to close deals faster at a lower cost. You can deploy and maintain technology much faster and more efficiently and create a durable competitive advantage.
Companies out there like SSB Info in Colorado, amazing. They've got a big focus on sports and entertainment. You've got companies like Restaurant 365 out in southern California, US Medical IT here in Dallas. These specialized partners are really driving the business forward and are among the highest growing, most profitable partners.
How are top performing partners spending their marketing dollars?
Combest: They start at 10 percent generally in the first year as they reinvent their business model or get really serious about marketing. There's infrastructure costs for tools, content development, and things like that to get the engine going. They start at 10 percent and then come back down and settle to about 8 percent.
As they invest in marketing, the first thing they do is make sure that they have the optics or the line of sight into performance and can track activity across multiple mediums. One of the biggest mistakes anybody can make as a marketer is to go in and be so myopically focused on one touch point with a prospective buyer and assume that that's the performance of your marketing budget.
We've got social media performance to track, outbound marketing, search engine optimization. They need some sort of tool that can track prospect and customer engagement across all these touch points. It could be Hub Spot or Marketo or one of many tools that exist out there today.
When you start to subscribe or deploy those types of tools, there's not only the technology and professional services to stand up but also the training. It's a bit of a cost at the beginning to get that going.
For a lot of these partners, a modernization of their website has to happen, too. That's everything from the look-and-feel through to search engine optimization and search engine marketing strategies to the initial content. Then they take the content development burden onto themselves and invest in it over time.
The marketing tech landscape has virtually doubled every year. This year, there's more than 5,000 martech vendors. How should channel marketers navigate this landscape?
Combest: Yeah, it's a good question. It's not just the marketing automation piece, but also the connection to other technologies that engage customers, whether that's Dynamics 365 or another tool helping them to manage that relationship.
I need to do a little more research with the partners to understand which ones they're using, but nurture marketing is big for a lot of these partners because we've moved into an annuity-based revenue model in this digital economy.
We're seeing a land-and-expand model with so many of these partners today. They'll go in and land a simplistic workload, like Exchange Online for email or potentially a small share point project. But they have to come back and nurture these customers over and over again.
It's expensive to have somebody continuously calling them on the phone. If you're waiting for them to call you, you're missing tremendous amounts of opportunity. So they're using things like nurture techniques to touch and educate existing customers on a monthly basis. There are tools that manage the content, set up the cadence, and then track the performance.
Partners also need a tool that allows them to manage multidimensional touch points – tools that think about the buyer first and campaign second. What I mean by that is, everything revolves around a customer-centric strategy. They need to make sure the tools can track the right engagement points, give analytical scoring and modeling that allows them to understand when a prospective buyer is in the right window, and have some sort of a next logical step.
For instance, you get a lot of false positives when somebody hits your website. They download a white paper, but without the right combination of steps, you may be seeing a lower response rate or a lower engagement rate on your marketing. So it's really important that partners formulaically understand the activities that a prospect or a customer is taking on their site before engaging them. Or they need a prioritization model for calling someone with a score rating of, say, 99, compared to someone with 64.
Marketing tech has become a complex center of excellence. How can channel companies develop their marketing expertise?
Combest: Most of our MSPs are brilliant technologists and know how to solve problems on behalf of their customers with technology. Marketing is a skill that may be new to them or not in their sweet spot. They have to recognize that this may be a new muscle, and they need to hire somebody and invest in that person. For some, it may be outsourcing. Either of those models can work.
Now, the cultural piece is a really interesting angle, too.
Partners who have gotten really serious about this realize that everybody in the company is a marketer, not just the people in the marketing department. We see them doing interesting things, like having their project, resource project, services resources, or even managed services resources be authors of content.
I've seen partners either incent their staff to write copy or hold them accountable as a condition of employment to make sure that they're writing things like blogs and case studies and doing short videos.
The nice part about it is that content doesn't have to be deeply polished. People actually gravitate towards things that are more authentic. In this new world of the social mindset, blogs are generally 800 words, a case study is a page long, or a video is three minutes, as long as they align to the needs of the end customer.
Many folks have the right mindset and desire. They start the journey but don't see the results they want within the first 30 to 120 days, and so they back off.  But marketing is a marathon. It's not something you turn on and off as your company goes through an ebb and flow of revenue. You have to understand that your marketing today, six to 12 months from now, is revenue.
Free Newsletters for the Channel
Register for Your Free Newsletter Now
You May Also Like
---
Channel Futures Leadership Summit

Sep 16 - Sep 19, 2024
Sep 16 - Sep 19, 2024
The strength of the channel is undeniable as we saw at our record-breaking Channel Partners Conference & Expo in Las Vegas. As the landscape of the channel continues to evolve with M&A, emerging partner models and the race for recurring revenue, IT and communications vendors are doubling down on their partner programs as they seek new avenues for growth. As a result, channel leaders have to be more agile than ever to stay ahead of the curve. At Channel Futures Leadership Summit, current and future leaders will come together in sunny Miami to connect, learn from one another, collaborate and hone their leadership skills. Get notified when registration opens for 2024.
Get Notified