Cisco SMB Sales Head Dishes on Sustainability, Distis
Cisco SMB Sales Head Dishes on Sustainability, Distis
A new feature in the PXP platform will allow distributors to play a more "strategic" role with Cisco partners, Andrew Sage said.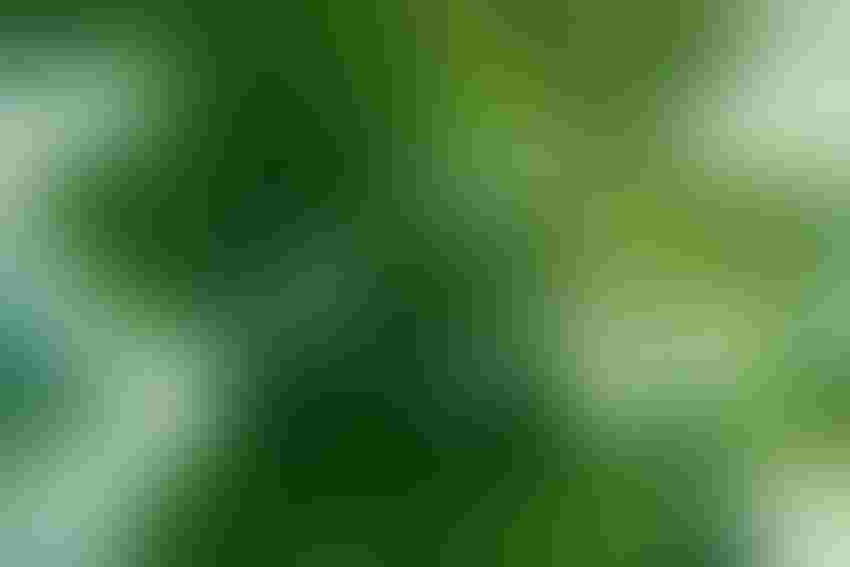 At a Glance
The Cisco Sustainability Estimator will launch Nov. 20.

Cisco recently trained its new sales acceleration managers on security and is working with distis grow security share.

Cisco named Logicalis its Sustainability Partner of the year.
Channel partners see increased opportunity to combine "purpose with profit" helping businesses enhance their sustainability, according to Cisco SMB sales leader Andrew Sage.
Sage, who serves as vice president of global distribution and SMB sales for Cisco President, sat down with Channel Futures at the annual Cisco Partner Summit this week to share updates about his company's channel.
Sage's purview includes SMB customers and the resellers and distributors Cisco relies upon to reach them. The vendor has made investments in personnel and tools in order to better support the fast-growing segment. That includes a new view in Cisco's Partner Experience Platform that allows partners to share customer install base information with distributors for benchmarking purposes.
In the meantime, Sage said Cisco's efforts to encourage sustainability efforts among its partner base are seeing validation at the end-user level.
"Seventy-five percent of CIOs have sustainability as a priority. So they're starting to write this stuff into the RFPs," Sage told Channel Futures.
The new Cisco Sustainability Estimator will launch Nov. 20.
Cisco this week named Logicalis its Global Sustainability Partner of the Year.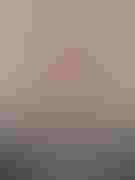 Logicalis' Toby Alcock
"Sustainability has really moved from this nice-to-have and feel-good ESG initiative to actually being front of mind for the board. For every CIO we meet, regardless of the region, sustainability and carbon impact are top five [concerns]," Logicalis chief technology officer Toby Alcock told Channel Futures. "They're saying, "Well, whether I believe in it or not, my customers are asking for it. And our employees are choosing to work here or stay here based on what we're doing about it."
Channel Futures interviewed Sage about sustainability, the Cisco SMB channel and its distributor partners.
Channel Futures: What's going on with Cisco's push for sustainability in its channel?
Andrew Sage: We're continuing to march forward with the things we've already talked about. We now have 800 partners in our environmental sustainability specialization. We ad a real surge actually in Q1. We're up from 600 last year at 800. That cements it as our fastest growing specialization, which is great. We have over $1 billion worth of deals registered in our takeback incentive program. So we cracked $1 billion this month. That's taking a lot of gear out of landfills. We launched a Partner Journey around sustainability. Partner Journey is a new capability that we launched in the channel. It's ... an immersive experience for a partner to go in and sort of see what the path is to build a practice in a certain area; in this case, sustainability.
Where do you start? What resources and tools do we have? What profitability programs do we have? What enablement do you have? [It's] a very easy way for a partner to see how to start or how to expand or even how to double down on a sustainability practice. The partner journey is new. We just launched it [on Monday]. That's really exciting. The Sustainability Estimator is part of an initiative we have to really highlight to partners that you can sort of combine purpose with profit. The sustainability story at Cisco is very much about doing the right thing for the environment without question, but it's also great for partner profitability.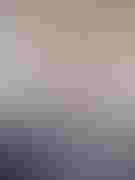 Cisco's Andrew Sage
One of the best examples is looking into your customer's install base and identifying opportunities to upgrade that install base and change how that install base operates, to reduce the emissions that you're creating in process and the costs that you incur. The Estimator lives in PXP. It shows a partner exactly their install base with different customers, and it gives them an estimate. It's just an estimate, because there are a lot of factors that that can impact the ultimate result in the real world, but it gives them an estimate of how much energy they would save, how much money they would save and how much in carbon emissions they would save if they upgraded the infrastructure, either in the building or by a product line or in a city. So there are a lot of ways that they can look at it. It gives that partner opportunity to go into a customer and have that conversation with them about the sustainability impact of that install base upgrade. We're hoping that's going to create a bunch of new opportunities.
We have some great customer stories that we've been telling throughout the conference today that started with an engagement around the Estimator. Customers looked at it said, "Wow, that's incredible. I can save ... this much carbon; I can save [this] much money." So that kicked off a project.
CF: Is it more often the case that the existing customer asks the partner, "Hey, can you help me out with sustainability?" Or is it the partner saying, "Hey, I don't know if you knew this, but we can help you in this area"? And if the latter, does that require talking to an entirely different IT buyer?
AS: It depends on where you are. Seventy-five percent of CIOs have sustainability as a priority. So they're starting to write this stuff into the RFPs. That's an example of the first scenario where they're responding to what's happening in the market. In the second scenario, the Estimator is only available to our sustainability-specialized partners. And the reason is that once you've done that specialization, you've been ... taught how to engage with the chief sustainability officer or the facilities manager – those different buying centers and trade. We train about that in this specialization. So when you go to approach these new buyers, which you often will have to do, we're hoping that we've prepared the partners to have those conversations, in addition to bringing the Estimator output with them.
CF: Are you seeing partners fully branding themselves around sustainability? Saying something to the effect of, "We're a sustainability technology solutions company."
AS: Not so much in the Americas. We are in Europe seeing partners who are far more vocal about their commitment and have built it more seriously into their business practices. For example, Logicalis really talks that up with their customers, but they sort of deliver on it at the end of the day as well. They're part of all of our programs; they do great takeback but they also have a platform that they'll tell you about. It's a perfect example of how they have a managed services platform that has this ... visibility plane built into it. And it allows you to see things that you would imagine you would see with a network visibility plane: usage, uptime, statistics, user information, security, but it also gives them sustainability insights. How much energy is the equipment using? And it gives them also the opportunity to do some automated work with either DNA Center or Meraki dashboard to, for example, turn off all the access points in the building if nobody's in the building. What Logicalis is doing is going deeper than I think a lot of partners in the Americas will do, but it's starting to change here.
CF: Could you share about the Disti Partner View (DPV) element Cisco has added to the Partner Experience Platform (PXP)?
AS: There's a lot of history in PXP. So if you're a partner, you go to PXP and everything you've ever done with us is there: your install base, your certifications, your cases. Our distributors do a lot of the management of our smaller, two-tier partners on our behalf. I's always been a little bit of a disconnect where the partner has got all this great information that could really help a distributor understand what that partner needs to do next or could do next to expand their practice, but [the distributors] don't have access to that data. In PXP we created the ability for a partner to say to their distributor, "I'm going to give you viewing rights to my profile." We call this Disti Partner View. "I'm going to grant you temporary access to go in and look at my portfolio. You can see my bookings, my architectures, my trainings, all the things I've been doing." And I want you to come back and tell me, "How do I benchmark against other partners you work with? What can I do next?" It's just a way that we can enhance the efficacy of our distributors' engagement with partners.
CF: I don't know if these partners tend to view these distributors in more transactional way? But if so, does this allow those distributors to develop a more strategic relationship?
AS: More of a strategic advisor. We have a concept in distribution at Cisco called a "focus partner." The partner is not assigned to a distributor because partners can buy from wherever they want. But we've asked that distributor to own the development of that partner. For those focused partners, the distributors make more margin from us, and they're motivated to develop that partner. And they're in a way a little bit protected from other distributors sort of snatching them away. So they have a little bit of space that they can operate within to develop the practice of that partner and therefore think more strategically and use tools like the Disti Partner View.
CF: What trends do you see coming out of your focus partners?
AS: There are probably two trends that are impacting that. One is a narrative that we would like to push, which is, there is value in having a primary distributor. Because then that distributor can do the things like we just talked about. So we built our focus program around that concept. That idea that you don't want to restrict anybody's ability to buy or operate with any other partner, but with a focus partner you're going to get a deeper engagement.
The second thing we're seeing is that our distributors are making significant platform investments around reseller experience, whether it's a portal that aggregates all of their subscriptions and renewals or their e-commerce, or whether it's APIs that partner can use to interface with that distributor. And the more those partners entangle themselves into the systems of those distributors in a beneficial way (when they become more efficient), the more tied and bound they are to that distributor, and the more loyal they will be to that distributor. We see some of that happening for sure. I think that platform battle is a real thing, and I think it's really benefiting our partners out there.
CF: The recent Ingram Micro One event emphasized the Xvantage platform, really challenging the partners to thread more of their processes around a distributor platform. And partners are wrestling with that.
AS: They are. But there's real value in it too. So they've got to weigh that idea.
CF: Is there anything else you're seeing with your distributor partners?
AS: We're talking to them about helping us to become a leader in security in the channel. There are a lot of successful companies in the channel in security. We're one of them, but we want to lead. So we're making investments in the technology. We're making investments in partner programs. We're making investments in coverage so that we've got resources for our partners to work with, and we're making investments in our distributors so that they can help us to scale to partners with a security practice that we can reach easily ourselves. They're a really strategic part of that. We spend a lot of time today talking with our distributors about interlocking on a security growth plan. We're excited about where that's going.
CF: Are you identifying any newer, born-in-the-cloud distributors who are doing stuff with security?
AS: Good question, and we always keep our eyes open for new players in the landscape. We often do RFIs to see what's out there. At the moment, we're pretty happy with our distributor landscape. If you go look inside the partners we have now, they substantially cover the security reseller install base. When we assess whether we want to onboard a new partner or not, we look for two things. No. 1, does this new partner get us access to resellers we don't have access to? And No. 2, does this new distributor have capabilities that our existing distributors do not have? At the moment, we still feel pretty comfortable with do we have based on that criteria.
CF: Are you getting any feedback from partners since implementing a new SMB field coverage model?
AS: Not surprisingly, we're getting positive feedback on our sales acceleration managers (SAMs) that we put in the field. Partners like to talk to somebody who's got the ability to help them with their practice, whether it's demand-gen or chasing down the deal or talking to a customer. The SAMs are really busy. We've just put them all through security training. That was our first coverage resource investment that we made. These resources are assigned to partners. They'll either work with a large partner like a service provider or a big national direct integrator, or they'll work with a distributor to support a number of two-tier partners. Basically they know all the promos, they know the technology super well, and they help that partner to go out close SMB deals.
CF: Is there anything you want to say directly to the SMB partner reading the article?
AS: We're really putting our money where our mouth is this this year. We have a new specialization that basically is training for partner pre-sales and sales teams that gets you the SMB specialization badge. We've pivoted away from technologies and we've pivoted toward experiences. Talking more about the outcome that the certain technology drives for the SMB customer, versus this widget versus that widget. We're excited to launch that. It used to cost partners money to go do; now it's free. We've got a new profitability program we told you about – Perform Plus Activate – for new smaller partners that are working with us. And that's just taking off, so we're really excited about that. One other thing for partner acceleration is our SMB offers in the managed services space. [Vice president of partner managed and as-a-service] Alexandra Zagury and her team launched four new offers, which is basically a collection of design guidance, marketing guidance and incentives that an MSP can use to quickly take a new service to market. Her team has built these offers around the SMB experience with security, hybrid work, and remote connectivity, etc. We're pretty excited.
The last thing I'll say is that we're doing a lot of demand generation. Every quarter the number of customers that comes and visits us at the Cisco website increases by 15% or 20%. And that's a lot of customers. We're funneling those leads back into the channel. We're investing in partner co-marketing this year. I wouldn't count us out in SMB. In fact, if a partner is in this business, we'd love to talk to them.
CF: Is there a good ratio right now between the leads you're bringing to partners and the partners that can deliver on them?
AS: I would say that we're ramping in the number of leads we deliver to partners ... Our lead gen and the amount of traffic we're getting into cisco.com is driving leads to those partners. It comes through our demand center. We qualify the lead and then quickly put it in the hands of a partner, and they're starting to see that activity pick up. We want to see more and more partners as part of that program. We're not where we want to be yet, but we're way better than we were, and we're committed this year to make it really impactful.
Free Newsletters for the Channel
Register for Your Free Newsletter Now
You May Also Like
---
Channel Futures Leadership Summit

Sep 16 - Sep 19, 2024
Sep 16 - Sep 19, 2024
The strength of the channel is undeniable as we saw at our record-breaking Channel Partners Conference & Expo in Las Vegas. As the landscape of the channel continues to evolve with M&A, emerging partner models and the race for recurring revenue, IT and communications vendors are doubling down on their partner programs as they seek new avenues for growth. As a result, channel leaders have to be more agile than ever to stay ahead of the curve. At Channel Futures Leadership Summit, current and future leaders will come together in sunny Miami to connect, learn from one another, collaborate and hone their leadership skills. Get notified when registration opens for 2024.
Get Notified