Are Agents, VARs Converging? ScanSource, Intelisys Partners Weigh In
Are Agents, VARs Converging? ScanSource, Intelisys Partners Weigh In
"For us, it's a matter of conversion and less about recruitment," Intelisys' John DeLozier said of his partner base.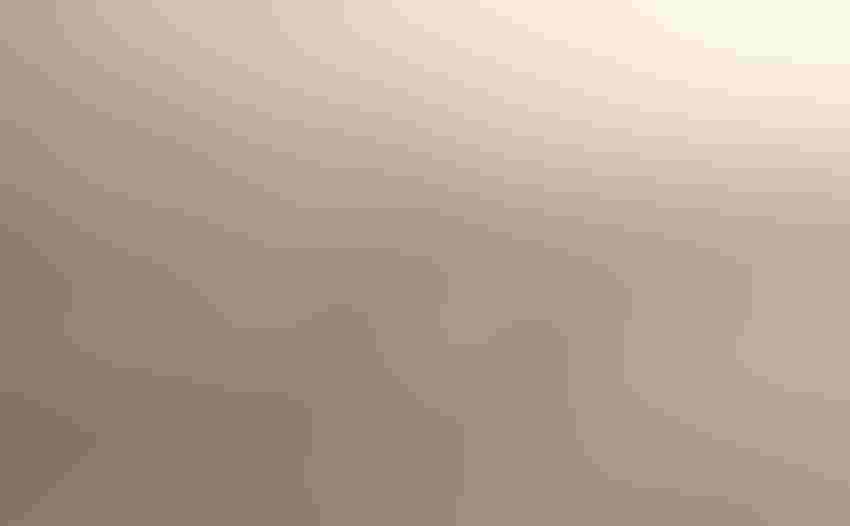 SCANSOURCE/INTELISYS CHANNEL CONNECT — For hybrid distributor ScanSource, the process of moving its massive base of VARs into its Intelisys cloud agency agency business has just begun.
ScanSource and Intelisys executives are evangelizing a partner model that delivers all types of things technology customers demand, including hardware, software and cloud services. That also includes moving more of partners' overall business to recurring revenue streams. ScanSource gross profit derives 24% from recurring revenue; president John Eldh said he'd like for that number to approach 30% in the next three to five years.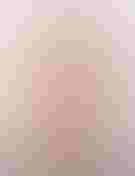 ScanSource's John Eldh
"It's early days. We have 30,000 partners and 540 of them have made this move to hybrid partners. We are trying to meet partners where they are as quickly as we can," Eldh told Channel Futures.
Conversion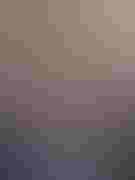 Intelisys' John DeLozier
John DeLozier, president of Intelisys and ScanSource's modern communications unit, said his team eyes huge opportunities on getting partners to increase deal size.
He said ScanSource stands alone from its competition in its ability to create a hybrid distribution machine. On one hand, ScanSource possesses both its own history in hardware resale and Intelisys' history in the agent channel. On the other hand, it holds a partner base of more than 30,000. As a result, DeLozier said his team is looking in the mirror to see what it can do with its existing partners.
"The competitors don't have the customer base, and they don't have the heritage. So for us, it's a matter of conversion and less about recruitment," he told Channel Futures.
2 Worlds
The effort to promote hybrid distribution looks different depending on the partner. VARs and agents differ significantly in their traditional technology portfolio, delivery model and supplier relationships.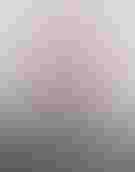 ScanSource's Tony Sorrentino
"It's very different for an agent to come into the hardware space and for VAR to go into the agent space," said Tony Sorrentino, ScanSource's president of specialty technology.
Historically, agents (more contemporarily referred to as technology advisors) make their core revenue through recurring commissions billed by the suppliers they refer to their customers. Originally these sales revolved around long-distance telephone services and other traditional wide-area networking services, but they have evolved to include cloud communications like unified communications as a service (UCaaS) and contact center as a service (CCaaS), as well as cybersecurity. They have historically leveraged supplier contracts from technology services distributors (formerly master agents) such as Intelisys.
Value-added resellers, on the other hand, sell on margin and typically involve themselves in the physical implementation process. They have historically leveraged supplier contracts through distributors like ScanSource. However, in the case of ScanSource, VAR partners originally sold automatic identification (Auto ID) and point-of-sale (POS) equipment.
Challenges: VARs Adding Agency and Cloud
The pandemic played a big role in making more VARs see the value in moving their customers from on-premises phone systems to UCaaS.
"I think a lot of the communications resellers were hesitant to embrace cloud early on, and then COVID hit and really forced their hand. The folks that thought that they could ride it out suddenly had to help their end customers get their people up and running working from home. They really had no choice," Sorrentino told Channel Futures.
But several reservations remain; for example, the agent model's reliance on suppliers presents concerns.
"A VAR has technical staff, and they roll in trucks, and they're turning screwdrivers. An agent is purely a sales organization. They really rely on the supplier to do a lot of the heavy lifting," Sorrentino said.
Consider a VAR that has driven a large amount of business through a single client. Reducing the space between the customer and the vendor could raise concerns.
"He's not going to just lightheartedly let some supplier come in. Because he's built his business around this customer, if he loses that customer, he's in trouble."
Another voiced concern is invoicing. Agents historically do not bill the client for services sold; vendors do that.
"I've had conversations with a lot of our VAR customers that said, 'The invoicing in the agency model comes from the supplier, not from not from the seller, and it lessens my value if my name is not on the invoice.'"
Sorrentino said ScanSource has developed …… wholesale models that allow VARs to own the billing. It's also worth noting that more and more partners in the legacy agency space have started offering professional services of their own, which allow them to put their name on an invoice.
Test Case: Adding an Advisory Practice
Cecy Haney is owner and sales manager at Unified Technologies. The Louisville-based firm launched 13 years ago as an on-prem voice reseller. However, the company has gone on to add practices for integrated security, cloud (agency) and managed IT services. Haney serves as the company's cloud subject matter expert.
Those new practices, she said, came from observing what customers needed.
"We always partnered with IT/MSP companies, and they were a big referral source for us. But once cloud became such the norm, they became our competition," Haney told Channel Futures. "You find yourself taking care of your customer any way that you can."
Haney said that for 80% of new business, the customers are engaging with two or more of Unified's practices.
"We do discovery to see how we can help the customer. And then once you do that discovery, you quickly go into all departments," she said.
For the 87-person shop, each new practice has required investments in staff and resources. However, Haney said her team has leaned on partners like ScanSource and Intelisys in order to grow. She said she engages with a regional account executive from ScanSource and a business development manager from Intelisys. They'll visit Unified's office for a joint QBR.
Unified Technologies' Cece Haney
Moreover, Haney said engineering and education resources from the distributor have aided her team n adjusting to the agency model. Part of helping those sales reps means bringing in ScanSource/Intelisys engineers into customer discovery meetings. She also mandated that her sales reps take courses from Intelisys University. For VARs who are used to earning certifications for a select number of vendors, the much deeper agent supplier portfolio can feel overwhelming.
"It's the hardest on the sales reps because of the knowledge," she said. "How do you learn all this knowledge? That's been probably the most difficult thing on the growth – educating the sales reps."
Challenges: Agents Adding Hardware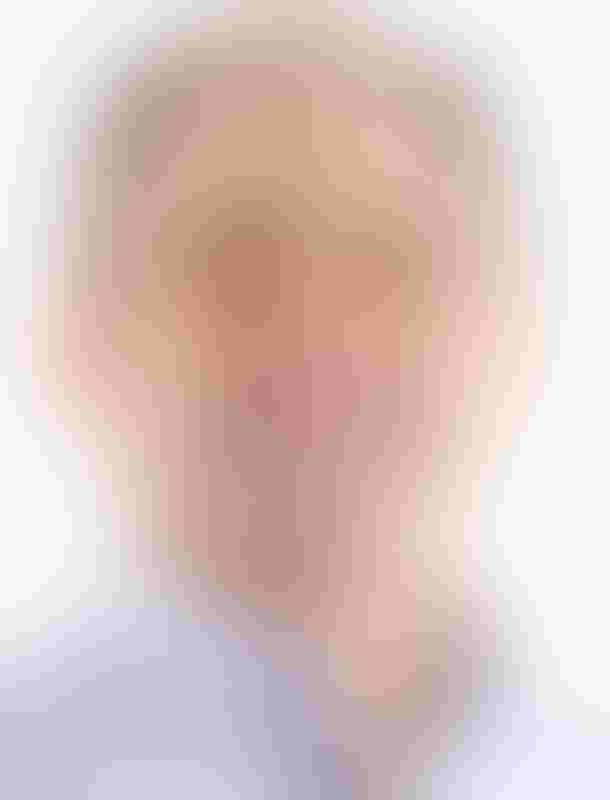 ScanSource's Brian Cuppet
Brian Cuppett, who recently took a new role as senior vice president of modern communications at ScanSource, noted that agents who want to go hybrid need to take a different approach.
While he said some agents have actually started reselling Cisco Meraki hardware, most partners won't feel comfortable with that.
"They're not really designed to bill and support those things. There's opportunity, but you've got to find agents that are willing to invest that way and expand, because it's not just the simple. But we'll help those partners or agents that want to do that," he said.
An easier entry is to start with devices. Sorrentino said those typically don't require certifications. He said agents can find opportunities to attach end points to deals on technology like UCaaS and CCaaS.
"That's an opportunity for an agent to basically say, 'Hey, Mr. End User, here's a discount code. We have a portal where you can go pick from these 10 headsets,'" he said.
Test Case: Adding Hardware Resale
Renodis has historically provided telecom management services in addition to agent sourcing services. However, the Minnesota-based firm recently expanded into hardware through its acquisition of RCN Technologies and RTech Solutions. These mobility-focused purchases will allow Renodis to go into mobility management as well as providing private 5G networks.
And those private 5G networks will require relationships with hardware vendors like Cradlepoint. Although agents historically haven't interacted with Cradlepoint, buying RCN gave Renodis the necessary expertise.
But what about the revenue model? Will partners like Renodis benefit from engaging in more one-off deals as VARs historically do? Will they find the margins high enough?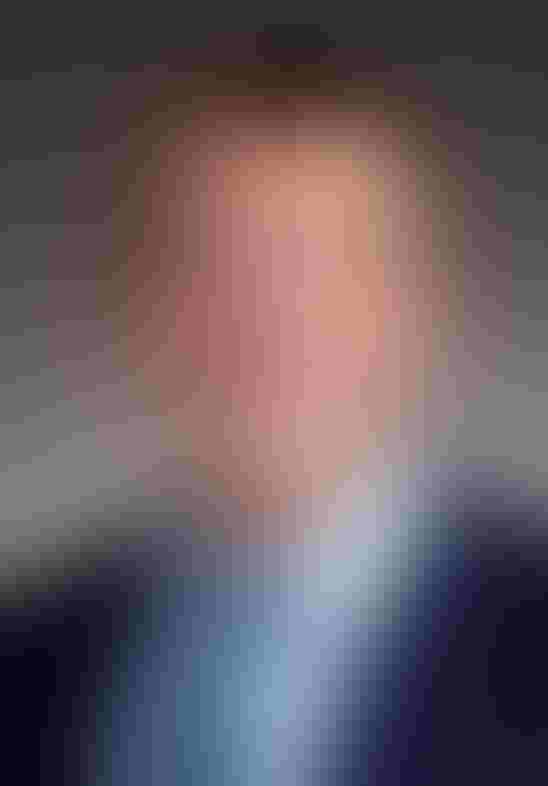 Renodis' Craig Beason
Beason said the agency model, based on recurring monthly commissions, most certainly offers peace of mind. Some of the deals agents sell last for upward of 10 years. He said VARs, on the other time, wake up every month with a new sales goal to meet.
"We're used to that long-term contract. We're not used to selling and 50 routers, getting them installed, and then getting 5% margin on it," Beason told Channel Futures.
Nevertheless, Beason described he hardware deals as "low margin" and "high value." And although he said he would never want to do just the VAR revenue stream on its own, the "high margin, low value" agency services can pair well with …
… the former.
"It is a complex business model, but I believe if you can marry a successful agency recurring revenue stream with a VAR stream, you get the consistency of that revenue from the agent side," Beason said.
Moreover, Beason said expanding Renodis' technology and procurement models has given it more credibility with customers.
"We actually beat our competition a lot of times because of the breadth of what we do," he said.
Renodis last week announced the acquisition of Eric Ryan Corp., which provides, among many services, utility expense management. Beason said adding utility to the portfolio has made Renodis even stickier.
"Any business owner knows that there's two things that you always pay: utilities and payroll," he said.
Partner vs. Build
Bridgepointe's Scott Kinka
Scott Kinka, chief strategy officer at Bridgepointe Technologies, said the IT strategists that partner with Bridgepointe tend not to want to actually sell hardware. While he said some partners will find it worthwhile to build the resale practice, it will require a significant lift. However, they are seeing to their customers' hardware needs via partnerships, rather than building a practice themselves.
"Many of our strategists are tightly affiliated with VARs," Kinka said. "Many of our strategists get a lot of their leads from and work very closely with them, and some of them work out deals for revenue sharing and things like that with VARs. They definitely are an important partnership source for us."
Kinka said IT strategists are nevertheless evolving the way they deliver to their customers. In the case of Bridgepointe partners, that means adding services that sit in between the agency and the supplier. Those professional services can deepen the relationship with a customer.
Kinka noted that although customers may juggle multiple partners, many of those relationships might not be true partnerships.
"The CIO has a lot of people they buy from, but a few people they trust. And in some cases they're a VAR. Somebody's going to drive the decision," Kinka said.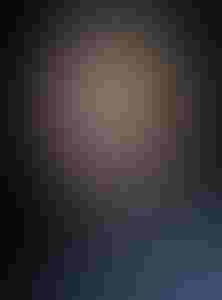 Intelisys' Jamaal Savwoir
Jamaal Savwoir, Intelisys' vice president of partner experience and marketing, said the people who have historically purchased technology are facing a great deal of pressure from different lines of business at their company. They need a partner who is committed to helping them solve their business problems.
"They're bombarded by different requests from HR and marketing and sales. Our partners have the opportunity to bring some enthusiasm and turn these projects into some real business opportunities," Savwoir said.
Free Newsletters for the Channel
Register for Your Free Newsletter Now
You May Also Like
---
Channel Futures Leadership Summit

Sep 16 - Sep 19, 2024
Sep 16 - Sep 19, 2024
The strength of the channel is undeniable as we saw at our record-breaking Channel Partners Conference & Expo in Las Vegas. As the landscape of the channel continues to evolve with M&A, emerging partner models and the race for recurring revenue, IT and communications vendors are doubling down on their partner programs as they seek new avenues for growth. As a result, channel leaders have to be more agile than ever to stay ahead of the curve. At Channel Futures Leadership Summit, current and future leaders will come together in sunny Miami to connect, learn from one another, collaborate and hone their leadership skills. Get notified when registration opens for 2024.
Get Notified