The 2022 MSP 501 List Revealed: It's a New Channel, and a New Ranking List
The 2022 MSP 501 List Revealed: It's a New Channel, and a New Ranking List
Companies included on this list represent some of the most innovative and influential market leaders around the globe.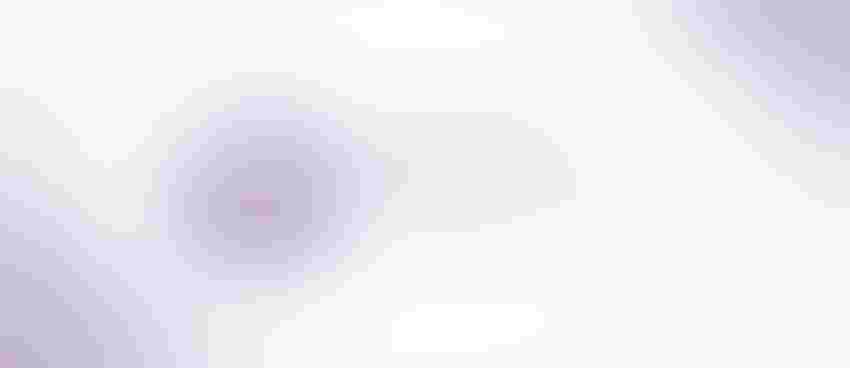 It's a great time to be an MSP. With no shortage of demand, a broad array of services to offer and businesses needing to manage the complexity and scope of core business functions, IT services are in demand more than ever before. In this spirit, we are thrilled to officially present this year's MSP 501 class of 2022. 
In such a hot market, MSPs on our 2022 MSP 501 list are not only surviving, but also thriving and growing. This year's crop of 501ers aren't simply adding more customers, seats and endpoints under management, they have realistic, actionable business plans aligned with their capabilities and their owners' own personal goals.
Key Data Points Show MSP 501 Value
Out of the data we collected from our 501 applicants this year, several key findings rose to the top. 
The dominant managed services that were reported were managed security, BDR, help desk, remote monitoring (which includes servers, desktops, laptops and networks), and managed email / anti-spam. Over 90% of the 501 reported these elements, which is significant.
When asked what partners see as their biggest growth areas in 2022, not surprisingly, security was at the very top, at 89%. This includes endpoint, network, enhanced network monitoring, end-user security training, etc. Coming in close behind security was cloud migration, Office 365, professional services and compliance. ​
Revenue growth rates for 2021 over 2020​ for our 501 managed service providers painted a picture of MSP maturity. Total revenue came in at 15%, recurring revenue topped with 18%, and profit came in at 15%. All elements have shot up, making this 15-18% growth rather significant. The recurring revenue jump in particular once again speaks to the evolution of the industry, going to the contracted 24/7 helper model.​
Evolving the 2022 MSP 501
Companies included on the 2022 MSP 501 list represent truly innovative and influential market leaders providing managed services to today's most demanding customers around the world. These organizations stood out among an astounding number of applicants (the most applicants submitted since 2017). They are a cut above in terms of their technical talent, growth-oriented business models and strategic partnerships. 
We launched the list about 16 years ago, and it has moved from a competitive list into a mammoth program that's filled with benchmarking intelligence, education, community discussions and networking opportunities. 
It's a list that has evolved along with the market because it is a mirror of the industry.
This is not just a research project that tallies up a solution provider's individual revenue or profit in some arbitrary way. The MSP 501 takes a deep dive into the managed services and recurring revenue that these organizations generate. 
What we get as a result is a community of nimble, innovative and strategic MSPs that truly represent where the needle is moving in the industry.
Top Takeaways
The overall metrics — and especially company performance metrics — provided by partners give everyone in the industry an inside look at what makes the MSP industry so special. The data also allows us to compare MSP performance and honor those shops that edged out the competition. This list is used by leading vendors and distributors to understand the channel better. 
A few of the key nuggets from the data that partners to provided: 
We had a record number of applicants this year, demonstrating the value in being positioned an MSP​

22% of our winners are either minority-owned, woman-owned, millennial-owned, etc.​

MSP 501 aggregate revenue was $21 billion​

Total employment: 77,343 ; median of 32 employees per company, up 14%​

Average revenue per MSP 501: $42 M (17% growth YoY); Median: $5.75 M​

Total recurring revenue: $11.6B; Median: $3.5M​

For the average MSP 501er, recurring revenue grew 20%​

Of the 501 list, 364 are repeat winners from the 2021 list
Let's take a deeper dive into some of these key takeaways. 
Standout Revenue-Producing Solutions
In the last 12 months, the managed services that rose to the top in terms of revenue-producing solutions were help/service desk, and managed security. This increase shows just how pervasive information security services are when it comes to the health of the tech channel. 
To support this, the top revenue-producing solutions of the 501 winners included help/service desk (69%) and managed security (65%). These are today's…
…money-makers. Out of the top five managed services that companies reported offering, these two elements proved twice as likely to be reported as their top revenue-producing solutions. The percentage is double the third reported item, backup and disaster recovery (BDR) at 35%. What does this indicate?
"The standout revenue-producing solutions of help desk services and managed security goes hand in hand with the changing landscape of our clients' and prospects' needs," said Vinod Paul, COO, Align (#283 on the 2022 501 list). "The increasing number of cyberattacks worldwide have driven the importance of cybersecurity solutions. In the past, cybersecurity was an afterthought. Over the past three years, however, we have seen a steady increase of awareness and the need for products across the cybersecurity spectrum. This ranges from employee training to vulnerability management and through to managed detection and response."
The Great Resignation
Regarding the service desk as a revenue solution spike, some point to the job market and "the great resignation" as the reason for this impact. Amber Bardon, CEO, Parasol Alliance (#4 on the 2022 501 list), says that the company has gained at least two clients due to the resignation of their in-house staff. 
"It's becoming harder and harder for small businesses to attract and retain high quality IT staff," said Bardon. "This leads me to believe that this is causing greater outsourcing. Security is not a surprise at all — we are seeing a huge increase in phishing attempts and ransomware attacks. Additionally, in our industry, insurance companies are now being much more strict in granting cybersecurity insurance, which is driving change." 
Alex Tatham, managing director, Westcoast Limited (the largest distributor in the U.K.) says that there has most certainly been an industry shift in these areas.
"Five years ago, there wasn't the emphasis on security like there is today," says Tatham. "Increasingly, MSPs have realized that they must skill themselves up to be able to do what's required here. This is what customers and the broader industry are in need of, and demanding. The whole market is driving this tremendous change. I would say that Microsoft is doing this driving more than anything else, but also the needs of a small or medium sized business community that can't hope to keep up with the It demands. All of those things are changing the way that the channel looks and feels."
The Changing VAR Model
Tatham also says that the VAR model is changing more rapidly than ever. This is due largely by the pervasiveness of Office 365.
"What's also grown is the fact that a lot of people are now moving over to Office 365," says Mitesh Patel, managing director, Fifosys Limited (#16 on the 2022 501 list). "They are maximizing the licenses that they pay. In addition, probably 70% of businesses still have a hybrid infrastructure architecture design. There are still those who have not migrated to the cloud, who are still running everything on-premise. It's a low percentage, but it's a high percentage in mid market and enterprise. The thing that will change the most in the next two to three years, is the choice to not migrate."
Clearly, MSPs are on the hook to add value to address these particular gaps in the market. The customer/client definition is changing. The lines have become less rigid in terms of being able to provide these solutions effectively. 
Being able to handle security and branch out is less sensitive to location because much of it is done remotely. Migrating customers to the cloud will become a necessity. The pace of the world has quickened, and it's the MSPs who will usher in these changes to keep up.
Growth
We saw a good deal of movement within the list in 2022. Small shops with low annual revenues but high profit margins, significant recurring revenues, large contractual managed services revenue streams and high revenue per employee, shot up in the rankings. Larger MSPs with big annual revenues but lower scores on the criteria that measure operational efficiency and best-in-class business models dipped. This of course speaks to the decision to evolve the MSP 501 judgment criteria so that it reflects the modern, mature channel.
In terms of what partners see as their biggest growth areas in 2022, security was number one at 89%. This of course includes endpoint, network, enhanced network monitoring, end-user security training, etc. Coming in close behind…
…security was cloud migration at 59%, Office 365 at 51%, professional services at 51% and compliance at 47%.
This speaks to the fact that clients' IT needs are evolving. They are inching away from having a clearly defined line of IT vs. cybersecurity solutions, to a transparent one, as both requirements are equally as important and intertwine.  
"The changing cybersecurity landscape has a direct impact within our clients and prospects, as they are bracing for increased cybersecurity litigation and regulatory changes," says Paul. "Company stakeholders are feeling increasingly exposed to cybersecurity risk, and have become aware of the changing regulatory landscape." 
Paul adds that in terms of forward-looking growth, he is seeing a demand from Align's client and prospect base to have predictable IT solutions. Firms want to leverage a predictable cost model to efficiently manage budgets. But, more importantly, they want to leverage providers that can deliver technology solutions that make them more efficient and solve business problems. This speaks directly to growth in the new hybrid workforce and changing cybersecurity landscape.
Mergers and Acquisitions
We asked if companies engaged in any merger or acquisition activity in the previous 12-24 months. Of the 501 winners, 23% acquired one or more other companies in the last one to two years. This speaks to the high volume of M&A and private equity activity in the channel. 
Looking ahead, 40% of our 501ers are looking to acquire one or more companies, and 2% are looking to sell. So basically, we have a 58% status quo here. We asked our experts what this means, and what the possibilities are. What might this landscape look like in the next year or so?
"I have seen a feeding frenzy of demand within the private equity industry looking for both growth models; recurring revenue opportunities and investments," says Paul. "The industry is so diverse. Because of this, it presents tremendous opportunities for PEs to consolidate as well as potentially leverage the volatile financial landscape. This is particularly true taking into account a possible recession in the future. I have seen both opportunities for each type of MSP, especially the top three strategies of the majority of the managed service providers that exist (geographically-focused, industry/vertical-focused, and generalist MSP which will try and leverage any market opportunity)."
Bridging the Skill Gap
Tatham stresses the need to improve their skill sets. 
"It's all about filling in the gaps," says Tatham. "MSPs that don't have hardware skills need to get them. Otherwise those with hardware capabilities are going to take their lunch. On the flipside, VARS who are now becoming MSPs who already have the hardware skills, need more MSP skills. Therefore, you can see quite the convergence happening here. You can see it happening in the communications channel, you can see it happening in all in the security business… everything is merging together. Looking ahead, therefore, there are going to be roll ups going on all over the place. The collective private equity space is already licking their lips, itching to put all of these things together and create a bigger customer base, and a bigger skill base. I think that you're going to see a huge amount of M&A activity going ahead. The barrier to entry to become an MSP is not huge."
Amber Bardon harkens back to staffing challenges and the great resignation as significant factors in how M&A activity will play out. 
"Competition for quality IT staff is tough. Smaller companies can no longer afford to attract and retain the talent we once could," says Bardon. "It may be easier and make more sense to acquire an organization and their resources than to go to a new market and attempt to build from scratch."
Valuation Definition Is Changing
"The way MSPs are valued is very different now," says Patel. "I'm constantly asking "are you ready to sell?" Being in the acquisition space, the biggest aspect of this is that you have to pay attention to your valuation."
Patel says that how Fifosys values organizations has changed as well. The company will give a business a different multiple based on the breakdown of their managed services. 
"So if it's just backup services, I'm going to give them half of their recurring revenue," Patel continues. "If it's just support services, which…
…is all primarily 95% labor, I will give them one times the recurring revenue. If it's security, for that part of their recurring revenue pie, I will give them four or five times. So, it's the clever companies that will flourish here. That's what I see the valuations being based on moving forward."
Looking Ahead
The MSP 501 has grown from a competitive ranking list into a full-fledged community, complete with targeted market intelligence reports to help companies benchmark themselves against their competitors. 
This year's list once again attracted a record number of applicants, making it one of the most competitive in the survey's history. Winners are being recognized on the Channel Futures website and will be honored at a special ceremony at the Channel Futures MSP Summit + Channel Partners Leadership Summit, Sept. 13-16, in Orlando, Florida. 
Throughout this week are announcing the 501 winners in groups of 100 (broken up in two groups of 50 throughout the day) on channelfutures.com. Check back throughout the week to see where you place. The top 100 will be revealed on Friday, June 17.
Congratulations to everyone who can say they're a 501er this year!
Free Newsletters for the Channel
Register for Your Free Newsletter Now
You May Also Like
---
Channel Futures Leadership Summit

Sep 16 - Sep 19, 2024
Sep 16 - Sep 19, 2024
The strength of the channel is undeniable as we saw at our record-breaking Channel Partners Conference & Expo in Las Vegas. As the landscape of the channel continues to evolve with M&A, emerging partner models and the race for recurring revenue, IT and communications vendors are doubling down on their partner programs as they seek new avenues for growth. As a result, channel leaders have to be more agile than ever to stay ahead of the curve. At Channel Futures Leadership Summit, current and future leaders will come together in sunny Miami to connect, learn from one another, collaborate and hone their leadership skills. Get notified when registration opens for 2024.
Get Notified