Microsoft's Gavriella Schuster: Channel Influencer of the Year
Microsoft's Gavriella Schuster: Channel Influencer of the Year
Gavriella Schuster has CEO Satya Nadella's ear and the reins of one of the world's largest channel programs.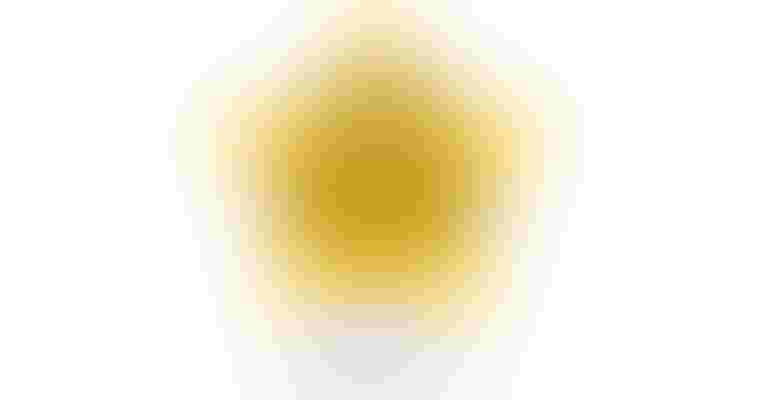 **Editor's Note: Channel Futures and Channel Partners, in conjunction with our Spring 2018 print issue – available here via digital download – this week named Microsoft's Gavriella Schuster our "Channel Influencer of the Year."**
You might argue that holding the top channel chief slot at a $290-billion multinational tech vendor, with the granddaddy of partner programs, makes you a shoo-in for stature and influence in that community — and you might be right. But one thing you don't hear when talking with Gavriella Schuster, corporate vice president, Commercial Partner Channels & Programs at Microsoft, is any hint of complacency.
Schuster has been considered Microsoft's channel chief since July 2016, when she replaced Phil Sorgen, who held the top slot for just over two years. At a time when disruption is running rampant in the IT industry, with vendors, channel partners, distributors and customers trying to find their "new normal," Microsoft's partners, many of whom are struggling to evolve their businesses, say Schuster's leadership style has earned their confidence.
"She's the right person at the right time," said Randy Steinle, vice president of Onsupport Corp., a technology consulting firm based in Austin, Texas, and president of the U.S. chapter of the International Association of Microsoft Channel Partners. The IAMCP is an independent global organization of Microsoft partners, mostly small and midsize firms, with about 2,300 members globally and 700 in the United States. The word from IAMCP leaders, Steinle said, is that Schuster is making the right moves.
"She's personally engaged, she shows up, she shows her support, and that goes a long way," he said.
That trust is critical given major changes taking place in Redmond. Schuster describes Microsoft's revamp of its commercial sales program, an effort known as One Commercial Partner, as "the biggest change that the company has made to its sales model in more than a decade." The OCP initiative, formally introduced in July at the company's annual Microsoft Inspire partner conference, upended the way the company works with its channel.
Gavriella Schuster
Gavriella Schuster
Sure, change is a constant in technology. But OCP is a huge reshuffling, and partners haven't seen all the cards yet.
"We're having the conversations, hearing about the layoffs and restructuring, people moving into different positions, and that has a lot of partners anxious as we try to figure out where we'll fall after this," Steinle said.
If that sounds like a lot of upheaval, you're right. Now add in the sudden and unexpected departure in December, after less than one year on the job, of Ron Huddleston, who was picked to head OCP. But here's the thing: If partners are any more rattled now than before Huddleston's departure, they're not saying so — maybe because Schuster was immediately tapped to replace him.
Shaping Up for the Job
When she was named corporate vice president, Microsoft Worldwide Partner Group (WPG), in 2016, Schuster stepped into the coveted global channel chief position after serving for just over two years as the general manager, Worldwide Programs and Marketing. But she's also a 20-year Microsoft veteran who has held 14 jobs at the company in several groups, including Microsoft's Cloud and Enterprise Business, and in positions that run the gamut from sales, marketing, product management, licensing and pricing to services, training and certification to customer operations, with most roles touching the channel.
Clearly, she's earned her Microsoft pedigree. A good thing?
Back in 2013, when embattled Microsoft CEO Steve Ballmer announced that he would step aside, the business world was certain that only an outsider could fix the bevy of problems — strategic, technical and cultural — that ailed the stumbling technology giant. CEO Satya Nadella, at the time of his appointment a 22-year Microsoft veteran, proved them all wrong. And Schuster, like Nadella, has come out right-side-up after years of hard-fought transformation at Microsoft.
"She's indoctrinated in that velocity, that wave, that came up to save Microsoft," said Larry Walsh, CEO and chief analyst at The 2112 Group.
A guide issued by The 2112 Group listing "10 Strategic KPIs for Channel Chief Success" highlights the attributes necessary to make channel magic happen — that is, to assemble a diverse group of partners, bring value systems together and create lift that results in a positive return to the company.
According to Walsh, to do that today as a channel chief you must be a diplomat and a leader, meaning you can get people to follow you; possess a sense of humor; be a tremendous listener; and, whatever your natural inclination, present an extroverted face to the world because good channel chiefs are rarely at home base. They're in partners' offices and meetings and are willing to step out on the stage, literally. Things they do well: Communicate in concise and simple terms to management about business and product road maps through a channel lens and translate plans back to partners. Constantly work on simplification to make programs more approachable. Broker relationships and be responsive to partner needs and concerns. From the partner perspective, a good channel chief knows how to charm end customers, can referee when partner-to-partner dealings get dicey and is willing to coach and mentor all those relationships because if the ecosystem stays well-tuned, everyone makes money and is more successful, engaged and relevant.
Schuster must also satisfy a demanding internal constituency, namely, Microsoft executives and sales leadership. Remember, while 95 percent of Microsoft's commercial revenue comes through partners, the company has a large consumer base and a diverse product portfolio. According to BusinessWeek, 28 percent of revenues come from Office, 22 percent from Windows Server and Azure 11 percent from Xbox and 9 percent from Windows; the remainder is a mix of ads, Surface hardware and "other."
A big challenge for Schuster is translating how the strategic business changes taking place at Microsoft impact partners. Foremost among those shifts is the move to everything running as a service, preferably in Azure cloud. Emblematic of that is how Redmond answered when we asked for a partner head count: "We can confirm that Microsoft has more than 64,000 cloud partners in its ecosystem, which is more cloud partners than AWS, Salesforce and Google combined."
There are, in fact, hundreds of thousands of partners, and the company said the number is constantly fluctuating and growing, with the Microsoft Partner Network adding, on average, 6,600 new logos per month. How do you manage that sort of scale?
"It's important for us to have clarity, to be transparent and to provide the inspiration, the view into the innovation for our partners," said Schuster. "To help them understand what is really important to the customer, to the market and to us." That includes not trying to be all things to all customers but instead to do "a few things really well."
Not so easy.
While OCP reduces the number of programs that touch partners, from 150 down to six core plans, and supports three key functions — build-with, go-to-market and sell-with — many partners are still left scrambling to figure out how to engage with Microsoft, and with whom.
Combine that with the business transformation being driven by Nadella, who announced a mobile-first, cloud-first world agenda just 52 days into his new role in 2014 and hasn't wavered. More recently at Microsoft Ignite, in September 2017, he asked the community to commit "to a world that's going to be made up of an intelligent cloud and an intelligent edge."
Viewed from ground level, most partners realize that Microsoft had to go all-in on the cloud, adopt a more open and integrated strategic vision and aggressively push partners to keep up.
They also realize, as an ecosystem, that some won't make the transition.
"People who were selling machines, hardware and software and running networks — it's challenging for them," said Steinle. "They don't make a living selling Office 365. You make a living coming up with creative solutions that work for people, that are specific to their business where you provide value, that you add on — that's table stakes now and not the end goal."
Schuster's take on the challenges Microsoft partners face? Not surprisingly, she couches it in terms of possibilities.
"I think that the biggest opportunity for partners is to rethink the way they sell technology and who they're selling to, because the buyers of technology have shifted," she said. Now, it's less often an IT sale than a chance to directly tell decision-makers how this service will make their businesses better, more profitable, more robust.
"Partners need to learn how to focus on the buyer, and the value proposition of the technology for that buyer, and think more expansively about what the solutions can do," she said. "The other thing that partners need to understand is, where is the value of their organization, and what is going to differentiate them?"
She reiterates the message some partners are, if they're being honest, getting tired of hearing: "There are a lot of commodity services, and many kinds of system integration services are not as required when people can buy point solutions that support them over the cloud."
Transform or Die
Another trend some are sick of, digital transformation, is also not going anywhere. Recent predictions from IDC report direct digital transformation investment will total $6.3 trillion for 2018 through 2020. By the end of 2019, worldwide spending will reach $1.7 trillion annually, a 42 percent increase from 2017.
For Microsoft, the digital transformation message is, "empower employees, engage customers, optimize operations and transform products."
The challenge is to get buy-in from partners, to reboot that ecosystem for the cloud, Schuster acknowledges. Key to that is enablement — ensuring partner firms can hire and retain the talent to keep pace with Microsoft's road map and leverage the innovation it provides, particularly around machine learning and artificial intelligence. On that front, Microsoft is adding education; connecting partners to deliver complete solutions to customers; and encouraging co-selling with inside sales teams, which are rewarded for working with partners.
That and more is spelled out in the new OCP operating model. Microsoft did two key things, Schuster said.
"One, we got clarity with [partners] that we're in four core businesses," she said. Partners are encouraged to help build solutions around modern workplace, business applications, applications and infrastructure, and data and AI.
"And two, we said, 'We're going to help you in three ways: We're going to help build your businesses, we're going to help you build your go-to-market and we're going to sell with you," she said.
That precision of message flows from Nadella, and Schuster admits that it's no accident she's been with Microsoft for as long as she has. Much of her time at the company coincided with that of her CEO, who's helped make Microsoft cool again.
"He has the ability to take complexity and simplify things," she said. "It helped me be a better leader as well because I appreciate the value of the clarity he provides, and the prioritization. I practice that myself now."
That's not all. In a recent Microsoft Partner Network podcast, "Building an Authentic Career," Schuster discussed other factors to which she attributes her success, such as understanding that no one person can do it all and that you need to bring others to your vision because, collectively, you can make something more powerful.
In other words, don't fall in love with your own ideas or think of them as proprietary.
"Contribute, build a vision and then bring other people along, scale through your partners, customers, investors," she said. "You need backing and support. Over time, you'll find it's bigger than yourself."
And, don't be afraid to challenge the status quo. No problem cannot be overcome, she said. You may just have to redefine the situation. If it still feels off track, you may have to re-examine, and take a few steps back. When necessary, acknowledge that you may have taken a wrong turn.
Finally, take your vision and drive it to execution.
Bottom line, Schuster's earned the respect of Microsoft's diverse partner base. Combine that with her long tenure and experience at Microsoft, her stick-to-itiveness when it comes to being authentic, and what she sees as the three constants that anyone, partners included, can use to cultivate leadership skills — think like a customer, understand both the mechanics of how technology works and the real business needs of the customer, and know your strengths and weaknesses and what conditions you need to be successful — and you'll understand why Microsoft's global channel chief is our Channel Partners and Channel Futures 2018 Channel Influencer of the Year.
You can hear more from Gavriella Schuster when she presents her keynote speech, "Being Bold: The Next Big Thing," on Thursday, April 19, at the Channel Partners Conference & Expo.
Free Newsletters for the Channel
Register for Your Free Newsletter Now
You May Also Like
---
Channel Futures Leadership Summit

Sep 16 - Sep 19, 2024
Sep 16 - Sep 19, 2024
The strength of the channel is undeniable as we saw at our record-breaking Channel Partners Conference & Expo in Las Vegas. As the landscape of the channel continues to evolve with M&A, emerging partner models and the race for recurring revenue, IT and communications vendors are doubling down on their partner programs as they seek new avenues for growth. As a result, channel leaders have to be more agile than ever to stay ahead of the curve. At Channel Futures Leadership Summit, current and future leaders will come together in sunny Miami to connect, learn from one another, collaborate and hone their leadership skills. Get notified when registration opens for 2024.
Get Notified