Meet the Channel: Kevin Souers, Revenew
Meet the Channel: Kevin Souers, Revenew
This week we chatted with Kevin Souers, chief technology officer of Revenew, a digital marketing management platform for the IT channel.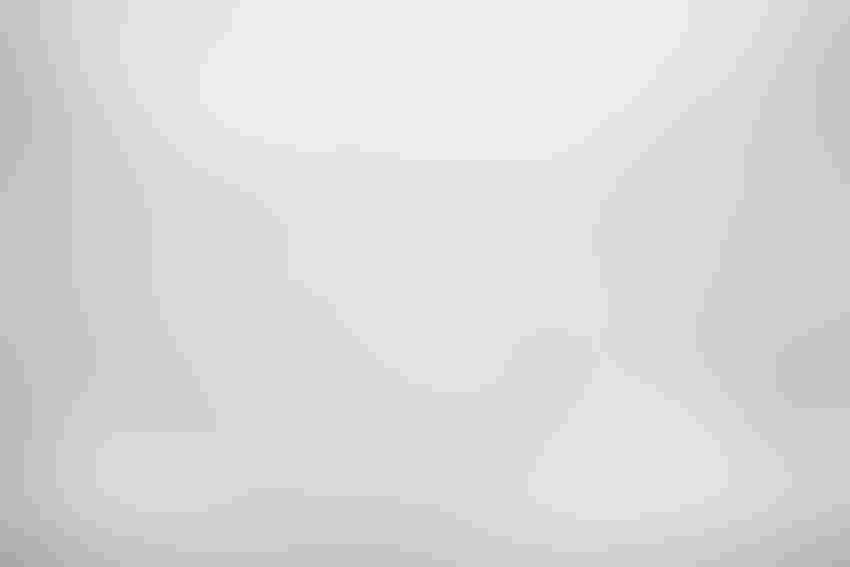 This week we chatted with Kevin Souers, chief technology officer of Revenew, a digital marketing management platform for the IT channel. Souers has worked with Revenue for the past six years, and is also currently the chief product officer for Aprimo, a Chicago-based marketing software and applications company.
TVG: What are the biggest changes that you've seen in the channel throughout your career?
Souers: Back in 2010-2011, which is what I would call "First generation" channel marketing automation, you could get away with doing integrated email campaigns, maybe some content syndication, some social syndication, as well as telemarketing. That was a pretty reliable way to generate leads, and you could give that toolkit to the partners and allow them to use that toolkit. Concierge services were a reality, but they could be relatively effective.
In the last three years with the native mobile behaviors that are going on, the ability to get your name out and attract leads has shifted unbelievably, and the techniques needed now for precise targeting to precise messages is primarily what enterprise marketers do. My belief is that it's no longer good enough to give partners just a toolkit and say, "Go to town with some simple templates, and maybe slap your logo in the top left corner."
They have to be executing really sophisticated campaigns that they don't necessarily have the capabilities to understand at depth.
TVG: Tell me about how the buyer's journey has changed, and how quickly it happened?
Souers: I can't speak for everyone. We do not reach out anymore to everyone. I don't want to talk to anyone until I have self-educated myself on what I'm looking to buy because this could be system implementation, this could be stereo speakers. We don't reach out as buyers now, and again, this isn't just to blame the Millennials, but certainly Millennials are like this because they grew up with smartphones. They're reaching out later in the stage, when they're already educated. Now, the problem is is if you're not out there digitally in that early stage you're not able to be found.
TVG: What is it that most people don't understand about SEO (Search Engine Optimization), PPC (Pay-Per-Click) and global search?
Souers: We don't believe that SEO can be done effectively. The only way for local SEO to really work is if that local partner's name gets in there, or if they type in the city that they're looking in. The other thing is, we try to serve as a compliment to enterprise marketing, not a competition, and you have duplicate content rules for Google that say, "If you're pounding out your content across a thousand sites, trying to get local guys get traffic, you're going to compromise your own ranking."
When we talk about PPC, I think the story I always like to tell is one of the first healthcare IT companies we worked with. They had a product name, and they allowed VARs to use MDF funds to fund PPC. We took a look at the name of the product and the cost per click…it was $15. That was a ridiculous cost per click back then.
Every other single long-tail search term, we were cleaning up at $4.50. The reason was all these guys thought they understood PPC, so they gave $1,000 a month, or $2,000, or $5,000 a month to their local guy to generate their traffic. The local guy said, "I want to put in the name of the product with no geo restrictions, and everyone competed with each other. The reality is, if as a VAR you put in the name of the brand or the name of a specific product as your target PPC click … you're competing against the brand. You're competing against all the brand's competitors that are probably using all the same search terms to try to steal from the brand.
You're just a little guy with a little budget, relatively speaking, and even if you win that click, the person who put in the branded keyword was probably looking to go to the branded site.
The key to the local guy in PPC is to find the niche set of terms, whether it could be long tail or short, that identifies…a high tech B2B, specifically. That to me, is the secret, and that's why I say, "You really can't spend a specific solution or a specific skew because there's just not that many searchers. At least, not the right searchers that are primed to start a business relationship with you, or identify themselves to you."
TVG: What are the metrics that partners should be paying the most attention to when it comes to their marketing efforts?
Souers: Historically, it's always been leads and cost per lead. But if you look at the behaviors that are happening upstream, a lot of times you're getting engagement rate with your campaign.
We're big fans of saying, "What's working on every single piece of digital that goes out?" What's your engagement rate? What's your average time on site? What are they clicking? What are they not clicking? You use that aide to tell you that people are actually interacting with your message, so when you get those people in the know you're at least getting some engagements.
We use the metric of cost per engagement, which is frequently used by Facebook and Twitter as well, or else you're just wasting your time. If you're not getting engagement with that content, and the lead flow isn't what it used to be, then you know this campaign's no good, and you generally know pretty fast if you're running it in an automated way. You can make adjustments before budget gets wasted.
TVG: What is the one thing that you would fix about the channel if you could wave a magic wand?
Souers: I think, ultimately, what frustrates me is that channel marketing has to be a key part of the enterprise marketing portfolio. For years it has sat on an island, and channel partners are valuable in the marketing sphere, and no one ever thinks about it. They throw MDF and go about it. They say, "Oh, they can do what they want, locally," and it's completely disconnected. I believe that CMOs–and especially companies that have large channels–should view those VARs, those ISPs, those ISVs as absolute assets that can be used in the enterprise marketing strategy.
TVG: Conversely, what excites you the most?
Souers: The thing that excites me is that these disparate techniques are coming together, and we're starting to get a better view of even anonymous customers. It probably freaks some people out in terms of privacy, but that's the reality. It's such a sophisticated ecosystem out there, but these things are tying together.
TVG: what are the big trends in Channel MarTech that we'll be seeing in the next couple of years?
Souers: It's really closing the loop. It's seamless integration from that enterprise marketing landscape into localized markets and into ad tech. And this is all done through integration. The innovation occurring on that front line is really exciting. We'd love to say some more ad tech would come online, to also be consumed. Obviously, enterprise marketers have more to choose from, but ultimately, that ad tech needs to not only be effective, it needs to be able to be centrally controlled so that it can be scaled for an entire channel ecosystem.
TVG: For a small partner without many resources to devote to marketing, where should they focus to get the most bang for their buck?
Souers: You have to have an expectation in this day and age that your brands are going to support you here, and don't be too concerned if you're small. If you want growth, they have to give you the tools, and it can't just be a toolkit that says, "Good luck with this. Here's some files that you can download, and a guide sheet. Do it on your own." It has to be, "What can I opt into, even if I'm not one of the huge guys? What are you providing me to at least get my name out there? Or tell me some basic stuff to do to get my name out there? What's your message to the customer?" Obviously that's a biased answer because that's the world I live in.
TVG: Is there anything that I haven't asked you about that you think my readers need to take away from this article?
Souers: You know, they probably know this, but with the explosion of vendors, the vendors are our customers. We always like to say, "Vendors are customers and VARs are the assets." If they don't play, we might as well not exist.
The power they have, they're actually in an amiable position because they have all these vendors to choose from. There shouldn't be a low man on the totem pole. Something should be done for the entire channel ecosystem, and the big guys know this already. They got power with the vendors, but that mid-size, those up and comers, man, that's where the excitement is, that's where the energy is. And with this shift in Millennial buyers, they're not necessarily whetted to the historic huge guys in the local channels, right?
They're willing to go with these mid-market guys. They have a tremendous opportunity, but you got to get to them. Unfortunately, these new buyers don't identify themselves as readily, so you've got to find a way to get to them, and they're not necessarily going to come to events like they used to. They're not going to download your white paper every time you send them an email. So how else are you going to get your name there? Focus locally first. Really concentrate your digital efforts there, rather than casting a wide net and hoping for the best.
Free Newsletters for the Channel
Register for Your Free Newsletter Now
You May Also Like
---
Channel Futures Leadership Summit

Sep 16 - Sep 19, 2024
Sep 16 - Sep 19, 2024
The strength of the channel is undeniable as we saw at our record-breaking Channel Partners Conference & Expo in Las Vegas. As the landscape of the channel continues to evolve with M&A, emerging partner models and the race for recurring revenue, IT and communications vendors are doubling down on their partner programs as they seek new avenues for growth. As a result, channel leaders have to be more agile than ever to stay ahead of the curve. At Channel Futures Leadership Summit, current and future leaders will come together in sunny Miami to connect, learn from one another, collaborate and hone their leadership skills. Get notified when registration opens for 2024.
Get Notified