Lenovo's New North America President Plots Growth
Lenovo's New North America President Plots Growth
The former AMD head of OEM sales recalls that before Lenovo tapped him as president for North America and SVP of its PC and smart-devices group, he was eyeing from the outside how the company could better monetize its technology. He says his strategy is starting to show results.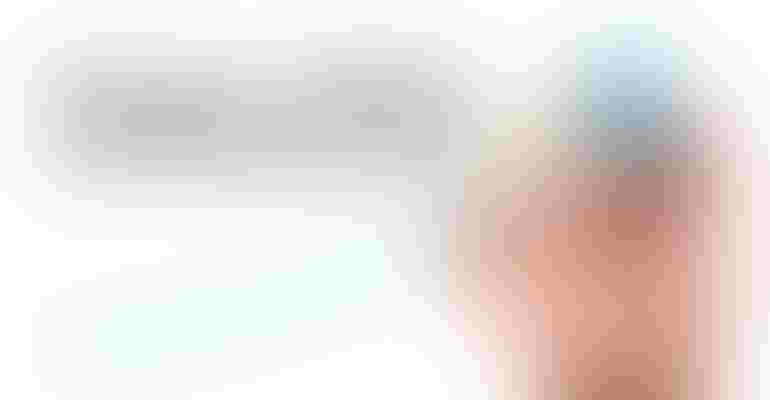 Lenovo's channel and field sales organization has undergone a major shift this year as the company looks to regain its footing in the U.S. PC and devices market and make a larger impact in the data center. Just as channel chief Sammy Kinlaw left Lenovo at the beginning of the year and was replaced by Rob Cato, the company tapped AMD veteran Matthew Zielinski as president of its North American business and leader of its PC and smart-devices organization.
As general manager and head of OEM sales at AMD, where he spent 12 years, Zielinski came into the company in January with a fresh view on how to reinvigorate Lenovo's struggling PC business. Channel Futures sat down with Zielinski in New York City, a day before last month's Lenovo Transform 2.0 event.
Channel Futures: Why did you decide to leave AMD and join Lenovo?
Matthew Zielinski: I always followed Lenovo when I was with AMD, and frankly, from the outside, I saw an opportunity to really monetize the potential of what the company could do in the backyard of much larger competitors. As much as Lenovo wasn't an underdog on a global basis, we were clearly a distant No. 3 in the PC space in North America. And that, to me, was very, very intriguing. I knew that with a couple of tweaks and fixes, and some rebuilds, that we [could] make a significant impact here in North America. And so I took the plunge and I absolutely have no regrets whatsoever.
CF: What were some of the first things you did to help boost Lenovo's share?
MZ: My first priority was to set a new North Star and create a more simplified strategy. The other thing I wanted to do was focus on what we called "unleashing the beast" that was the full potential of the people in the organization and what the products could do. And then along with this was to set a business metric.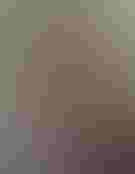 Matt Zielinski
Matt Zielinski
CF: What metrics did you set?
MZ: We set out a course to take 25-50 basis points of market share sequentially until the end of time. Right out of the gate, as we closed our first fiscal [first quarter] calendar or calendar Q2, not only did we take a quarter-point or a half-point, but we took about a 160 basis points of share, sequentially. And it was all done the right way. There was good progress made in corporate, good progress made in public sector, good progress in consumer, all very organically done. Inventories are frankly at an all-time low level, but we're really pleased with the progress that we've made very early on. 
CF: Where have you seen the most significant progress?
MZ: IDC specifically called 300 basis points of share increase, sequentially. I believe we've got our consumer business back on the right trajectory, as that business was certainly up sequentially. From a public-sector standpoint, we had a good business in K-12, but I think if we had planned it a bit differently, we could have done even better. I'm looking forward to comping our K-12 numbers up next year. And our acquisition rates in corporate have been very healthy. As part of our "beast" metrics, we wanted to take 50 new logos every single quarter. In the first fiscal quarter alone, we took 65, with over $300 million of new value. And that's obviously a metric we want to take in comp every single quarter. Canada is another area where we're very focused. Our desire is to be the No. 1 PC brand in Canada within three years. That business grew significantly last quarter. One area that we're very focused on there is our consumer business, which historically has been a bit anemic, at less than 5 percent of the market. We did take some share sequentially, but we're very bullish, and with the holidays coming, that we will deliver with our desire to be at least 10 percent of the consumer market in the very near term.
CF: Any product lines that have been particularly strong?
MZ: Workstations are a strong area of focus for us. We saw that wasn't as strong for us in the first calendar quarter. We saw some pricing pressures relative to our competition when I believe they were doing some inventory flushing and fire selling. We're not going to participate in that. We'll wait for that to relax a bit and I think our business will be up to the right once again. And then we just announced our P1 workstation, which I believe fills a decent gap we had in our portfolio on the mobile side, and I think that will be a huge progress to keep us on the share that we were previously and workstations. 
CF: Do you see the workstation market showing increased growth?
MZ: Absolutely. We're going to focus more on workstations. We have in the past, and that has really been paying off in the last year or two years. Again, I think the portfolio is very well dialed in and we have had some monumental wins with some very, very large customers. As part of what we've done with our new program stack, we've tried to invest in products that are important to us. Workstations are exceptionally important to us. And I think just a focus that we've put on there with the partner community has also been very, very accretive to our overall business. 
CF: What is driving workstation growth?
MZ: There [is] certainly workload-centricity that [is] driving … the workstation business north for a lot of different reasons and we're just trying to plug and participate in some of those. Virtual reality is a great example of having a unit there to drive an AirVR experience. 
CF: What efforts have driven the sequential share increase in North America?
MZ: A very, very crystal-clear direction. It's easy to get suffocated by a couple of dozen priorities, but when you have very few priorities, you can put a lot of wood behind that smaller subset. I think it has been just the maniacal clear focus and execution on things as simple as acquisition of corporate, to do things as simple as how we've executed it in K-12, without a doubt. Also, the way we have been very design-centric and our approach in consumer, historically speaking, where we're really trying to keep and grow our business with our biggest retailers, but also expand. We're really starting from scratch with some of our smaller retail partners that are engaging with the channel and distribution and servicing. Some of our long-tail retail efforts have been very, very critical. 
CF: What is the correlation there with your commercial channel?
MZ: With our channel, we sort of had a Band-Aid program in place leading up to July, but I do think getting more visibility of our new program, that the vast majority of our partners would argue is a good program. Our partner community is now more eager to sell and embracing of Lenovo than in previous years. 
CF: Can you point to changes that have helped them become more eager?
MZ: A few things. No. 1 is we've made it such that it isn't an egalitarian approach to our partner community. We are charting a clear path for authorized partners to become silver partners and for them to become gold partners and ultimately to become platinum partners. And obviously as you go up that stack, there's additional investment, there's additional direct engagement from direct sellers and true salespeople that are engaging, looking to drive the business north once again. The next step is that we have made sure the financial recipe is dialed in the right way. While there's always room for some small tweaks there, the early feedback has been positive. However, that doesn't mean we're not going to put investments out there for additional opportunities. But also, we have improved ease of doing business with us. At our Accelerate partner event in Las Vegas, we had dozens and dozens of people involved in roundtables with us very early on. And the early feedback was that we've lost our way in terms of being easy to work and they said our speed to price is worst in class and our dealer registration process makes zero sense. 
CF: How did you respond to all that negative feedback from partners?
MZ: We've put a partner auto-quote tool in place to make sure that our speed-to-price metric is significantly improved. It's still early but we believe we've cut that time down with something that's much more appealing — within a day to two days in response times. And then the dealer-registration process is revamped in a way that the decision-makers on the dealer-registration platform are those closest to the field versus having an inside body that had a minimal context for who should be awarded a deal-reg and who should be the person making the call.
CF: Are you looking at new opportunities for partners to up-sell other services such as Microsoft's "modern desktop" initiative or desktop as a service?
MZ: We have a pretty good level of diversity among our partners that can embrace DaaS and alternative offerings. It's not for every partner. There are certainly many opinions out there on whether "as a service" is a good thing or a bad thing, but I certainly think we've got a very robust partner community that is ready to address customers that are keen to look at those offerings. 
CF: Do you have your own philosophy on as-a-service?
MZ: It really depends. Sometimes a partner will utilize our services offering or as-a-service offering, or sometimes they would prefer to do their own. And so certainly, larger customers have engaged directly with large as-a-service offerings. But for the smaller and midsize companies, it varies, and it's really what's best for the customer in their capex and management profile. 
CF: Are you finding that the worst of the PC growth slowdown has passed?
MZ: We're in stable growth mode as a as an industry. I think there [are] obviously various tweaks by segment [and] by geography, but there's clearly a nice tailwind in North America. Some of the data forecast PC sales to be down 3 percent year-on-year and that's turning out to be more of a swing of up 3 percent year-on-year. And much of that is coming from the Windows refresh cycle. We don't think that's complete yet by any stretch of the imagination. So that will continue to be a nice tailwind through next year. We have a significant amount of headroom in the overall PC space that we're going to definitely be chasing. 
CF: Where do you see the biggest opportunity to pick up share?
MZ: If we were to talk about late this year into next year, areas of focus for us are certainly a continued expansion in SMB. Truly midmarket is going to be an area that we're going to attack next year both with our partner base as well as augmented additional resources. And as I mentioned earlier, K-12 is robust for us in public sector but we have a significant push ahead with state and local government as well as higher education. You know there are still more logos to take in corporate. I think we have an enormous amount of headroom in consumer as we get into next year. We're not at the 20 percent mark and I think that's certainly an aspiration for us. And then Canada you know, we've kind of talked about that earlier. 
CF: How much effort are you putting into the Chromebook market?
MZ: We're in it to win it for sure. I think Chrome is obviously big in K-12. That's booming and that will continue to boom, and we'll take it to the next level next year. I don't think Chrome is going to be isolated to the K-12 space at all. I think there's tremendous headroom for us in consumer. There'll be more offerings from us in the consumer space this year and there's interest in enterprise for Chrome just based on its ecosystem. 
CF: Given the fact that you spent 12 years at AMD, how much are you looking to extend its processors into your various lines?
MZ: Look, even before I even arrived here, AMD was a key offering in our portfolio, which I think is very important. You know Intel and AMD are both very, very important partners to us.
CF: How is Lenovo breaking them out into the PC portfolio these days?
MZ: North America always had a decent mix of AMD in consumer. I don't work there anymore but they make very good processors. We'd be doing IT buyers a disservice if we didn't offer them an equally as good solution or better solution or just a viable alternative for their business. So, AMD is something we are taking very seriously.
CF: How about ARM-based processors?
MZ: It is certainly something we're embracing in Chrome. There may be other offerings out there a bit later, but I think it's an alternative and I think has a lot of headroom as well. 
CF: It appears Lenovo is looking to go deeper into the conferencing space. Given the entrenched players, where do you see room?
MZ: In addition to getting into the core space, there are two problems we can address. One problem is reinventing the conference room and the second one is reinventing the classroom. If you just think about the conference room and some of the workplace environments changing with a lot more remote users, and think about the ability to start a meeting or a conference call, we have our ThinkSmart Hub products – the 500 and now the new 700 – that have seamless pairing and connectivity around just getting a meeting going, which you know for anyone that's worked remotely or been on a conference call in the last 10 years knows, that you probably lose up to 10 minutes trying to initiate you know your next discussion. So that I think is something that's resonating very well with our customers very early and that will definitely be a huge expansion for us into next year and beyond. 
CF: Since launching your ThinkSmart Hub system with Skype for Business integration earlier in the year, how is that product doing?
MZ: It's doing OK. Early progress, a lot of very large marquee wins. We also just hired a sales leader to lead a specialty organization. We're expanding with significant headcount there. It's in its infancy now, but it's something that we believe in significantly and something we are putting wood behind. 
And then the other thingg is certainly with our Mirage VR headset, which we were first to market with a truly untethered AR-VR solution, where in partnership with Google we're really looking to bring the field trip into the classroom and are seeing really good early feedback there out of just the health of the product, [and] the breadth of the product the experience we give students. As we go into next year and continue to sell that solution into K-12 schools around the country, that will be very interesting to watch. 
CF: Are there other new form factors, features or device types that you are focused on or see in the pipeline?
MZ: Certainly, we are putting a lot of focus on the new ThinkShield security feature we're launching at Transform. The second thing is sound, which is becoming much more important. It's certainly something we've gotten a lot of feedback from our customer base on, taking advantage of Dolby Atmos on our new Think lineup as well as on our Yoga new C930. Yoga was the first-to-market Ultrabook and has been wildly successful, but now we're redoing the hinges so that you have a basic convertible with a very solid speaker. And so think about thinner and lighter … [it] tends to mean tinier and thinner in sound. But this is certainly changing that, so I think you'll see that proliferate in the lineup. The second thing is in terms of the ability to Skype and microphone technology, a much cooler far-field microphone, so you can think of your business PC as a speakerphone instead of having to get you right up into it. I think here a couple of areas innovation. Smart homes and smart displays. 
We just released a smart display which is a beautiful product that's basically a Google Home, Alexa with display technology, also with a really good speaker in it that can be utilized. So far, sales are very solid and we're just starting to fill it, throughout various retailers around the country. And then there's materials innovation. We're starting to offer more real metal and real carbon. Keep your eyes open for that.
Free Newsletters for the Channel
Register for Your Free Newsletter Now
You May Also Like
---
Channel Futures Leadership Summit

Sep 16 - Sep 19, 2024
Sep 16 - Sep 19, 2024
The strength of the channel is undeniable as we saw at our record-breaking Channel Partners Conference & Expo in Las Vegas. As the landscape of the channel continues to evolve with M&A, emerging partner models and the race for recurring revenue, IT and communications vendors are doubling down on their partner programs as they seek new avenues for growth. As a result, channel leaders have to be more agile than ever to stay ahead of the curve. At Channel Futures Leadership Summit, current and future leaders will come together in sunny Miami to connect, learn from one another, collaborate and hone their leadership skills. Get notified when registration opens for 2024.
Get Notified