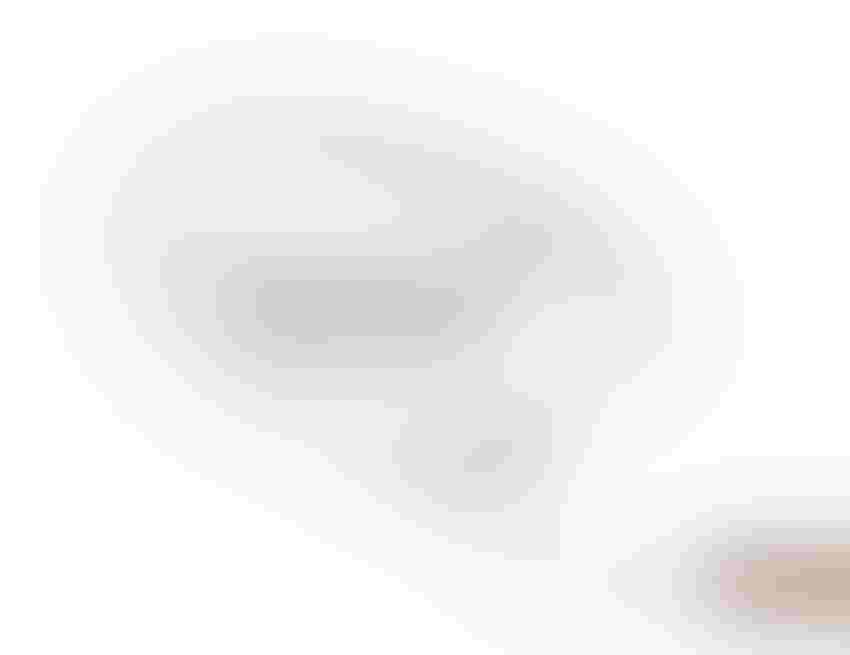 Younger cybersecurity pros are worried they'll be deemed redundant and replaced by automation.
That's according to Samantha Humphries, security strategist with Exabeam. The security information and event management (SIEM) vendor's virtual Spotlight20 conference was this week. The conference drew 700 attendees and a little more than 80 of those were partners.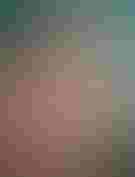 Exabeam's Samantha Humphries
During the conference, we sat down, virtually, with Humphries to discuss the latest trends with cybersecurity pros. Exabeam released its 2020 cybersecurity pros salary, skills and stress survey last month.
Channel Futures: Why are younger cybersecurity pros worried about automation replacing them?
Samantha Humphries: People understood that automation is a benefit and there are high levels of agreement there, that automation is a good thing to have in security. But when we asked how it may affect them personally, a lot of younger people did feel that it was potentially going to mean that they wouldn't have any work to do. And that was a big surprise because we were like, "OK, well, they get it and they get that it's important. But then they're worried. Still, a lot of the trial and the investigation work is being done manually … and if you're in the early stages of your career, it's quite common that that's the sort of work you'll be doing. And that's the sort of work that automation can then take away.
People aren't finding enough time for training. That's still a challenge. The training is happening, but it's not happening enough. People are still having to do training in their own time. They're doing a lot of manual work. They're not necessarily getting the training that they need. And one of the biggest reasons that people leave an organization is a lack of career path. It's almost a perfect storm in that is automation coming for me and I'm not being able to move my career forward in my organization.
CF: So their concern about automation is valid?
SH: If you think that your job is going to be manual work forever and then the automation is coming, then that's something I always refer back to Charlie and the Chocolate Factory. In the movie, there's a section where Charlie Bucket's dad loses his job to a machine. He works at a toothpaste factory and then he gets a job fixing the machines that replaced his job. It's a slightly strange analogy, but it's actually quite relevant because there are so many needs now for people who understand automation, people who can sit down and do that and plan out that work, maintain automation because it's never a one-and-done thing. You don't just go automated. You're always constantly looking for new opportunities to automate things. So I think there's a lot of opportunity there.
CF: So instead of fearing automation, they should embrace it and the potential opportunities from it?
SH: Not everything should be automated by any means. But certainly the repeatable, well-documented, well-understood processes that are kind of high-volume things like triage, and then also correlating information and putting that in front of a person to help them make a decision. That's a great use case for automation.
There's always more work than people can handle. That's the first thing. And then … we've now got this bring-your-own-home world that everybody's working in because we all kind of scattered to the corners of the Earth. The attack surface is now very, very different.
So if you've got a challenge of millions of alerts coming through every day, compounded by manual processes, being able to get to everything is …
… super difficult. So that problem hasn't gone away just now.
CF: What's the latest data in terms of gender diversity among cybersecurity pros?
SH: We saw a big uptick in women this year, which is great, really good to see. It's now 21% compared to 9% in 2019. So that's a good jump.
But we did also see that, on average, wages were lower for women, with the exception of Singapore, which is interesting. We looked at five different countries and the United States was the worst as far as lack of parity on pay. I think organizations need to do something to address that. You should be paid the same for the same work. Equality is very, very important there. But … this new working-from-home environment brings opportunities for more, not just women, but I'd say predominantly more women to potentially be able to return to work when maybe they've left to have families and aren't able to go physically to an office every day. You can be a bit more fluid with your time.
CF: Has Exabeam examined racial diversity and equity in cybersecurity?
SH: Looking forward, racial diversity is something I'd definitely be interested in looking at next year for sure. I think diversity comes in so many different formats. It's not just about which bathroom to use. It can be everything from say racial diversity through to diversity of thought. There are many different ways of of thinking about diversity. We have some great programs ongoing and … we're kind of digging into how do we support diversity within our organization and what does that mean.
But I think a lot of people, they definitely start with gender and move out to racial diversity. But you can go a lot further. It's been proven over and over again that a more diverse workforce gives you so many different viewpoints and is actually so much better for business. I think it's something that organizations do need to continue to look into and support diversity initiatives across the organization.
If you want to improve, move forward, find new things, new ways of doing things, diversity is so key to having that happen. Now, if you just have the same people with the same thought process and the same experiences, you can't change. You can't move forward.
CF: What are some of the things that Exabeam's doing to increase diversity?
SH: We start with something on the gender side. We've got something called ExaGals. It came about very early in the life of the company. And it was something that came down from Exabeam CEO and co-founder Nir Polak. It was very clear that it was something that was important to him — and he's a big proponent of supporting diversity. So ExaGals has been around for a long time in Exabeam years. And there's a lot of activity that goes on there through virtual volunteering, knowledge sharing, mentoring, an awful lot of things happening on the ExaGals side.
More recently, we've started something called Community, which is focusing more on diversity on a wider scale. So it's still in early days right now, but there's teams being formed. We're looking at data across the company. We're looking at some ideas that we've got of how to share news around diversity to give people different ideas and viewpoints. In addition, unconscious bias training is something that's come up. That's one that I think is is very, very important.
Cybersecurity Workforce Reaches 3.5 Million Professionals
This week, ISC2 released the findings of its 2020 Cybersecurity Workforce Study, including nearly 3,800 respondents across 14 countries.
The study reveals the cybersecurity profession experienced …
… substantial growth in its global ranks, increasing to 3.5 million people working in the field. That's 700,000 additional cybersecurity pros, or 25% more than last year's workforce estimate.
The research also shows a corresponding decrease in the global workforce shortage. It's now down to 3.12 million cybersecurity pros from just over 4 million reported last year. The data suggests that employment in the field now needs to grow by about 41% in the United States and 89% globally to fill the talent gap.
Job satisfaction rates among cybersecurity pros increased year over year, with 75% either "somewhat" or "very" satisfied.
However, the pandemic has prompted layoffs in cybersecurity.
Other findings include:
The average annual cybersecurity salary is highest in North America at $112,000.

Fifty-six percent of respondents say their organizations are at risk due to cybersecurity staff shortages.

Cybersecurity pros are concerned that security budgets will be impacted by revenue losses related to COVID-19. And 54% are concerned about personnel spending while 51% are concerned about technology spending.

Seventy-eight percent of cybersecurity pros who still need to work from an office say they are either "somewhat" or "very" concerned about their personal safety in relation to COVID-19.

Cloud computing security is by far the most in-demand skillset. Forty percent of respondents said they plan to develop it over the next two years.

Just 49% of those in the field hold degrees in computer and information sciences. That highlights the fact that many come from other areas of expertise.
Clar Rosso is ISC2's CEO. She said it's fair to say there's increased interest in the career path that cybersecurity affords.
While it depends on the organization, cybersecurity staff shortages can pose a risk, she said.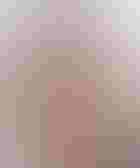 ISC2's Clar Rosso
"In an industry that still needs to add more than 3 million professionals, we expect that we'll continue to see a very competitive hiring environment," Rosso said. "Organizations will need to attract talent by offering career advancement paths, professional development opportunities and high salaries. They'll also need to reach out to a much broader pool of professionals from a wider diversity of backgrounds who have the core competencies that can be developed into strong cybersecurity skills."
Gone Phishin'
Is anybody phishing you? COVID-19 has prompted an avalanche of phishing attacks using automation. And real-time phishing proxies can capture and use multifactor authentication codes.
That's according to F5 Networks' threat intelligence arm, F5 Labs. Its 2020 Phishing and Fraud Report examines five year's worth of incidents. It also focuses on how the pandemic has impacted cybercriminal activity.
Key findings from this year's report include:
Phishing incidents rose 220% during the height of the pandemic compared to the yearly average.

The number of phishing incidents in 2020 should increase 15% year-on-year. But this could soon change as second waves of the pandemic spread.

The three primary objectives for COVID-19-related phishing emails are fraudulent donations to fake charities, credential harvesting and malware delivery.

Fifty-two percent of phishing sites have used target brand names and identities in their website addresses. The most common brand in the second half of 2020 was Amazon.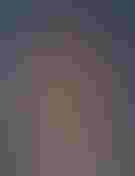 F5 Networks' David Warburton
David Warburton is F5's senior threat evangelist.
"The huge adoption of Office 365 has seen a great number of phishing sites emulate the login pages for the Microsoft platform," he said.
A greater volume of phishing emails and websites are well constructed because …
… of the use of phishing kits, Warburton said. Even low-skilled threat actors can deploy well-constructed and genuine-looking phishing sites.
"We've already seen two large spikes in phishing incidents, which closely correlate to various national lockdowns across the world," he said. "So we can certainly expect a similar trend. With news of imminent vaccines becoming available, staff and consumers need to be on the lookout for emails, [text messages] and social media messages which promise information about them."
User training and technology reflect and protect against these trends, Warburton said
Cybersecurity 'Standoff'
Offensive and defensive cybersecurity teams globally have come together to enhance their skills in The Standoff, an online competition format.
Top-tier offensive and defensive cybersecurity pros are battling each other in a mock digital city. It includes mock banks, utilities, airports, downtown hubs, IoT systems, cargo and public transportation, telecoms systems and more.
The competition started in the U.S. and goes through EMEA before ending in Russia. The Standoff is a collaboration of Positive Technologies, EPAM Systems, Microsoft, Cyber R&D Lab and Hack In The Box.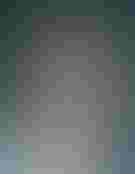 Positive Technologies' Vladimir Zapolyansky
Vladimir Zapolyansky is Positive Technologies' chief marketing officer.
"The Standoff marks the first full-fidelity city built by Positive Technologies," he said. "It features real infrastructure, 29 hacker teams, six defender teams and a fully operational 24×7 SOC. And it will live on. After this inaugural event, the platform will be available 365 days a year, enabling organizations to test their systems at any time. Creating this as a virtual event allows us to reach a wider global audience."
Computer systems manage every area of our lives, Zapolyansky said. And the digital world is becoming more complicated and expensive.
Cybersecurity pros know attackers can knock systems offline, he said.
"What we don't know is how that might happen and what to do when we notice that it's happening," Zapolyansky said. "What's needed is the capacity to game out attacks on services and systems, as well as train in countering attacks and fine tuning defenses."
Participants know where attacks start, Zapolyansky said. They also know how they play out and how they impact modern city infrastructure.
"The end goal is to allow us to understand what the protection techniques should be so that we can prevent attacks," he said. "In the real world, multiple attacks can happen at the same time, and this is also true in The Standoff. We reproduce these unpredictable scenarios and monitor them. The Standoff lets attendees share their experiences and gain valuable insights in achieving the core cybersecurity mission of making the world a safer place while strengthening trust in technology."
COVID-19 has drastically changed just about every facet of life, Zapolyansky said.
"In the cybersecurity world, we've seen an increase in activity by cybercriminals as the world moves to remote work," he said. "In today's environment, it's more important than ever to ensure systems are secure. And The Standoff helps companies to achieve this."
Free Newsletters for the Channel
Register for Your Free Newsletter Now
You May Also Like
---
Channel Futures Leadership Summit

Sep 16 - Sep 19, 2024
Sep 16 - Sep 19, 2024
The strength of the channel is undeniable as we saw at our record-breaking Channel Partners Conference & Expo in Las Vegas. As the landscape of the channel continues to evolve with M&A, emerging partner models and the race for recurring revenue, IT and communications vendors are doubling down on their partner programs as they seek new avenues for growth. As a result, channel leaders have to be more agile than ever to stay ahead of the curve. At Channel Futures Leadership Summit, current and future leaders will come together in sunny Miami to connect, learn from one another, collaborate and hone their leadership skills. Get notified when registration opens for 2024.
Get Notified