Kaspersky Lab NA Channel Chief: We're Focused On Moving Forward, Not Looking Back
Kaspersky Lab NA Channel Chief: We're Focused On Moving Forward, Not Looking Back
In a Q&A with Channel Futures, Jason Stein, Kaspersky Lab's vice president of channel for North America, talks about moving beyond the controversy that began last fall, and trying to get partners to move from selling products to offering solutions.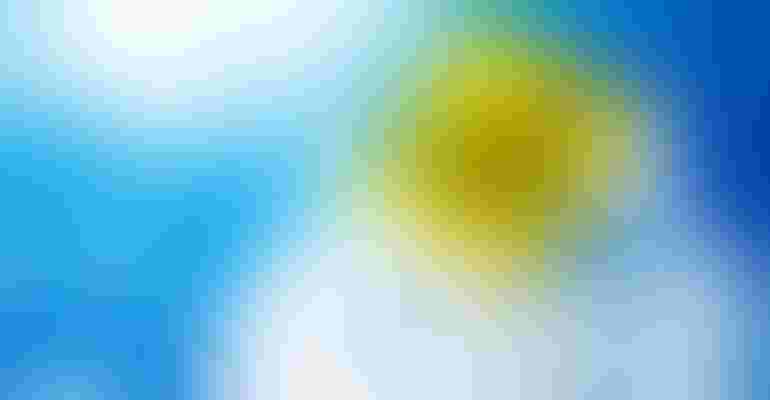 Kaspersky Lab's North America channel chief says most partners never wavered in supporting his company despite negative media coverage surrounding last fall's allegations that led to a federal ban on using the Moscow-based company's products within the U.S. government.
Jason Stein, Kaspersky's vice president of channel for North America, addressed about 80 individuals and 60 partners who gathered this week in Scottsdale, Arizona, for the company's Trusted Advisor Partner Conference. Company executives addressed partners' concerns and gave an update on the company's transparency efforts.
Just last month,Twitter announced it will no longer run ads from Kaspersky, claiming the company's alleged dealings with the Russian government violate its ad policies. Kaspersky still can post tweets on the site. The company's antivirus has been removed from all federal government computer systems, while its software remains on some contractor systems.
During the conference, Kaspersky announced that its global partner program for MSPs, which launched in April 2017, has reached 1,000 registered partners, including more than 400 partners in North America.
As part of its transparency initiative, Kaspersky plans to establish three transparency centers by 2020 — in North America, Asia and Europe. The centers will provide access to its source code for products, services and software.
In a Q&A with Channel Futures, Stein talks about moving beyond the controversy, and trying to get partners to move from selling products to offering solutions to their customers.
Channel Futures: What's the main theme/message of the conference for partners?
Jason Stein: We're strategically looking forward; we're not really looking to live in the past. We feel like we have great messaging. We've had solid media attention, which is fantastic and mostly positive this year. And I think we want to also encourage our partners to come to us and let us know what they need so we can meet them where we're at, while also having them embrace selling beyond just our traditional services, which has been endpoint or antivirus. So we've launched four products this year, with Office 365, a hybrid-cloud solution, our [endpoint detection and response], our [threat management and defense], and then we offered our new endpoint. And what we're trying to do is talk to partners about going to their clients and talking about a solution — and not product specifically. Today you need lots of layers of security to really protect organizations. It's not one specific product that's the end all, be all. We want to help them be more proactive, and the only way to do that is to continue to provide all of these different layers and assess all the different aspects of their business, from their cloud to their email, to their endpoints, to their [security operations center] and their threat reporting, with capabilities that we can give them. There [are] so many aspects to security, and frankly, a lot of our customers just aren't aware of all the different things that we bring to the table.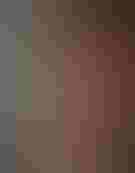 Jason Stein
Jason Stein
CF: Your theme while speaking to partners is moving from product to solution. Are there big challenges associated with this? Are many partners already moving in this direction for survival?
JS: You kind of have to to survive. You can't just sell one part of a solution. You used to be able to sell firewall and it was like a great wall, and you just kept the bad people out. And now you really need to have lots of layers of security to protect every aspect of your business. So what's interesting is that most of our partners are pretty technical and they understand it. The ones that truly embrace Kaspersky go wide and deep, and can embrace it that much [more quickly]. The ones who just try to be a general consultant that is going to give Baskin Robbins' 31 flavors to their client and let their client choose is probably least likely to adopt all the depth into anybody's portfolio because they just have too much going on. But I think the ones that have truly bought into all the things we're doing from a Kaspersky standpoint will be able to see the value with all the different products that we bring to the table.
CF: It sounds like solution means all encompassing when it comes to security.
JS: Depending on the IT, I would say 80-percent plus of all the companies out there are understaffed from an IT perspective and security is just something that is very tough. There [are] typically over 1 million jobs available on any website for cybersecurity because there [are] just not enough resources out there. So how do you truly have experts on staff to be able to help you in all aspects of your business from a security standpoint? The only way to do that is to have a partner like us. And the great thing is we have over 20 products built on one single source code. If you look at some of our competitors who have lots of different products, they're not built on one source code. It's hard to get them all to work together, where we'll just have one single pane of glass and they all work seamlessly together, and we help become an extension of the IT team to help them run the security standpoint.
CF: What have you been hearing from partners regarding the controversy that began last fall?
JS: The majority of our partners didn't waver at all. They know that we've been an ethical company for over 20 years and we've never helped any government to try and help advance their their cyberespionage efforts. All we do is protect governments. We don't show favoritism; we don't look at what type of attack is coming in or what company we're protecting. We just protect from attacks and our goal is to try and rid the world of all cyberattacks that are out there. So I think that's what's been great, is that our partners who understand technology know that we have one of the best solutions. It's the partners that deal with customers who may not be very technical who may get caught up in some of the noise because they don't understand technology. And what's most important is making sure that you're not in the media for having some cybersecurity breach because you tried to cut corners and go with an inferior product. And we do feel like we have the best product. One of the reasons we have the best product is because we protect over 400 million customers – 270,000 corporate customers – and the amount of data that we get really helps to protect other customers from all the threats that are out there, which is fantastic.
CF: Do you have news to share in terms of new opportunities for partners? Any opportunities they may not be aware of?
JS: When it comes to finance and you think about authentication, two-factor authentication and having the ability to have some of those types of products in your portfolio, not only would we add better layers of security, but in the financial world, we would save the customer money, too. It's said that within one year it would save them enough to cover our entire three-year contract, so imagine how much more they're going to save. There [are] lots of different industries and verticals that need a lot of different products within their portfolio, and it really just depends on what a company looks like from the way that they approach different aspects of their business. You have some that are very heavy adopters of SaaS – some are 90 percent virtual and adopt the cloud – some look at DaaS as a necessity, and others say, "I want just my computer in my office and everything's going to be in my office and those four walls." So you've got to be able to adapt and protect every customer no matter where they are. And that's one of the great things — our product portfolio has a lot of depth in it because it can meet different industries and different customers, and different partners where they are.
CF: What's the latest on Kaspersky's overall channel strategy? Has it been evolving along with industry and cybercrime/cybersecurity trends?
JS: We've tried to address every type of trend that's out there. At the beginning, when you think about next generation, our team saw it as more of a buzzword, and so they didn't embrace the term, but we've been doing next-gen for almost 10 years. And so now it's trying to help educate our partners and customers that we have a next-gen product that's as good if not better than any of the competition that's out there, and then just trying to make sure that everyone understands that we're looking forward, we're not looking back. Our strategy is to really sell that complete solution. So there is a lot of advantage to how we're approaching the channel and trying to support our partners, and meet them where they're at, but everybody is a different type of partner. You have a VAR, a large account reseller, MSPs who typically are more service provider-oriented, so we have a lot of different partners and trying to make sure that we're addressing all of their business needs is what's most important.
CF: There was talk on stage of partners becoming more involved in testing products, solutions. How can they benefit from this?
JS: Whenever we come out with a new product, we allow them to do a proof of concept for a beta … to identify a customer to use it internally. We try to do a really good job of enabling our partners, teaching our partners and then supporting our partners. And I have a lot of resources in North America, over 300, that we have at the disposal of our partners to help them in whatever capacity they need us to play in. Some are very self-sufficient and can do things on their own, and others say, "Here's Kaspersky," and they want us to do everything. So it really just depends on where a customer is and trying to meet them. Some partners absolutely thrive on it and have the engineering resources and the time, and we want those partners. Others are fine with where they are and they just want us to support them, tell them about the new products and then, as a new opportunity comes up, make sure that they have the right questions in place to be able to ask —and then we'll educate them. But we try to make sure that every partner that we have has gone through some sort of technical training on all of the different products that we're continuing to come out with. We do see a pretty decent adoption of our beta when opportunities do come out, and we're pretty flexible to make sure that our partners get to take the Ferarri out for a test drive.  
CF: What does the transparency initiative mean for partners? How will this benefit them?
JS: I think that they're more curious about all the different things that we're trying to do. We're not trying to hide anything. We have nothing to hide. We are showing our partners and the rest of the world that we've tried to cooperate and offer up our source code. We've talked about opening up the transparency centers so that it gives better peace of mind for anybody who has a shadow of a doubt, even though there's no need to, and so I think a lot of our partners are embracing it and saying it was never needed. But we're glad that you're taking those proactive steps to help our clients.
They're still establishing all the different perimeters in which partners or clients potentially could have access to certain aspects of those. So I don't think it's completely baked. I think it will be constantly evolving.
Free Newsletters for the Channel
Register for Your Free Newsletter Now
You May Also Like
---
Channel Futures Leadership Summit

Sep 16 - Sep 19, 2024
Sep 16 - Sep 19, 2024
The strength of the channel is undeniable as we saw at our record-breaking Channel Partners Conference & Expo in Las Vegas. As the landscape of the channel continues to evolve with M&A, emerging partner models and the race for recurring revenue, IT and communications vendors are doubling down on their partner programs as they seek new avenues for growth. As a result, channel leaders have to be more agile than ever to stay ahead of the curve. At Channel Futures Leadership Summit, current and future leaders will come together in sunny Miami to connect, learn from one another, collaborate and hone their leadership skills. Get notified when registration opens for 2024.
Get Notified