The CP List: 20 Ethernet Service Providers You Should Know
The CP List: 20 Ethernet Service Providers You Should Know
Ethernet service itself is becoming a very commoditized product.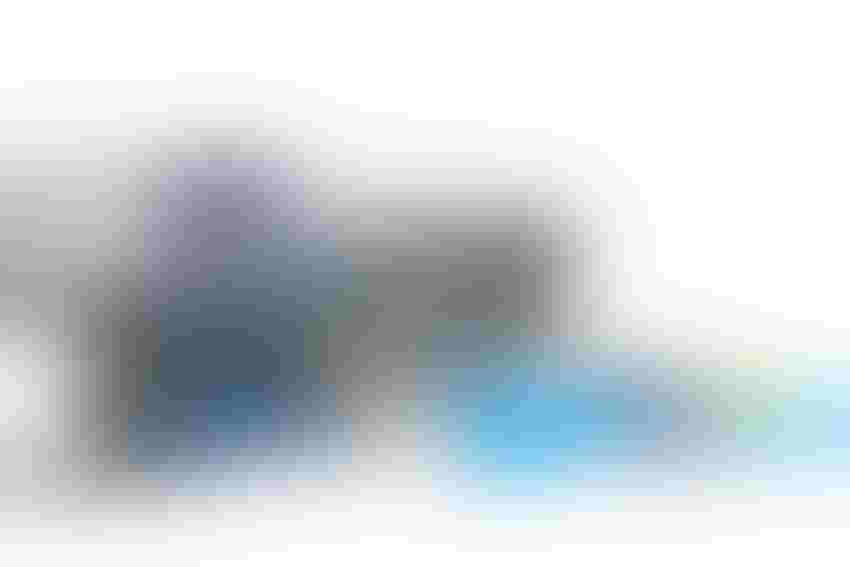 Ethernet service providers are operating in a highly competitive market and have to evolve to keep up with changing customer demands.
And market share can change suddenly depending on acquisitions. CenturyLink, for example, dominated the Vertical Systems Group (VSG) year-end 2018 U.S. Carrier Ethernet Services Leaderboard, dethroning longtime champ AT&T, because of its acquisition of Level 3 Communications.
Erin Dunne, VSG's director of research services, said the history of Ethernet and what defines a cutting-edge service provider has evolved over time.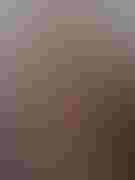 VSG's Erin Dunne
"When you went back many years to the start of this industry or market, a cutting-edge service provider was being able to hook folks up in a pretty decent amount of time, with a good service-level agreement, decent pricing and all those kind of plumbing-oriented type of issues that the service providers needed to address," she said. "That has changed. We've evolved now to a successful, cutting-edge Ethernet service provider [being] one that can address all of the basic requirements of Ethernet connectivity in a very large footprint."
If they don't have a very large footprint, they need to have very tight partnership agreements in order to bring connectivity to their customers, Dunne said.
"A cutting-edge service provider at this point now has moved up the stack with Ethernet services," she said. "Now they are offering cloud connectivity, interoperability to their MPLS service if they have it, dynamic services and those types of services, which is really what we're seeing now for cutting-edge providers. Let's take the table stakes of connectivity and then add on to that so they can have a differentiated service."
Kevin Rubin, president and CIO of Stratosphere Networks, said traditional coax and copper service providers have tried to deliver an "Ethernet handoff" to achieve faster speeds and compete with newer fiber technologies.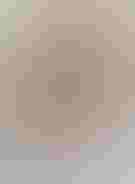 Stratosphere Networks' Kevin Rubin
"Small to medium-size businesses still prefer Ethernet handoffs – whether they're coax, copper, wireless or fiber – as traditional infrastructure costs can stay controlled," he said. "Cutting-edge providers are adding additional services – such as monitoring, security, and SD-WAN – to draw more interest."
Ethernet service itself is becoming a very commoditized product, said Patrick Oborn, Telarus' co-founder and vice president of partner experience.
"Where providers can really differentiate themselves from the others is the human wrapper and streamlined processes around the core product," he said. "Creating systems that allow channel partners to easily see where Ethernet service is available, to quickly quote it, to get paperwork back in a timely manner, to communicate early and often with the clients [and the channel partner] during provisioning, and to provide excellent customer service on the back end — those all combine to create an excellent customer experience."
There still are many Ethernet service providers that haven't yet caught on and "have the attitude of 'we built fiber here so everyone bow down, kiss the ring and sign up,'" Oborn said.
"There is enough competition now that companies have to do more than build their networks, they need to give a different compelling reason for channel partners to sell their product," he said.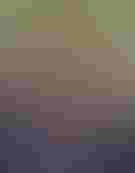 Clarify360's Kelly Ratcliff
Clarify360 CEO Kelly Ratcliff said when selecting a provider for a client's review, "we consider the geographic coverage of the internet service provider."
"This is especially important for wide-area networks that have an international component," he said. "Beyond reach, security is a growing consideration. Some security features are integrated into the network, while others may be add-on services. We look for internal security features from the provider as well. Additionally I'd add agreements with cloud providers. With the huge migration to public cloud services, our clients want to select a provider that is partnered with data centers in order to facilitate better cloud connectivity to the hyperscale cloud providers. Cloud connectivity has become a major consideration."
Based on feedback from Dunne, Rubin, Oborn and Ratcliff, and recent news reports, we've compiled a list, in alphabetical order, of 20 Ethernet service providers that are making the most of the current competitive landscape and charting success.
Altice USA

Listed on VSG's leaderboard "challenge" tier, Altice USA is the conglomeration of LightPath and Suddenlink, and LightPath has "always been a really good competitor in this market, being the fiber-based business arm of Optimum cable company and they've done very well," Dunne said.
"They target interesting businesses, they started in that Long Island tri-state metro area and had very lucrative porters," she said. "They targeted health care and financials, and have done a very good job with that."
AT&T
AT&T led the year-end 2018 U.S. Carrier Ethernet Leaderboard benchmark from 2005-2016 and now is ranked No. 2.

"There's a reason why those top six are ranked there," Dunne said. "They have sold a lot of ports and they have done it very well. And each one of them has a slightly different marketing style and deployment style, and they have done very well with that, selling either dedicated private lines or internet access service."
(continued on next page)
CentraCom

One example of a successful, innovative Ethernet service provider is CentraCom, a small company based in Utah, Oborn said. Like most Ethernet providers, it's a combination of several companies that have combined networks to achieve scale, and so it would be "easy to remain fragmented and hard to work with," he said.
"CentraCom is different; they took the time and went through the expense of carefully documenting their combined network, fiber routes and fiber endpoints so that quoting them now takes just minutes," he said. "They've loaded their entire inventory into the Telarus fiber mapping system, so all of our partners can see their assets, in real-time, right on their phones via the partner app. Once a price is requested from a partner, CentraCom's main channel manager, Carl Cornista, can usually analyze the situation and get back with a price in a matter of minutes. What's more, they can also call for same-day turn-ups if the schedule and situation permit, due to their flexibility and willingness to make the customer, and the agent, happy."
(continued on next page)
CenturyLink
CenturyLink is likely to maintain its dominance on the leaderboard benchmark, Dunne said.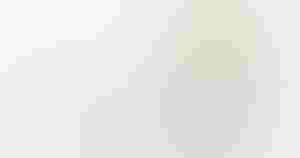 "Unless you saw a significant merger, my prediction is that at midyear when we publish this market share again, we probably won't see any shifts," she said. "Without an acquisition, and it would have to happen super fast, that means one of those providers there would have to significantly increase their sales to overtake the next one."
Cogent

Listed on the leaderboard challenge tier, Cogent has always been a "very interesting" Ethernet provider, Dunne said. Since the beginning, they have had a "very defined strategy and they haven't wavered from it," she said.
"That strategy is, 'We'll sell on-net connectivity only,'" she said. "They publish their list of buildings and their pricing, and it's very clear whether you can buy from them or you can't. They're not partnering, they're not going out of region; that's how they've done business. And they've done a very good job with that."
(continued on next page)
Colt

Ratcliff cited Colt as an innovative, nimble player in Ethernet services. It has extended its international network into the United States, launching connectivity services up to 100G and a range of wholesale services.
"They are a global provider; they do sell ports in all of the regions of the world," Dunne said. "They historically have been what I call a very large regional within Europe, but they have ventured out either via organic deployments or acquisitions into other regions."
Comcast

In December, Comcast announced a multimillion-dollar investment in the expansion of its fiber-based network in Washington, D.C., reaching more than 300 additional buildings and making the network more accessible to hundreds more businesses. It's ranked No. 5 on the leaderboard.
(continued on next page)
Consolidated Communications

Dunne said Consolidated Communications is a noteworthy provider. For the fourth quarter of 208, Consolidated reported Ethernet revenue increased nearly 7 percent year over year.
"2018 was a very productive year where we made great progress improving service levels and advancing our business and broadband strategy across our newly acquired markets," said Bob Udell, its president and CEO. "I am very pleased with our commercial growth and our progress in expanding our fiber network, including our upgrade of more than 500,000 or one-third of the broadband passings across Northern New England."
(continued on next page)
Cox
Cox dropped out of the leaderboard and into the challenge tier on slower-than-market port growth.

"An effective Ethernet solution provides value," Ratcliff said. "Business Ethernet is easier, faster and less expensive to scale than a Tier 1 or Digital Signal 3 [and] simplifies device connections. Ethernet typically requires a lower-cost router. Equally important is the quality of the provider's network support and monitoring services. Support should be available [around the clock] to help users and resolve problems. And providers that offer advanced, proactive network monitoring can maximize the availability of your wide-area Ethernet connections."
(continued on next page)
Crown Castle
Crown Castle has purchased companies that "play very well" with fiber-based services, including Ethernet, Dunne said. In 2017, it acquired Lightower Fiber Networks for $7.1 billion in cash.

"There has been considerable consolidation in the network-provider space," Ratcliff said. "We have extended our relationships to some global network aggregators who have seized upon the opportunity to extend their presence into the United States. The advent of SD-WAN has actually made it easier to offer redundancy and flexibility in the type of bandwidth clients can utilize. SD WAN has actually created great opportunity for us."
(continued on next page)
Expereo

Ratcliff cited Expereo as a successful, innovative provider. It's the world's largest managed internet network and cloud connectivity solutions provider, with more than 11,000 enterprise and government sites under management in more than 190 countries.
Frontier
Listed on the leaderboard challenge tier, Frontier Communications has an "incredibly large footprint," Dunne said.
"They've done some decent swaps for connectivity with other service providers that try to flesh out where they have direct access, and so that has allowed them to generate enough port sales to be in that challenge tier," she said.
(continued on next page)
Fusion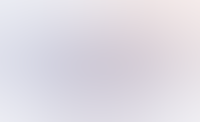 Fusion acquired both Birch Communications and MegaPath, both of which have "enough ports that you're starting to see them as a company," Dunne said. They're also starting to compete very well as a fiber-based provider, bringing fiber to their customers, she said.
GTT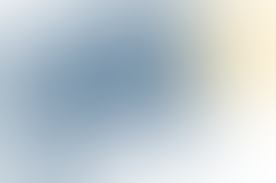 Ratcliff said GTT, listed on the leaderboard challenge tier, is among "innovative, nimble providers" that "come to shine for us in certain geographies and with certain use cases such as SD-WAN." The company has acquired and successfully integrated more than 30 companies in the last 10 years. Recent acquisitions include Access Point, Interoute and Accelerated Connections.
(continued on next page)
Masergy
Masergy has been around for a "super long time," and has done a "pretty good job" of selling Layer 3 and Layer 2 networks, Dunne said.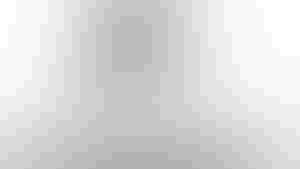 "The companies that focus on enabling their channel to sell more into the buildings already lit, either with lists, maps, or even joint marketing activities, will find more 'angel' revenue to offset the gravitational pull on margins," Oborn said.
(continued on next page)
MetTel

Ratcliff cites MetTel as an innovative, nimble Ethernet service provider.
"An effective Ethernet solution is one that is easy to quote, propose, install, bills and pays commissions correctly," Oborn said. "It is generally accepted that the quality of the service will be good once the service installs: delay will be low, packet loss average, and jitter low. Businesses love the speed and quality of the dedicated internet access, but the real difference comes with 1) speed to turn up service, 2) accuracy of the bills, and 3) quality of customer support."
(continued on next page)
Spectrum Enterprise
Spectrum Enterprise is ranked No. 4 on the year-end leaderboard.
"The definition of an effective Ethernet solution can vary depending on the provider," Rubin said. "Businesses should understand the transport methodology used in the solution. That will help them gain insight into growth and potential outages due to aging provider infrastructure."
(continued on next page)
Sprint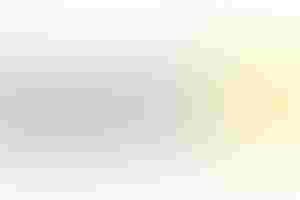 Listed on the leaderboard challenge tier, Sprint has increased its focus on its wireline services, and has focused on selling Ethernet services to its customer base, Dunne said.
"Ethernet providers have already installed their services in the buildings that are easy to reach, the 'low hanging fruit' is mostly spoken for," Oborn said. "Now, to gain new customers, Ethernet providers are having to build into buildings that are either crowded with other suppliers, or they are geographically challenging [and expensive] to reach. This means that margins are being compressed, either by price competition, or by higher costs of construction, both of which translate into less profit to the bottom line."
(continued on next page)
Verizon

Verizon, No. 3 on the year-end leaderboard, is among providers that do "very big business" outside of the United States, Dunne said. They are serving U.S.-based multinationals and sometimes they even have their own subsidiaries outside of United States that handle intraregion connectivity, she said.
(continued on next page)
Zayo

Listed on the leaderboard Challenge tier, Zayo will keep moving up if it continues merging with and buying enough smaller providers, Dunne said. It has a "very aggressive" acquisition strategy, she said.
Recent Zayo acquisitions include Electric Lightwave in 2017, and Neutral Path Communications and Spread Networks last year. And this year it plans to separate into two publicly traded companies, with one focused on providing core communications infrastructure and the other using infrastructure to provide offerings for a broad set of enterprise customers.
Free Newsletters for the Channel
Register for Your Free Newsletter Now
You May Also Like
---
Channel Futures Leadership Summit

Sep 16 - Sep 19, 2024
Sep 16 - Sep 19, 2024
The strength of the channel is undeniable as we saw at our record-breaking Channel Partners Conference & Expo in Las Vegas. As the landscape of the channel continues to evolve with M&A, emerging partner models and the race for recurring revenue, IT and communications vendors are doubling down on their partner programs as they seek new avenues for growth. As a result, channel leaders have to be more agile than ever to stay ahead of the curve. At Channel Futures Leadership Summit, current and future leaders will come together in sunny Miami to connect, learn from one another, collaborate and hone their leadership skills. Get notified when registration opens for 2024.
Get Notified