CNSG's Harty: We're All in the IT Business Now
CNSG's Harty: We're All in the IT Business Now
CNSG's Matt Harty talks about the channel's emerging IT focus, and how supplier M&A is narrowing choice.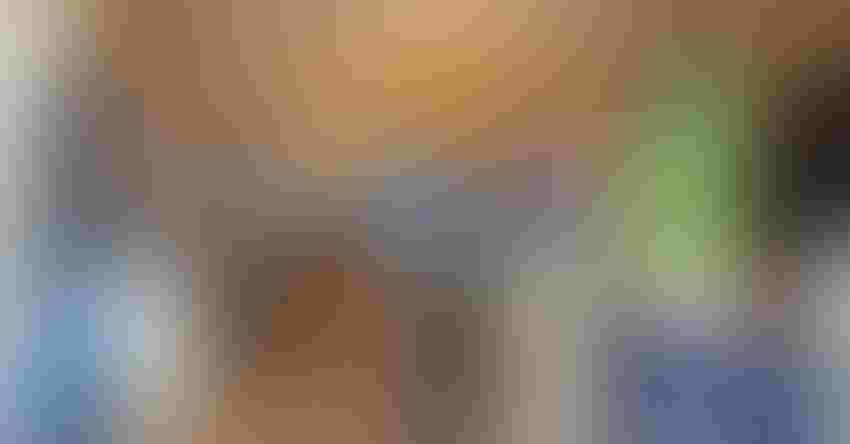 CNSG recently held its Partner Forum in Charlotte, North Carolina.
By Brian Snortheim
Master agency Converged Network Services Group recently held its Partner Forum at The Ballantyne Hotel in Charlotte, North Carolina, in tandem with its 10th anniversary celebration. CNSG partners in attendance were open about the changes their businesses are experiencing. A big shift: Selling more cloud-based services. That was among the topics addressed by CNSG president & CEO Matthew Harty and COO David Wilson as they kicked off the event, along with an emerging IT focus within the channel and how supplier M&A activity is narrowing choice.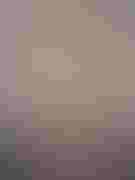 CNSG's Matt Harty
That IT and consolidation message was driven home by guest speaker Jim Walsh, SVP of the global enterprise segment at Cisco Systems. Walsh spoke about uber-connected business environments and how security is becoming critical to customers. Cisco's message: Instead of selling a security platform and a network platform, sell customers a secure network platform.
In addition to networking opportunities at the event, including a supplier fair, CNSG conducted partner awards using a WWE theme, backed up by an appearance by Ric Flair, along with photo opportunities with the former WWE wrestling champion.
During the event, Channel Partners sat down with Harty to discuss the current state of the CNSG business and where the company is headed. Here's a recap, edited for length and clarity.
Channel Partners: Tell us a little bit about what's new with CNSG and where you guys are headed.
Matt Harty: We're celebrating our 10th anniversary this year, and the first quarter in 2017 is the strongest that we've ever had. It's been a great start to the year, a lot of it driven by our traditional business in the cable and connectivity side. But more importantly, we're seeing a big uptick in cloud sales. All that comes on the backdrop of having a solid year in 2016, the best year we've ever had.
CP: There are a lot of companies trying to bring partners into the fold. What's the most important way CNSG stands out?
MH: When we started this business we really looked at, How can we differentiate ourselves from our competitors? Some are very strong in technology; some are very large organizations.
One of the things we came down with was that we could differentiate ourselves based on relationships. That's really the word we used from Day 1 — we wanted to build positive relationships with our sales partners, going above and beyond to make sure that they're successful, but also at the same time, having come from the carrier side, we wanted to make sure that our carrier partners truly understood that we understand that it's a two-way street and a true partnership.
We really tried to work on our CNSG mission statement: "The entire CNSG team shares a passion to build and maintain true relationships, and we earn loyalty in business through relentless pursuit of proving our partners are our most important customers."
We've never wavered from that. If I had to nail it down to one thing other than the mission statement, it would come down to true relationships with carrier partners and sales partners.
CP: What are you doing to help partners succeed in selling new offerings, like SD-WAN?
MH: The first thing we needed to do was to bring in some in-house expertise. Like many other master agents, we have always relied on the capable staffs or our carrier partners, leveraging their sales and engineering partnerships, but we really felt with cloud picking up steam significantly in the past two or three years, as well as SD-WAN, we needed to bring in some in-house expertise, so we did a pretty extensive search and we ended up hiring David Hopper as our director of sales engineering. Dave is being tasked with building out a team of sales engineers, so we're going to look to hire a couple more. We're in the process of that. Now, Dave is running point on all the new technologies.
You mentioned SD-WAN. Dave has a very strong cloud and hosted PBX background and we wanted to further leverage his knowledge base to have him certified by several of the SD-WAN vendors. We believe we have a very solid portfolio to choose from.
CP: You've got a couple of very significant relationships with cable operators. How's your cable practice evolving, and how is it growing to help support your partners?
MH: Our cable practice has grown dramatically over the past four to five years. We made a commitment early on that we had to take the, "If we build it, they will come" approach. So we decided early on to invest in cable — even before we needed the resources, we decided to bring them in. We hired a full team before we were quote-unquote "ready" based on the volume. And we decided to bifurcate cable within our business to have the people that support cable exclusive to cable, so everybody that's on our cable team right now, all they do is cable services 24/7. That's allowed us to be really focused in that space, and it's allowed us to grow dramatically.
CP: Speaking about the partner portfolio and your cable practice being a big part of that, how do you see your partners' portfolio of offerings changing over the next three to four years? What do you expect from your partners down the road?
MH: In the partner portfolios, first of all, you're going to continue to see consolidation among the traditional vendors. This year has brought the most dramatic consolidation that we've seen, certainly in the past seven to 10 years, in my opinion. You're going to continue to see a lot of these companies come together, so there's going to be fewer options for true connectivity.
But I think the real growth from our standpoint, our partners, is going to be new vendors and new entrants as we evolve from a telecom industry to an IT industry. [Cisco's] Jim Walsh did a phenomenal presentation talking about how things are going. The bottom line that I took away from his presentation is that if we don't adapt, we're not going to continue to be successful. So our partners are going to continue to adapt, are going to continue to focus on how they're going to move up the stack and be involved in more IT-specific related initiatives as opposed to just connectivity.
What we're going to do at CNSG is make sure we're evaluating new entrants in the marketplace. SD-WAN's a great example. There are multiple companies that really didn't exist two and three and four years ago that are now becoming big players in that space, so one of the things I've tasked my team with is making sure we continue to stay on top of new entrants in the market and get the best of breed offered to our partners.
CP: You mentioned earlier the landscape of other masters in the marketplace and in the channel. From your standpoint, how do you see the business of the master agent in the channel and how do you see the overall industry evolving as it relates to a master agent?
MH: I think it comes back to what we talked about before in that last question: As you start to see this industry trend more toward being IT-centric — in other words, we're really in the IT business as opposed to just the connectivity business — it's going to be super important to stay on top of new entrants and look at what we can bring to the table.
To answer your question of how I see it evolving, it's really building relationships outside of your traditional core connectivity relationships. For example, we've been in talks with CareerBuilder to bring them into our portfolio. I wanted to mention it as it's maybe not what you would think your traditional master agent would have in their portfolio, but offerings outside of that circle that make sense are going to be brought in as things continue to evolve.
CP: What do you think the single biggest issue facing the channel is in 2017 and going into next year?
MH: That's going to be an easy one for me to answer because we talked about it a little before. I think the biggest challenge right now is twofold. First and foremost is continuing consolidation of your traditional connectivity companies. You've seen what Windstream's done in the marketplace, you've seen what CenturyLink's done. I think the second issue is going to be how the master agent navigates moving up the IT stack to become more of an IT consultant than a traditional connectivity consultant.
CP: You guys seem to have a good culture at CNSG — you all seem like you're having so much fun doing what you do to make partners successful. What's your secret?
MH: I think you'll have a chance to see while you're here, but I'd sum it up in that we have a work hard, play hard culture.
We value our partnerships, we value the friendships we've developed and generally we want to see our partners — our carrier partners and our sales partners — be successful. And when we are successful, we certainly love to have a good time celebrating that success. I think our culture is one of friendship, true partnerships and working hard and playing hard.
Free Newsletters for the Channel
Register for Your Free Newsletter Now
You May Also Like
---
Channel Futures Leadership Summit

Sep 16 - Sep 19, 2024
Sep 16 - Sep 19, 2024
The strength of the channel is undeniable as we saw at our record-breaking Channel Partners Conference & Expo in Las Vegas. As the landscape of the channel continues to evolve with M&A, emerging partner models and the race for recurring revenue, IT and communications vendors are doubling down on their partner programs as they seek new avenues for growth. As a result, channel leaders have to be more agile than ever to stay ahead of the curve. At Channel Futures Leadership Summit, current and future leaders will come together in sunny Miami to connect, learn from one another, collaborate and hone their leadership skills. Get notified when registration opens for 2024.
Get Notified