Linode Channel Head on Akamai-Linode Deal: 'Their Intentions Are Real'
Linode Channel Head on Akamai-Linode Deal: 'Their Intentions Are Real'
MSPs might be skeptical about Akamai's pending purchase of indie cloud provider Linode. We talk with Jonathan Hill.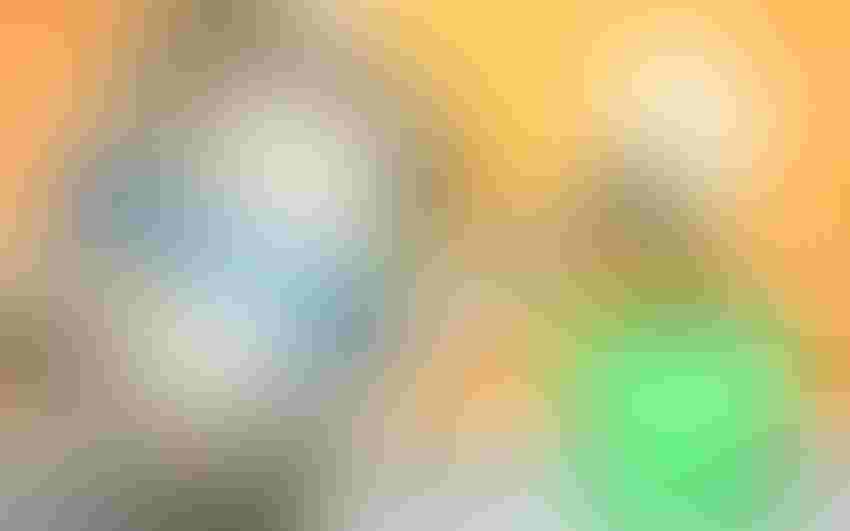 Channel partners are no dummies. When a company with a nearly $18 billion market capitalization that sells direct buys a private, channel-centric provider whose revenue amounts to .003% of its own, partners ask questions — namely, what will change and will it be for the worse? We're talking, of course, about the pending Akamai-Linode deal.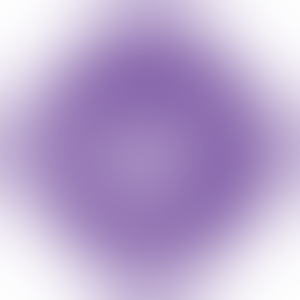 Partners have seen it before, too many times. A behemoth vendor scoops up a small competitor or makes a complementary acquisition and promises the channel the world. Then it reneges, leaving partners scrambling.
That should not happen with Akamai-Linode, Jonathan Hill, vice president of global revenue and operations at Linode, told Channel Futures.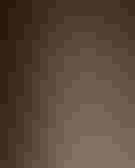 Linode's Jonathan Hill
"I fully believe that their intentions are real," Hill said of Akamai's pledges to Linode to not only keep Linode's channel program, but to fuel it with even more resources.
Akamai announced in mid-February it will buy independent cloud computing provider Linode for $900 million in cash. At first glance, the union might seem a little odd. Akamai has made its name as a content delivery network provider that now also does security and edge computing. It goes after big organizations. Linode positions itself as an alternative to the hyperscalers – Amazon Web Services, Microsoft Azure, Google Cloud Platform – for developers and smaller managed service providers.
Here are the high-level takeaways from Hill: Once Akamai closes the purchase, the Linode brand will remain intact. Akamai intends to fund Linode so it can add more people and infrastructure. Akamai also plans to make use of the Linode channel to bulk up its market share among smaller customers.
That last part runs a bit contrary to what investors, analysts and observers heard on Akamai's fourth-quarter earnings call. That's when CEO Tom Leighton emphasized Akamai's focus on upmarket clients, obtained through a direct sales force.
Keep up with the latest channel-impacting mergers and acquisitions in our M&A roundup.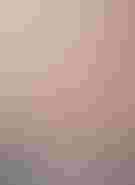 Akamai's Tom Leighton
"The primary objective is to take Linode and really scale that up and sell it into the large enterprise base," Leighton said. "I think that's far more lucrative for us than taking our existing solutions and selling into the large number of small customers. And the focus will be moving Linode's capabilities into our platform and having a comprehensive solution for large enterprise customers."
Resolving the Disconnect
Managed service providers might be experiencing some cognitive dissonance between what they're hearing from their Linode channel experts and what Leighton said on the investor call. For Hill, the issue comes down to pre-purchase negotiations and what he has witnessed so far in the Akamai-Linode proceedings.
"I've been through acquisitions before … and they can go one of two ways," Hill said. To date, he said, Akamai "is living up to their word."
What is that word, exactly? That the changes planned for Linode will only give the brand and its partners more heft.
"We are planning a ton of things," Hill said. "They have no change from how we go to market."
In other words, Hill noted, that looks like Linode will maintain its down-market initiatives while Akamai targets higher-value end users.
That does appear to be the direction a combined Akamai-Linode is headed. Consider this statement to Channel Futures from Akamai spokesperson Gina Sorice:
"Until close, we are two separate companies so I can only comment definitively on Akamai. We expect that Akamai's channel partners will have the opportunity to sell Linode. As for Linode partners selling Akamai, we expect that current Linode channel partners will continue to be a vital part of the go-to-market strategy. For those that are interested in reselling Akamai, we expect to make it easy for them to join Akamai's partner program and resell traditional Akamai products."
That meshes with what Hill is hearing, although that doesn't mean Akamai, with its direct-sales lineage, fully grasps Linode's channel ethos.
"Akamai is saying, 'Yes, it's different; we don't understand it,'" Hill said. But, he added, Akamai is "intrigued" by Linode's channel efforts and executives "don't want to disrupt that."
To that end, again, the Linode brand isn't going anywhere. Pricing is not going up nor is support going down. In fact, Hill anticipates adding staff to the employee roster as Akamai acts on its promise to invest in Linode's personnel, resources and infrastructure.
Akamai to Help Linode Expand
To be sure, Akamai's willingness to put money into Linode could be one of the most exciting takeaways for the cloud provider's MSP partners, especially those with global reach.
"We just started doing channel three to five years ago, so we need to invest in infrastructure," Hill said.
But Linode just couldn't afford the outlay.
"We have a ton of partners asking for South America presence, but we couldn't figure it out before in a way that's financially all right," Hill said. "Now, with Akamai, it's going to be so much easier to stand up a data center in Brazil, Argentina, wherever we need to be."
Thanks to Akamai's financial muscle, Hill predicts MSPs will soon be able to offer services in a lot more regions.
"Akamai has 4,000 locations. They're asking us where we want data centers," he said. "There's no reason that we wouldn't have 20, 30, 40 data centers in the next 12-24 months."
All that growth exemplifies leaders' visions for both Akamai and Linode.
"For [Akamai] it's not just how they bring cloud to enterprises, it's, how do we create this distributed edge of computing that really allows for low-latency workloads for anyone to use … whether that's a small business or channel partner or enterprise?" Hill said.
More on the Akamai-Linode Go-to-Market Strategy
Once Linode becomes part of Akamai, the cloud provider plans to …
… focus on four core markets: developers, startups, small and medium businesses, and enterprises.
Linode brings strength in those first three demographics to Akamai, which historically has served larger organizations. And while Akamai CEO Leighton emphasized an up-market approach during the fourth quarter earnings call, Hill says conversations indicate a joint Akamai-Linode sales strategy will indeed fold in smaller clients.
"I can't speculate too much on where Tom was with that … but all the conversations we've had since then have been focused on those four core markets and how we serve them effectively," Hill said. "There is no plan to jettison the partner ecosystem."
But Hill gets that MSPs may harbor some skepticism.
"Actions speak louder than words," he said. "Some partners aren't going to believe it until they see that things aren't changing."
Hill exhorts partners to judge the Akamai-Linode combination "by our actions."
"Just hold us accountable," he said. "We're still here. You have my email, my phone number, the support team's phone number."
Linode also will exhibit at the 2022 Channel Partners Conference & Expo in Las Vegas. That will allow partners plenty of opportunity to bend Linode's ear, particularly given that Akamai should have closed on the Linode purchase by then.
Why the Akamai-Linode Pairing Is Significant
Akamai has snapped up Linode at a time when more companies are seeking ways to supplement their hyperscaler workloads. To be sure, that's the appeal of the indie cloud providers such as Linode and Vultr. They do not replace the AWS' of the world — rather, they let organizations isolate specific, critical workloads and protect them from interruptions, like all the outages that occurred last year.
"There are three guarantees in life: death, taxes and cloud outages," Hill said.
That puts IT leaders in a tough position.
"CTOs know they need to do something," Hill said. "They're not looking at leaving AWS, whether because of financial commitments or being too embedded, but they know they need to reduce their risk footprint."
Cutting down on risk means, in part, identifying single points of dependency and figuring out how to put those into more of a multicloud model. And because alternative cloud vendors such as Linode and Vultr have ramped up their capabilities in recent years, they do indeed fit into a multicloud strategy. In other words, "multicloud" no longer means just parsing workloads among hyperscalers and private clouds.
"We've become more attractive in the last two years because our products have started to mirror more closely what you're using on a hyperscaler," Hill said, referring to the whole category of independent cloud providers. "It wasn't that way a half-decade ago."
Again, the point of using a Linode or a Vultr isn't to replace an AWS or Azure or Google Cloud. And Hill will be among the first to say that.
"We have tens of thousands of servers," he said. "They have hundreds of thousands of servers."
Rather, the relevancy of independent cloud providers lies in the ways they can augment the hyperscalers. It's about having a backup plan and a portable technology stack, as Hill put it. So, look to the alternatives for global failover capacity to help avoid those aforementioned outages. And think about putting workloads such as data science (not to be confused with data storage, best left to the likes of Snowflake and AWS with their petabytes of capacity) on a smaller vendor. Vital initiatives such as analytics, data mining and business intelligence function well on an independent cloud provider, Hill said.
Overall, if Akamai follows through on its pledge to retain the Linode ethos and channel program, then MSPs will be able to augment their cloud revenue even more.
The Akamai-Linode transaction likely will close by the end of this month.
Free Newsletters for the Channel
Register for Your Free Newsletter Now
You May Also Like
---
Channel Futures Leadership Summit

Sep 16 - Sep 19, 2024
Sep 16 - Sep 19, 2024
The strength of the channel is undeniable as we saw at our record-breaking Channel Partners Conference & Expo in Las Vegas. As the landscape of the channel continues to evolve with M&A, emerging partner models and the race for recurring revenue, IT and communications vendors are doubling down on their partner programs as they seek new avenues for growth. As a result, channel leaders have to be more agile than ever to stay ahead of the curve. At Channel Futures Leadership Summit, current and future leaders will come together in sunny Miami to connect, learn from one another, collaborate and hone their leadership skills. Get notified when registration opens for 2024.
Get Notified