9 Ways Open Source Can Future-Proof Your Business in 2019
9 Ways Open Source Can Future-Proof Your Business in 2019
Open source is continuing to mature and offer more options and possibilities to businesses around the world.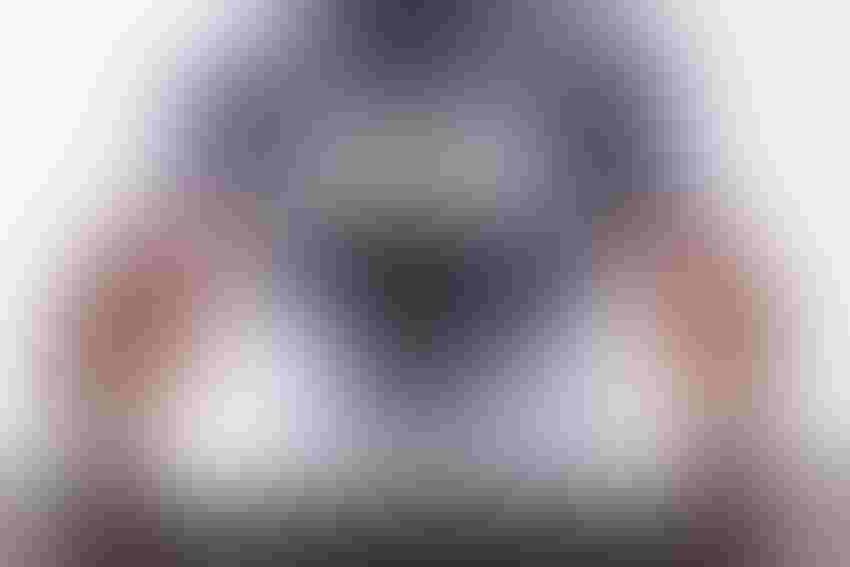 In 2019, the flexibility, creativity and possibilities of open source software will drive all manner of tools into more types of companies, of all sizes, from small mom-and-pop shops to midsize and large enterprises.
That's no empty prediction. For more than 20 years, since Linux gained the support and backing of huge IT suppliers like IBM, Google and Amazon, the spread of open source software has been game-changing for everything from application development to cloud to high-performance computing and much more.
In October, IBM announced it will acquire Linux and open source vendor Red Hat, one of the most successful and strong open source companies on Earth, for $34 billion as IBM continues to grow its cloud operations. And in a sign of just how desirable that deal is, rumors are swirling that Google might be planning a counteroffer.
Also in October, German Linux vendor SUSE announced its plans to expand its free SUSE Academic Program training and support organization to attract and train more IT professionals, helping them gain skills with open source. The company is making the move to help resolve a continuing global shortage of trained IT workers with quality skills in open source and the cloud. SUSE sees the expanding market and is trying to help its partners build a solid pool of talent from which to hire more trained technicians.
Throughout the fourth quarter of 2018, as part of our "In Focus" series, we are featuring a series of galleries designed to help partners grow their businesses in 2019 and beyond.
Clearly, open source is continuing to mature and offer more options and possibilities to businesses around the world.
What's not expanding nearly fast enough? Services from MSPs, resellers and consultants. Whether because of that dearth of talent, confusion over licensing models or just a lack of understanding around the scope of possibilities, the channel has not fully embraced free and open source software. As a technology journalist covering this market for most of the last 18 years, my feeling is that 2019 could be the year that changes and the channel really gets caught up in offering open source products, services and support — even in areas where we have not traditionally seen a channel presence.
My take: The channel is recognizing that open source truly is everywhere. Partner firms are recognizing that there are opportunities and new revenue to be made by selling, supporting and evangelizing open source, even using it to develop their own unique offerings.
With all the competition out there, you'll get only so far selling commoditized services and hardware. But forward-looking shops can expand their horizons and start bringing in net new dollars by serving the expanding open source services market while competitors are still standing in the gate trying to decide if that's the strategy for them.
With that in mind, here's my list of open support technologies that could help grow your open source businesses, services and revenue in 2019 and beyond. Also offering their views are several IT analysts who weigh in on the technologies and their possibilities with the channel.
9. Blockchain
Blockchain technology is a shared, unchangeable ledger. Once transactions are added to the blockchain, they cannot be changed, adding security and creating an immutable record. For businesses, Blockchain is way to transmit, transfer and store critical data while establishing trust, accountability and transparency. A blockchain can be thought of as an operating system for marketplaces, data-sharing networks, micro currencies and decentralized digital communities, which could potentially reduce the cost and complexity of tomorrow's IT systems. Industries such as finance, health care and supply-chain operations are looking at blockchain, including open source blockchain, to solve some of their business problems.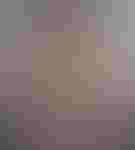 IDC's Al Gillen
Al Gillen, an analyst with IDC, told Channel Futures that he can see channel partners becoming competent in such technologies.
"In many cases, channel companies should be focused on helping customers leverage new and emerging technologies," Gillen said. "Blockchain is a good example." By helping with implementations and providing expertise, partners bring best practices to bear. That doesn't necessarily mean getting involved in open source blockchain projects at the community code-writing level, he said, but  partners can have skilled staff on hand to help customers bring such technologies into the IT systems of customers.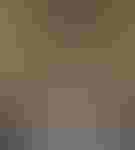 Linux Pundit's Bill Weinberg
Another analyst, Bill Weinberg of Linux Pundit, agrees that blockchain can provide good opportunities for the channel in 2019, especially in financial services applications: "This can be interesting from a channel perspective given the current unstructured state of the ecosystem – there are lots of opportunities."
8. Kubernetes Container Orchestration
Containers are a win for companies moving to the cloud because they allow IT to package applications and other code along with configuration files and dependencies so apps can then run consistently in any environment. Open source container orchestration systems such as Google Kubernetes, Docker, Mesos and Marathon have been around for a few years in the enterprise IT marketplace; SUSE even offers a "containers-as-a-service" platform. But when it comes to the channel, opportunities exist to educate customers on the benefits of containers and help them configure and manage their container services. Yet so far, according to analysts, container consulting and assistance are not broadly offered by the channel, making it another missed opportunity.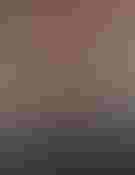 Pund-IT's Charles King
"They are well-established technologies of interest to many businesses," analyst Charles King of Pund-IT told Channel Futures. "This creates opportunities for channel players to inform, educate and help develop deployments, especially among customers that are considering alternatives to or next steps for traditional virtualized environments."
7. Machine Learning
Machine learning is another technology that isn't new, but its use as a channel revenue stream by selling assistance and consulting to customers is certainly not fully developed. Open source machine learning platforms, such as Google Cloud Machine Learning, TensorFlow, Apache PredictionIO and Microsoft Distributed Machine Learning Kit, allow users to create and develop training and prediction models that help machines teach themselves how to learn without having to be specifically programmed to perform tasks. Security is a hot area for machine and deep learning technology, with suppliers such as Sophos investing heavily.
"Machine learning in cybersecurity is very big right now in endpoint protection, mostly for detection, but it's actually more important in threat intelligence and in analyzing unknown files," said Weinberg of Linux Pundit.
King of Pund-IT said that providing machine learning and other artificial intelligence-based consulting and services have been potentially challenging for channel partners in the past because it often requires significant, often rarefied technical skills. But that's changing.
"Google, IBM Cloud, Microsoft Azure and AWS have simplified access to machine learning and deep learning via cloud services, but most companies need assistance," he said. "This should be an area of interest for some in the channel, but getting up to speed could require substantial training/investment."
That may be the case, but by making such investments, some technically talented partners could certainly begin in 2019 to start capturing revenue in an area where they may not find a lot of competition for many years.
6. IoT
The internet of things sure has been taking its time to arrive on the consumer and business scenes, hasn't it? The development of IoT open source applications and products continues today, but some industrial use cases are beginning to shine, according to King.
"Channel players will need to assess the strength of their partners' IoT offerings to see where possible opportunities reside," he said. "This is not an 'all solutions are created equal' sector."
For the channel, that slow movement for IoT acceptance, integration and deployments means that it could be a good place for channel partners to make investments with an eye on the future since the market still isn't dominated by any particular player. Here are 20 IoT solution providers partners should know.
5. Security Tools
One of the beautiful things about open source software creation is the amazing creativity of developers who also produce powerful software tools that can be used to build, refine, test and analyze the code they are assembling. These tools, built through open source projects by dozens, hundreds or thousands of developers at one time, can be used to make applications and websites more secure, more robust and more powerful.
For the channel, this, again, can be viewed in 2019 as a new revenue source by providing consulting services when customers need to find and use specialized tools. Examples include the Snort real-time traffic analysis and packet logging tool, Nagios infrastructure monitoring tools, OSSEC intrusion detection tool and the Lynis security auditing and compliance testing tool.
"It's kind of a mare's nest in the sense of the sheer number of available solutions, approaches and platforms," said King. "There's so much confusion that it can provide opportunities for channel companies that help customers find the right tools and solutions for their needs."
4. Big Data Analytics
For years, large enterprises have been taking advantage of open source big data analytics tools such as Apache Hadoop and Cassandra Grid Gain to analyze and manage their huge data sets. But today, even smaller businesses can look to such tools to help them extract business insights. That's where in 2019 and beyond, partners could begin to help drive the expansion of this market, which the channel has not served deeply in the past.
"The technologies are more mature than other data-intensive fields like artificial intelligence, machine learning and deep learning, but the challenges are similar," said King. "Technically adept channel companies might find some opportunities here but others are likely to struggle."
When looking for a niche where not a lot of competitors are already working, this is an area where some channel partners could find a foothold and reach for new opportunities. Here are 30 analytics and data management projects and companies to watch from Channel Futures sister site InformationWeek.
3. OpenStack
The OpenStack platform, an open source package that combines large pools of compute, storage and network resources so they can be managed through a data center dashboard, is also an established technology without much of a channel presence. And therein lies the possible opportunity — are we seeing a theme here?
"OpenStack is also a bit old hat but will be key to the private side of the emerging hybrid cloud, and to public cloud in Asia," said Linux Pundit's Weinberg. "It has the same type of channel opportunities as for Kubernetes" in potentially growing new services.
"One thing that is happening is that founding players are moving on from OpenStack governance, giving Tier II members and channel partners more room to maneuver in OpenStack Foundation activities and project contribution," added Weinberg.
King of Pund-IT agrees.
"Uptake appears strongest among enterprises, including those adopting multicloud deployments and strategies," he said. "There are possible opportunities for channel players working with that customer class."
2. Linux
Interestingly, when I talk with channel partners at technology conferences, not all of them support Linux, which always surprises me. Customers, even the ones running all-Windows shops, inevitably have some Linux from Red Hat, SUSE, Ubuntu or others running inside their IT systems. In the world of open source possibilities, if a channel partner doesn't at least have a working relationship with this open source operating system, which is found everywhere, they are leaving money on the table.
"Traditional Linux distros are every bit as valid and valuable as mainstream operating systems, at least in the data center," said King. "There are possible developer and deployment opportunities if that's where a channel company's focus resides."
Need to get some Linux skills? CompTIA recently launched the beta exam for its latest version of the CompTIA Linux+ credential, an internationally recognized, vendor-neutral validation of the technical competencies required of early- to mid-career IT professionals who use Linux. It's just $50.
1. Be Creative
In the big scheme of things, there are literally thousands of open source projects that are being used in business IT systems of all sizes that have no particular spin toward the channel. That's where I think channel partners can get a leg up on the rest. Not every open source application or project will be an opportunity to sell more consulting services or hardware. But they could help you develop your own open source expertise and unique offerings that other partners don't provide.
"No, I don't think you are crazy," said Weinberg when I shared my theory. "Broadly speaking, these technologies will provide the channel with opportunities to offer integration and support services — a perennial channel business around free and open source software."
At the same time, by building deeper open source practices, channel partners can create value-added implementations, either with 100 percent proprietary offerings that visibly embed open source, such as Blesta, or with open core offerings, said Weinberg.
"Channel partners could launch companies and offerings that are camped out on the edge of some open source projects, bundling other VAR offerings together with project code direct from the project or from commercial players like Red Hat or IBM," he said. "They could build unique VAR offerings, like domain-specific machine learning training sets and AI domains using Google and Amazon AI packages."
Maybe it's crazy, but then again, maybe it's just seeing new possibilities and refusing to do things the way they have always been done.
"Some of these are really fodder for new companies versus derivative channel offerings, but the distinction between OEMs and channel companies blurs when looking at open source, or indeed many other modern technologies," said Weinberg.
Pund-IT's King also sees the possibilities.
"I have to admit that open source-related channel opportunities isn't something that comes up regularly with most vendors, mainly because it doesn't fit into commonplace reselling engagements," he said. "It can be an element for VARs, especially the more technically inclined and those involved with vendors that have major stakes in open source, like IBM."
So, with 2019 almost here, maybe it's time for channel partners to be a bit more creative, to try something different, to not hesitate because they haven't done something before. In 2019, think about looking at open source as a way to drive new and innovative opportunities.
Free Newsletters for the Channel
Register for Your Free Newsletter Now
You May Also Like
---
Channel Futures Leadership Summit

Sep 16 - Sep 19, 2024
Sep 16 - Sep 19, 2024
The strength of the channel is undeniable as we saw at our record-breaking Channel Partners Conference & Expo in Las Vegas. As the landscape of the channel continues to evolve with M&A, emerging partner models and the race for recurring revenue, IT and communications vendors are doubling down on their partner programs as they seek new avenues for growth. As a result, channel leaders have to be more agile than ever to stay ahead of the curve. At Channel Futures Leadership Summit, current and future leaders will come together in sunny Miami to connect, learn from one another, collaborate and hone their leadership skills. Get notified when registration opens for 2024.
Get Notified