Top Gun 51 Profile: Trend Micro's Jeff Van Natter Sees Distributors as Key to Reaching New Partners
Top Gun 51 Profile: Trend Micro's Jeff Van Natter Sees Distributors as Key to Reaching New Partners
Disty-sponsored demo sessions are getting the word out about the company and its solution stack.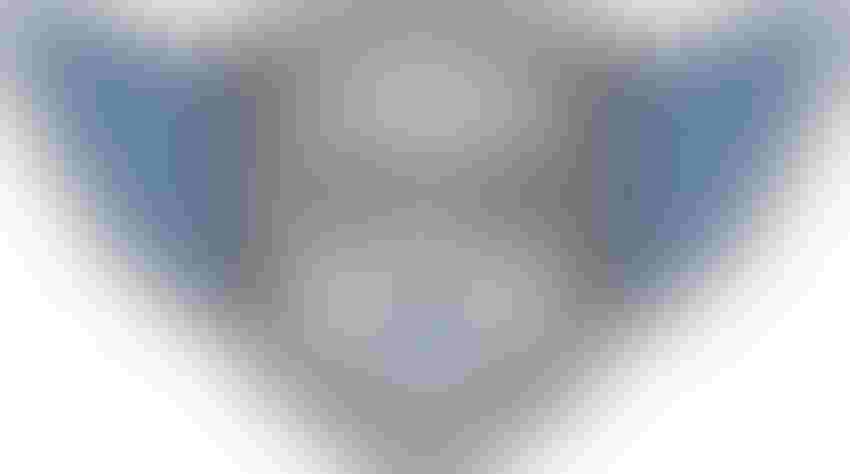 Trend Micro's Jeff Van Natter
At the beginning of the year, Trend Micro promoted Jeff Van Natter to director of the company's distribution channel. Van Natter, who has been with the company for eight years, is well-known among the major IT distributors. His reputation and achievements landed him on this year's Top Gun 51 list. In an interview with Channel Futures, he explains why he believes distributors will continue to play an important role for Trend Micro as it looks to expand its partner ecosystem.
Channel Futures: In your new role as director, what are some of the key actions or initiative that you've taken in this past year?
Jeff Van Natter: My focus this whole year really has been to fully utilize all the capabilities that our distributors have, namely utilizing the solutions engineers (SEs) of our distributors. We've trained and certified each of our commercial distributors' SEs. We did that because I know our partners have relationships with and trust their distributors. When an SE and a disty tell a partner that they should take a look at a new security solution, the partners usually listen.
CF: How extensive is this training?
JVN: Our focus this year is meant to have our disty SEs deliver as many demos of our solutions to their partner community as possible, particularly to those that aren't Trend Micro partners, but who are partners of the distributor. We wanted to tell them our story and show them our solution stack. So, we've also gone out to the field to where our partners reside in their local geo to get them sales and technical enablement. Instead of always asking partners to come to our headquarters, we went out to the field to see them. And all that was done through our distributors. We call those events disty-sponsored, demo-ready sessions. Our disties created the invites and the registration links.
CF: Who did they invite?
JVN: They sent them to their reseller partners, some might have been Trend Micro partners, mostly not. These are folks we are looking to bring on to add us to their solution portfolio. They gave us use of their offices so we could deliver these half-day sales and technical enablement sessions to the partners. You can't buy that kind of partnership. It's really about utilizing the disties' capabilities around the technical side to communicate and demo it to the partner community.
CF: From these events, what percentage of those non-Trend Micro partners do you see perhaps becoming partners or what other results came from it?
JVN: We've given close to 350 demos to VARs' SEs this year. That means 350 new VAR SEs have seen our solution stack, and all of those demos were delivered by our distributor. That wasn't something our Trend Micro SEs have time to do, as they are busy in the field selling with customers and partners. Our distributors did all that work. They built content and messaged it to them. The number 350 was very impressive and it's more than I…
…thought it was going to be, so we're excited about those results.
CF: How many of those 350 are now new Trend Micro partners?
JVN: A lot of them have joined our partner program. We're going to do a recap at the end of the year to see who actually signed on to the program, but yes, many have.
CF: But regardless, they are now at the very least more on board with what our portfolio can bring to a certain customer sets?
JVN: That's exactly right. They're much more educated now on what we do and how we can help them and their customers. We're going to do this in 2020 as well. But I think it's vastly more powerful when you have that time with them on the phone. They're not sitting there watching a webinar. They're not reading an email. They're actually one-on-one with the disty SE who's recommending a product and showing them how the product will benefit their customer base.
CF: Were there any common threads that you observed in terms of what some of these partners had learned about Trend Micro?
JVN: We laugh because we always get this feedback: "No! You guys did that?" That's generally the response we get. They're pretty amazed about the technological innovation we've been delivering for the last several years, specifically around hybrid cloud, managed detection and response, which as you know is a big trend with customers these days. They have a ton of security data that they have to review, and they have to monitor all the threat analysis. With our new solution that we've been demonstrating to our VAR community, we now have managed detection and response where it's a SaaS solution where you don't have to run the software updates, Trend Micro does it for them. You don't have to do your reporting, Trend Micro does it. You don't have to sift through and mimic the mitigation of threats, Trend Micro does that for you and reports back. We've been able to communicate that not just traditionally through webinars and emails, but also through these demos to actually show the partner these capabilities.
CF: Which distributors played an active role in this?
JVN: Our four commercial distributors or Ingram Micro, Tech Data, Arrow and Interwork. And all four of them have Trend Micro-certified SEs.
CF: Given how close you personally have been involved with the distributor community, what's your view on how the role of the distributor has changed and where do you see their role in the future?
JVN: I see them becoming even more important, not only from the traditional sense of quoting, crediting, billing and shipping but I think now, more than ever, with all of the new technology and products on the market and all the ways to consume those products, our distributors are the first point of contact for those thousands of reselling partners who need answers to the questions they have. Trend Micro sells to SMB-focused partners, enterprise partners, the…
… national channels covering the U.S. and Canada, and we sell to MSPs and CSPs. The 30 people among our distributors who we've trained and enabled are on the front line and taking calls and questions from all of those partner communities and they're representing Trend Micro. I always tell people, "Imagine how many more people we'd have to hire at Trend Micro to do what our distributors do for us."
CF: How have you seen those distributors evolve in terms of their capabilities and their ability to address the changing needs of the market?
JVN: Well, with their cloud marketplaces, most of the distributors let you go to their marketplace to acquire SaaS technologies. They're integrated with us on their platform and our MSP program. The disties that were traditionally accustomed to on-prem deployments sales, have managed to do well and saw what was coming with SaaS and integrating with the SaaS vendors to make sure they delivered as well as they did on the on prem stuff.
CF: What's your reaction to last month's announcement that Apollo is acquiring Tech Data? 
JVN: Well, it's been a year of acquisitions, that's for sure. I was a bit surprised to see Tech Data being acquired. What's interesting is that Tech Data acquired DLT. They announced that right before the announcement that they are being acquired. I'm excited to see how this plays out because DLT is a new federal distributor for us. We've had a good year with them, getting them enabled and ramped and driving with us. But with Tech Data acquiring them, they bring a big federal reach. So that's going to be exciting to see what we can do with both DLT and Tech Data in that space in 2020. If you look at all the disty acquisitions just over the last few years, it's getting very consolidated.
CF: And likewise, among the security players in the industry. What do you make of that some of the big players like Symantec and Sophos being acquired?
JVN: I see opportunities for other security vendors like Trend Micro, because we've been investing in significant innovation, like managed detection and response services. We've been investing in cloud security for workloads, containers, DevOps and hosted intrusion prevention systems like our Tipping Point product. I think it gives us an opportunity to show people that are not our customers what we've been investing in and what we've been doing with their journey to the cloud, with their demand for SaaS security solutions. It's a good opportunity for us to get some of that spotlight.
CF: You alluded to Trend Micro's newest offering, Cloud One. Can you discuss the go-to-market plan with that?
JVN: Obviously, SaaS is booming, we've seen significant growth every year, but we've been delivering SaaS solutions for many years and most of our solutions are already SaaS enabled. We have 1,500 MSPs today in the U.S. delivering our SaaS products. I think the decision by Trend Micro to focus…
…on cloud deployments, workloads with containers and DevOps has put us in the position where Trend Micro Cloud One takes all of our best-of-breed technology and allows it to be consumed in this new model. And it's pretty exciting, because IDC just ranked us number one in their latest cloud security support with over 35% market share in cloud security. And that's almost triple the market share of our closest competitor. And then the Forrester Wave came out with their cloud workload security report and we were named a leader with the highest score on the current offering and strategy category. Trend Micro Cloud One brings everything we have and allows for our partners and our customers to consume all of our security technologies in a SaaS level model.
 CF: What role are some of the cloud marketplaces by the big cloud providers, Microsoft, Google and AWS having? Are you competing with them, working with them, or both? 
JVN: AWS, Azure and Google Cloud are all very strong alliance partners of Trend Micro and all of our solutions, for the most part, are enabled on their platforms. It's definitely an alliance opportunity that's just going to keep growing. We've had great success on AWS this year with their CPPO program. We just see great things to come with all of those alliance platforms around the SaaS model. They are very complementary. We secure those workloads, the DevOps, the containers that are being pushed to the public cloud by AWS, Azure, Google and VMware. We've been securing those motions for a long time and will continue to so and I know we'll see big growth from all those alliances.
CF: What are some of the threat vectors that you're preparing your partners to be able to address in 2020?
JVN: It's trying to stay one step ahead of the constantly changing threat landscape. We've done a good job at Trend Micro around zero day and having literally over 1,000 people monitoring security threats every day, all day. Everything they do — those people in our smart protection, network community — touches every one of our products. Whether you have a small or large endpoint deployment, or a server on-prem or hosted in the cloud, our Smart Protection Network talks to every product. And we immediately recognize when a threat is known, and our products can block it. It's hard to predict what's coming next, but with the way we built our solution stack and how it all communicates, we're ready when the next one comes.
Free Newsletters for the Channel
Register for Your Free Newsletter Now
You May Also Like
---
Channel Futures Leadership Summit

Sep 16 - Sep 19, 2024
Sep 16 - Sep 19, 2024
The strength of the channel is undeniable as we saw at our record-breaking Channel Partners Conference & Expo in Las Vegas. As the landscape of the channel continues to evolve with M&A, emerging partner models and the race for recurring revenue, IT and communications vendors are doubling down on their partner programs as they seek new avenues for growth. As a result, channel leaders have to be more agile than ever to stay ahead of the curve. At Channel Futures Leadership Summit, current and future leaders will come together in sunny Miami to connect, learn from one another, collaborate and hone their leadership skills. Get notified when registration opens for 2024.
Get Notified