Opaq Channel Chief: Time to Accelerate Channel Strategy
Opaq Channel Chief: Time to Accelerate Channel Strategy
Opaq is partnering with MSPs and MSSPs to deliver an integrated security and private-network service.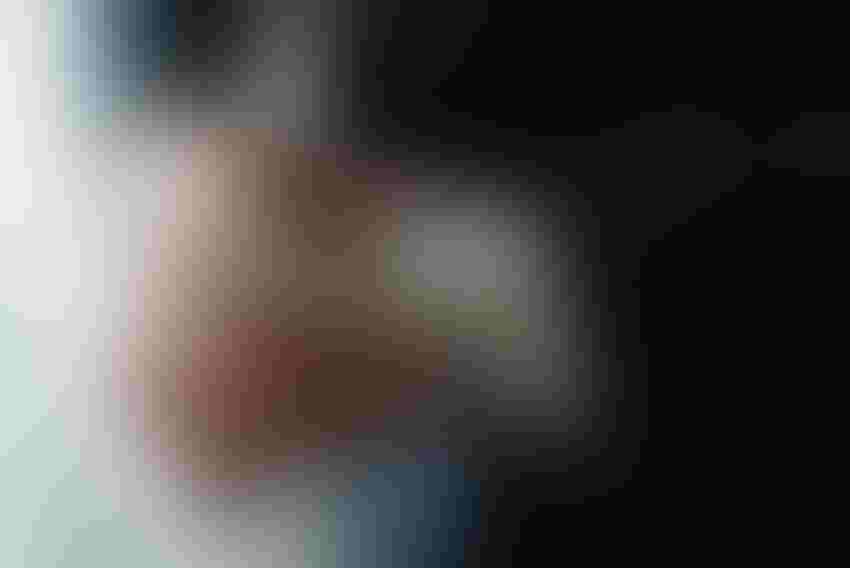 In the coming months, network security cloud company Opaq will be more organized in its relationships with MSSPs and other partners, and more focused on ensuring they have the resources they need for success.
That's according to Lynn Tinney, who the company recently appointed senior vice president of channels.
Prior to joining Opaq, she was CA Technologies' vice president of partners for North America, and before that she was vice president of Americas channels at Riverbed Technology, where she opened new markets, segments and verticals.
As director of strategy and planning for the Americas at Cisco, her team delivered $7 billion in annual revenue.
A provider of network security as a service, Opaq is partnering with MSPs and MSSPs to deliver an integrated security and private-network service focused on providing performance, flexibility and protection on demand, from the cloud.
As part of its strategic plan, the company shifted to a 100 percent channel-sales model at the start of 2018, focusing on MSPs and MSSPs, and although Opaq originally launched with a direct sales model, it says that model was intended to be temporary while it invested in acquisitions and was building out its cloud platform.
In a Q&A with Channel Futures' MSSP Insider, Tinney talks about what she's like to work with, and what she hopes to have accomplished with partners a year from now.
Channel Futures' MSSP Insider: Why did you want to take this role with Opaq?
Lynn Tinney: There are three things I really look for when making a career change, and really deciding whether it's a good fit for me and the things that I do. The first thing is, do they have a really strong IT? It has to be foundational, disruptive and it has to have the backing of proven technology success, and Opaq has that far and away.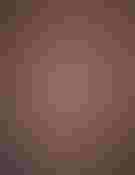 Opaq Networks' Lynn Tinney
The second thing is the understanding of the solid sales backing. In other words, we're out to really deliver a value to a customer and it can't be just that we have a really outstanding technology; it has to be that it is a significant value to customers and that sales motion is something that a salesperson wants to get behind.
And then lastly, does it make sense? Do the numbers work? It can't be just a cool technology and it can't be just valuable. It has to make sense in the equation. Sometimes it's very nice to go get that great car that fits your family, but if that's not what you can afford right now, it's just something to look at on the shelf.
And the personal side … this is really a perfect model for channels. This is really a foundational, tier 1 secure platform built for MSPs, and it increases that value at the customer front. The part that I feel comfortable and excited about is that's where I live, that's the people who know me, when I come into your office I feel like there's this level of trust that they have with me and that's why I'm so cautious on the front end of where I'm going to go and what I'm going to do because I don't ever want to ruin that. So when you really put that together, and then you walk in to your partners, and on top of that this is built for channels, this thrives in your environment, that's like a double down.
CFMI: What do you want MSSPs, MSPs and other partners to know about you and what it's like working with you?
LT: I'm straight up. I will be what I consider fair and just with my partners. I don't tell them one thing and then change that story later. I do believe in more with less. In other words, I want to build a relationship with my partners that puts me back in front of them on a very consistent basis, so I want to be relevant and important, and that means that I don't believe in an over-distributed channel approach. That means you're kind of interesting to some and fascinating to none of them. And the relationship to me has to be based on relevance, and that means that we're important to each other. So with that comes an element of transparency and fairness. There are times when the partners that know me today … I will have very straight-up serious conversations that sometimes get to the borderline of difficult, but they also know that I completely have their back, and my success is their success, and that's my business equation. So engage with me in that sometimes difficult conversation.
CFMI: What's your take on Opaq's current channel strategy and are any changes needed?
LT: I think Opaq has done a really terrific job of knowing where it needs to go and I think they've started on the execution piece. Now it's really about accelerating that with being judicious about where we put our resources and that when we put our resources behind that commitment with a partner, that we haven't spread ourselves too thin so that it's quality, and that we're working with them to make sure that that pipeline that's mutual between us happens quickly, but thoughtfully. So when I build a channel and a go-to-market strategy, I like to be intentful and thoughtful, and this is why this set of partners will be most successful with what we have to offer. This is why these are the kind of resources you're getting and these are the resources we need from you. And that's part of that transparency.
CFMI: What are the biggest challenges facing Opaq and its partners, and what will be your role in addressing those?
LT: I think one of the things is, there's a transition happening in our marketplace right now. We have a lot of partners that are very, very important to their end users. They're a part of their strategic vendor list and there's a transition in technology; there's a transition in how customers purchase, a transition in what the technology looks like and what are the layers of partners that happen in that. There [are] obviously changes in the risk shift in the capex and opex model, and just how somebody sells.
So there's this element of transition that the industry is going through on several levels. It's not one level. And to me, what Opaq needs to work on, like all vendors, or customers or channel partners, is how you navigate those transitions at the pace that the customer needs you to and at the pace that the market needs you to. It's not checkers anymore, that's when it's chess. If there's something that keeps me up at night, it's the "how fast do I move when" and "how fast do we move the team when," and when do we need to tap the brakes and say, "OK, slow down here, let's not rush into anything." So it's the pace of change and keeping that in front of you at all times so that you're not either committing yourself in a direction that hurts you later or rushing too quickly into something that hurts you later. That change is probably top of mind for me and for nearly everyone else out there.
CFMI: Currently, a growing number of MSPs and MSSPs are having to beef up their security capabilities because of customer demand and the growing threats out there. How can Opaq help these partners in that regard?
LT: Opaq definitely has a very strong security brand already. I think that one of the things is we have a very strong tier 1 infrastructure platform; it's not just a security element. As service providers need to address the security demands of their customers, what Opaq offers is a foundational provider platform that allows them to layer the solutions and the services that their customers are used to getting on top of that with the expectation that security is already there and is delivered in a way that allows that end user to realize that somebody else is on the treadmill for them.
Other parts of our technologies allow us to do something better, quicker and more effectively … so there's an advantage piece of this. With security, it's the risk piece of it. It's not the "Are we doing it better and can we do this competitively better," it is really more the threat of the undermine, the threat of how can my business get blown up or attacked, or stalled or whatnot. And there is this constant treadmill there that makes customers defocus from what their business model is. That's why it's perfect for MSPs to be the lead on that because that is their expertise, to allow a business to focus on what their priorities are, what their customers need, and let somebody else confidently as an adviser handle that risk element that is always changing; it's in constant flux.
CFMI: What sort of feedback have you received from partners?
LT: I'm constantly in listen mode. I think they know that we're security, but they soon discover that we're much more than that, and that we really are a platform of which security is a very strong piece of that. That epiphany needs to come earlier in the understanding of where we are. So I think the call from our partners is that they're understanding that a little late, it's in conversation two and three, and therefore their customers are hearing it a little later. So if anything our partners are saying, "You're a little more than how you first present yourself, and help me message that, but not singularly." They want us to strengthen our message so that they become more comfortable with that. It's begun to surface pretty consistently.
CFMI: What's on the top of your to-do list?
LT: We have so much interest from partners, and I think we need to be a little bit more organized about how we approach them and support them, and make our own resources a little more effective. I think the enthusiasm of everybody wanting to get in and help has been maybe a little confusing to partners. So we need to grow into ourselves a little bit. I kind of feel like we're like a puppy dog with big paws and very excited to see you, and we need to do a little bit more of the sit and stays, and come, and just play our position a little bit more, understand that you've got this and I've got that. This type of partner needs this, and that type of partner needs that. We need to get a little more organized in that. Just some good, healthy structure.
CFMI: What do you hope to have accomplished a year from now?
LT: I think that I will consider this year successful when we have two things very well established: a very respected brand among both our customers and our partners, and that we overdeliver on our partnerships and we overdeliver to our customers. If you've built that reputation at the ground level where it matters most with our customers and partners, that means you're doing it right. That means you've given your customers confidence in what they have and allowing them to worry about something else because they feel as though we've got them, and it allows our partners to understand that they can scale with us. We can scale as they scale. They want to invest further in us and we want to invest further in them. And when someone says Opaq at either of those levels, that very healthy, solid business brand comes with it. That would be success for me, and certainly the numbers will follow. If you're successful with customers and partners, the numbers will happen.
Free Newsletters for the Channel
Register for Your Free Newsletter Now
You May Also Like
---
Channel Futures Leadership Summit

Sep 16 - Sep 19, 2024
Sep 16 - Sep 19, 2024
The strength of the channel is undeniable as we saw at our record-breaking Channel Partners Conference & Expo in Las Vegas. As the landscape of the channel continues to evolve with M&A, emerging partner models and the race for recurring revenue, IT and communications vendors are doubling down on their partner programs as they seek new avenues for growth. As a result, channel leaders have to be more agile than ever to stay ahead of the curve. At Channel Futures Leadership Summit, current and future leaders will come together in sunny Miami to connect, learn from one another, collaborate and hone their leadership skills. Get notified when registration opens for 2024.
Get Notified