Bigger, Faster … Better? Under Magee, ConnectWise Looks to Maintain Dominance in a Channel It Helped Build
Bigger, Faster … Better? Under Magee, ConnectWise Looks to Maintain Dominance in a Channel It Helped Build
Can a CEO with a down-to-earth style and sky-high ambition deliver the attention MSPs demand?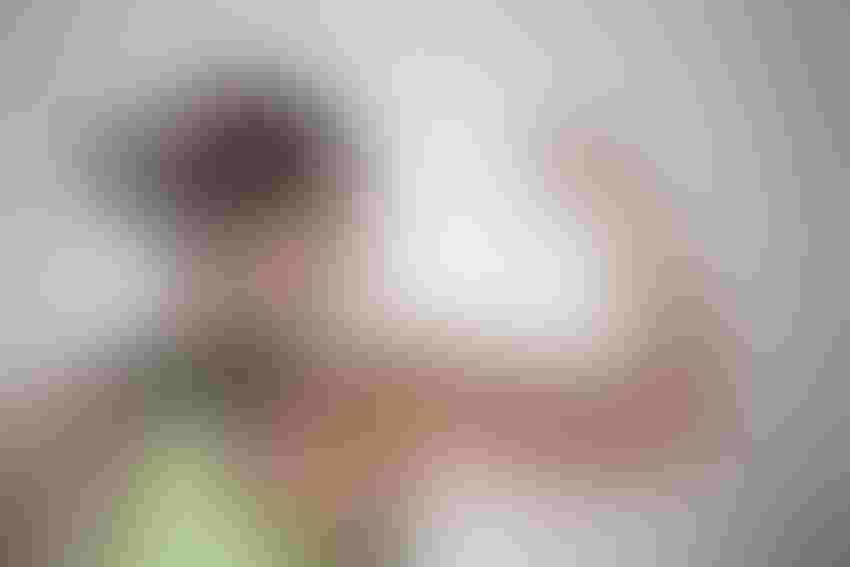 According to the old football cliché, one of the hallmarks of a successful season is that you "play to your strengths." This classic coaching strategy is easily applied to your service-provider business. You have served your customers in many unique and interesting ways that differentiate you from your competitors, but have you ever taken a step back and thought strategically about the solutions that you're uniquely equipped to deliver? What about solutions you've implemented that solved a customer-specific problem in a creative way? Look at the points of differentiation; once identified, you know you have set yourself apart from the competition, and you can build on that solution. From there, you can look to "productize" by taking a unique solution and turning it into a product for other customers.
Shutterstock
Jason Magee is lounging lazily in his chair, a vodka – neat, three olives – in hand. We're out of the office after a full day of interviews, sitting in the back room of Del Frisco's during happy hour, about to conduct a video interview over drinks.
It's been a few months since Magee took over as the ConnectWise CEO after it finally accepted private equity investment — one of the last big channel lifestyle businesses to do so. Like every other company that accepts a buyout, ConnectWise's message during the transition was business as usual. Executives insisted that nothing would change during the rounds of media interviews that surrounded the announcement.
ConnectWise's Jason Magee
But Magee is clearly a different beast than his predecessor, the near-legendary Arnie Bellini. Where Bellini was uber-polished and exuberant when speaking with the public, Magee is quieter, steadier. Bellini built a tiny company into a lifestyle behemoth, and over the last nearly-four decades, he acquired a deep, intimate knowledge of the IT channel — or, more accurately, through ConnectWise he helped write its history and decide its future. Magee is no stranger to the C-suite, and he can rattle off his PR talking points with the best of them. But in contrast to Bellini, who, at least with this reporter, stubbornly stuck to his script no matter the questions thrown at him, Magee knows how to weave those talking points into a comprehensive narrative that's both educational and engaging.
It's a skill he's learned through hundreds of conversations with partners during a long career that spans both sides of the channel. After all, the CEO of one of the IT channel's most dominant players wasn't always on the supply side.
In the Beginning …
In 1999, Magee was entering the VAR world in the fast-paced Manhattan market. It was a good time for tech: the quick proliferation of PCs, broadband and productivity software meant high margins and a steady stream of clients. But as history teaches us again and again, all booms lead to busts, and the dot com boom of the late 90s to early aughts was a doozy for the IT world. The company for which Magee served as the director of marketing, Interactive Futures, soldiered on until September 11, 2001 — the day everything changed.
And then it was a bad time to be in tech. Hundreds of companies across the nation issued the dreaded "we're going in a different direction" euphemism, including Interactive Futures.
Unlike many of tech businesses at this time, ConnectWise was one of the lucky ones: right place, right time, right solution. Arnie and David Bellini were just starting to really focus on the professional services automation (PSA) solutions that would eventually make ConnectWise a chief enabler of the modern channel. The aughts saw a change in ConnectWise that mirrored the changes that were happening in the channel itself. While those changes hurt many businesses, they were a boon to the RMM/PSA industry. The channel began to see the decline of break/fix models, and vendors like ConnectWise ushered in the era of managed services.
"I remember using the early Agreement capabilities of ConnectWise PSA when there were four fields. Wow, has that come a long way," recalls Curtis Hicks, president and CEO of MSP Center for Computer Resources. "I do remember years ago when we …
… fully implemented the new enhanced Agreement structure, and with the press of one button, in 20 seconds it would create managed services invoices for 150+ clients and hundreds of thousands of dollars."
The company's PSA product really started taking off, and what would later become ConnectWise Manage fell right in line with the company's MRR focus.
Magee eventually moved from the partner side of the channel into supply chain, building a career with vendors and distributors. By the time Magee began his tenure with ConnectWise in 2011, the company was the undisputed market leader in RMM and PSA solutions. It had built its channel ecosystem over decades and boasted a large and growing partner community, which Arnie Bellini built through blood, sweat, tears and constant partner interaction.
"Even though the headcount grew tremendously, I always felt that Arnie actually cared about ConnectWise PSA," says Hicks. "His passion to continually make the product better for all of us always rang true."
Inevitable Evolution
But then came cloud, and the pace of change in enterprise technology reached warp speed. What's more, the business of the channel was changing. In 2013, one of the company's chief rivals, Kaseya, was acquired by Insight Venture Partners and began using the influx of cash to buy companies that could quickly add to the breadth of its portfolio. Then in 2017, Vista Equity Partners bought BDR provider Datto for a whopping $1B and merged it with the other member of the "big three" RMM/PSA players, Autotask.
The channel had long wondered when ConnectWise would finally accept private equity or some other means of financing, but as 2018 progressed, and management continued with the party line that not accepting institutional investment meant it could operate more freely and with more flexibility, speculation started to run rampant. Would Bellini ever make the leap? If so, would it happen too late to catch up to its competitors' long-term strategic investments?
Had we seen the golden age of ConnectWise — and not even known it?
The conversation was so ubiquitous that earlier this year, Channel Futures/Channel Partners named ConnectWise as a company to watch in 2019 solely based on this question. If it didn't accept private equity, we wondered, how would it maintain its market dominance in the face of its competitors' giant pocketbooks? And if it did, did that mean the RMM/PSA space was finally all grown up and ready to play with the big boys in the larger tech market?
Behind the scenes, Bellini, Magee and the other members of senior leadership were quietly and discreetly evaluating their options. After years of debate between IPO, venture capital or private equity, ConnectWise accepted a massive buyout from private equity investor Thoma Bravo in February.
"We just felt that the time was right, whether it was [private equity] or some other method to get a financial partner alongside us so we could do more of what we do best, do it at scale and do it quicker," explained Magee.
This speed to market is something Magee admits will be different under his leadership. He'll move faster and be quicker to decisions, many of which he expects to be the direct result of an increased focus on partner feedback. He wants ConnectWise to keep up with …
… the speed of change, and that means being faster to service, faster to address problems and faster to produce results—all while keeping the platform as simple and streamlined as possible. It's a tall order.
Everyone knows the theory that says there are three key elements of a successful project: good, fast and cheap. The trick is that in reality, most of the time you can only have at most two of those three elements.
It's clear that the massive Thoma Bravo investment – undisclosed, but widely assumed to be around the $1B mark – has rendered the "cheap" element somewhat irrelevant, but Magee is determined to nail both the "good" and "fast" bits.
Partners First — Always
Longtime ConnectWise employee Craig Fulton took on the newly created role of Chief Customer Officer early this year, more evidence of this heavy partner focus. Fulton's concentration, though, isn't on customer support, but on customer success, which says Fulton, is about building loyalty. It's ensuring partners are getting the most they can out of products and services. It's about nailing down what "success" means to that customer and helping them drive toward that goal. It's an extremely ambiguous and ambitious objective considering the sheer number of ConnectWise partners, similar to business development but on a much bigger scale.
"That's when it gets really tricky, because everyone's idea of success is different," Fulton laughs.
The company has a rich resource to help them coach their partners in business evolution. In early 2018, it bought HTG Peer Groups, the brainchild of channel stalwart Arlin Sorensen.
Sorensen is one of the few channel luminaries who can claim a career as long and influential as Arnie Bellini's; he started his MSP, Heartland Technology Solutions, in 1985, and through HTG, founded in 2000, he's been coaching channel partners on how to achieve business and personal goals for nearly two decades. HTG, renamed IT Nation Evolve after the ConnectWise acquisition, places emphasis on areas like succession planning, work-life balance and building for acquisition.
Fulton keeps scorecards for ConnectWise partners that measure …
… their business maturity and their utilization of the ConnectWise ecosystem of solutions. He uses these scores to help them drive toward their version of success, whether it's a long-overdue vacation, a $20M acquisition of their company or working just four hours a day. He and his team feed those scores into a database and use machine learning to arrive at targeted recommendations: take this class, tweak how you use this tool, rethink your operational model, and so on. The database flags trigger events like a drop in invoicing or long ticket resolution times so the customer success team can reach out proactively and (hopefully) avoid escalated calls.
The program is nascent, only officially rolling out in July, but ConnectWise has spent two years building it. Its goal, says Fulton, is to help partners become more consultative with customers.
It Isn't All Roses
That's all well and good, and the program will undoubtedly help partners who are already comfortably successful to define and pursue those life goals. But it doesn't directly address the very real problems with ConnectWise's support operations or issues with its core platform.
"Ongoing support is hit-or-miss. We use their live chat regularly, and their response time is usually pretty decent. The technicians on the other end, though, don't always know their product well and in most cases, less than we do," explains Lee Van Iderstine, CEO of MSP Happier IT. "Almost all of our cases are escalated, and then we end up waiting days for a response. We have occasionally had great experiences with first line support but not normally. Many of the challenges we have go back to how the system was set up originally that let certain situations occur."
And the jury is still out among a few MSPs about whether or not the Thoma Bravo deal will be good for ConnectWise's channel over the long haul. Longtime partners mourn the days when they got to know their techs by name and could reach Arnie Bellini personally if they had an escalated issue.
"Their fast growth has changed the way they operate. Today, they are much more corporate, which is not necessarily a bad thing. But it does make it challenging to get discounts that used to come easy or get some advice that is now metered, it seems, by the minute so they can send you a bill," says Joseph Lamb, president and COO of MSP Integritek.
Lamb says the maturity was inevitable, and ConnectWise is a better organization for it, not only in profit but in the resources they have available to help partners now.  But Integritek does miss the old ConnectWise at times.
"Sometimes it feels like we are dealing with a Google or Microsoft in how difficult it is to get an account manager on the phone or talk about a specific problem," says Lamb. "Support used to be very responsive, and now it takes a bit longer. They typically get it done, but the size of the organization is definitely felt in the service department."
Van Iderstine says there is major room for improvement on the Automate side, too. Despite an obvious push to move the Automate product to the web interface and get rid of the slow Microsoft Windows app, it just isn't evolving fast enough to keep pace with …
… the constantly-evolving IT landscape.
"I think someone needs to rethink how the RMM product will adapt to deal with the change," Van Iderstine says. "Despite the promise of Automate being the central management tool, we still have a ton of tools to manage those separately. I feel for Automate to be/remain relevant there will need to be thought given to how organizations will manage this different, more complex environment."
As partners always do, the ConnectWise channel has an endless string of suggestions. Automate should embrace these third-party tools and find a way to integrate them. The knowledge base and document management need work, as do the reporting functions, customer portal and network detection capabilities. There's a demand for self-service, support teams rather than dedicated account managers and, above all, more responsiveness in higher-tier support.
Still, ConnectWise's customers are by and large effusive about the results of the solutions, if not the details of how they're rolled out and supported. In reporting for this story, partner after partner specifically attributed their MSPs' growth to its products.
Lynn Souza, CEO of Kyber Security, says ConnectWise has a direct part to play in the exponential growth that's landed her MSP on the Inc 5000 for the last three years running.
It has also become an essential part of DP Solutions's operations, says the MSP's CEO Karyn Schell, who praises ConnectWise for anticipating the needs of managed service providers and being nimble enough to pivot when those needs evolve.
Provider CBM Technology grew more than 25% during the first three years after its adoption of the ConnectWise suite. Tye Miller, vice president and COO, says that the ConnectWise products are fully responsible.
Center for Computer Resources' Hicks likens it to "printing money," and boasts that he coined the phrase "If it's not in ConnectWise, it didn't happen!" ConnectWise still uses this line, and Hicks swears that Arnie Bellini will testify that it originated with him.
The praise, proof points and partner anecdotes are never-ending. Every solution provider has issues, especially in an industry as fast-paced as managed IT services. But few of them can point to such a vast channel community that freely and frequently sings its praises.
'Overdue Realignment'
Bellini, who retains an active and engaged seat on ConnectWise's board, and Magee admit that the company was long overdue for a re-alignment of its products. In the same breath that it announced the buyout in late February, ConnectWise publicly laid out a …
… restructuring plan that included an immediate cut in approximately 110 jobs with plans to create a new 70 positions, primarily in areas like security, where it's devoting massive resources.
Magee says that, in contrast to competitors like Kaseya and Datto, ConnectWise has no immediate plans to move into ancillary downstream technologies like backup and disaster recovery. After all, the company built its fortune on optimizing its MSP-management solutions. Why would it change horses at this point in the race? At least in the short term, says Magee, the company plans on making heavy investments in that core platform and in business operations to support continued development, whether that means growing internally or making acquisitions that would help eliminate what Magee calls 'Siloes of Chaos' for its partner ecosystem.
Today, ConnectWise is on a roll, and that "focus on what we do best" strategy is in motion. The platform isn't the only place that's getting that investment. The company is full steam ahead on investing in its community and partner education, and you can see it in some high-profile places.
ConnectWise is significantly expanding its operations and building out new office space. Fulton jokes that what he's most excited about the new space is finally having the ConnectWise name on the building. But really, it's all about the new Center of Excellence his team is building out. The goal is to have a space to provide the type of soft-skills training the company conducts at its user group conference, IT Nation Explore. The new space will house about 150 employees, as well as serve as a showcase for anyone in the ConnectWise ecosystem. That means giving its solution partners a place to showcase and train on their technology.
"We want to be able to bring partners here and conduct workshops on the product. We want to conduct business maturity sessions. It's more than just education," explains Fulton. "We want to give our partners a place to come and give them a sense that they do belong to a community."
In this statement, one can see the part of the ConnectWise mission that really will stay the same, regardless of who sits in the captain's seat. The company's partner community is the envy of the industry: fiercely loyal, engaged and (for the most part) positive, despite their few consistent complaints. ConnectWise built its fortune on …
… that community, and it's what continues to keep the company's name a part of every conversation around RMM/PSA. And that community is what ConnectWise is doubling down on in its strategy for continued dominance.
That heavy bet is paying off. Between March 1 and August 31 alone, the company added more than 1,000 new channel partners.
"Back when we started using ConnectWise, the … community was just beginning to form and materialize," recalls Norman Dwek, CIO of MSP RCS Professional Services. "Today, it is a strong group of engaged consumers, and we benefit a lot from participating in the various meet-ups and events throughout the year including IT Nation and user groups."
The Next-Gen IT Nation
From the beginning, the events ConnectWise puts on for its partners have been occasions to remember. Corie Leaman, director of IT Nation events, thinks back to the early days of ConnectWise's user conference, previously called Automation Nation, and how it's evolved since. It's always had that "geeky, tech-y vibe," so over the years, the company has just continually built upon that precedent. 2019 saw the full embodiment of what the company has always envisioned: an event that encompasses all of ConnectWise's products.
Later this month, ConnectWise will host its mammoth IT Nation Connect conference, indisputably one of the largest events in the IT channel. In a way, the conference is emblematic of Magee's ConnectWise. Some things will remain the same: Leaman cites the company's dedication to educational content, and the company says it's bringing back big names like Paul Dippell and Gary Pica, as well as providing access to ConnectWise executives and other familiar faces. But the new CEO is making a few changes now that the event is under his full purview.
For instance, Magee is shifting the opening keynote from first thing in the morning on Thursday to Wednesday evening. First of all, he laughs, he is definitely not a morning person. But more importantly, he says the keynote sets the stage for the entire event and specifically which takeaways partners should be focused on. In typical Magee fashion, he wants that momentum to start building as quickly as possible.
It also frees up some time for the company to do more innovative things. One of them is the presentation of the Channel Futures 2019 MSP of the Year Award, an honor that certain channel organizations are permitted to give an outstanding partner on the 501 rankings. The company has always dominated the 501-market share among the RMM/PSA vendors, but its showing in 2019 was a nine % increase over last year, bringing the portion of its users on the 501 to a full 67%.
"Thank you to those 338 MSPs who reported using our products — your success is our success," said Magee. "We're excited to see how this year's 501ers will use their experience with our products and membership in our …
… IT Nation partner family to inform the channel over the next year."
This year's Connect will also feature new launch sessions for each of the six specialized content tracks. Held on Wednesday, Oct. 30, these launch sessions will help members of the IT Nation make the most of the provided content, aid in planning which sessions to attend within the specialized content track of choice and guidance on how to apply the conference learnings into their businesses.
"We are delighted to see momentum building in this way, and confident that it is just the beginning of a long-term trend," said Magee. He goes on to say that ConnectWise's story is one of a team pulling in the same direction.
That direction – Magee's direction – is transparent, focused on core competencies, and not afraid to fail fast. ConnectWise is using its private equity infusion somewhat differently than other suppliers in the space, and Magee's quiet confidence in its strategy seems to be well-founded.
ConnectWise has been around longer than many channel partners have been alive, and it can be argued that the strategic decisions it's made have guided and supported the development of the modern managed services channel. As the industry moves into a new era of emerging technologies, new partner types, the realization of long-debated trends like telco/IT convergence and a maturity that comes with being noticed by Wall Street investors who demand sophisticated business models and financial strategies, ConnectWise appears to have decided to bet on depth rather than breadth, and to pour its considerable energies into the solutions and strategies that got it where it is today.
To Magee, this new, mature managed services market might have more money and the conversations may be a bit more complex, but at the end of the day, the channel is still the same industry he's known his entire career.
"I've got two kids: an eight-year-old and a 10-year-old. They've changed since they've been born, absolutely," he says. "But it's just iterative changes every day, every month, every year. The foundation is still there."
Free Newsletters for the Channel
Register for Your Free Newsletter Now
You May Also Like
---
Channel Futures Leadership Summit

Sep 16 - Sep 19, 2024
Sep 16 - Sep 19, 2024
The strength of the channel is undeniable as we saw at our record-breaking Channel Partners Conference & Expo in Las Vegas. As the landscape of the channel continues to evolve with M&A, emerging partner models and the race for recurring revenue, IT and communications vendors are doubling down on their partner programs as they seek new avenues for growth. As a result, channel leaders have to be more agile than ever to stay ahead of the curve. At Channel Futures Leadership Summit, current and future leaders will come together in sunny Miami to connect, learn from one another, collaborate and hone their leadership skills. Get notified when registration opens for 2024.
Get Notified