Still Selling PBX Phones? Dialpad CEO Says You're Missing the Innovation Train
Still Selling PBX Phones? Dialpad CEO Says You're Missing the Innovation Train
Imagine yourself sitting at your desk at work. What do you see? Your computer, a stapler, perhaps a notepad or two, a mouse and your office PBX phone. Out of those items, which would you guess would be obsolete in five years?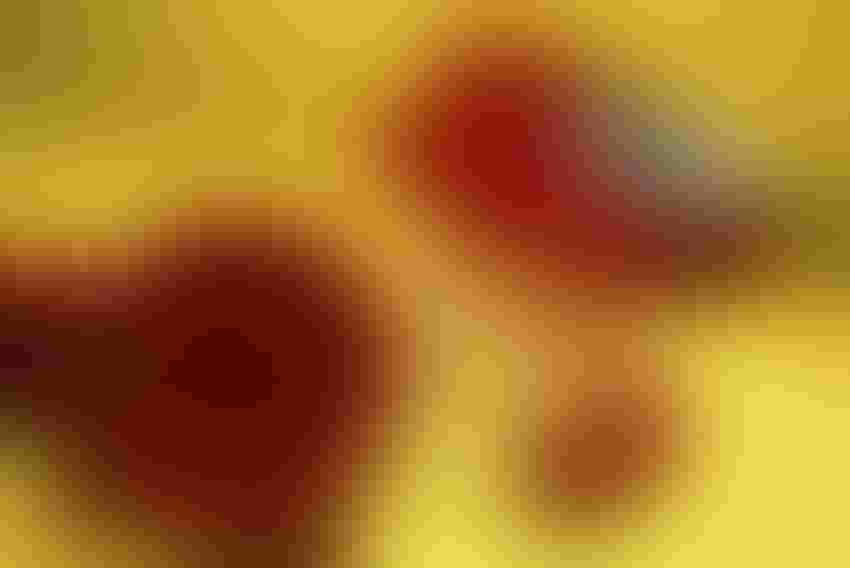 Still Selling PBX Phones? Dialpad CEO Says You're Missing the Innovation Train
Additional reporting by Allison Francis
Imagine yourself sitting at your desk at work. What do you see? Your computer, a stapler, perhaps a notepad or two, a mouse and your office PBX phone. Out of those items, which would you guess would be obsolete in five years? Craig Walker, Founder and CEO at Dialpad, thinks we'll be saying farewell to our traditional PBX phones – and soon. 
"The way people work and the way work behaves is completely changing," says Walker. "Dialpad's entire mantra is around 'connect everyone, work anywhere.' The shift to BYOD and the amount of work that's being done on people's mobile phones from anywhere at any time is changing the landscape for business communications. We wanted to build a system that reflected this new reality."
You'd think this would be a widely accepted practice considering how drastically the face of the American workforce has changed in recent years, but many companies still operate on the nine-to-five, "physically in the office at your desk" premise. That same legacy way of doing things also encompasses business phones. According to a Dialpad-sponsored survey of 1,000 professionals, 66 percent say their companies still provide them with PBX desk phones, even though 59 percent of them think the phones/systems are outdated. Nearly 1/3 think they won't exist three years from now.
Related
The Evolving Opportunity of Unified Communications
Shifting From Hosted Exchange to Unified Communications: Are VARs Ready?
That's where Dialpad comes in. Walker's vision is to essentially replace the clunky old PBX desk phone with a solution that will allow the business world to walk away from the 12-button desk phone concept forever. Think about your smartphone: intuitive, customizable, everything you need all in one place at the swipe of your finger. Walker wants to mirror those features and functions in a desk phone – to put the user in the driver seat and give them the ability to customize every single feature. Combining the critical features of a business phone with the user experience of a smartphone certainly seems like the path forward in a world that is becoming increasingly mobile. 
"We asked ourselves, 'If you were to build a business phone system or communication system from scratch, what would it be?' Whether people are using their mobile or a desk phone, they should all be tied to the same business identity and should have features that enable them to be as productive as if they are sitting at their desk from anywhere in the world," says Walker.
If you work at a company that's made the move to Office 365 or Google Apps, then you already have the ability to work from anywhere on any device. You can get your email anywhere. You can collaborate anywhere. You can conference in from anywhere. Today, you can have all of the messaging capabilities, the controls, the company directories, the entire communication system on your mobile phone. "Everything's available to these workers from the cloud anywhere they are, so it makes no sense to give them a communication system that's tied to a desk."
Tech that Almost-but-Not-Quite Redefined Telephony—Twice
In 2001, the venture fund Walker worked for invested in a new company called Dialpad and made him its CEO. The early 2000s, if you recall, was a pretty terrible time to be an internet technology startup. But the software engineers at Dialpad saw it differently than most other dot com companies. They weren't trying to use the internet to develop a new service and then find a way to convince people to buy it. They wanted to take something that already had a market and use the net to reinvent it.
Prior to the internet, it was almost impossible for anyone—much less a new entrant to the communications market—to innovate on VoIP. But the World Wide Web provided a way to get communication out of the hands of the phone company, thereby introducing competitive pricing for the first time in decades. Dialpad's first mission was just to make phone calls cheaper. The company devised a technology that allowed users to make phone calls anywhere in the world just using their computers, eliminating a ton of the cost from the equation. It was such a successful technology that Yahoo acquired it in 2005.
It should have been a match made in heaven. Skype was just taking off, and customers were clamoring for internet-based telephony. "By buying us, Yahoo had the ability to really counter [Skype]. They had 250 million users on Yahoo! Messenger," says Walker. "You add voice to that, and you have free calls between Messenger users, and really inexpensive calls anywhere else in the world."
So what happened? Yet again, corporate politics killed what could have been a great idea. At the time, Yahoo had a partnership with Southwestern Bell Corp. (SBC), which later became AT&T. The two companies had a joint DSL deal that made them both a lot of money. "When SBC saw us get acquired, they really didn't want Yahoo to be giving away free phone calls and undercutting their core business," explains Walker. "They launched it, but not in any interesting way. It was as expensive as a normal phone call." Add that to Yahoo's long, long list of missteps.
So Walker and his team saw the writing on the wall and left to try again. Their next venture, Grand Central, had the same mission of wanting to use the internet to innovate upon VoIP, but in a different way. The Dialpad that Walker sold to Yahoo was all about cheap phone calls. But Grand Central's goal was almost the exact opposite.
"Cheap is one thing, but the cooler thing that [internet] technology does is allow you to really innovate on features," Walker says. "The last phone company 'feature' I believe was call-waiting, or maybe some dial-back thing. Literally, it's been ten years since I've seen a new feature from the phone companies."
So the team at Grand Central loaded their service with features. Users received one phone number that could be used for multiple devices, and they'd have control over whose call went where. "If my wife called, she'd ring all my phones, if an unknown caller called, they'd go straight to voicemail. If I wanted to have a different voicemail greeting for different people, I could do that. I could even change what you heard when it rang."
Grand Central's tech was pretty cool—so cool that Google acquired it in 2007 and launched Google Voice. Walker was excited about the potential, but Google quickly became distracted by trying to find a way to compete with the latest internet sensation: Facebook. "They moved a ton of resources to the Google Plus effort to try…and build their own social network. That really slowed down the innovation and engineering resources for all of these other apps, including Google Voice."
Twice, then, Walker's team created internet telephony solutions that pushed the industry forward drastically, and both times they wound up being huge missed market opportunities.
"Had either of them put a lot of weight behind it, they could have been bigger than Skype, they could have been bigger than Cisco or Avaya. No one would be talking about Microsoft Office 365 and Skype for Business, it would all be—" Walker sighs. "We had a ten-year head start on that."
Third Time's a Charm
This time around, Dialpad decided to focus on the enterprise market. The features that Walker's team introduced to consumers were nowhere to be found in enterprise communication, creating just the type of opportunity the Dialpad engineers loved to capitalize on. They created a mobile-first solution that easily integrates with cloud platforms and turns users' phones or devices into an enterprise communication hub that's chock-full of the features they loved most at Grand Central.
"If I'm talking to [a coworker], it shows me my last three e-mails I've sent with her and the last three documents we've collaborated on and our next upcoming calendar appointment. There's LinkedIn integration. We have a Salesforce integration." So if you're talking to a customer or vendor, Dialpad can show you where they work, their title and job history, your common LinkedIn connections, who owns the account on Salesforce and what their history is all within the Dialpad solution.
It supports full SMS and MMS messaging, and is working to help us never have to listen to another voicemail again. "We'll transcribe it to text. We'll send it to your phone. You can get an email with the voicemail. And we'll save it forever and make it searchable." Walker laughs. "I haven't had to listen to a voicemail in the last three years."
Dialpad also brought us UberConference, the ubiquitous, free conferencing solution with the laugh-inducing hold music everyone's been using lately. Everything is done within the browser, so participants don't have to download a client or enter a PIN to join. "We're trying to take all the friction out of yesteryear's technology."
Because Dialpad is built on the Google platform, it reaps the benefits of all the Google engineers working to improve video and audio quality. Walker sees this as a huge advantage. "A good example is they changed the video codec from VP8 to VP9 a few months ago, and then instantly, our video became twice as good. That cost us absolutely nothing, and it's just for being able to be built on this platform that's constantly improving."
That isn't the only way Dialpad's history of collaboration with Google is paying off. The company is reaping the rewards of that relationship by serving to fill the phone system gap when companies move to Google Apps. "We get brought into a ton of deals where Google is trying to build a complete solution for a company," says Walker. "Google's an investor in us…it's been a very good partnership, and I think we help each other out very well."
The 190 Million Sales Opportunities for UC Partners
The features are snazzy, but for Walker, the truly massive opportunity is all the phones still sitting on desks in the U.S. PBX phone systems are expensive and complex, and they're managed by ever-shrinking IT departments.
"Frankly, business is being done away from the desk so much more these days that we look at that and see it's a massive opportunity to move those resources to computers, move those to mobile, move those to everything other than the desk phone."
And that's where Walker sees things getting really exciting for the channel. There are 190 million phones still sitting on desks in the U.S. With solutions like Dialpad, what does this mean for VARs and MSPs? Walker emphasizes that now more than ever, things have to move with and reflect how people work today.
"It's a little bit of an attitudinal change," says Walker. "Customers are already demanding these cloud solutions – they're moving to Google Apps and Office 365 in droves. VARs need to have something in their tool kit that is going to be a nice fit and evolve with that. Attempting to stick with the legacy mindset of 'we've always done it this way, let's keep doing it,' is a road to disaster."
Big partners such as Accenture and Google have already adopted this shift. Walker says that nine out of 10 Google Apps resellers are reselling Dialpad and UberConference. With their newly-launched Salesforce integration, Dialpad is looking to now partner with Salesforce resellers, VARs, vendors and partners. The shift, Walker thinks, is going to be that those agents and channels will start selling more cloud-based solutions and less of the legacy ones because the market's going to need it. According to the IDC's CloudView 2016 study, 58 percent of companies surveyed have already embraced the cloud, and 44 percent expect to increase their cloud spending in the next two years. 
The benefit of pure cloud solutions is that they have a native integration with Google, unlike a lot of systems out there that require you to be an "entire network" type of reseller. The cloud allows VARs to work on change management and quick deployment, versus the entire telephony IT stack. It also opens up a lot of opportunities for various types of resellers, a stark contrast to what first generation players had to focus on, which was networking, setting up phones and hardware.
Resellers and partners can also help their customers set up firewalls, configure their settings, set up access points and make sure everything functions and flows together efficiently. Walker says big vendors like Cisco, ShoreTel, Mitel and Avaya don't have offerings like this because they are built around selling expensive hardware solutions. This legacy business model and the revenue that's tied to selling PBX servers and expensive desk phones, for example, makes it difficult to introduce dramatic innovation. Not only does that impede progress, it ropes customers into long, limiting contracts.
Dialpad is a cohesive system that integrates well with Google and Microsoft and provides a complete, holistic solution for clients. Instead of interfacing with a PBX phone tied to a business phone number, the user interacts with any Android or iOS phone they want on any computer they want—laptop, Linux, Windows, Mac, Chromebook—and keeps the same business identity whether the user is sitting at their desk in Milwaukee or a coffee shop in Rome. With 50 percent of the businesses in the U.S. moving to the cloud for the productivity suite, Dialpad has a significant market, which they predict will grow to 80 percent within the next few years. 
"If you think about a modern enterprise, IT's job is to provide, first and foremost, great connectivity for their workers, because that connectivity allows them to do everything else," says Walker. "They key takeaway for channel folks is simple – enable new ways for people to connect with each other."
Free Newsletters for the Channel
Register for Your Free Newsletter Now
You May Also Like
---
Channel Futures Leadership Summit

Sep 16 - Sep 19, 2024
Sep 16 - Sep 19, 2024
The strength of the channel is undeniable as we saw at our record-breaking Channel Partners Conference & Expo in Las Vegas. As the landscape of the channel continues to evolve with M&A, emerging partner models and the race for recurring revenue, IT and communications vendors are doubling down on their partner programs as they seek new avenues for growth. As a result, channel leaders have to be more agile than ever to stay ahead of the curve. At Channel Futures Leadership Summit, current and future leaders will come together in sunny Miami to connect, learn from one another, collaborate and hone their leadership skills. Get notified when registration opens for 2024.
Get Notified