5G and the Enemy of the State: China
5G and the Enemy of the State: China
A former Obama administration official tells us 5G interoperability standards must be established.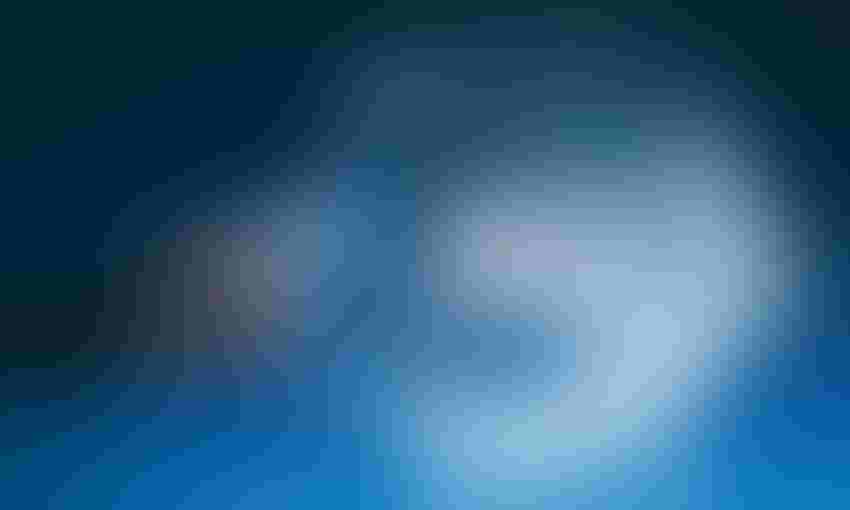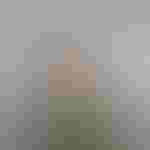 Josh Long
By Josh Long
Fueled by concerns from Congress, government officials and cybersecurity experts, the narrative in the United States has been building momentum for years.
Chinese telecommunications companies can't be trusted to form the backbone of high-speed networks that are revolutionizing how the world communicates and power next-generation applications from smart automobiles to the electrical grid.
At stake, the U.S. government says, is the nation's security, intellectual property and the privacy of American citizens. The rhetoric has escalated amid a worldwide race to build fifth-generation wireless networks at a time when Huawei Technologies leads the market for certain mobile infrastructure.
The Trump administration in May added Huawei to an entity list, a move Reuters reported banned the telecom leviathan "from buying parts and components from U.S. companies without U.S. government approval." Also in May, President Trump issued an executive order that was reportedly a blow to Huawei.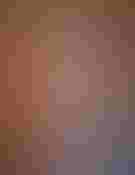 Sen. Mark Warner (D-Va)
Trump declared "foreign adversaries are increasingly creating and exploiting vulnerabilities in information and communications technology and services, which store and communicate vast amounts of sensitive information, facilitate the digital economy, and support critical infrastructure and vital emergency services, in order to commit malicious cyberenabled actions, including economic and industrial espionage against the United States and its people."
With China and the U.S. in a separate fight over trade, some members of Congress have raised concerns that the Trump administration would use Huawei as a bargaining chip, and they warned against use of Huawei equipment.
"Allowing the use of Huawei equipment in U.S. telecommunications infrastructure is harmful to our national security," Sens. Mark Warner (D-Virginia), vice chairman of the Senate Select Committee on Intelligence, and Marco Rubio (R-Florida), an intelligence committee member, cautioned Secretary of State Michael Pompeo and Trade Rep. Robert Lighthizer in a June 17 letter.
Trump last week told reporters the United States would not do business with Huawei, although a White House official later clarified the president was referring to a ban on U.S. government purchases of Huawei equipment, Reuters reported. Requests for sales by U.S. companies are still being evaluated, the news agency said.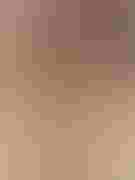 Sen. Marco Rubio (R-Fla.)
"In no way should Huawei be used as a bargaining chip in trade negotiations," Rubio and Warner wrote to Pompeo and Lighthizer. "Instead, the U.S. should redouble our efforts to present our allies with compelling data on why the long-term network security and maintenance costs on Chinese telecommunications equipment offset any short-term cost savings."
Tom Ridge, the first U.S. Secretary of Homeland Security, warned in July that Great Britain's intelligence sharing relationship with the United States will be harmed if Britain allows Huawei to build Britain's 5G network, the Telegraph reported.
"Everyone's excited by 5G," the newspaper quoted Ridge, "but along with the promise of 5G, there's peril."
The United Kingdom doesn't seem keen on …
… banning Huawei from 5G altogether. Subject to certain restrictions, the Science and Technology Committee of the U.K. Parliament concluded "there are no technical grounds for excluding Huawei entirely from the U.K.'s 5G or other telecommunications networks," the committee chair, Norman Lamb, wrote in a July 10 letter to the UK's Jeremy Wright, Secretary of State for Digital, Culture, Media and Sport.
Citing witnesses during oral evidence taken before his committee, Lamb suggested Huawei's gear has been largely kept out of mobile operators' "core" networks to curtail "the impact that any potential threat could pose."
"Although the Australian government has concluded that the distinction between the 'core' and 'non-core' elements of 5G networks will be less clear than for previous technology generations, we heard unanimously and clearly that a distinction between the 'core' and 'non-core' parts of a 5G network will still exist," Lamb stated.
He added the government should require Huawei is excluded "from the core of U.K. telecommunications networks" since network operators' decision to do so has been voluntary.
In an open letter that The Wall Street Journal linked to in a 2011 blog, Ken Hu – the deputy chairman of the board of directors of Huawei Technologies – refuted allegations that his employer is closely tied to the Chinese military and threatens U.S. national security.
Huawei's purported military ties, Hu said, are simply based on the fact that its founder, Ren Zhengfei, at one time served in the People's Liberation Army. Zhengfei retired from the Army in 1983 and founded Huawei four years later, he noted.
"The allegation that Huawei somehow poses a threat to the national security of the United States has centered on a mistaken belief that our company can use our technology to steal confidential information in the United States or launch network attacks on entities in the U.S. at a specific time," Hu wrote. "There is no evidence that Huawei has violated any security rules."
In Washington, D.C., distrust of Huawei has only heightened. For instance, citing internal documents it obtained and "people familiar with the arrangement," the Washington Post in July reported Huawei surreptitiously helped the government of North Korea build and maintain the country's commercial wireless network.
The Post questioned whether Huawei, which has incorporated American technology in its components, violated U.S. export controls to supply equipment to North Korea.
"5G-powered smart grids, telemedicine, autonomous vehicles and other advancements will dramatically improve productivity and energy efficiency, but we need to make sure that the network upon which these technologies are delivered is completely secure," Ridge wrote in a June 25 article for RealClearWorld. "On this score, Huawei provides little comfort."
Warner and four other senators in May introduced legislation (United States 5G Leadership Act of 2019) to bolster the security of 5G infrastructure and remove Chinese equipment from American networks. Intelligence firm Skopos Labs predicts the bill has a 25% chance of passing, according to GovTrack.us.
Among other provisions, the bill would:
Establish a U.S. policy that American 5G networks should exclude equipment or services provided by Huawei, ZTE or their affiliates.

Require the Federal Communications Commission to finalize its rulemaking that would bar the use of Universal Service subsidies to purchase equipment or services from providers who constitute a national security risk.

Create a program to help U.S. communications providers remove Huawei gear from their networks, allocating up to $700 million from future spectrum auctions to support that objective, according to a May 23 news release from the office of Sen. Tom Cotton (R-Arkansas).
"For a number of years, the federal government failed to …
… effectively communicate the economic and national security risks of Huawei and ZTE communications equipment — and even adopted broadband grant policies that incentivized rural carriers to use this equipment because it was the cheapest around," Warner said in a statement.
"While we've made enormous progress in educating the private sector of the dangers these vendors pose, we haven't put in place policies to help resource-strapped rural carriers address and eliminate those risks," the senator added. "This bill ensures that on a going-forward basis we don't make the same mistakes in allowing companies subject to extra-judicial directions of a foreign adversary to infiltrate our nation's communications networks."
Huawei and ZTE didn't respond to requests for comment for this article.
Another piece of legislation introduced in the House of Representatives ("Promoting United States International Leadership in 5G Act of 2019") is intended to give the U.S. a greater role in developing 5G technical standards.
The "United States and its allies and partners should maintain participation and leadership at international standard-setting bodies for 5th and future generation mobile telecommunications systems and infrastructure," section 3 of the bill stated.
The bill also called for the United States to work with its allies and partners to help develop secure supply chains and networks for 5G and future mobile systems.
"China's majority control of the world's 5G networks, interconnected devices and cloud storage is a risk we cannot accept," Rep. Michael McCaul of Texas, lead Republican on the House Foreign Affairs Committee, who introduced the bill alongside Rep. Henry Cuellar (D-Texas), said in a statement. "This bill better protects our national security and strategic interests by pursuing an alternative to China's 5G campaign and ensures we set future standards."
Some experts in mobile technology and cybersecurity questioned the bill's timing considering 5G standards have been under development for many years. Ovum's Daryl Schoolar
"The U.S. government can't just somehow show up and pound its fist and say, 'We want to have more of a role in creating the standards,'" said Daryl Schoolar, practice leader of Next Generation Infrastructure with Ovum, a data, research and consulting business, in an interview with Channel Partners. "The 5G standard is well developed and along its way."
The analyst also pointed out bay stations – a key component of 5G infrastructure – are not made in the United States. Based on revenues in 2018, Huawei was the No. 1 bay station vendor with 30% share of the nearly $32.7 billion market, followed by Sweden-based Ericsson (26.9%) and Finland-based Nokia (22.1%), according to Ovum.
Tom Wheeler, the former chairman of the Federal Communications Commission during the Obama administration, addressed issues involving Huawei in a July 9 report related to 5G.
"The use of Huawei equipment in domestic networks has many facets," Wheeler wrote in the report for the Washington, D.C.-based Brookings Institution, a public policy organization. "One concern is the ability to introduce network vulnerabilities through ongoing software updates. The other is the concern expressed by some that …
… a 2017 Chinese law requiring all citizens and companies to cooperate with the nation's intelligence agencies applies to activities beyond China's borders."
Nate Snyder is a senior adviser at Cambridge Global Advisors, a national security consulting and strategic communications firm. In an interview with Channel Partners, he said China's directive is especially concerning if Huawei is going to form the backbone of the 5G network.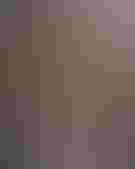 Cambridge Global Advisors' Nate Snyder
"There's a severe lack of confidence if we're sharing sensitive information — intelligence or information with that directive hanging over our head," said Snyder, a former counterterrorism official in the Department of Homeland Security during the Obama administration.
"You wouldn't want to share something on a network where you know somebody might be listening," he added.
Snyder suggested it's critical that communications providers in the United States and around the world figure out how to establish standards for interoperability with 5G networks.
Unlike 4G, which is "heavily reliant on hard technology" like servers, 5G networks will be largely software-based, the security expert explained.
"That's how you're going to plug in," Snyder said. "That's how you're going to diversify. That's how we could catch up in the race that we're woefully behind on."
More to the point, the idea is interoperability will foster innovation while making U.S. providers and their allies less reliant on the likes of Huawei.
"Moving toward open, interoperable networks will encourage competition and innovation, it will provide additional layers of network security, and most importantly, it will defend against one provider gaining monopoly control over portions of 5G and future-generation networks globally," Ridge wrote in the RealClearWorld op-ed.
Snyder expressed support for recent U.S. government actions targeted at Huawei, but he reiterated the missing piece is how U.S. communications providers will play a role in protecting the security of 5G networks.
"OK, government, you've done your part," he told Channel Partners. "What is next? What do you … want us to do as providers? Like, how are we organizing around this? And there hasn't been really any direction one way or another."
Free Newsletters for the Channel
Register for Your Free Newsletter Now
You May Also Like
---
Channel Futures Leadership Summit

Sep 16 - Sep 19, 2024
Sep 16 - Sep 19, 2024
The strength of the channel is undeniable as we saw at our record-breaking Channel Partners Conference & Expo in Las Vegas. As the landscape of the channel continues to evolve with M&A, emerging partner models and the race for recurring revenue, IT and communications vendors are doubling down on their partner programs as they seek new avenues for growth. As a result, channel leaders have to be more agile than ever to stay ahead of the curve. At Channel Futures Leadership Summit, current and future leaders will come together in sunny Miami to connect, learn from one another, collaborate and hone their leadership skills. Get notified when registration opens for 2024.
Get Notified