Want to Be an Industry Influencer? 8 Do's And Don'ts
Want to Be an Industry Influencer? 8 Do's And Don'ts
Got something to say? Here's how to get your message to the masses.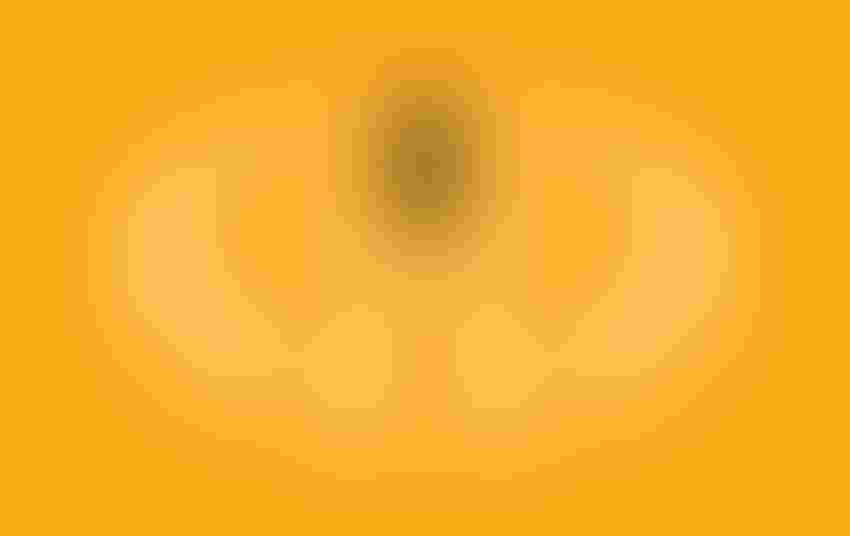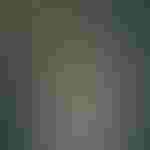 Lorna Garey
Managing contributed content is one of the best parts of my job. Besides serving as the proving ground for the sessions we place in our Channel Partners Conference & Expo and Evolution conference tracks, columns are a way to bring in a variety of voices from across the channel community. Not that every column that comes over the transom makes it onto our site. Side note to my friends in content marketing: I can tell when a 23-year-old intern wrote a post onto which you've slapped your client CTO's byline. Yes, cloud is really big. So is digital transformation. Security is hard, but important. Thanks for that.
Community content editors kiss a lot of frogs. But the payoff – finding smart and funny people, making their writing shine and bringing it to our audience – is well worth it. A mentor once told me that in most fields, there are creators and refiners. I'm the latter. And over the years, I've come up with some best practices for people in technology and the channel who want to build an audience and share the wisdom that they've compiled over a career. Maybe your outlet is a personal blog, maybe you want to contribute to your company's content efforts, or perhaps you're interested in writing for Channel Partners or Channel Futures and potentially be invited to speak at one of our events.
Whatever your goal, here are some best practices, in no particular order.
Don't be North Korea. No one likes people who launch missiles just to see them explode. Just because you can write something doesn't mean you should. Be careful with incendiary topics and headlines. Yeah, they'll get you eyeballs, but make sure you want to defend that stance. Going out on a limb now and then is often a good way to serve your audience, as this "C.P. McGrowl, Chief Channel Curmudgeon" column shows. But constantly playing the contrarian role just for the sake of being argumentative gets old fast. Practice some self-censorship, and mix up your columns with some kvetching, some cheering, some educating and some just for fun. And when you do decide to put a stake in the ground, choose your words carefully.
Don't carelessly poke your spouse, employer or customers in the eye. There's a difference between writing under the auspices of your employer vs. a personal blog vs. being a journalist. But no matter your situation, think before you take a shot, because like we tell our kids, once something is on the interwebs, it's forever. A well-thought-out indictment of a company's practices or product strategy (hey there, Adobe) is fair game and serves your readers. Cheap personal shots might get a laugh, but they'll cost you your reputation in the long run.
Do have a plan to defend yourself when attacked. If you plan to write consistently and interestingly, the you-know-what will eventually hit the fan, even if you follow Rule  No. 1. Maybe you piss off the Apple fanbois; maybe you get picked up by Slashdot. Maybe one day you get off a long flight and have thousands of responses to an ill-considered tweet. Don't jump into the fray immediately. Let people fight it out for a while and take some time to think about how, whether and when to engage in response to comments. Set ground rules. You can't reason with stupid and intractible, so difficult as it is, ignoring trolls is usually the best plan.
Do assess whether you have the stamina. Not to be a killjoy, but building a following is work. It takes time, consistent effort and the grit to overcome that modern version of writer's block, a blank Word doc and blinking cursor. Do you have what it takes to come up with topics week after week, month after month, often in the face of deafening silence? Some blogs will be …
… less compelling than others, and that's OK. The stock advice about having to write regularly is stock for a reason. Not only will a consistent cadence make your readers come back regularly, writing is like any undertaking. The more you do it, the better you get, and the easier it becomes. If you get stumped, consider doing a video. Here are some tips.
Don't lose heart. You will eventually feel the love If you do a few things right. If you want a following, you need to post regularly. Get a point of view, and make sure it's informed by something — research, hands-on experience, hours spent talking to technologists or customers or partners. Back up your statements. And focus, people: Too many topics, analogies or competing POVs spoil many an otherwise good column. Better an inch wide and a foot deep than the alternative. Will your readers walk away with a new idea or piece of advice that will make their lives or businesses run better? Then you've succeeded. And don't chase the SEO siren. There are some great best practices in this guide, but Google is smarter than your tricks. There's no substitute for good, original, regular content.
Now, if you just want to write up an event or two annually, or have an occasional urge to share, your best bet is to contribute to a company blog or work with a site like Channel Partners.
Do pay attention if something makes you feel icky. The guiding principle for journalists is that our responsibility is to the truth. In the words of the SPJ, "An ethical journalist acts with integrity." Of course, we also go by, "If it bleeds, it leads," and lord knows not everyone in the profession gets it right all the time. But you'd be surprised how much clarity having a north star can bring to your work, even if you're writing a blog under the banner of your employer and need to deliver a general message. Trust me — the audience you're hoping to influence will sniff out self-serving.
Do have a unique POV, and know your intended audience. We're all special snowflakes, but be be brutally honest: Do you bring something new to the table? Can you develop a "voice" or some way to differentiate yourself by adding some pieces of flair to your writing? What makes your perspective worth our time, and can you convey that?  Are you willing to share failures and lessons learned? I often hear people say they don't want to reveal the secret selling sauce, and that's understandable. But if you're the type who thinks everything you do is secret sauce, blogging isn't for you. 
Be smart about social. Once you get a good POV, use Twitter and Facebook and LinkedIn to amplify your message, but try to keep substantive exchanges on your own site. If a conversation thread gets fragmented, you lose value. Know your audience. Technologists are a very particular bunch. Same for channel pros. They want to know WHY. They want to know details. They want to know you did some research. Same for any demographic. And stay on brand. If you're aiming to be the next Barefoot Contessa, don't wax poetic about boxed onion soup mix in your new pot-roast recipe.
Do accept that mechanics matter. No one wants to read crappy writing. When writing, get down to your topic right away. No history lessons. Craft your opening paragraph to hook the reader and explain the value proposition of reading. If you struggle with …
… basic structure and mechanics, consider a business-writing course. There are a ton of them free online or through extension courses. If you plan to write for a publication, ask about their style. Channel Futures and Channel Partners follow the AP style guide. A subscription costs about $20. Some prefer the Chicago manual. Everyone needs an editor. If you're writing for your employer, there is likely someone on the marketing team who will give you a read. Or, find a contract editor. I'm not too proud to say that copy editors have saved me from public humiliation many times over.
Generally, a good column length is 750-1,000 words — 1,200 at the outside. For vendors, it's really important to go for thought leadership and education, not promotion. No, you can't write about how your SD-WAN solution is way better than anyone else's. You can and should write about how to troubleshoot customer SD-WAN problems, or how to sell the tech to SMBs. Don't post something on your own site then try to get it published elsewhere by presenting it as original.
What have I mIssed? If you have a tip, please share it in comments. As to our guest content, we're open to anyone in the community, and we do accept content bylined by vendor employees. It gets greater scrutiny than content from a partner and can't be promotional, and that takes time to vet. But smart people work at vendors, and including them is worth that time. Some sites disagree or only accept paid content. If you're looking to be published on a channel or tech site, my advice is to read the site regularly and see what it covers, the sophistication of the audience, and what sort of tone the editors look for. Then join the conversation!
Our policy: For all columns and videos received Jan. 1-June 30, authors are automatically considered for speaking roles at Channel Partners Evolution, our fall event. Columns submitted after June 30 but before Dec. 31 will be considered for our spring Channel Partners Conference & Expo. In a case where the author cannot attend, he or she may nominate someone else from the organization; transfers are at editorial discretion.
Free Newsletters for the Channel
Register for Your Free Newsletter Now
You May Also Like
---
Channel Futures Leadership Summit

Sep 16 - Sep 19, 2024
Sep 16 - Sep 19, 2024
The strength of the channel is undeniable as we saw at our record-breaking Channel Partners Conference & Expo in Las Vegas. As the landscape of the channel continues to evolve with M&A, emerging partner models and the race for recurring revenue, IT and communications vendors are doubling down on their partner programs as they seek new avenues for growth. As a result, channel leaders have to be more agile than ever to stay ahead of the curve. At Channel Futures Leadership Summit, current and future leaders will come together in sunny Miami to connect, learn from one another, collaborate and hone their leadership skills. Get notified when registration opens for 2024.
Get Notified