'7 Minutes' with HyperGrid COO and Head of Alliances Mark Mitchell
'7 Minutes' with HyperGrid COO and Head of Alliances Mark Mitchell
HyperGrid is on a mission to grow its partner ranks, says COO and head of alliances Mark Mitchell.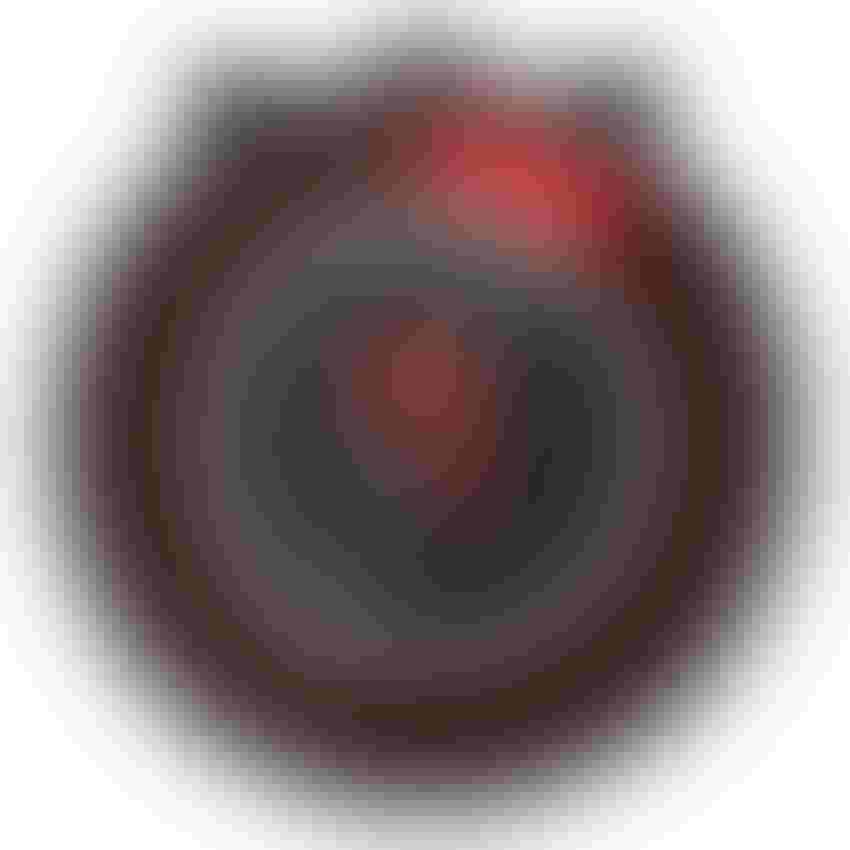 **Editor's Note: "7 Minutes" is a feature where we ask channel executives from startups – or companies that may be new to the Channel Partners audience – a series of quick questions about their businesses and channel programs.**
Fresh off a $15 million funding round earlier this month and news of bookings more than doubling year-over-year in the fourth quarter – with double-digit growth in annual recurring revenue contracts – HyperGrid is on a mission to grow its partner ranks, says COO and head of alliances Mark Mitchell.
"We are the only platform that integrates application management, intelligent cloud management and software-defined infrastructure services for private and public clouds," Mitchell tells Channel Partners. "Leveraging our intelligent workload placement, MSPs can help their customers optimize their budgets and better utilize their assets to reduce TCO."
There are also opportunities for resellers, ISVs, SIs and technology partners.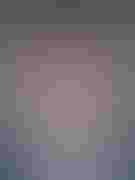 HyperGrid's Mark Mitchell
The company's HyperCloud software, available from the cloud, on premises or in an appliance that draws on HyperGrid's HCI roots, decides where among public and private clouds is the best location for a workload at any given time. It bases these decisions on an analytics engine continually updated with public-cloud costs; taking that data into account along with the performance, compliance and cost profile of the application, HyperGrid provides the best option for where to run the app.
Mitchell uses the term "software-defined cloud" to describe the company's automated multicloud management strategy, which he says is proving popular with MSPs and CSPs looking to offer their own managed-cloud services. He adds that support for containers, including Docker and Kubernetes, will help partners revamp legacy workloads to run in the cloud. Real-time cloud cost analysis and optimization will reduce overhead, as will an intelligent workload placement recommendation engine that spans a long list of private and public clouds. Pricing is straightforward.
"From our enterprise app store to our cool UX and deep technical chops, the awareness, comparison and running of compute resources intelligently on any cloud should be as easy as plugging in and buying electricity," says Mitchell. "My mantra is, I don't care where the electrons come from, or whether it was a Westinghouse or GE gas turbine which made them. What I do care about is the performance, cost and compliance profile and how that aligns with my business. Can I build a better, faster, more valuable business now and continuously over time? That is what the HyperCloud delivers."
Here's more from Mitchell, who brings over 25 years of enterprise software, cloud, technology, operating, corporate/business development and partner experience to his role.
Channel Partners: Tell us what customers love about your product or service. What's the secret selling sauce?
Mark Mitchell: At the highest level, I believe that customers love HyperCloud because it delivers cloud agility within guardrails, so they get freedom with complete control. For the enterprise, specifically, we make it easy to effectively build and leverage a multicloud strategy and automate management and maintenance of the environment so that IT can focus on revenue-generating activities.
IT also does not have to learn multiple tools; instead they leverage a simple, centralized user interface delivering consistency across clouds and increasing the productivity of …
… their workforce. HyperCloud delivers intelligent workload placement, which enables IT to make data-driven decisions for workload deployment based on performance, compliance and cost.
Finally, the Enterprise App Store has over 400 templates, which empowers developers and accelerates application development – and meeting line-of-business needs – while ensuring compliance with internal and external policies. IT can configure the usage and availability of certain templates to better control costs and automatically support compliance initiatives. It really simplifies the relationship between IT administrators and developers and changes IT's role from bottleneck back to enabler of the business.
For MSPs, we empower and build their relationships and economic annuities with their customers and help them move from being a single-service provider to a cloud-service brokerage role across many public and private clouds. Many organizations sort of ended up with a multicloud strategy, and now they need the expertise to manage it. HyperCloud delivers real day-two value by making it easy for MSPs to on-board customers so they can manage their environments and also broker new services.
The App Store accelerates service creation and creates new revenue opportunities for our partner MSPs to stay ahead of their competitors. These services are deployed quickly and consistently across public and private clouds, creating new revenue streams fast.
Finally, MSPs increase margins on their services as management costs are greatly reduced with a simple, centralized and automated platform for management across clouds.
CP: Describe your channel program — metal levels, heavy on certifications, open or selective, unique features? Do you work with masters and/or distributors?
MM: We have a robust partner program with five primary tracks: MSPs, resellers. global SIs, technology partners and ISVs. We are open to all potential partners but are also selective because we want them to be successful.  At this point we don't prefer one partner over another with metal designations.
You could say they are all platinum in our view.
We also take a "crawl, walk, run" approach with partners in that we work very closely with them early in the relationship, to make sure that they have the necessary training, business development tools and access to support and the like so that they get into the business confidently and successfully. The tools we use for enablement, of course, may vary depending on the particular partner's needs and include regional business planning, cooperative selling and lead delivery, co-marketing and the more usual content assets, like online training, including, through HyperGrid University, use cases, white papers and case studies.
The myopic focus today is on helping our partners understand and then execute successfully using our HyperCloud platform. We do offer certifications through the training and HyperGrid University program, which is expanding rapidly. Typically, the early phase takes a few weeks with devoted partner effort, but over a fairly short time and with limited investment, they are well on their way to delivering the solution on their own.
The approach we take with partners is essential to our success. We believe and have built the model to truly support them. Take for example the MSP business. We truly enable them to deliver …
… on multi-cloud and not be "outdated" or fall by the wayside as workloads "just move to the public cloud." They can build new, compelling, relationship-supporting business with their customers and net-new opportunities as they are able to competitively differentiate.
For organizations that come from the reseller world, where box sales have and will continue to stagnate, we create new service offerings and an annuity-based business of high economic value.
In general, we have a one-tier program in place, but in certain regions of the world, we do operate with a two-tier distribution model where, for example, local business rules or accepted practices support that approach. As an earlier-stage business, we are also open to partnering ideas and so welcome thoughts and different perspectives. What is clear is that we are in a rapidly evolving space and so companies like ours must respond and deliver.
We fundamentally believe that partners, with their deep understanding of end customer needs, regional requirements and nuances, and delivery modes, are an important ingredient in mutual success.
CP: Quick-hit answers: Percentage of sales through the channel, number of partners, average margin. Go.
MM: We are a 100-percent channel-focused company, whether it is through a managed service provider, global system integrator or other partner. We have more than 50 partners globally; typical margins are very strong and those exclude all of the other value they are then able to deliver through net-new service offerings and the like.
CP: Who are your main competitors, and what makes your offering better? 
MM: Our main competitor for MSPs and enterprises alike is the old way of managing IT and, in some respects, do-it-yourself. Many organizations think they have a manual process to manage issues, or try to unify their on-premises infrastructure and cloud deployments on their own, stitching together a number of expensive tools. It is the same with MSPs. Be it enterprise or MSP, business wants IT delivered in a services mode geared toward successful business outcomes.
On the product side, we are sometimes compared with VMware vRealize, RedHat CloudForm, RightScale or Turbonomic. Our advantage over these tools is the breadth of our service offering and our support for all relevant clouds, public and private. Additionally, HyperCloud goes deep into management of the environment, providing application management, cloud management and software-defined infrastructure across public and private clouds.
We believe cloud is not a place, but a way of doing business — a journey if you will. Our customers recognize and select us because we are a trusted, capable partner in their successful cloud journeys.
CP: How do you think your technology portfolio will change in the next three years?
MM: To be clear, all of our development efforts align to our software-defined cloud strategy, which empowers customers to adopt a common intelligent workload management platform across private and public clouds. HyperCloud expands hypervisor, cloud and platform support to remove barriers to entry so that customers and service providers make their decisions based on the performance, cost and compliance profiles for workload deployments.
I do believe over time our intelligent workload management platform moves from a …
… more human-driven system into an autonomous system. I don't think the IT world is quite ready for that, but when it is, the HyperCloud will be there first.
CP: How do you expect your channel strategy to evolve over that time frame?
MM: We have already seen a shift in the last year. We are seeing greater traction with MSPs trying to simplify management of their own services and infrastructure, while we see enterprises move to a multicloud strategy, but not necessarily with the required expertise. We see that system-integrator partners see the benefit in leveraging a platform like the HyperCloud in the digital business transformation of their customers and toward that relationship-based services orientation.
We are also seeing resellers, more traditional channel players, moving into a service provider business model as their legacy CapEx businesses are under attack.
The business-builder and entrepreneur prospects we talk with daily are increasingly experiencing pain and seeing high opportunity in adoption of the HyperCloud. We will continue to evolve our program so that our partners are successful with HyperGrid over the long haul. Another one of my mantras is if our partners are successful, so too will HyperGrid be.
CP: What didn't we ask that partners should know?
MM: The one area I'd expand on is that journey to the software-defined cloud. Based on our work with customers and partners, we see five key stages that enterprises go through to achieve the digital transformation benefits of the cloud. Each stage represents an opportunity for services for partners, including service providers:
Cloudify existing infrastructure: Legacy infrastructure presents a barrier to innovation and to achieving cloud. HyperGrid's HyperCloud platform "cloudifies" the infrastructure and presents services to IT, developers and end users so that they can be utilized more efficiently. The expertise of the partner helps guide IT on where to get started. HyperCloud modernizes the infrastructure, increasing the ROI on existing assets and helping partners to develop a good relationship with their customers. This is a huge immediate area of value.

Automate IT operations: HyperCloud's software-defined infrastructure provides a fully integrated services stack with compute, networking and storage available on-demand, within the four walls of the data center, at 50 percent of the cost of public cloud. Partners use this platform for their own services or resell this to their customers. Both options present end customers with significant savings.

Transform existing apps: Many organizations have legacy applications that the business relies on, and IT would really like to move them to cloud, but how? Partners and MSPs can leverage HyperCloud to containerize the application so it can be deployed on public cloud, or leverage private cloud, increasing utilization of assets.

Manage apps across cloud: HyperCloud supports several public and private clouds, including KVM, VxRail, OpenStack and AzureStack. MSPs can now effectively manage applications across public and private clouds for their customers. MSPs can also leverage HyperCloud to create new services through templates that can be deployed quickly and consistently across public and private clouds, creating new revenue streams.

Intelligent workload placement: I've touched upon this already, but it is a stage in our journey that has been very well received by customers. HyperCloud provides real-time analytics across public clouds and the in-house infrastructure to determine which is the best environment to run an application based on the compliance, cost and performance profile that the business requires. MSPs can provide detailed visibility into current investments and simplify the process to justify additional purchases and become the trusted adviser to their customer base.
The HyperCloud delivers on all of these stages in the journey today.
Free Newsletters for the Channel
Register for Your Free Newsletter Now
You May Also Like
---
Channel Futures Leadership Summit

Sep 16 - Sep 19, 2024
Sep 16 - Sep 19, 2024
The strength of the channel is undeniable as we saw at our record-breaking Channel Partners Conference & Expo in Las Vegas. As the landscape of the channel continues to evolve with M&A, emerging partner models and the race for recurring revenue, IT and communications vendors are doubling down on their partner programs as they seek new avenues for growth. As a result, channel leaders have to be more agile than ever to stay ahead of the curve. At Channel Futures Leadership Summit, current and future leaders will come together in sunny Miami to connect, learn from one another, collaborate and hone their leadership skills. Get notified when registration opens for 2024.
Get Notified