Top 10 Challenges MSPs Face Today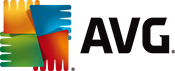 Tuesday, October 6, 2015 - 2:00pm ET / 11:00am PT
Tuesday, October 6, 2015 – 2:00pm ET / 11:00am PT
More training? Better delivery from marketing and sales? Stronger integration between systems? What are the biggest issues that you face today? In this webcast, AVG VP Marco La Vecchia will discuss ways for MSPs to overcome their most difficult industry challenges. He will also highlight many opportunities available to MSPs, such as 1-on-1 mentoring and an MSP Success Plan, to confront those challenges.
As an attendee, you will learn more about:
Robust Training on How to Run Your Business Better
Resources & Tools to Help Marketing & Sales Deliver
Competing for Larger Managed IT Contracts
Showing Value Before and After The Sale
Empowerment to Prevent Security Issues
Integrated Applications and Capabilities that Grow With You
Join us for this quick 30-minute discussion to find out new innovative solutions to help you overcome some of the industry's top challenges.