How MSPs Can Build, Launch, and Measure a Great Marketing Program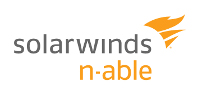 Thursday, November 5, 2015 - 2:00pm ET / 11:00am PT
Thursday, November 5, 2015 – 2:00pm ET / 11:00am PT
Building an effective marketing program is a challenge for any business today. Where do you spend your time, efforts and funds and how do you measure what is successful, what works and what doesn't? And how do you get started?
Great technology and services are at the heart of any MSP business, and once you have built your programs, it's time to start marketing and get the message out.
Join SolarWinds N-able VP of Marketing Derek Belair for a discussion about how to build, launch and measure a great marketing program for your MSP business.