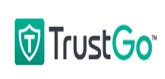 TrustGo Mobile Inc. is watching you. The mobile security company made a rather interesting twist to the latest version of its mobile security application to assist in finding stolen phones. The company's new "candid camera" feature takes a photo of any person who unsuccessfully enters a locked phone's password three times. Here's the scoop.

According to Asurion, a provider of consumer technology protection, thirty million phones are lost or stolen each year. With this new protection, TrustGo Mobile hopes to assist authorities with quickly recovering a stolen device, along with the phone's GPS location.

The TrustGo Mobile Security application also includes the following:

Remote Locate -- This feature uses GPS and WiFi network connections to track down a registered device
Remote Lock -- With remote lock, users can disable a device from any web browser
Remote Alarm -- A misplaced phone can now easily be retrieved. Users can use this feature to enact a loud alarm sound from the "missing" mobile device
Remote Wipe -- Any user that has his or her device stolen can delete all data on the device
TrustGo's new feature can viewed in a video demo located on the company's
website
. The feature works with any device that has a front-facing camera and can access WiFi or cellular data network. To update to the application's latest version, users can visit Google Play.
TrustGo currently only supports Android devices, but a spokeswoman for the company told MSPmentor that support for iOS devices such as iPhone and iPad is on the roadmap. No word yet on when that support is coming, but MSPmentor will be keeping an eye out.
TrustGo dedicates its resources to providing security platforms for Android smartphones and tablets. The company's app offers advanced security, along with
mobile device management
features.