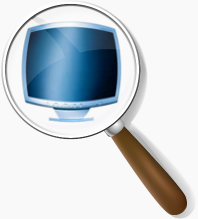 This may the Reese's Peanut Butter Cup of the managed services world: ExtraHop Networks, which specializes in the so-called "inside looking out" data center view, and Keynote Systems, which provides application performance perspective from the "outside looking in," have partnered to provide a unified network transaction analysis product. But let's put aside the companies' official language and take a closer look.

The combined ExtraHop/Keynote solution is designed to give service providers an easy-to-deploy solution that offers a complete picture of how applications are performing on the network, according to their joint press release.

The Keynote half of the partnership is all about detecting high network latency or other problems and errors affecting end-user performance. ExtraHop's contribution is in monitoring the back-end components to see what's running slowly (or not at all). Combine the two, Keynote and ExtraHop said, and you get complete visibility into your applications - helping immeasurably when something needs troubleshooting.

Said CEO and co-founder of ExtraHop Networks Jesse Rothstein in a prepared statement:

"Competing solutions aren't as lightweight and easy to deploy, nor do they provide a real-time, complete front-end and back-end view of the IT environment. With the widespread adoption of new technologies such as server virtualization, network-attached storage and cloud computing, organizations require an application performance management solution that is rapidly deployed, scalable and suitable for dynamic environments."

Despite those claims, application monitoring is a crowded field - but then again, in an increasingly cloudy IT channel, there may well be enough demand to justify the supply.

Sign up for MSPmentor's Weekly Enewsletter, Webcasts and Resource Center. Follow us via RSS, Facebook, Identi.ca and Twitter. Check out more MSP voices at www.MSPtweet.com. Read our editorial disclosure here.