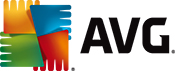 Thursday, September 17, 2015 - 2:00pm ET / 11:00am PT
Compliance can be a daunting task. Don't let this stop you from making the most of opportunities in the fast-growing Healthcare IT segment. We'll present the various parts of compliance, the penalties for non-compliance, avoiding willful neglect, how to conduct IT risk assessments, and how to build new revenue streams while supporting your customers.
In this session, you'll learn how RMM and associated solutions satisfy various aspects of the compliance puzzle creating new revenue opportunities for MSPs looking to enter Healthcare IT and other compliant industries.